May has gone by so fast! We've been busy secretly preparing summer patterns but now it's time to show you some behind-the-scene pictures. Ready? Here's what we've been working one during the last weeks:
Summer patterns
As soon as we released the Spring patterns, we've started working on the Summer patterns. I won't go into details about the designs as I like to keep it secret until release date, but I can tell you that the style is different from the last collection, I've gone back to the retro inspiration of the first patterns.  I can't wait to show you!
But you'll have to be patient as patterns are being tested right now and will then go to print before being released in July.
Workshop at Un Chat sur un Fil
The first week end of May, I was invited to give a sewing class at french haberdashery Un Chat sur un Fil. It was a great opportunity to meet seamstresses and have their feedback on the patterns. We had a great afternoon sewing the Port trousers and Denia blouse.
Mother's day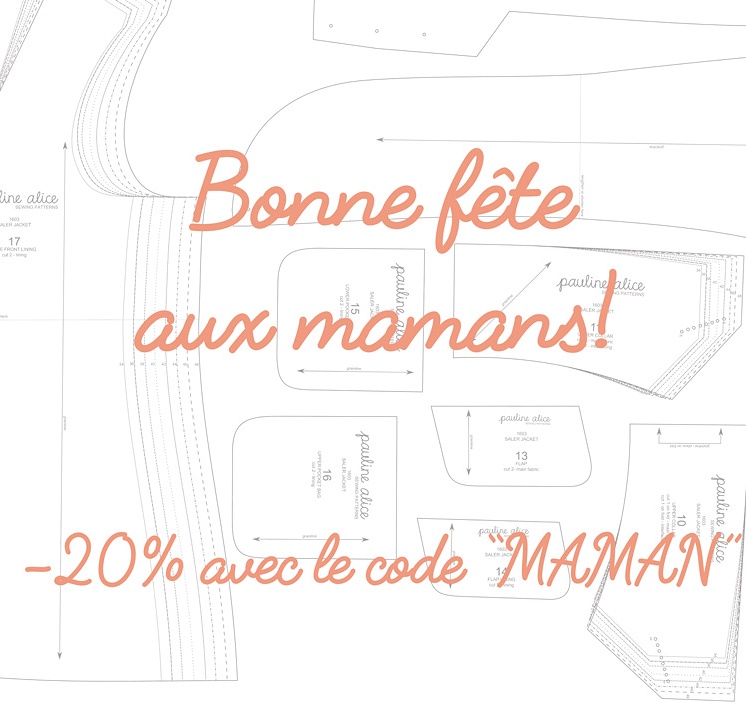 Last Sunday was Mother's day in France. To celebrate, I organised a special 20% discount on the patterns and I'm beyong grateful for all the orders we received during the week end! I don't know if those patterns were for you or a gift but I'm looking forward to see all of them made up.
That's it for May but stay tuned as there will be a special post next week…