I am delighted to finally be able to share the new patterns I've been working on since last october. They were supposed to be released in March, perfect for Spring, but fate decided otherwise! Between giving birth to my son a bit early and the Covid-19 crisis, it took a lot more time to finish the patterns instructions and get them printed. But now they are ready and I can't wait to show them to you!
I've realised that I tend to design more romantic and vintage inspired patterns for Spring/Summer (as for Fall/Winter, I'm inspired by a more modern and minimalist aesthetic, I don't know why). Last Winter, after releasing Mila, Ayora, Morella and Diago, all I wanted to draw were super flowy dresses and blouses, with vintage floral prints and lots of ruffles. So I did! And the Coeli blouse and Sedaví dress were born.
These two patterns have a very strong "Little house on the prairie" look: volume, pleats, billowy sleeves, ruffles.
SEDAVI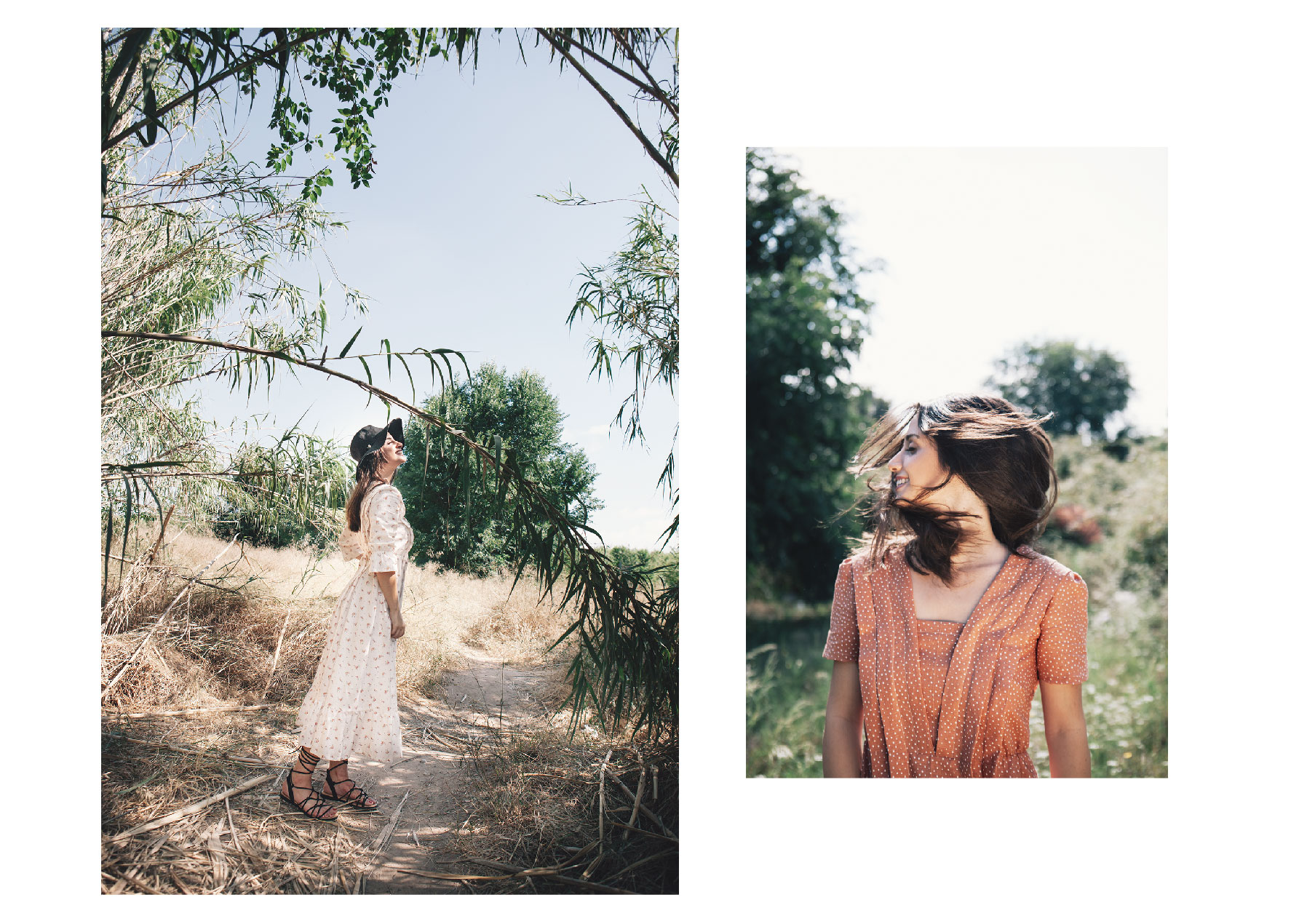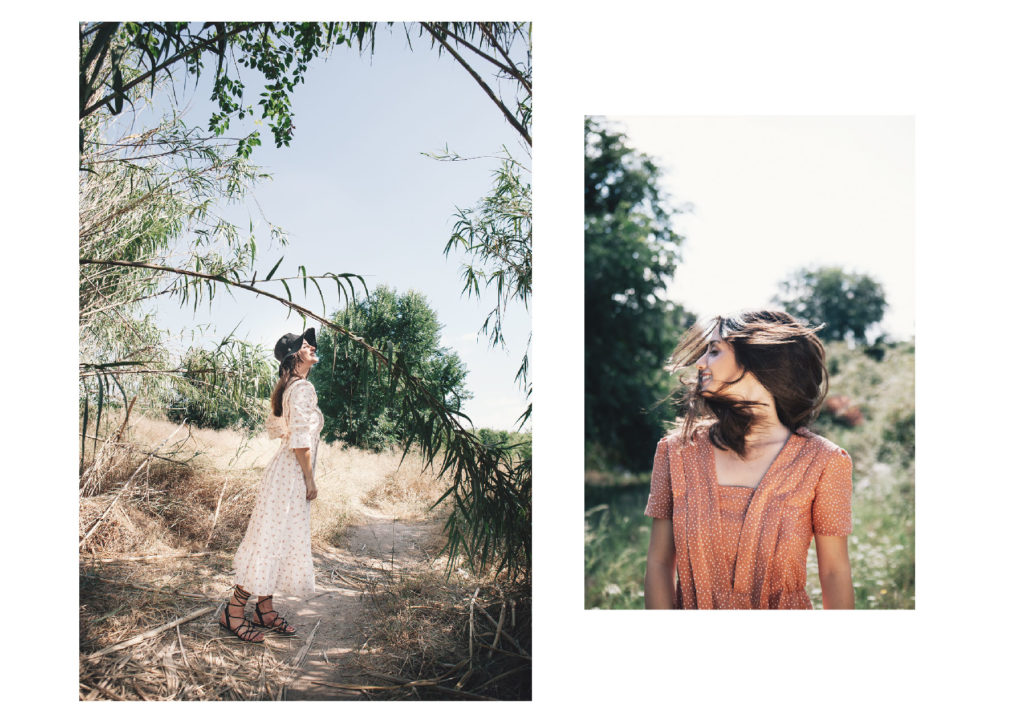 The Sedavi dress has a fitted bodice framed by knife pleats that continue through the skirt. There are two views included in the pattern: View A has a long tiered skirt, a round neckline and elbow length sleeves with a ruffled hem, whereas View B has short sleeves, a midi skirt and a deep V neckline with front and back yokes. Both views are cinched at the waist with elastic and have an invisible zipper in the back.
COELI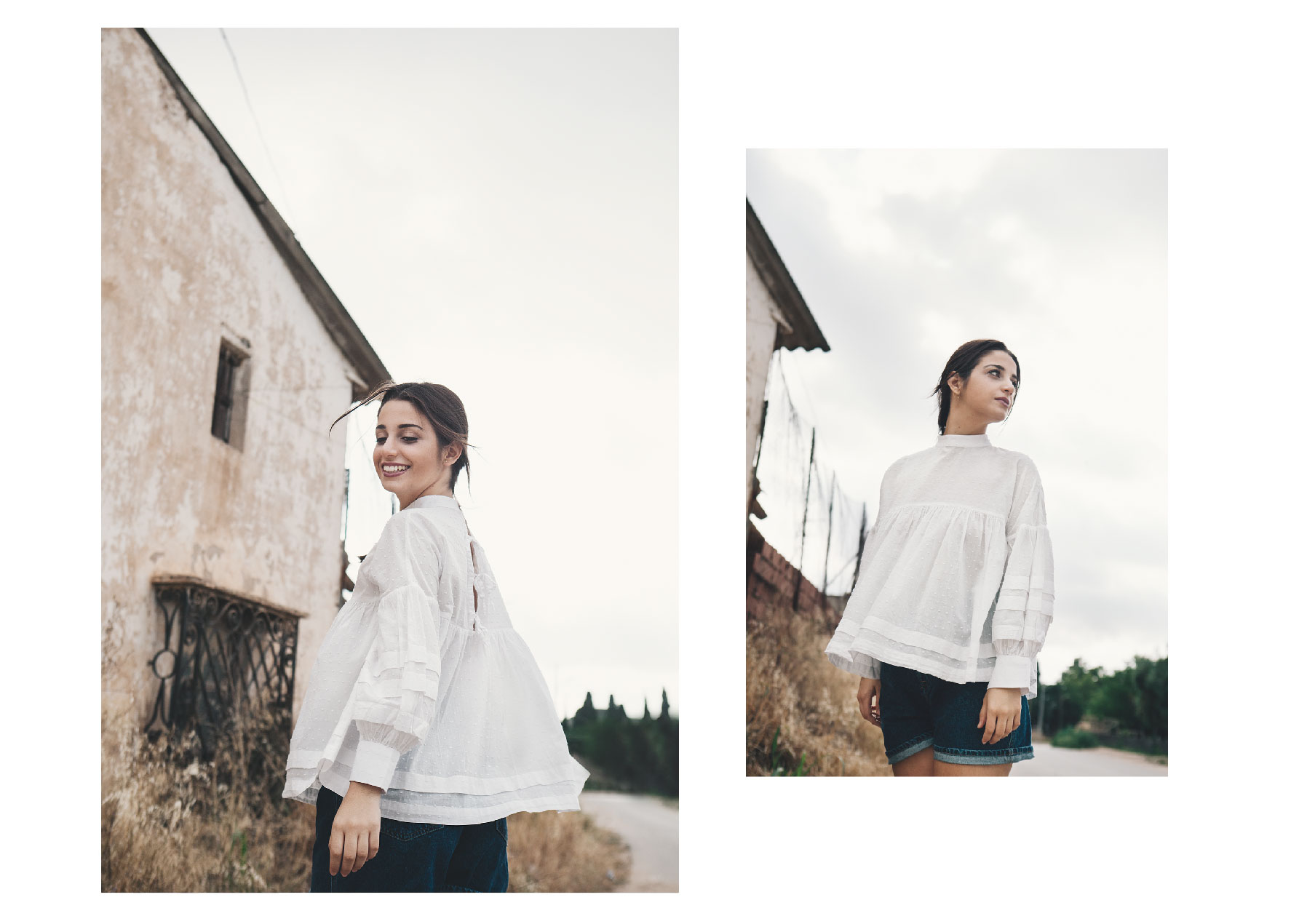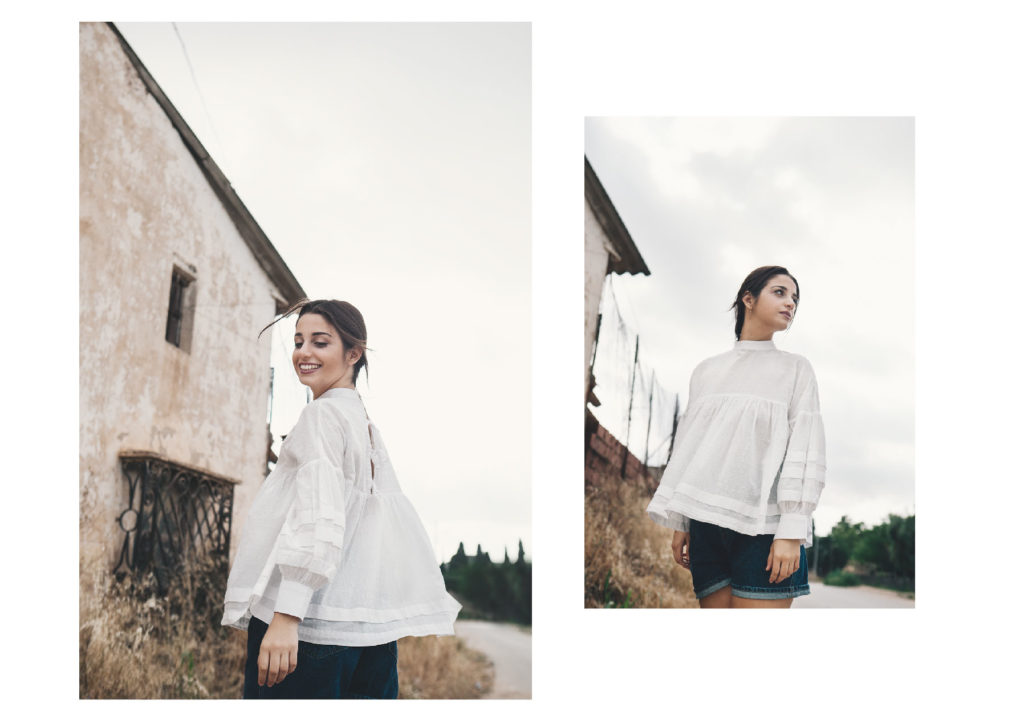 The Coeli blouse has a loose silhouette with front and back shoulder yokes and wide horizontal knife pleats at the hem and the sleeves. The high collar and gathered cuffs are closed by button loops while the back can be self-tied.
– You can find the new patterns as a printed copy and/or PDF file on the shop.  –
– Available from size 34 to 52! –
Pictures: Rosa Campos
Model: María Albors
Fabrics: Sedavi View A – Sous le figuier
Sedavi View B – Henry et Henriette
Coeli – Cousette