Let's continue sharing some style and fabric inspiration for the REIG trousers. It has a very classic shape that is perfect to dress up and down. Some ideas? How about super chic with the matching jacket (Dalt of course!)? Or everyday stylish with sneakers? And one I need to try: styled as a culotte showing some ankle. Here are some more ideas for you:
CLASSIC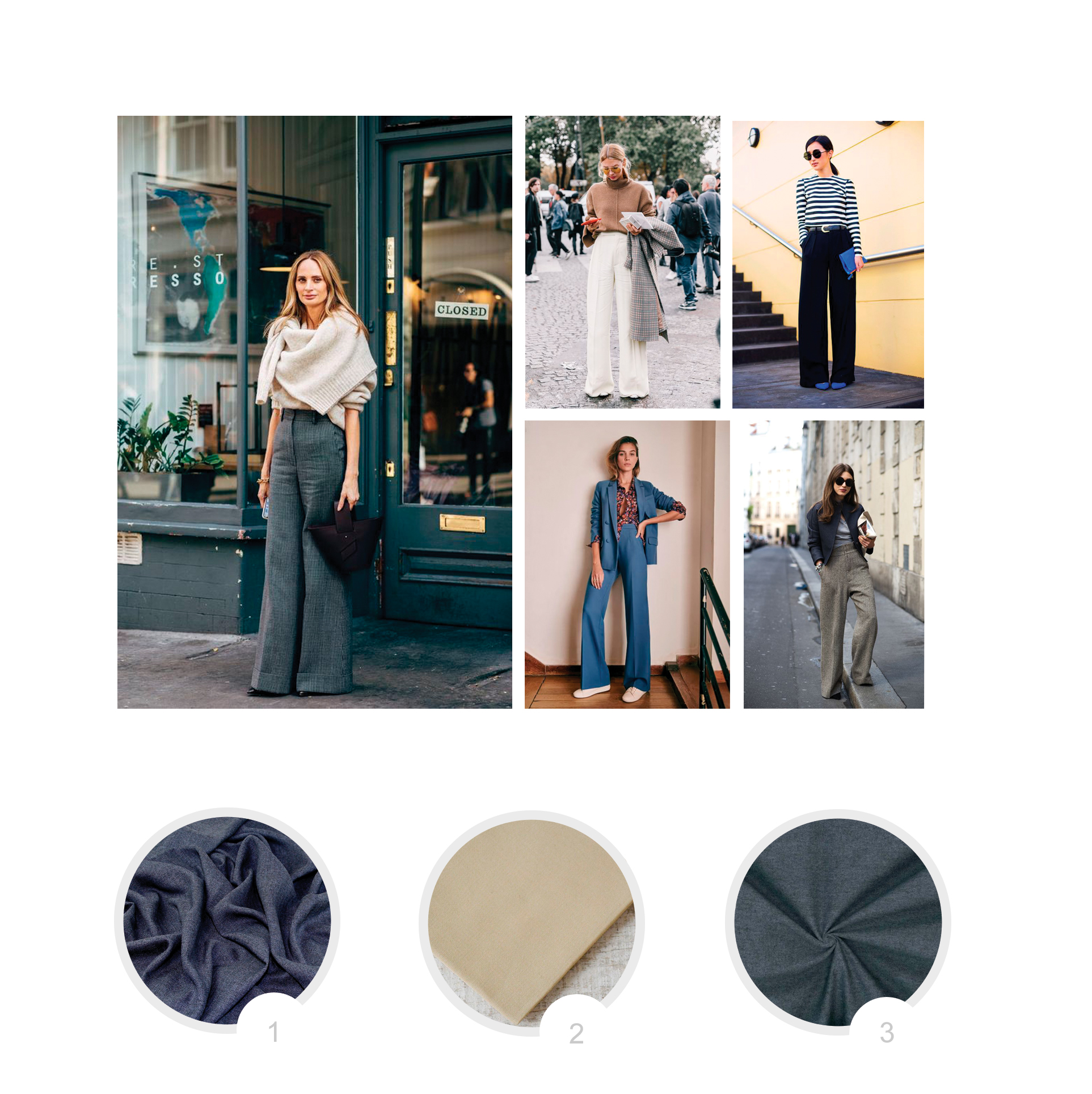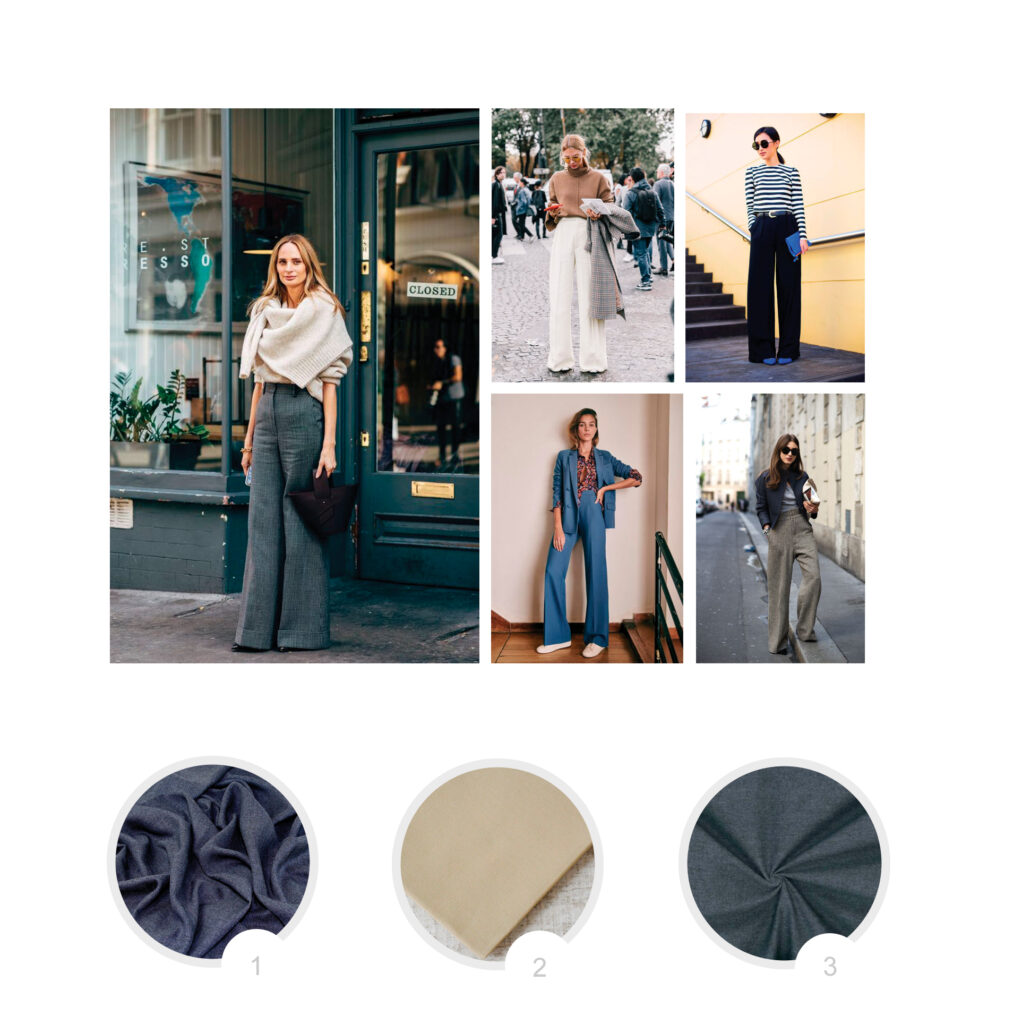 1/ Tweed – Minerva fabric
2/ Beige gabardine – Cousette
3/ Indigo flannel – Harts fabric
COLOURFUL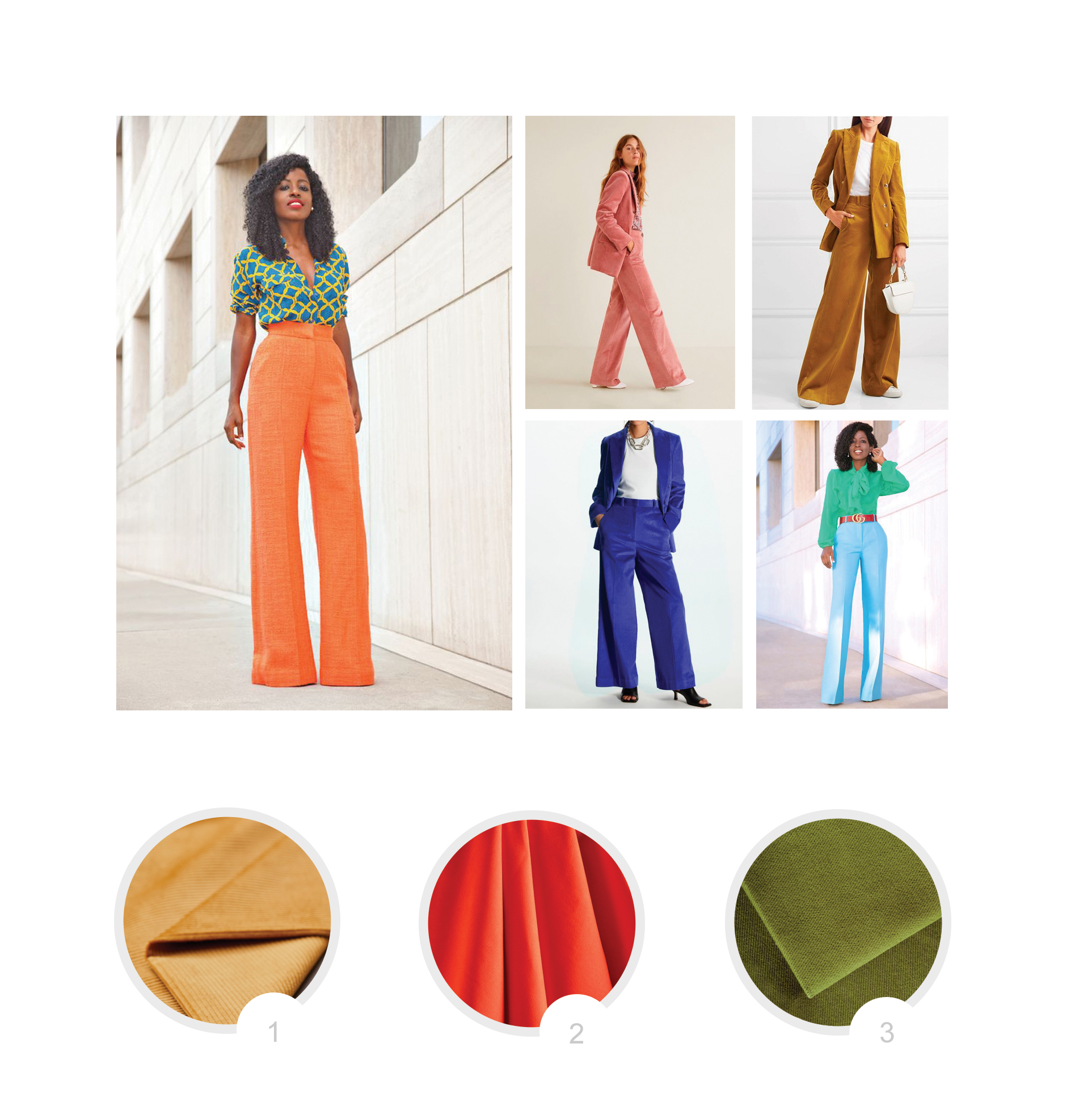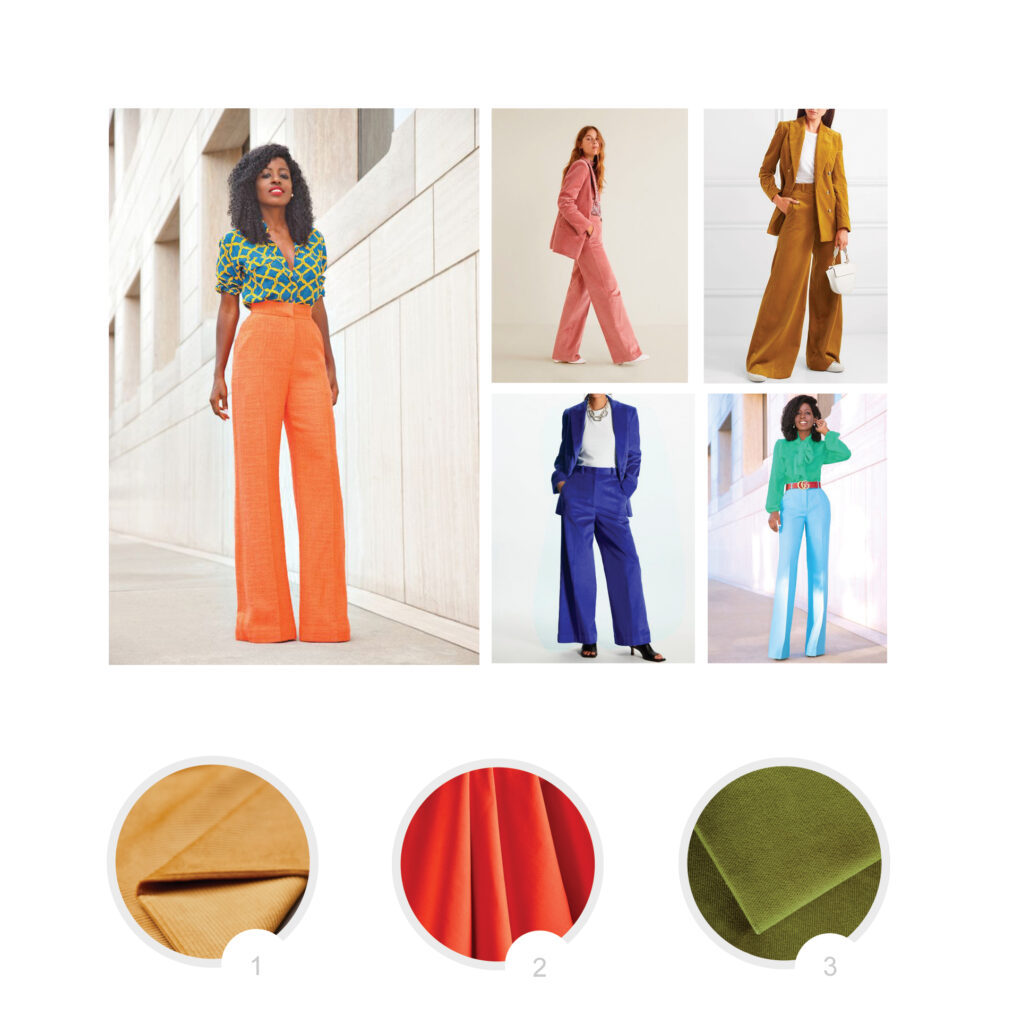 1/ Corduroy – Meter Meter
2/ Tangerine gabardine – Meter Meter
3/ Matcha gabardine – Atelier Brunette
PRINTS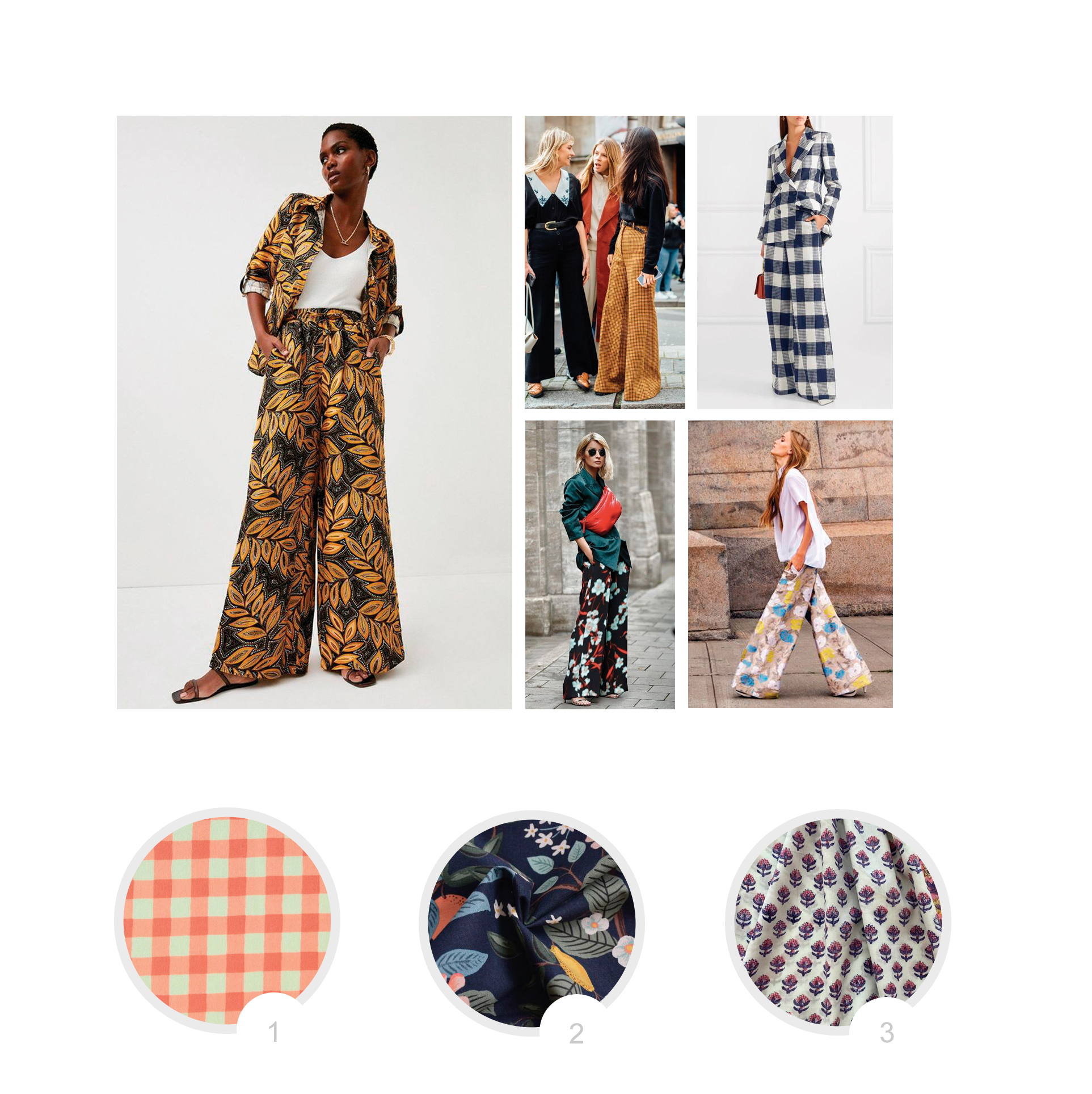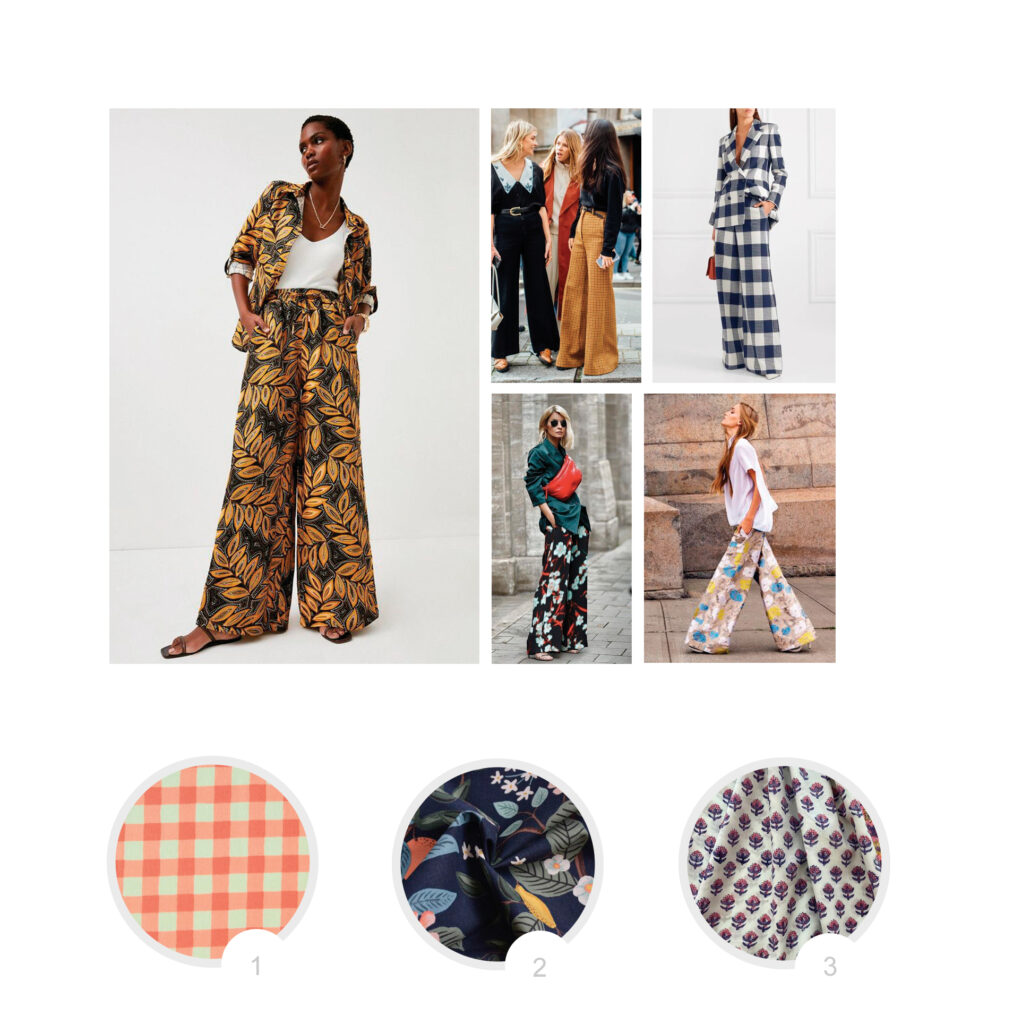 1/ Plaid flannel – Fabric Godmother
2/ Floral canvas – Cousette
3/ Indian cotton – Henry Henriette
The REIG trousers are available in the shop as a PDF pattern.