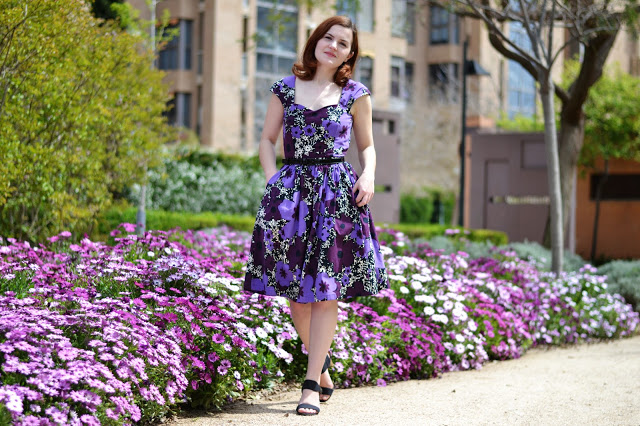 As the weather has been so nice in Valencia, I felt like sewing up a little Spring dress during Easter week end. And what better pattern than the
Cambie dress by Sewaholic
?
This is one of my favourite patterns for its versatility, its elegant silhouette and the cute details like the pockets, the sweetheart neckline and the gathered cap sleeves.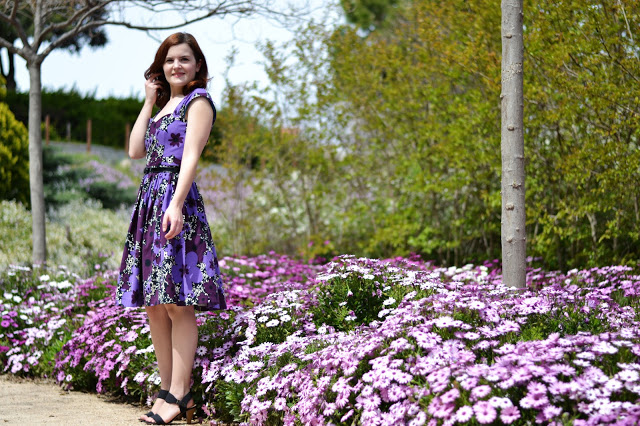 I used a poly/cotton blend that I bought on sales at Julián López for 1,99 €/m. That was quite a bargain! That fabric is very comfortable to wear because there is a very little bit of stretch, which is more than I am used to. It's also very nice to work with and the print is so beautiful. I even found the perfect matching scenery for the pictures…
The dress bodice is lined with an electric blue lining fabric as that's the only colour I had left and I liked the contrast. The skirt is unlined.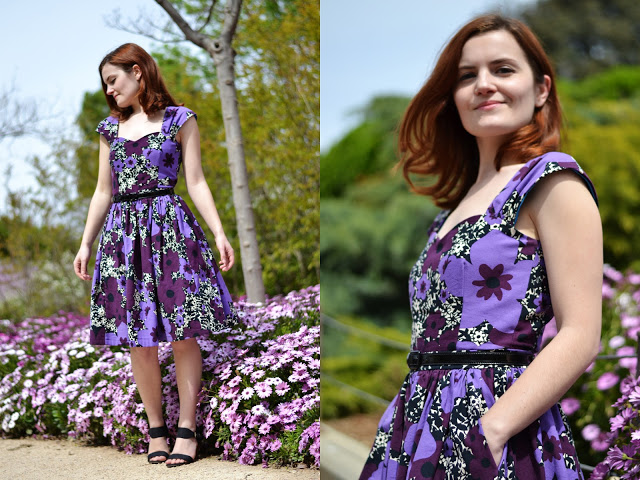 The inseam pockets are just perfect and so useful, I love them so much that if a dress pattern doesn't include them, I just add them myself.
It's the third Cambie I am sewing and I am sure it's not the last. I didn't have to make any alteration to the pattern, it fits like a glove and the shape answers all my prayers.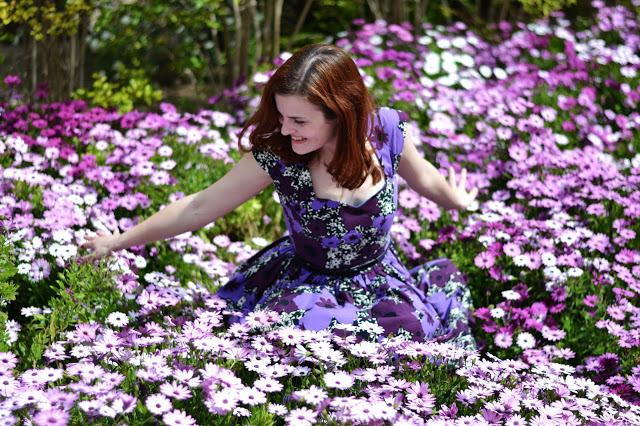 I am also sewing the muslin for my Mad Men dress. I am hoping to make a wearable muslin so I have another dress from a leftover fabric.
What about you? Sewing for Spring already?