I hadn't offered a jumpsuit pattern yet because I wasn't sure what cut I liked best. But after thinking about this « cocooning » collection, it was quite clear: wrap elements and ties.
MILA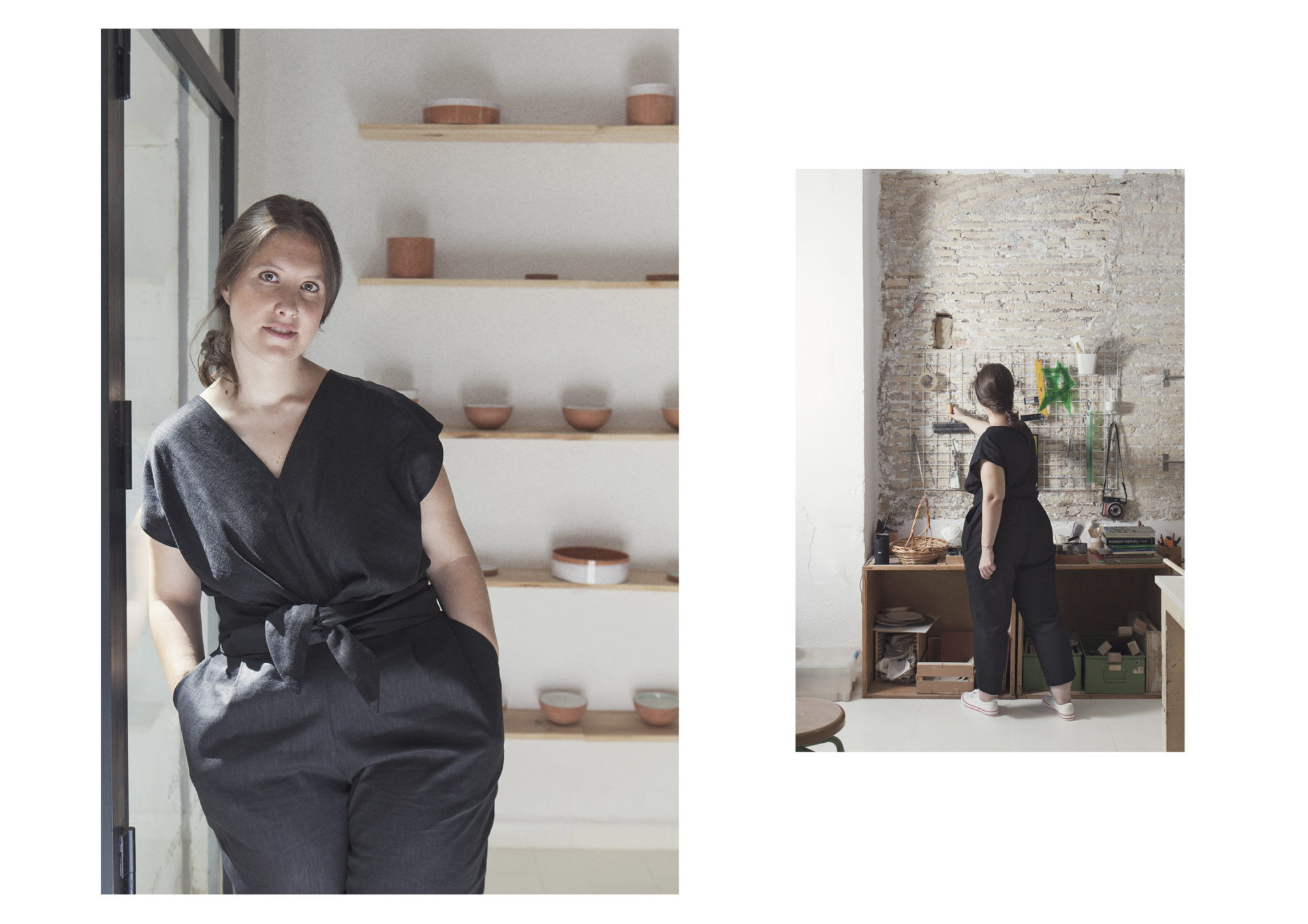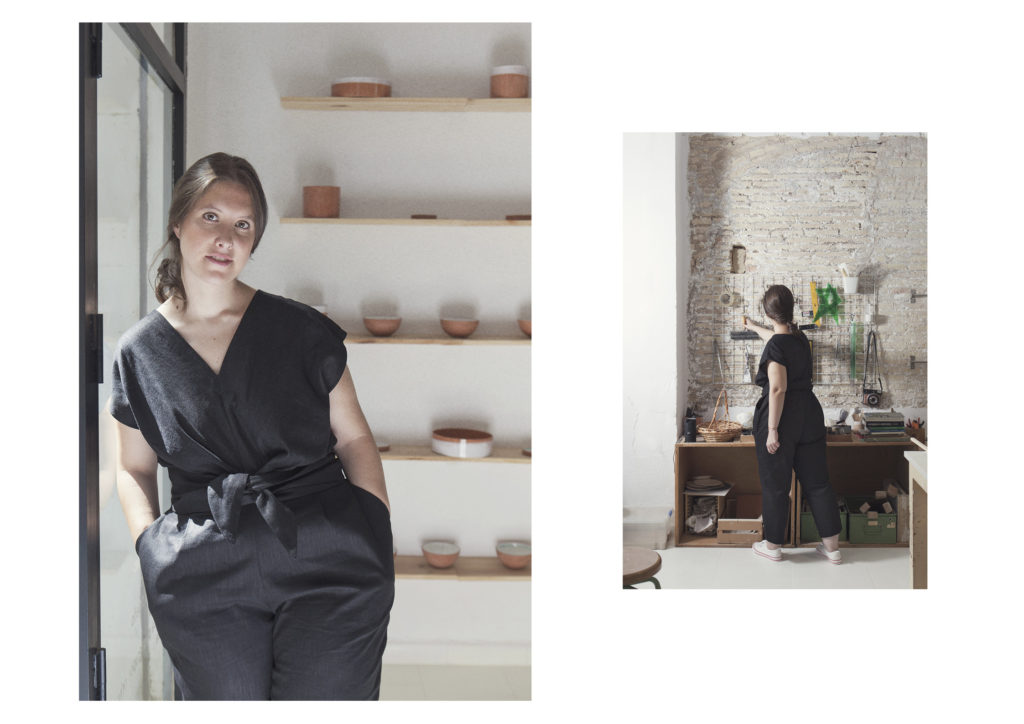 As I like to propose versatile patterns, I thought about a second version for the jumpsuit. That's how Mila was born. There is a jumpsuit view with V neckline, wrap-around ties, pleated trousers with tapered legs and back elastic waistband. And a dress view with the same elements and some changes: the front neckline is buttoned, there are ¾ length sleeves and a pencil skirt with front slit.
All the strength of the Mila pattern is in the wrap-around ties. They can be ties in the front or the back, accentuate the waist if you tie them tight or create a more casual look if you let them loose. If you know the « Pattern magic » book Tomoko Nakamichi, you'll recognize the characteristics of the musubu knot. That's how started this pattern: a knot at the waist to gather the fabric and highlight the waist.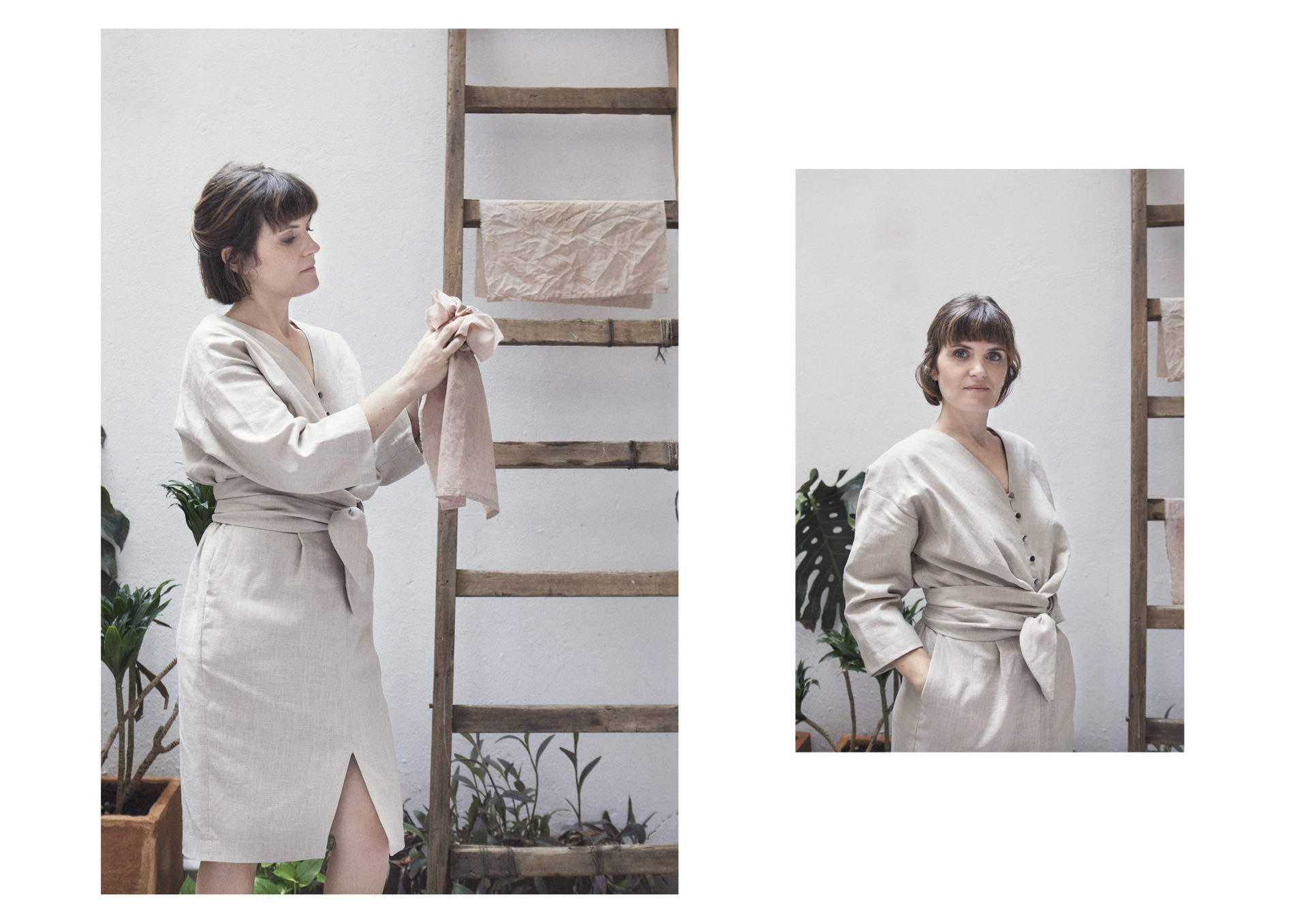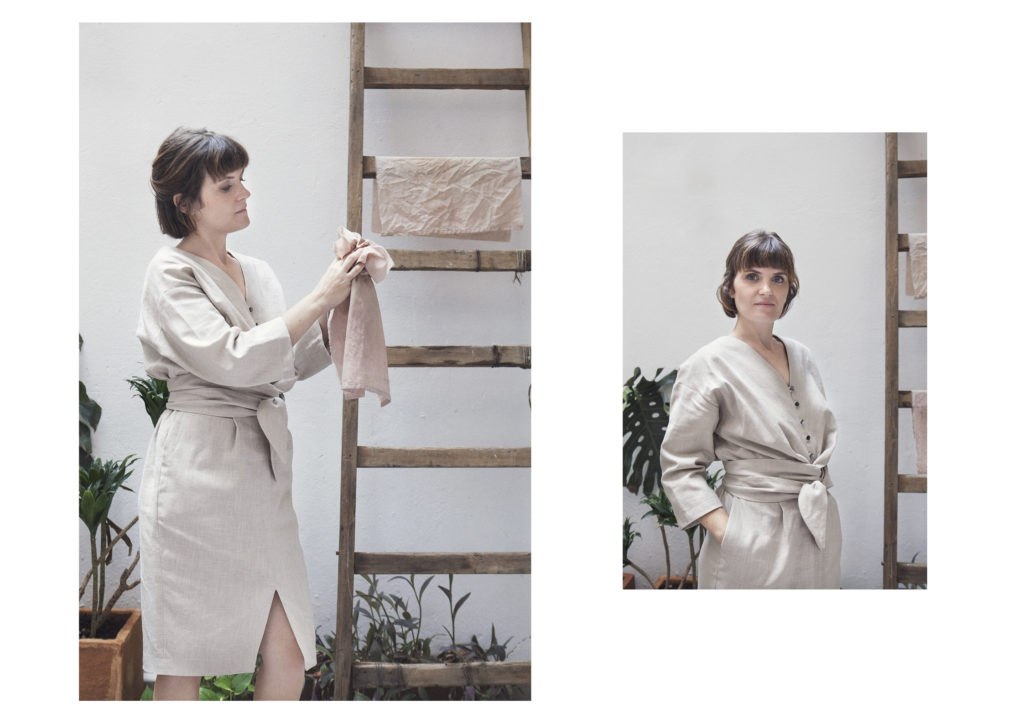 Mila might look like a complex pattern but that's not the case. If you are an intermediate seamstress or even a confident beginner, it will be perfect for you. Furthermore, we have prepared a video tutorial following the construction of the whole garment.
With its casual yet elegant look, I hope Mila will be able to seduce you.
– You can find the MILA jumpsuit in printed copy or PDF (A4 print-at-home and A0 copy shop included) in sizes 34-52 in the shop! –
—
Fabric: linen col. beige and linen col. back – Active Fabrics