I've been dreaming of a pair of sailor trousers for quite some time now. I even made one of few years ago, using a pattern from Burda, and I really liked it. But some details were bugging me: there was a zipper behind the button closure and the pockets were closed by the buttons and therefore not usable.  The first thing I did when I started to design this pattern was to find a way to have only button closures and to have fully functional pockets. With Lucile, we tried different techniques and finally, we were quite happy with this result: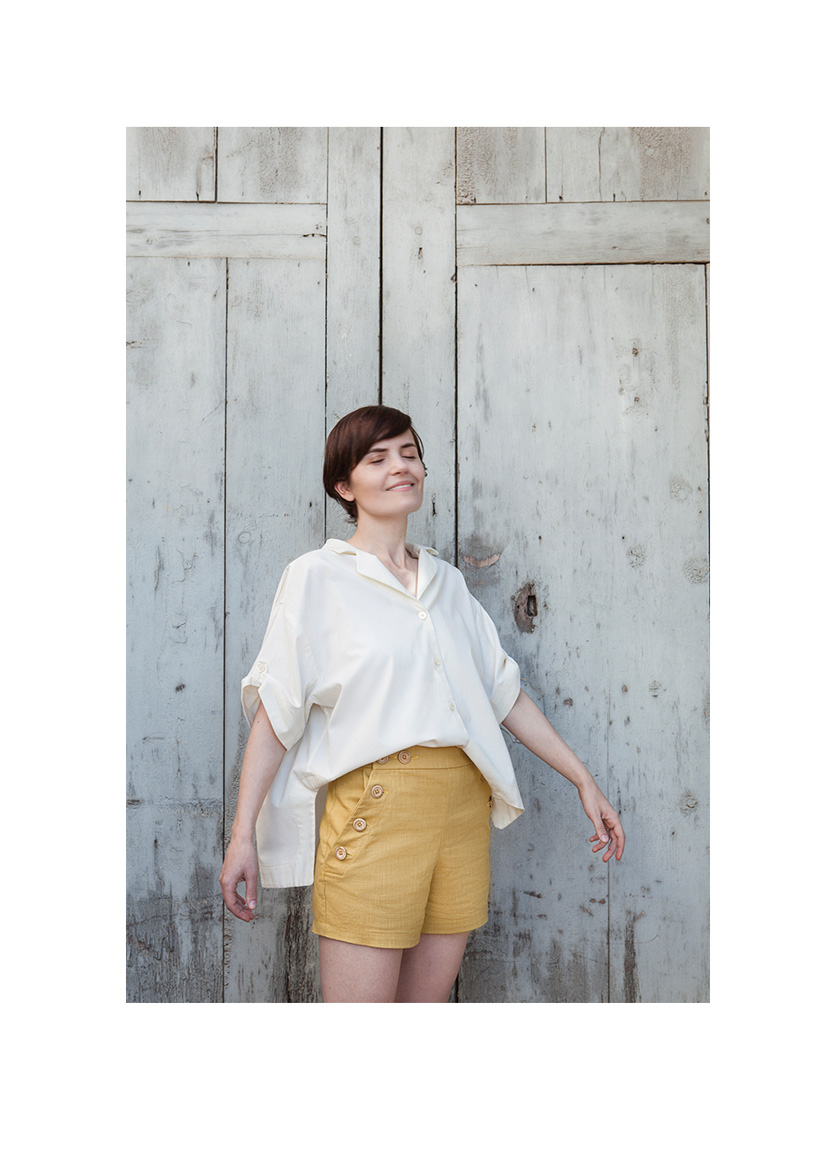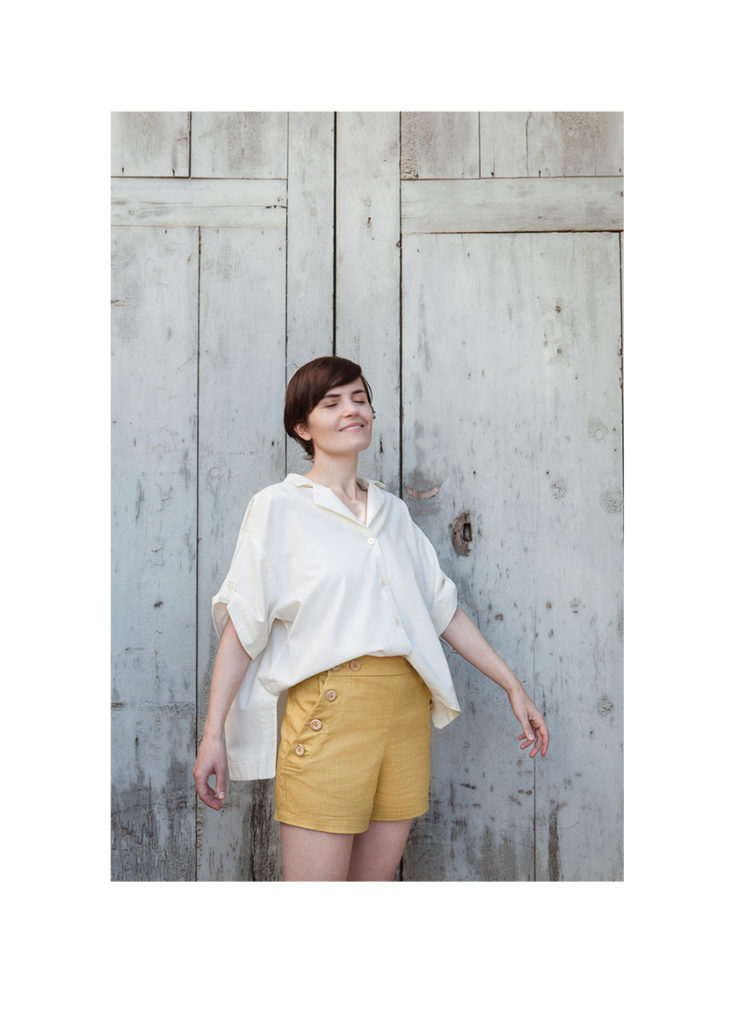 Romero is a pair of sailor trousers, with a high waistline, fitted from the waist to the hips. There are two different lenghts: a short version for summer and cropped ankle length. This is THE trousers length this year and I have to say that I really love it: this is a great way to show pretty shoes and I find it very elegant and flattering.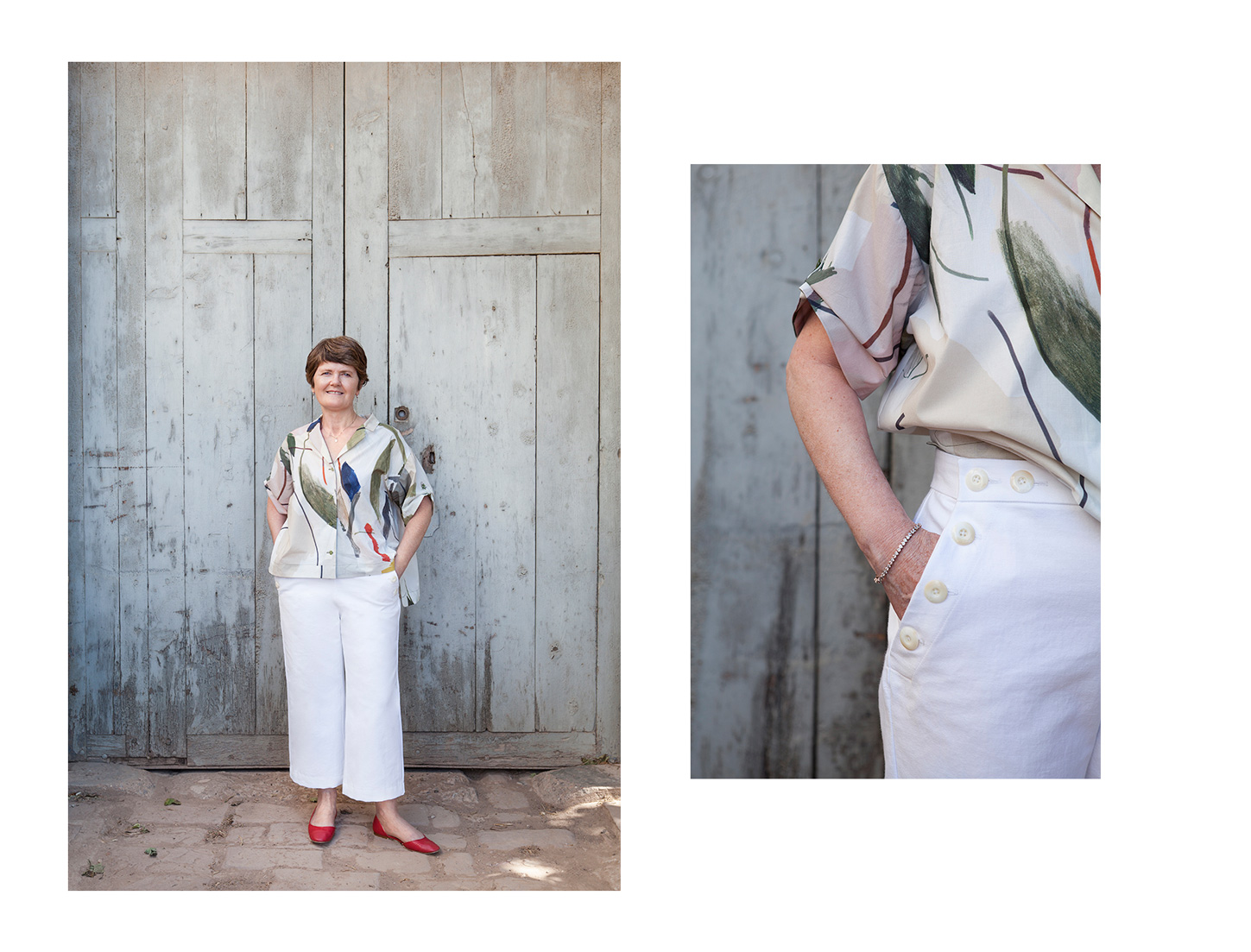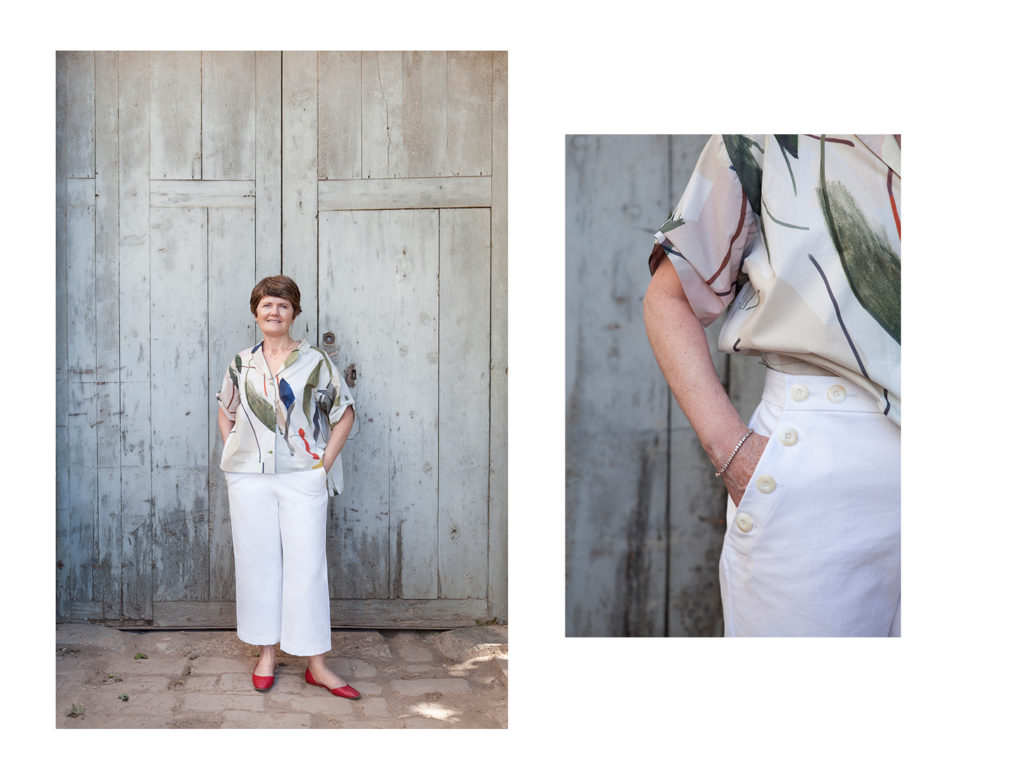 Romero is closed by buttons on the sides and waitband. We have made a video tutorial to walk you through the pockets/buttonband construction. The pockets are fully functional and nicely finished with french seams. 
In terms of fabric, we recommend you to use medium weight fabrics with some body such as denim, linen, gabardine, cotton twill, woolens or corduroy for a winter version. You'll also need lining for the pockets (a great way to use scraps from leftover cotton for example) and some interfacing for the waistband and buttonbands.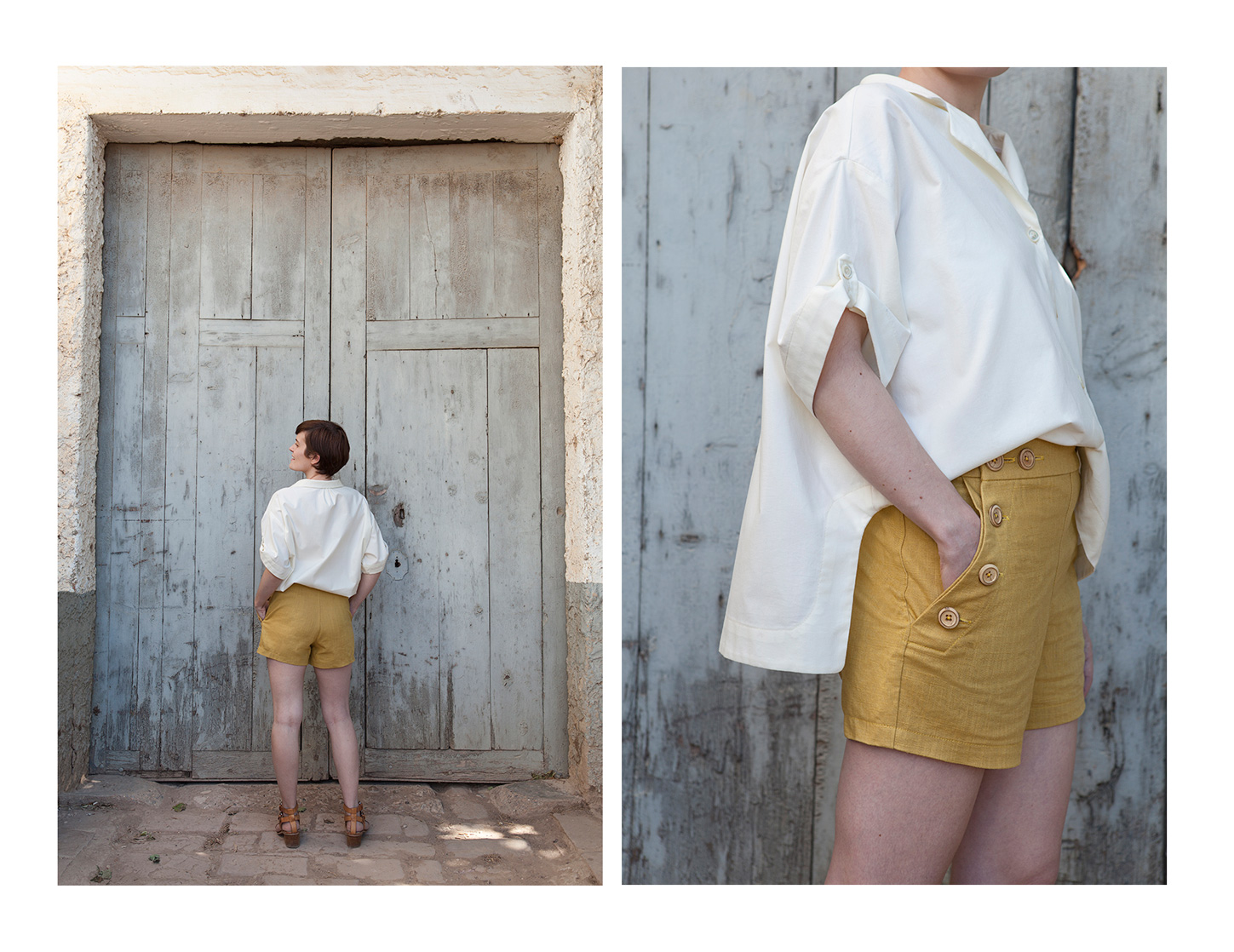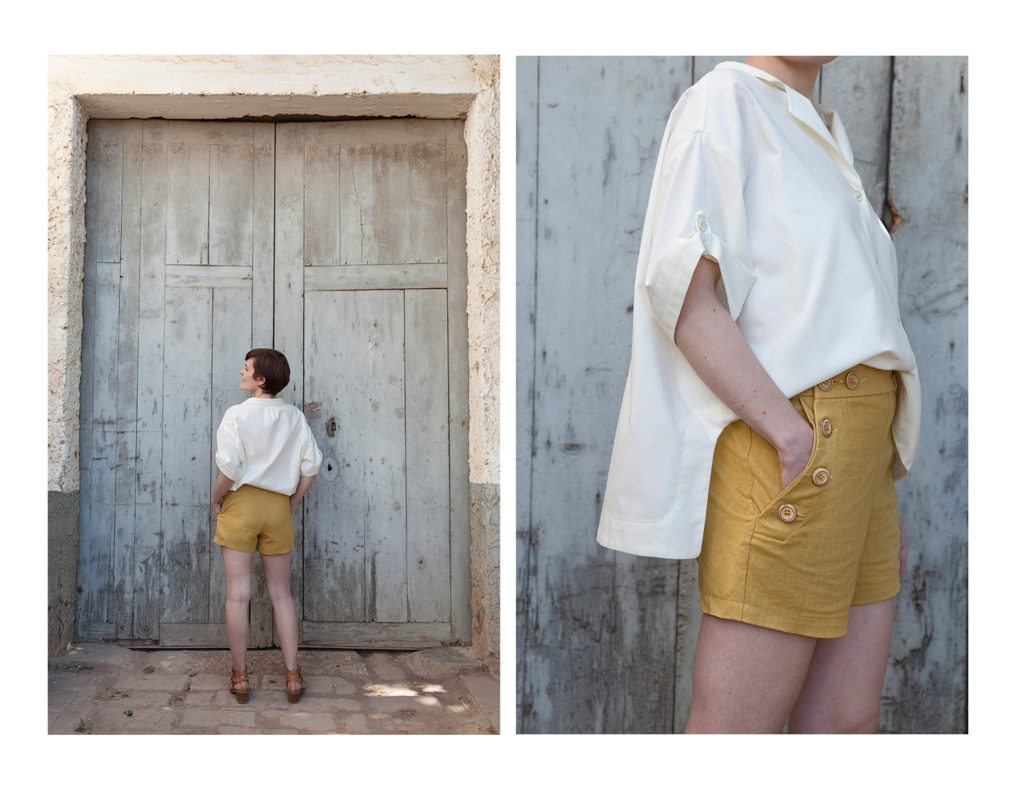 Don't hesitate to choose pretty buttons for Romero. In matching colours or contarsting ones, they will be your trousers' focus point! 
Fabric credits: ochre linen from Cousette – white gabardine from les Trouvailles d'Amandine