Last week, we were seeing how to make a
biker jacket
using the
Quart coat pattern
and I can finally show you the finished jacket.
The inspiration for this variation was this Kristen jacket by Iro: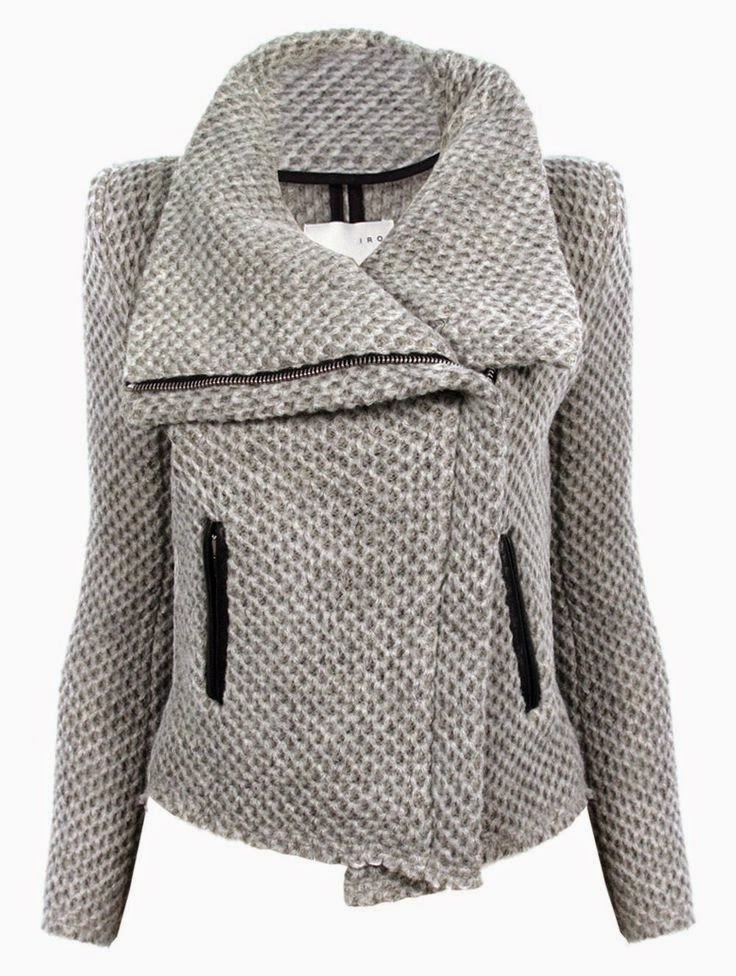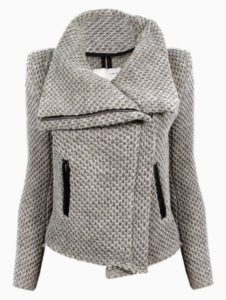 Kristen jacket by Iro
Instead of the grey jersey fabric, I chose one of my stock I'd been keeping for more than two years. This bouclé tweed is from Linton (official supplier of Chanel) and I was waiting for the perfect idea to use it. I'm glad I kept it as I really like the constrast between the "lady" fabric and the rock'n roll shape of the biker jacket.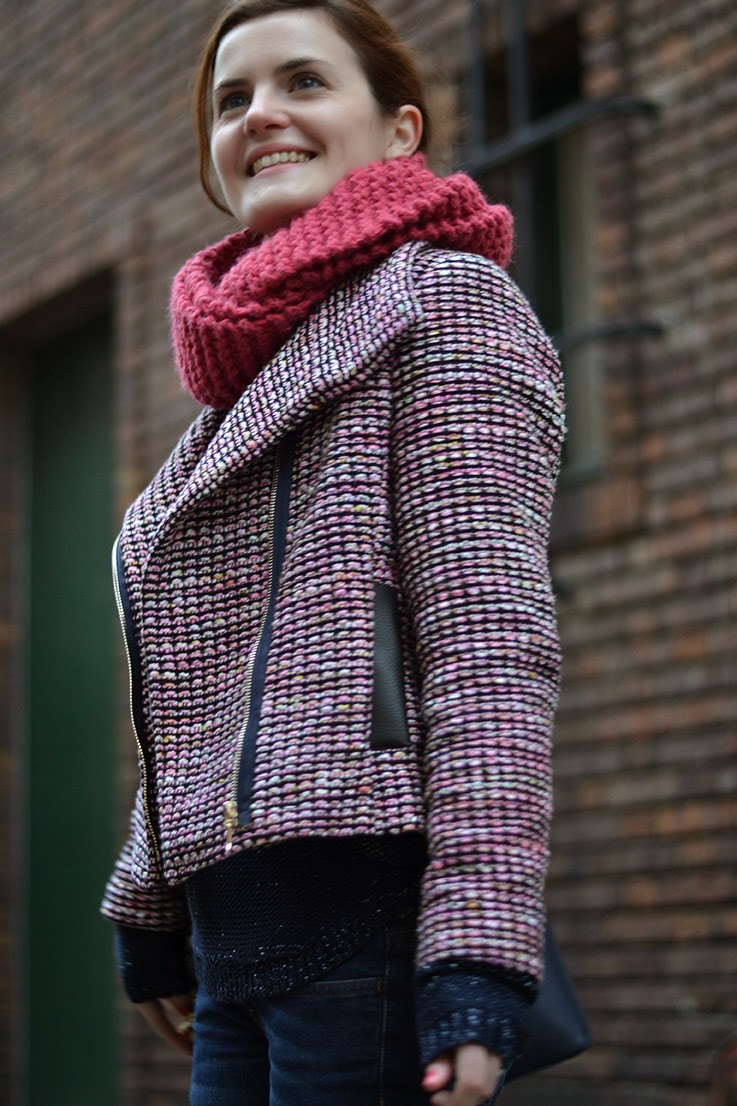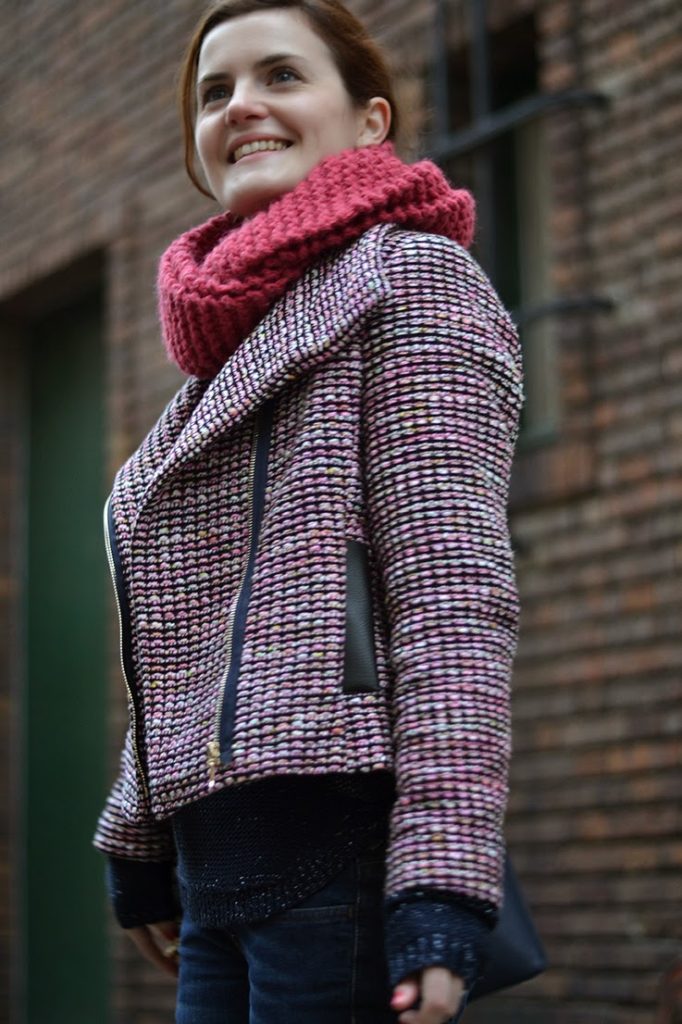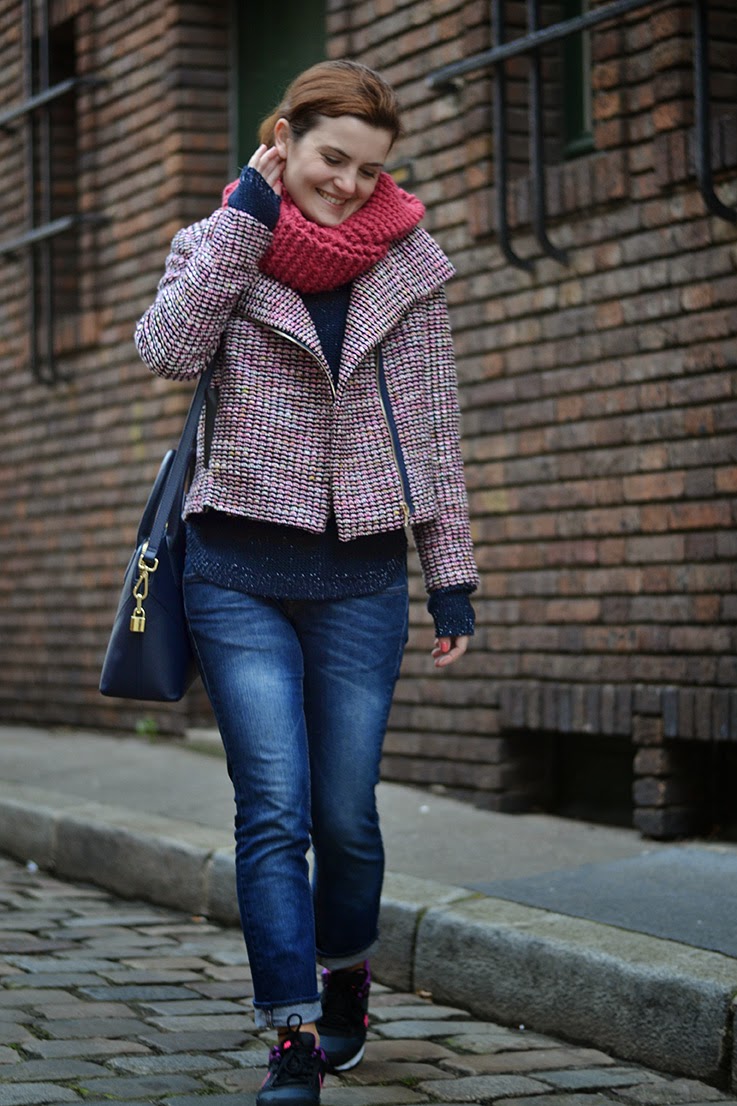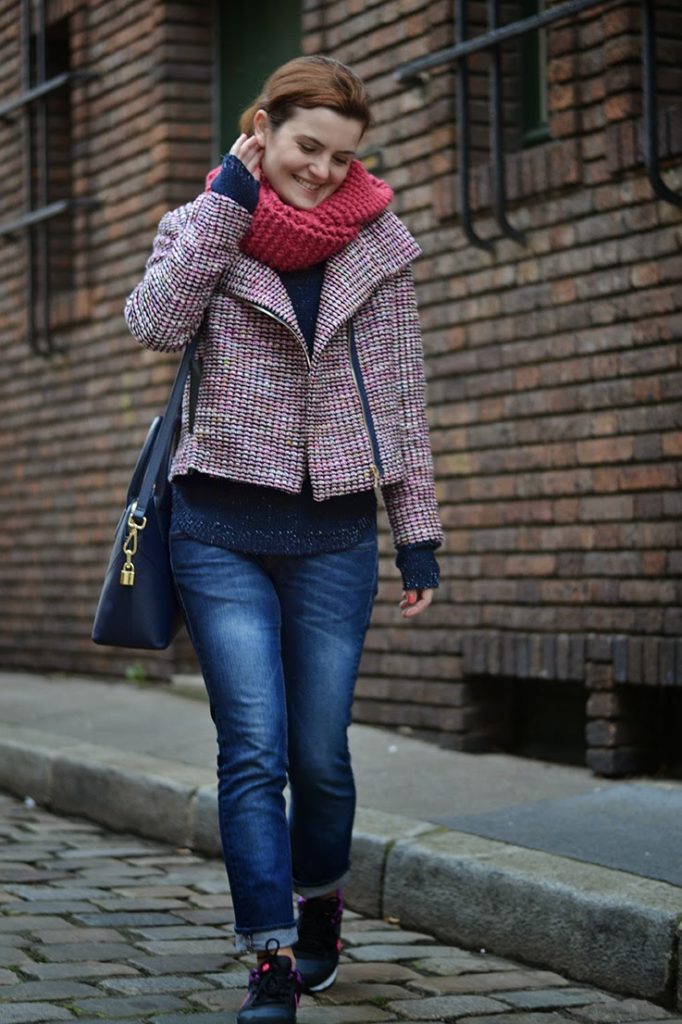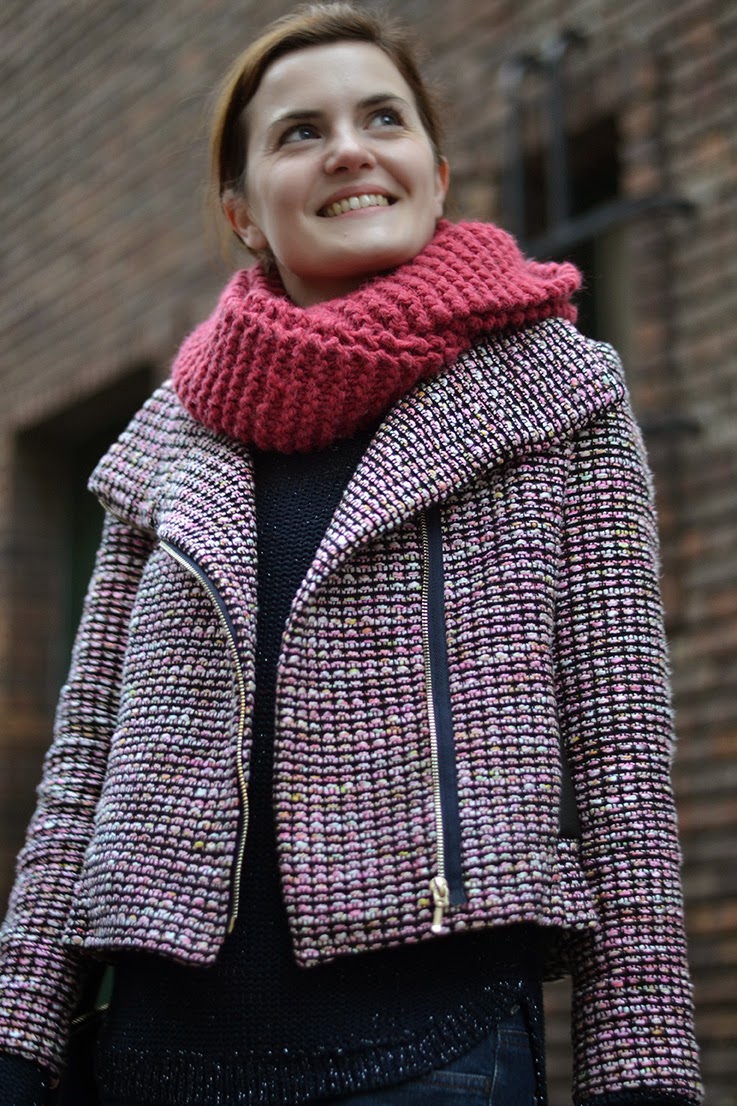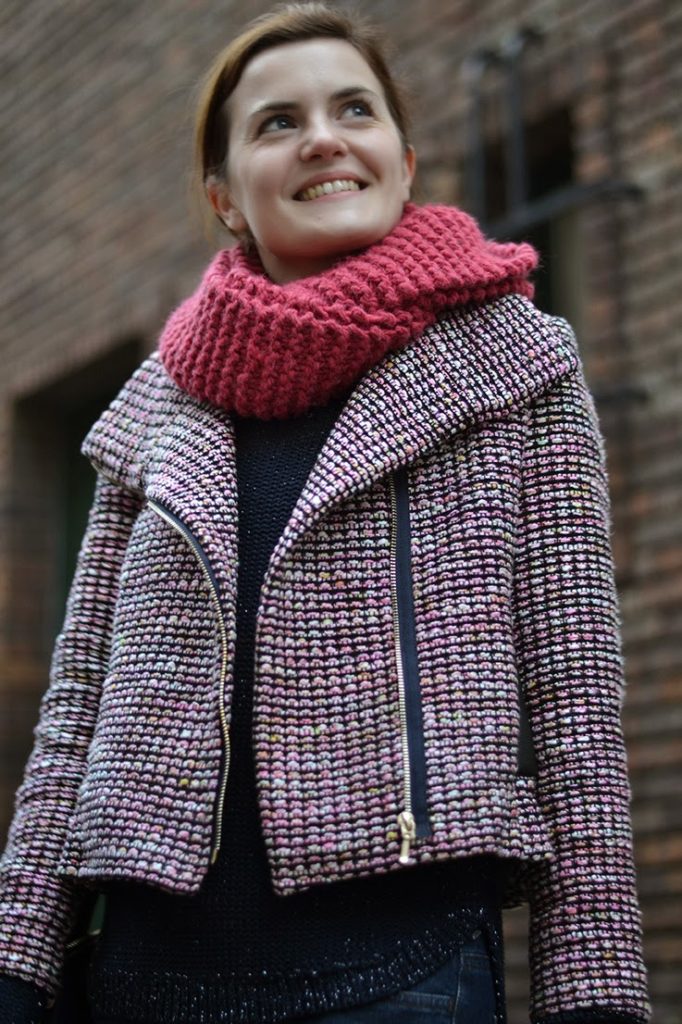 I interfaced all the jacket pieces with a light weft interfacing as the tweed is quite loosely woven. As I explained in the previous post, I just cut the pattern pieces above hip level and used a separable metallic zipper instead of the buttonholes.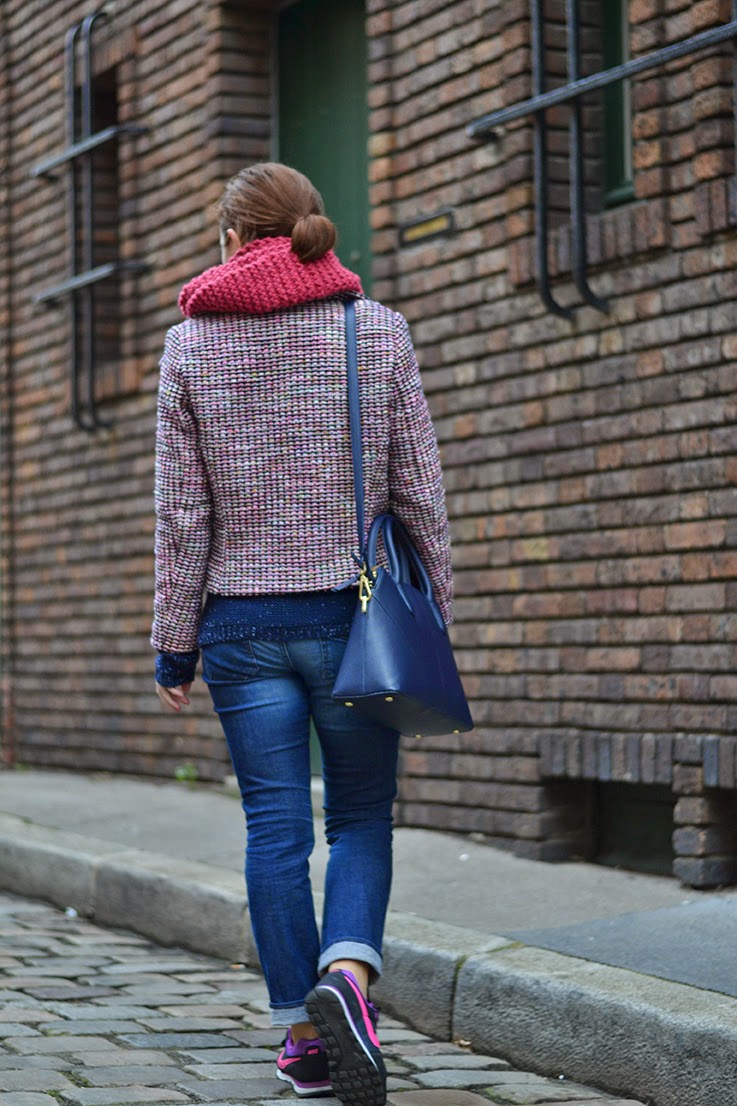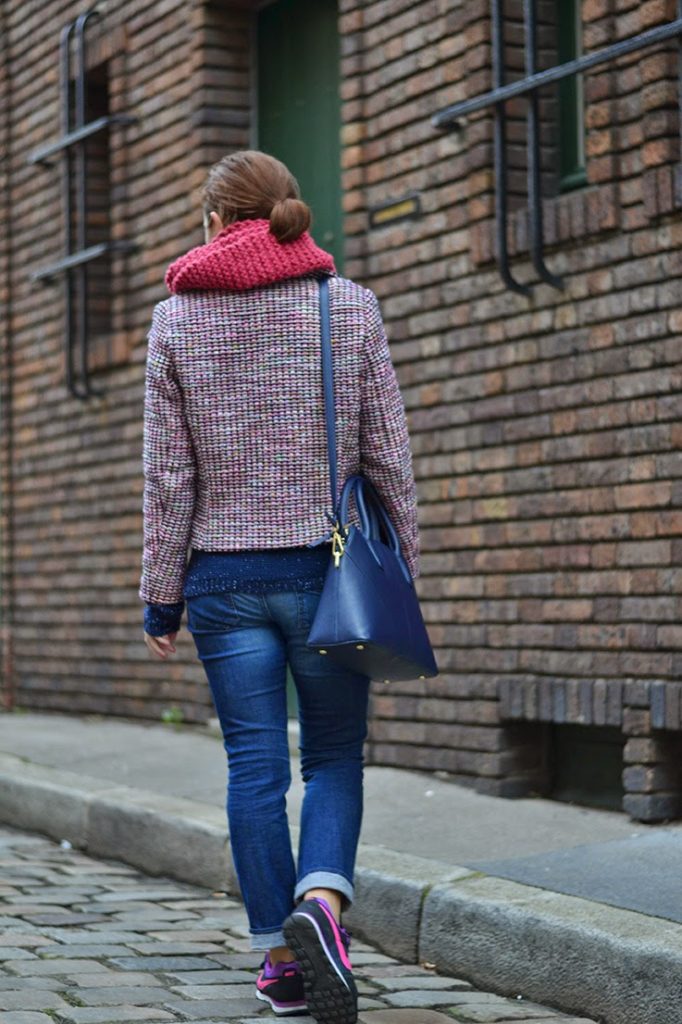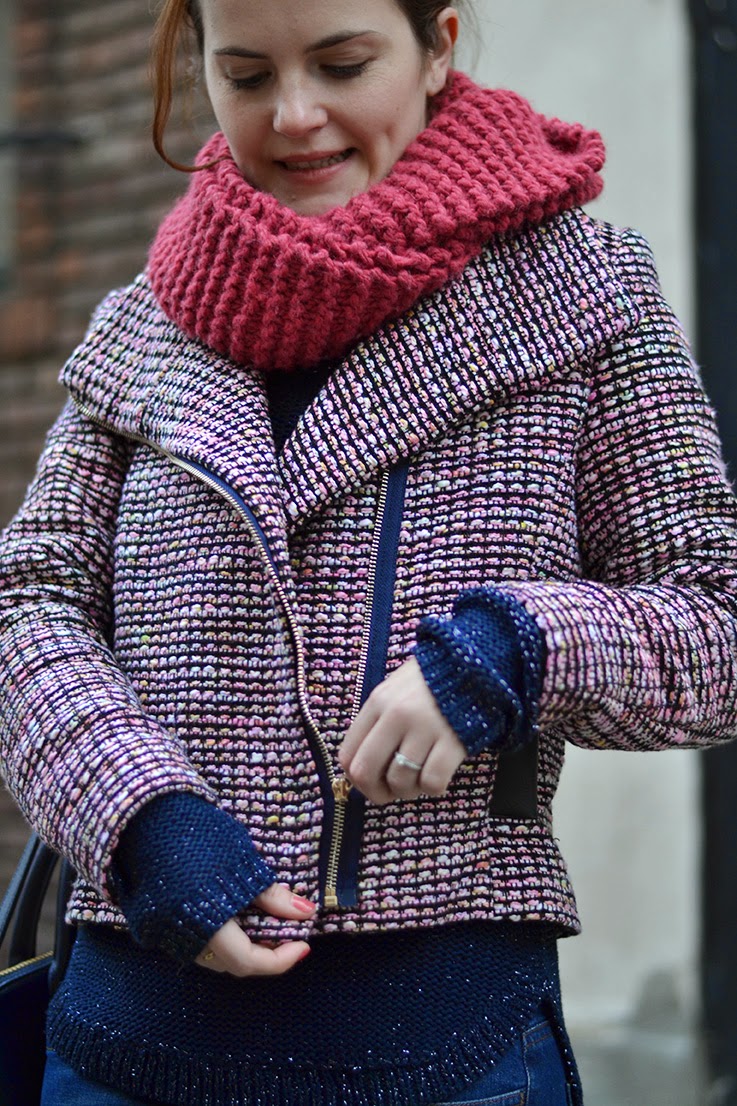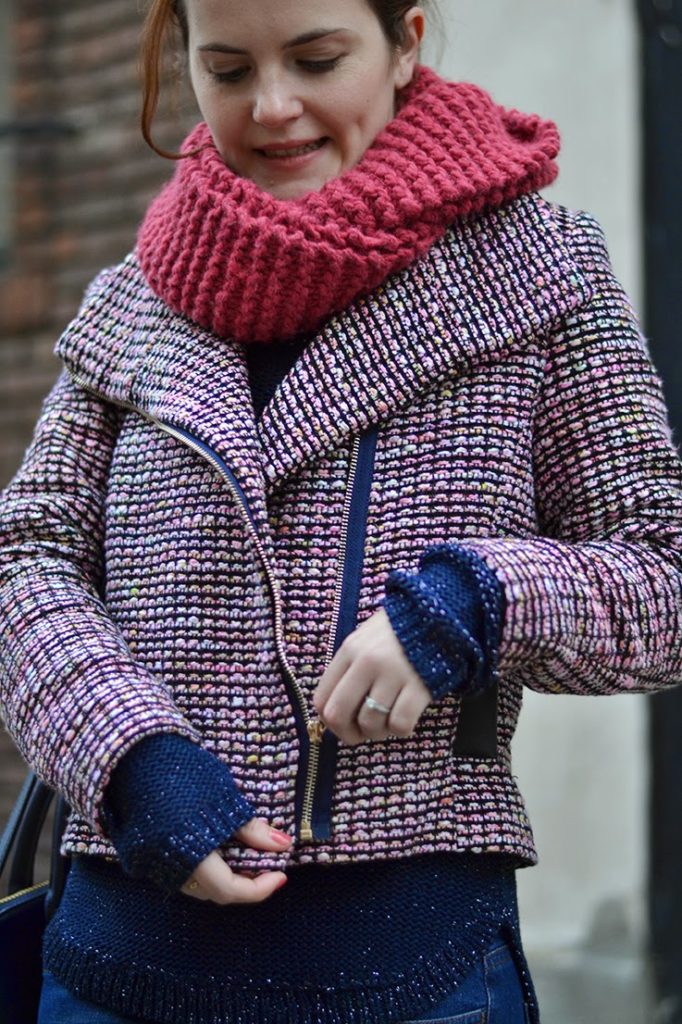 In the end, I'm very happy about the way this jacket turned out. It's easy to wear, comfortable and the fabric is so pretty. I wore it everyday on my trip to Paris. If you are making this version, don't hesitate to send me pictures or leave a comment.
Have a great week!