Today I'm going to show you the versions of some of the amazing testers I had for the
Alameda dress pattern
(you might recognize them! What can I say, if the experience has been great, I like to repeat with the same testers… but keep on reading until the end if you are interested in being a tester).
I'm lucky to have testers from different countries (I need testing in 3 languages, remember) so let's travel with them. Check out their blogs for the details and more pictures.
First stop is Madrid with Sonia: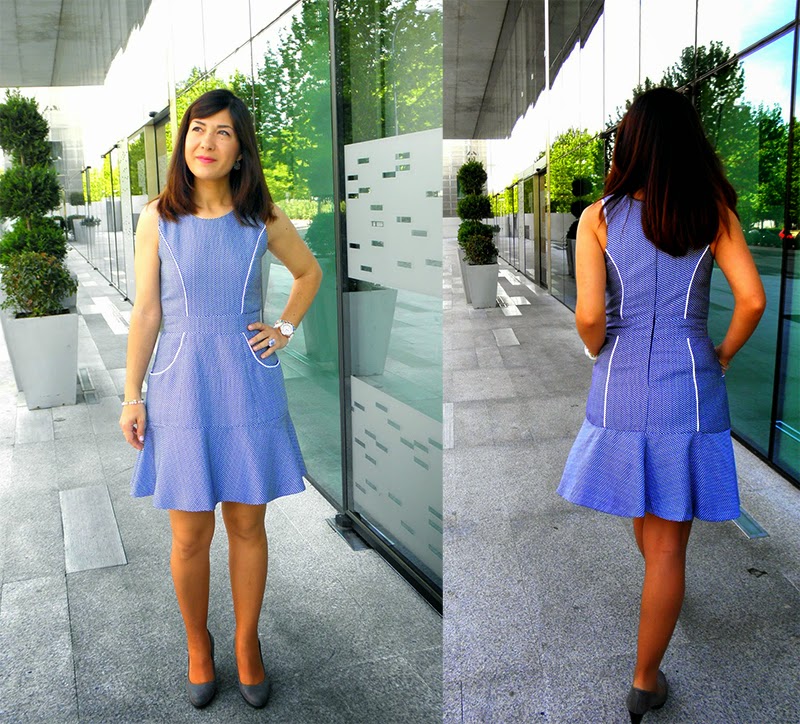 Sonia
made the Alameda dress with the pockets of the skirt (View B) and she chose to emphasize the princess seams with white piping. I love how flattering it looks! The blue and white fabric looks so fresh and summery, perfect for a sunny day in the spanish capital…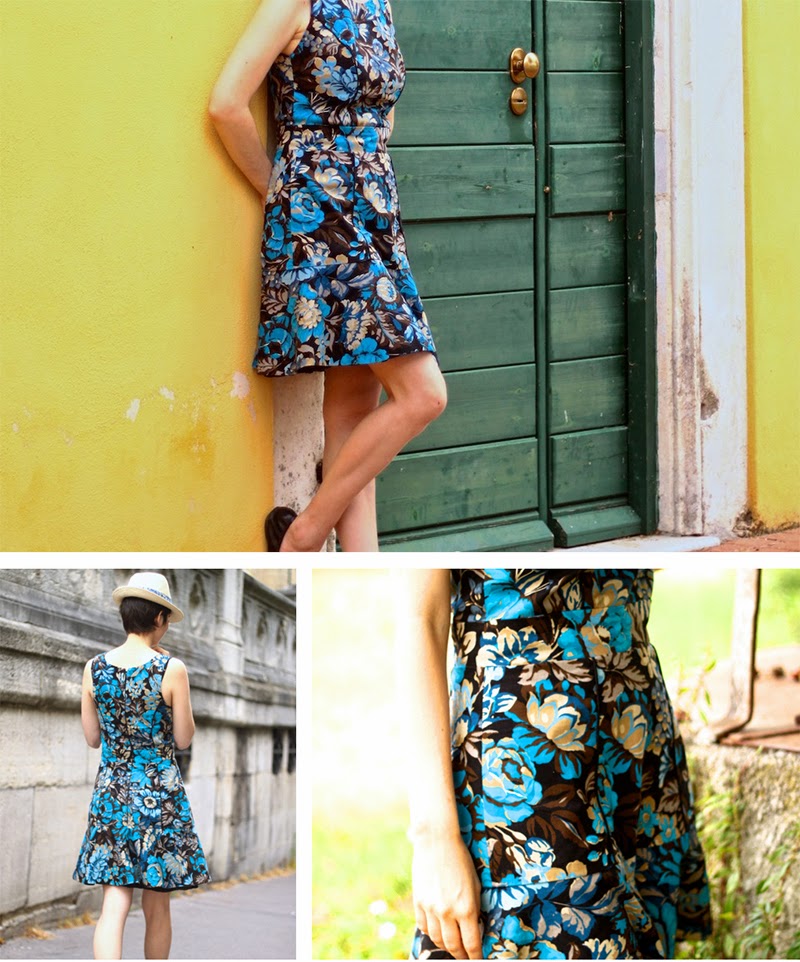 Annie
packed her test version with her to go to Tuscany, and boy did she bring amazing pictures!!! Her Alameda smells of sun, olive oil, flowers in a wild field, of dolce vita…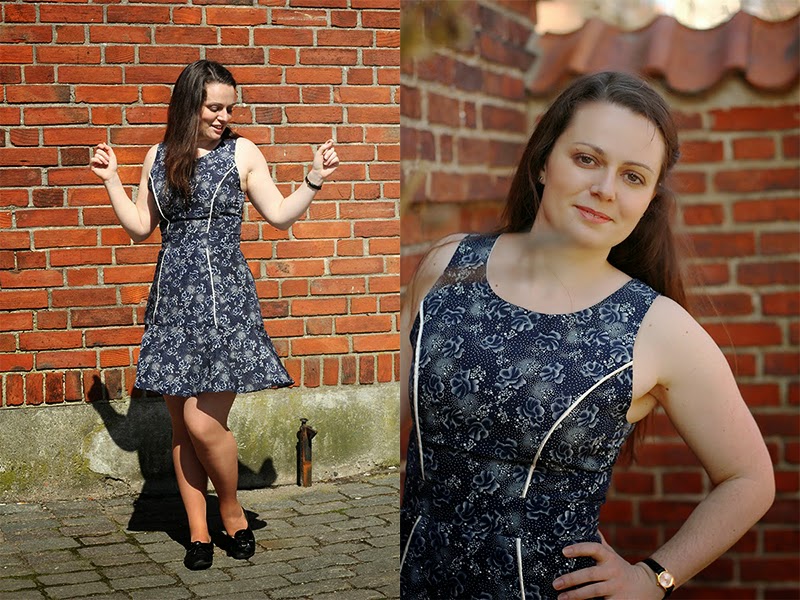 After the sun of the Mediterranean, let's go to a much colder horizon: Sweden with
Joëlle
. By using this beautiful black and white fabric with contrasting white piping, she made a dress easy to  coordinate and to wear to a lot of different occasions.
Thanks to all the lovely ladies who volunteered to test the next patterns. I am now working on the next pattern testing so you might be contacted. Un fortunately, I won't be able to ask all of you for this time, but I hope to be able to turn testers so keep checking your emails in the following months 😉  THANKS!!!
And now, are you interested in volunteering for testing the next patterns? Last time I asked for testers I was beginning and I thought it would be nice to make a new round and ask you if you would like to help me.
-the schedule for testing is quite tight so please be sure you'll be able to sew and meet the deadline.
-no need for any specific level (from beginner to advance, just mention it in the mail).
-please let me know your name, size (measurements or other pattern size for reference) and blog if you have one.
Many thanks!