I thought I would have more things to post about at the begin of the year but truth be told, I am quite occupied by a very exciting project of mine that leaves me little time for sewing, or at least sewing for myself (I hope to tell you more as soon as possible…). But fortunately, I was able to find some time to make this nice little dress last week.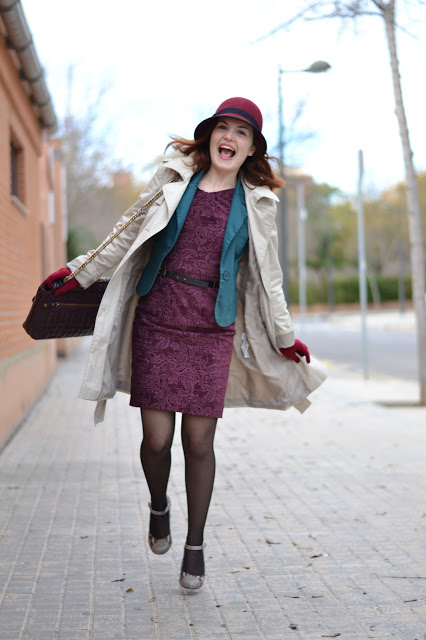 I found this amazing burgundy velvet during sales at Julían López and I could not resist. I have been quite drawn to burgundy, maroon and plum colours lately. And what can I say, the price was ridiculously low.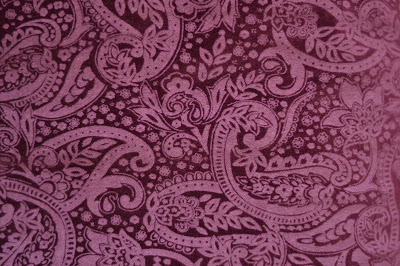 The pattern is Retro Butterick 6582 (already made
here
), view B, with a modified collar. I wanted something very simple to let the fabric shine. There are double darts, meaning four front darts and four back darts, no waist seam, a back vent, very basic. I lined the whole dress for more comfort.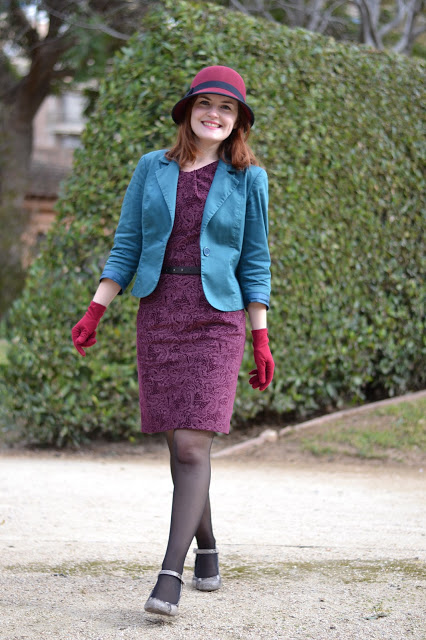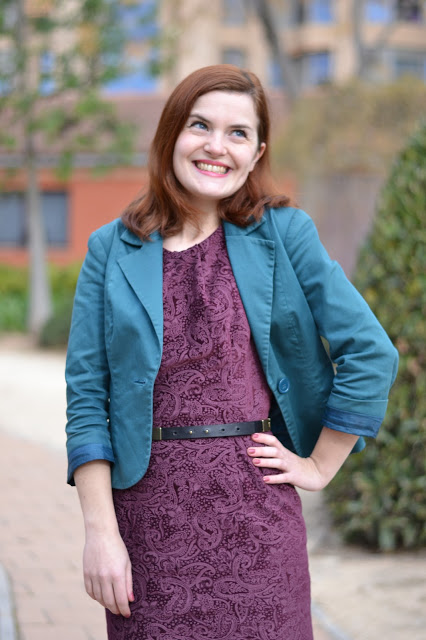 We had a lot of fun taking pictures with our new camera lens (50mm, f/1,8 G). It's amazing and makes great pictures. Believe me or not, I did not touch anything on those photos. The light is crazy beautiful and it wasn't even that sunny today. Best Christmas gift ever!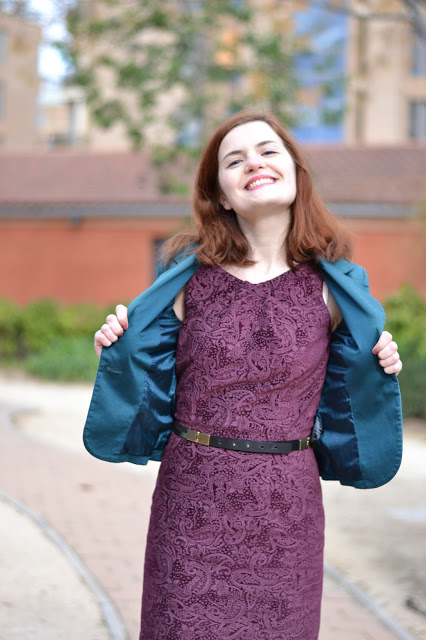 I wish you all a nice week.