As promised, I have some posts to share during the week. I accumulated sewing before the holidays as I knew I was not going to make a lot of things at the beginning of the new year.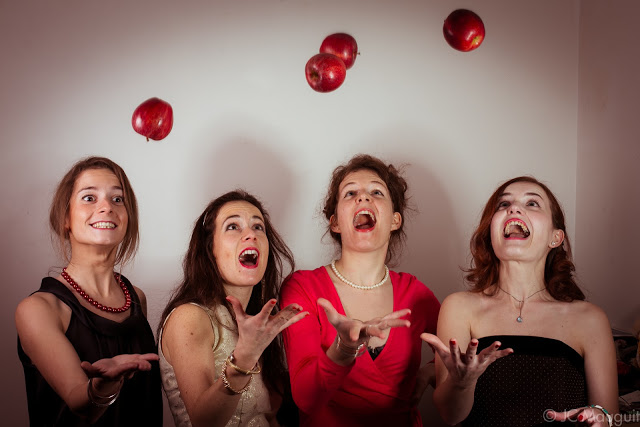 Here is the dress I made for New Year's Eve. I wanted something dressed up that could also pass as a costume. My friends and I always have a costume party for New Year's Eve and this year I was Bree Van de Kamp. With our red apples, we looked like a poster for Desperate Housewives.
The pattern is my own design: a corset bodice with princess seams and a gathered skirt. I added some boning to the bodice so it would stand up on its own and would allow me to wear the dress without a bra. There is a zipper in the center back.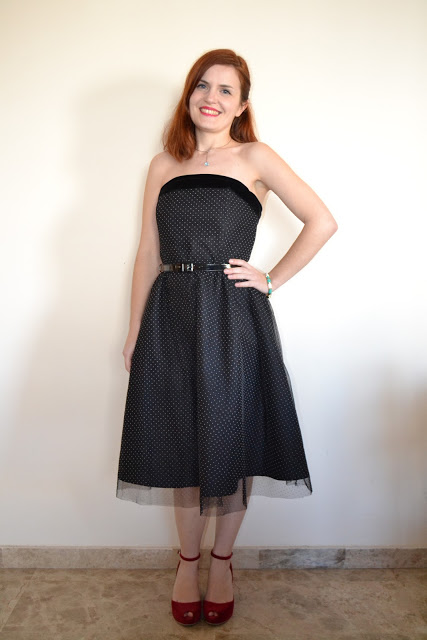 I had some black tulle with grey plumetis in my stash and black piqué left from my
Burda black dress
to underline it. The bodice has a third layer of thick muslim where the boning is sewn and then is lined for more comfort.
I added a velvet edge for a more festive look.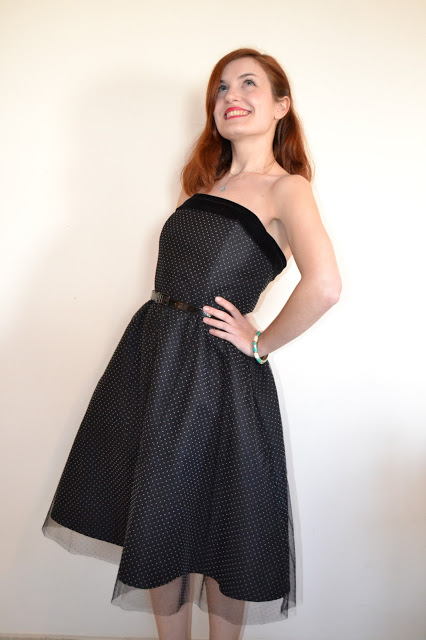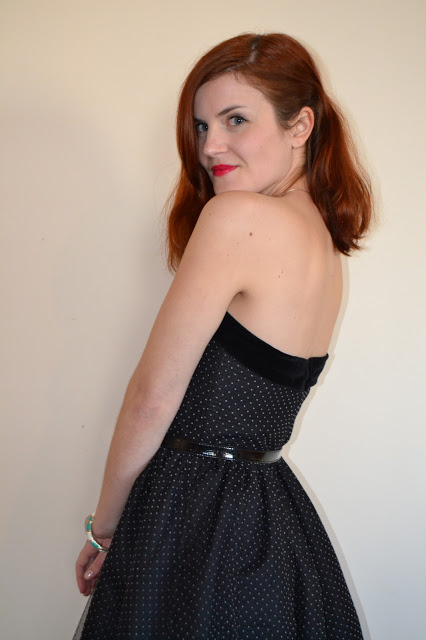 It was a perfect dress to party and dance, what else could I have asked for?