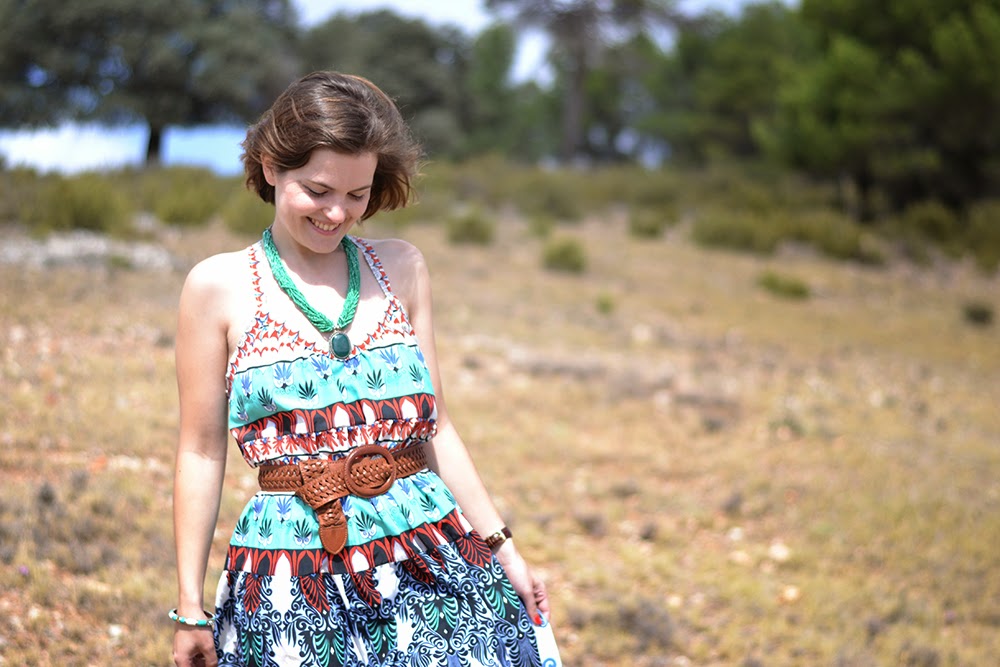 I've always loved maxi dresses, flowy and romantic skirts. You see, I had more of a bohemian/hippie style when I was in college so sometimes the urge to wear loose dresses comes out.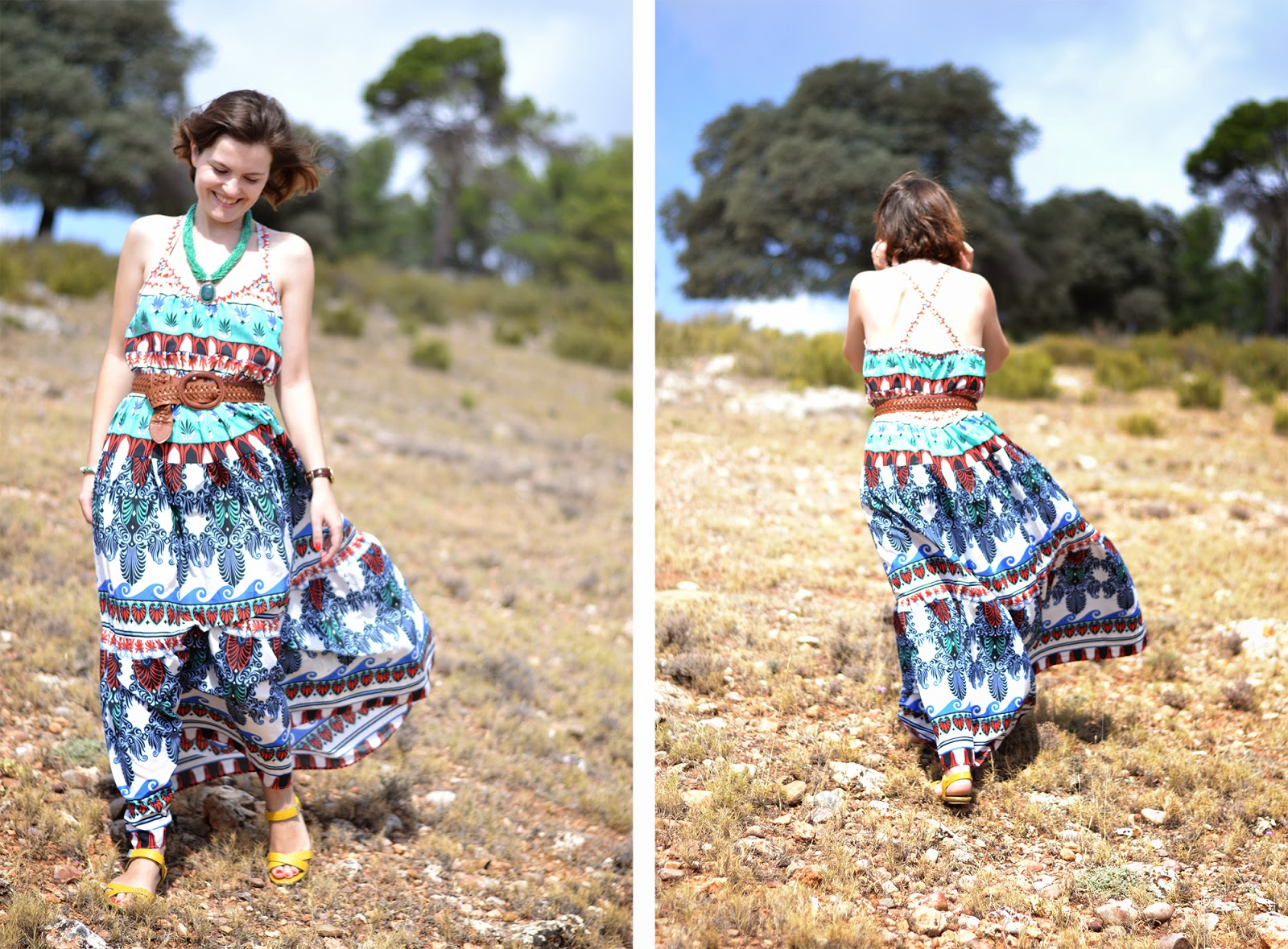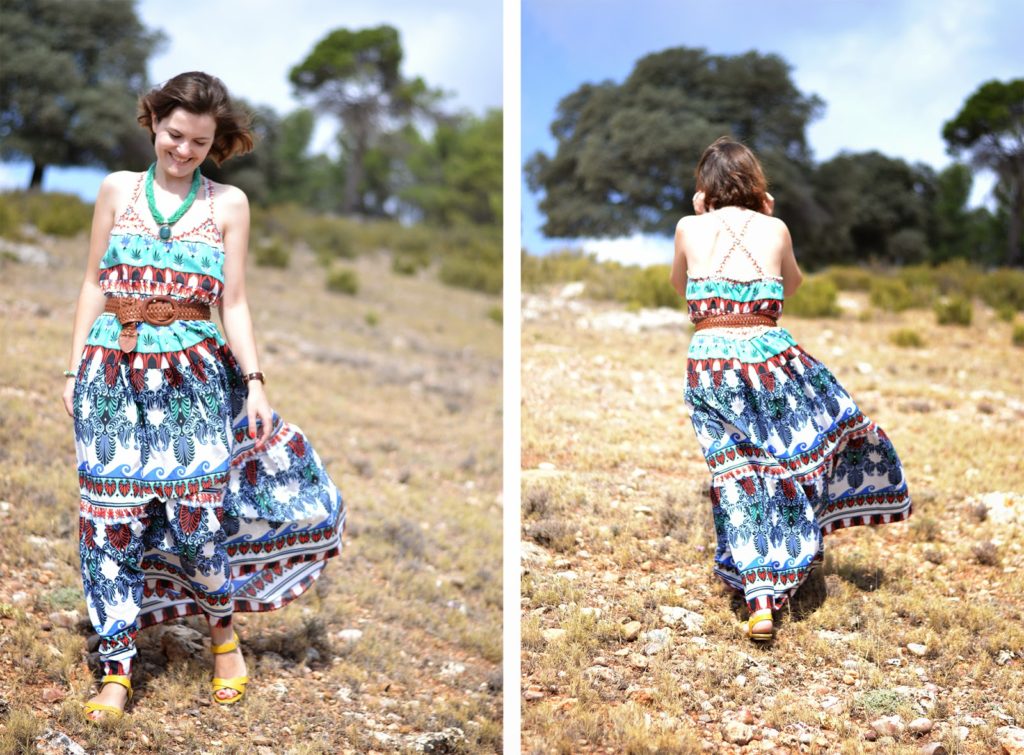 This summer, during the sales, I found this amazing silk fabric. And I thought it best to make a simple dress to emphasize the lines, tribal pattern and beautiful colours.
I just cut the fabric along the lines (very easy to follow) and gathered 3 tiers. The bottom one is 3 m wide (twice the fabric width), the second one is 2 m wide, the third one 1,5 m (one width). Then I gathered the top one to a small bodice, self-lined as the dress is to worn bra-less. The bodice is also gathered at the neckline and I added an elastic at the back. I made the crossed-straps with a length of fabric folded in two like bias binding.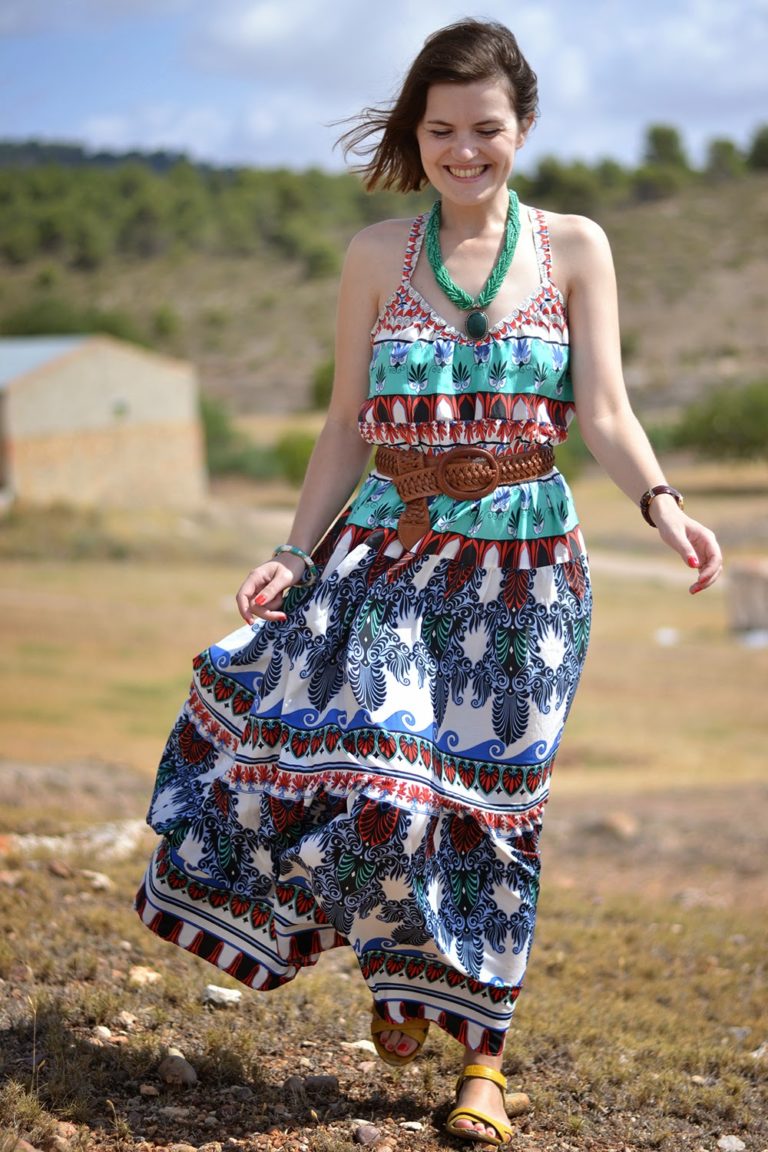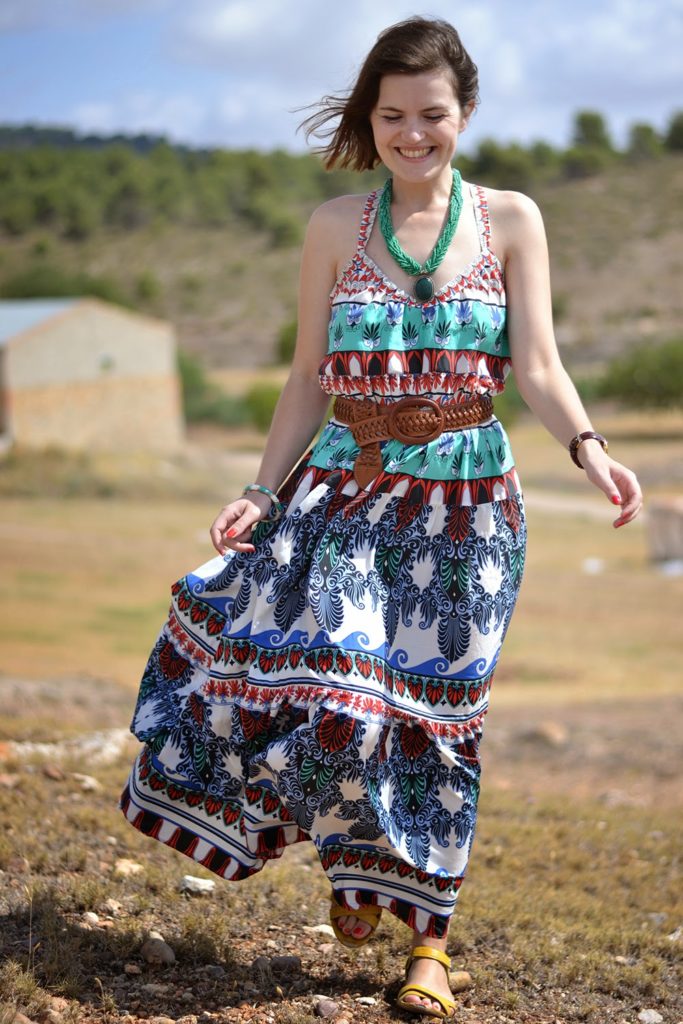 That's a very comfortable dress to wear during summer. The silk is so light and soft against the skin and I think it would also look great with heels and without the belt for a party. And don't let anyone tell you maxi dress are not for short girl: I'm only 1,55 m (5 ft 1) and I love this look!