I am glad to present The Dior coat in all its spendour: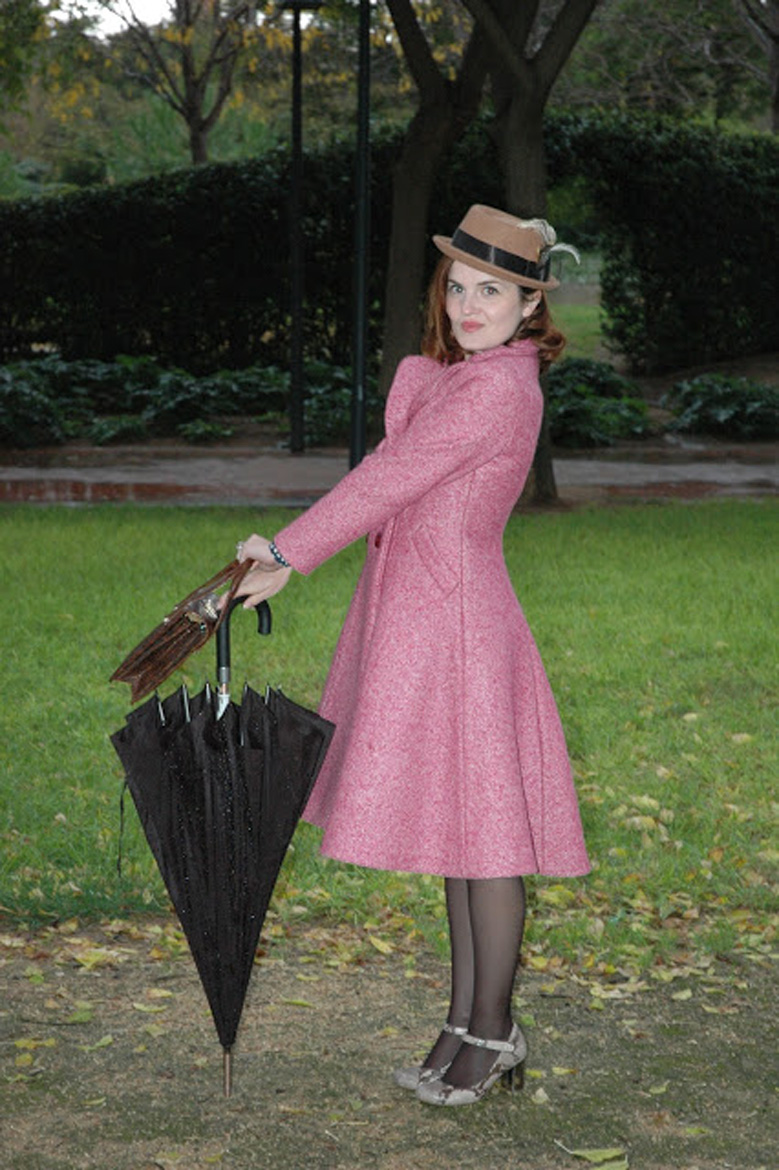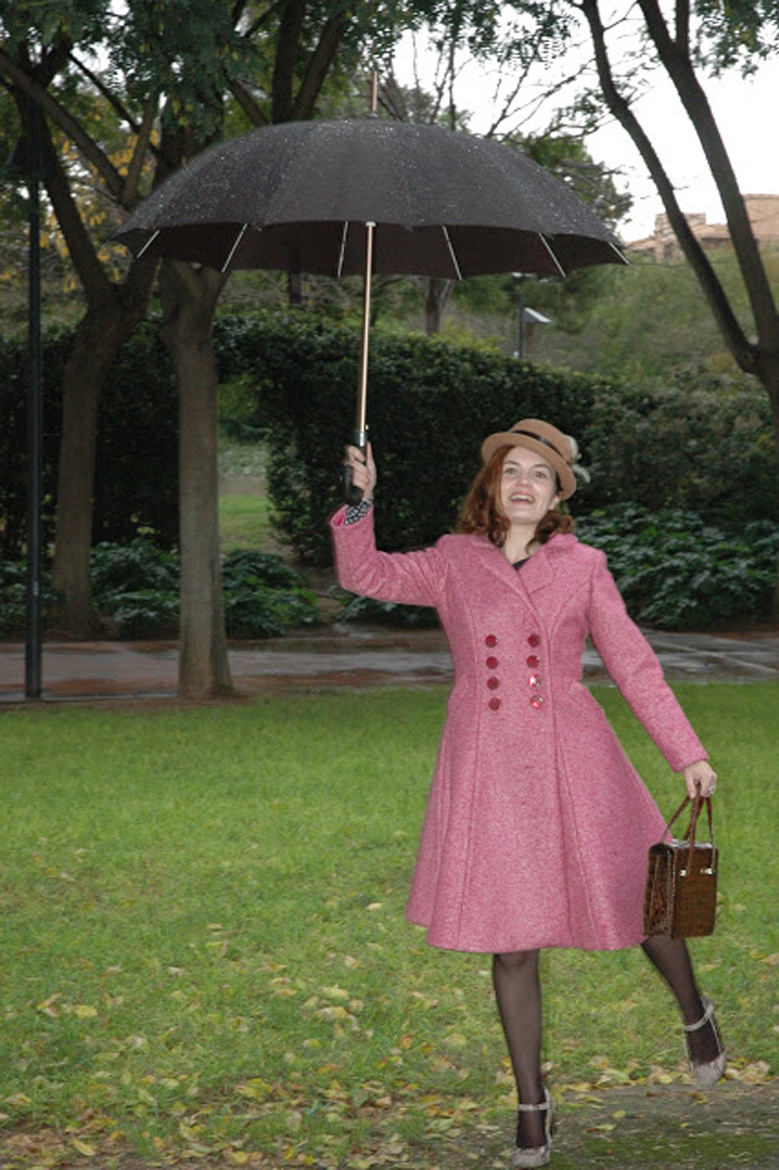 I designed the pattern myself from a princess seam slopper I did for the scallop coat I made in october.
The idea was to accentuate the waist and have a full skirt like the type of coats popular in the late 40's, early 50's. I also had some contempory inspiration but even those were based on retro models.
Earlier this year, I purchased an e-course on Craftsy called the Starlet Suit Jacket (sorry, I can't link it, it appears to have disappeared from the classes availables). The course focuses on sewing a fitted jacket with hand-tailoring (or fusible-tailoring), using bound-buttonholes. welt pockets, and other vintage/tailoring technics.
I mostly bought this class because the instructor was Gretchen Hirsch, whose blog I religiously follow and whose book I bought and devoured. The woman is so passionate about vintage technics, her style is very close to mine and I love the fact that she is self taught (by that I mean that she has not been to fashion school, because she obviously has been to a lot of sewing classes with the crème de la crème of US sewing teachers).
Anyway, the craftsy class was great and I learnt so much from Gertie while sewing my coat. I even took the welt pocket pattern from her jacket and added it to my coat as I found it very elegant and I wanted to included as much technics as I could. I fear those technics are disappearing and that's a shame as no machine will ever be able to make such beautiful and delicate buttonholes for example. Go to any store and try to find a jacket or a coat with bound-buttonholes, that might be mission impossible (or they will be very expensive).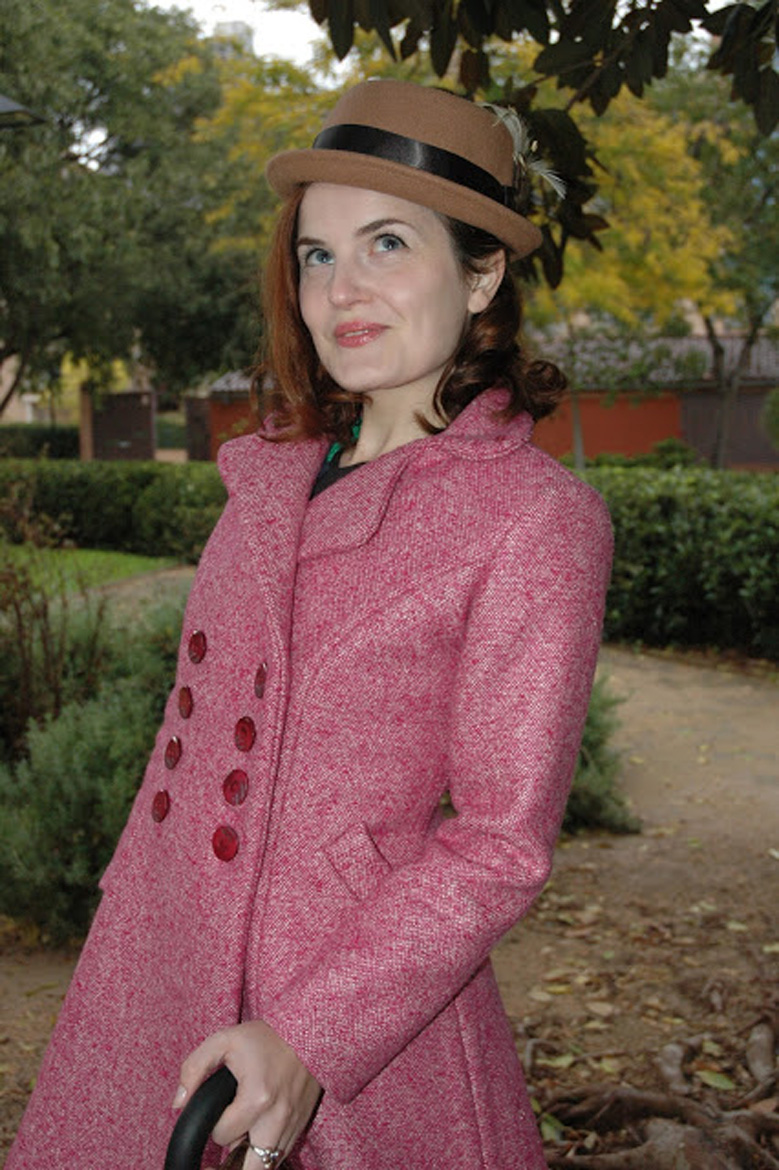 I interfaced the front, the side front and the facing with weft fusible interfacing. I wasn't feeling confident enough to do the whole hand tailoring method for the moment and I was also afraid it would take me months instead of weeks. And as my wool was very thick, the interfacing was just for shaping, not for supporting the fabric. So I am very happy with the fusible method. But next time, I definitely want to try the hand-tailoring method.
I wanted the shoulders to be structured without giving me crazy swimmer back. In the craftsy class, Gertie explains how to use biais cut mohair strips to consolidate the sleeve cap and give structure in the sleeve head, that technic is often used on tailored jackets and coats and it works wonderfully. I also added small shoulder pads.
As I might have repeated thousands of times, the fabric is pure double face wool from Dior in fuschia. It is very heavy, the coat has to weigh about 3 kg! But it feels so luxurious, even more when you get a peek of the bright fuschia silk lining (sorry, I realise we didn't take any pictures of the lining). There were some moments I thought my sewing machine was going to die from the thickness of the fabric. Imagine sewing the seam allowances where you have 4 layers… a nightmare! But Elna survived! Good girl!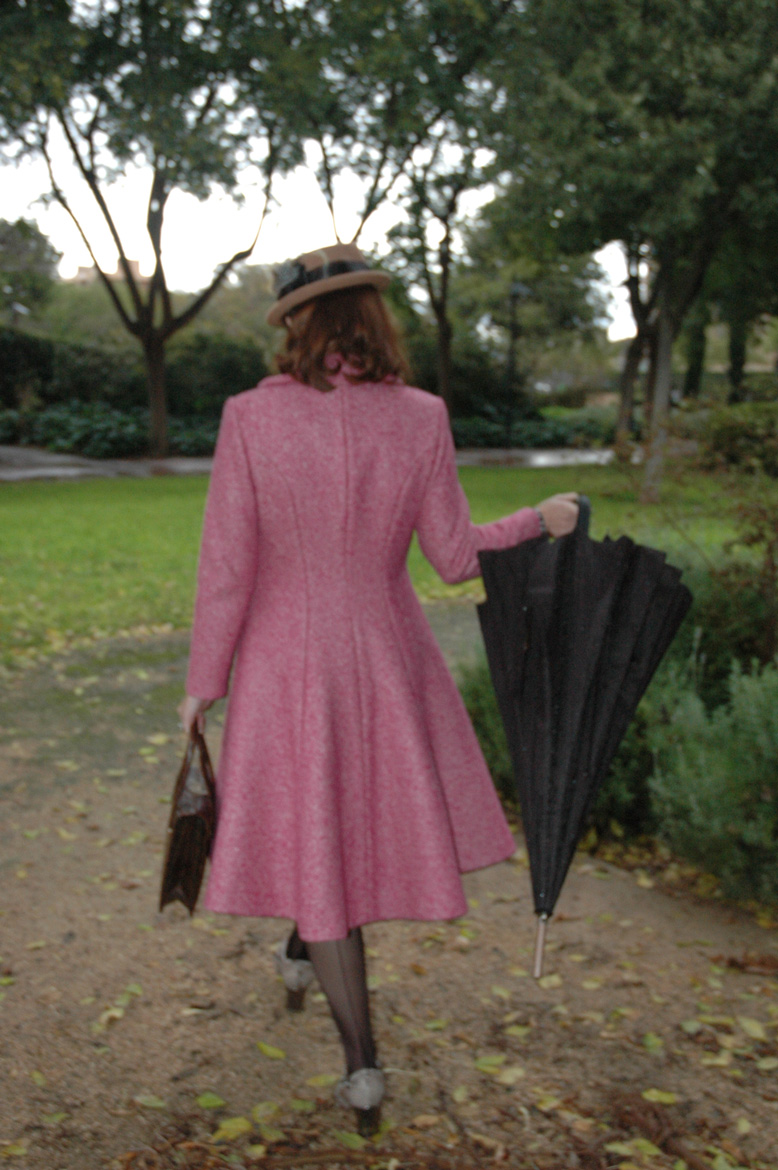 I am very happy and proud of the work I have done with this coat. I love a fast sewing project like a little dress or skirt that you can wear the following day but spending hours and hours on a project like this one is rewarding in a different way. I have learnt a lot in terms of sewing technics and for me that's so much as I am self taught.