I've never been an animal print fan, but sometimes the heart wants what the heart wants! And my heart was wanting a leopard print coat so that my inner Cruella Devil could be satisfied.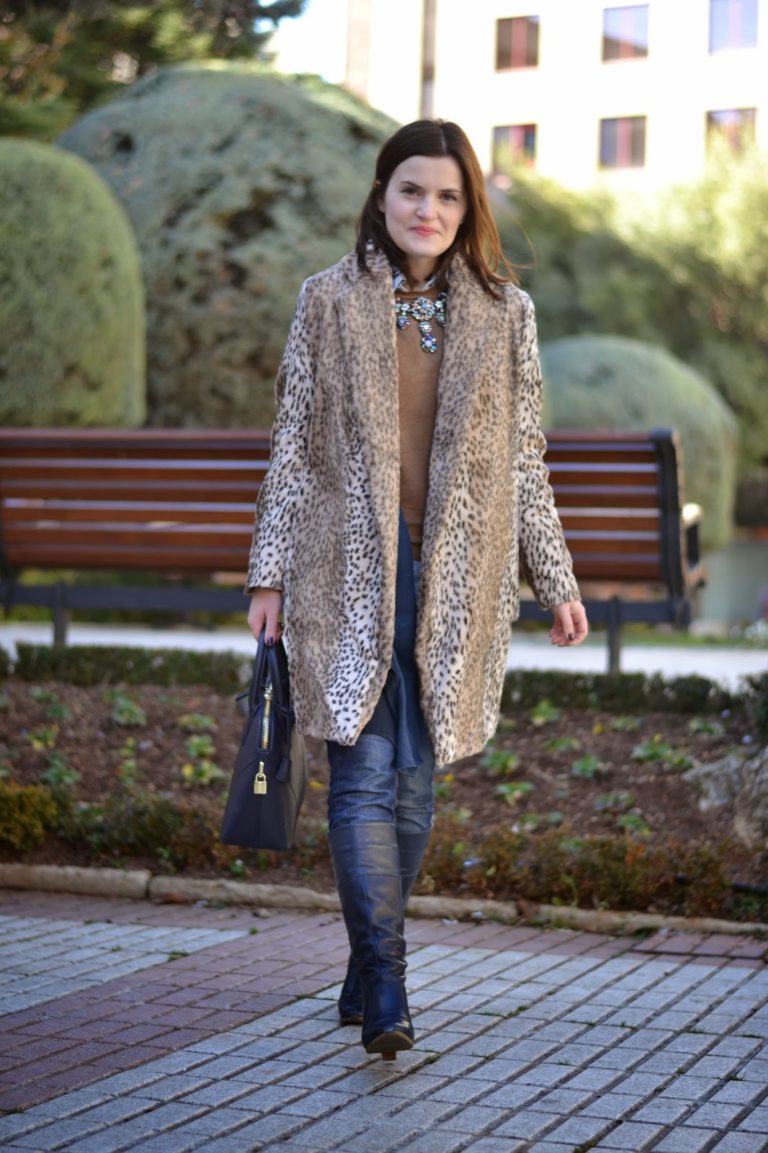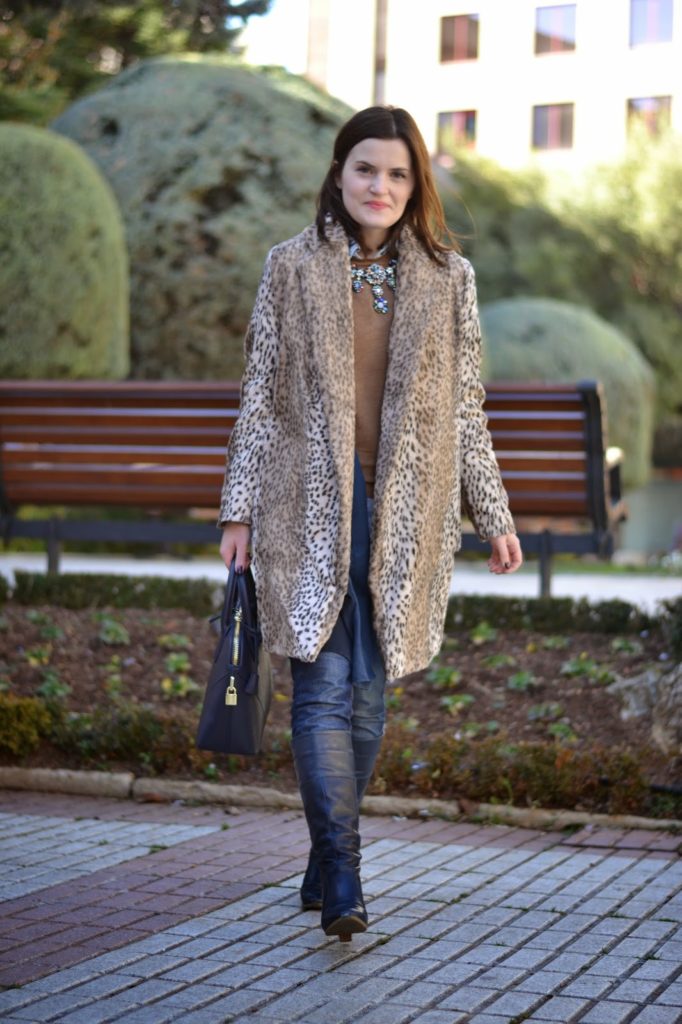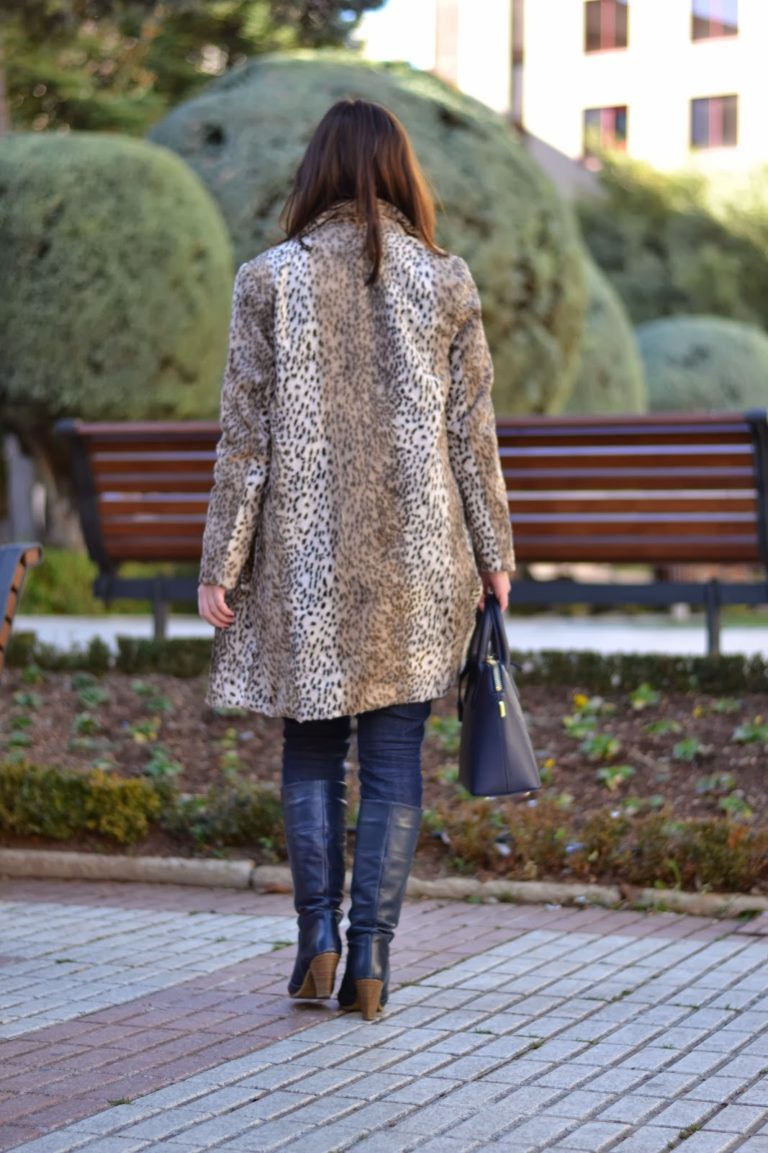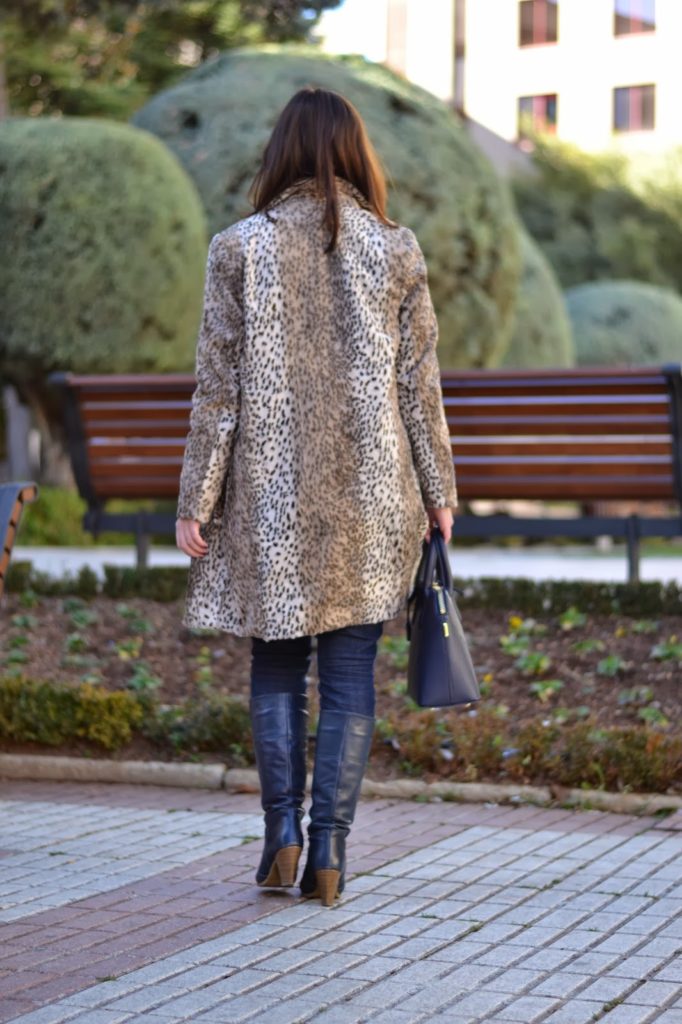 I found the fabric in my usual fabric store, Julián López. It was on sales but still a little bit pricey, but I really liked the light
background and the furry touch. It was easy to work with as the wrong side is very similar to linen but the whole house was full of hairs for the next few days… (and I have a sewingroom so imagine!).
I chose a bright blue lining to contrast with the leopard.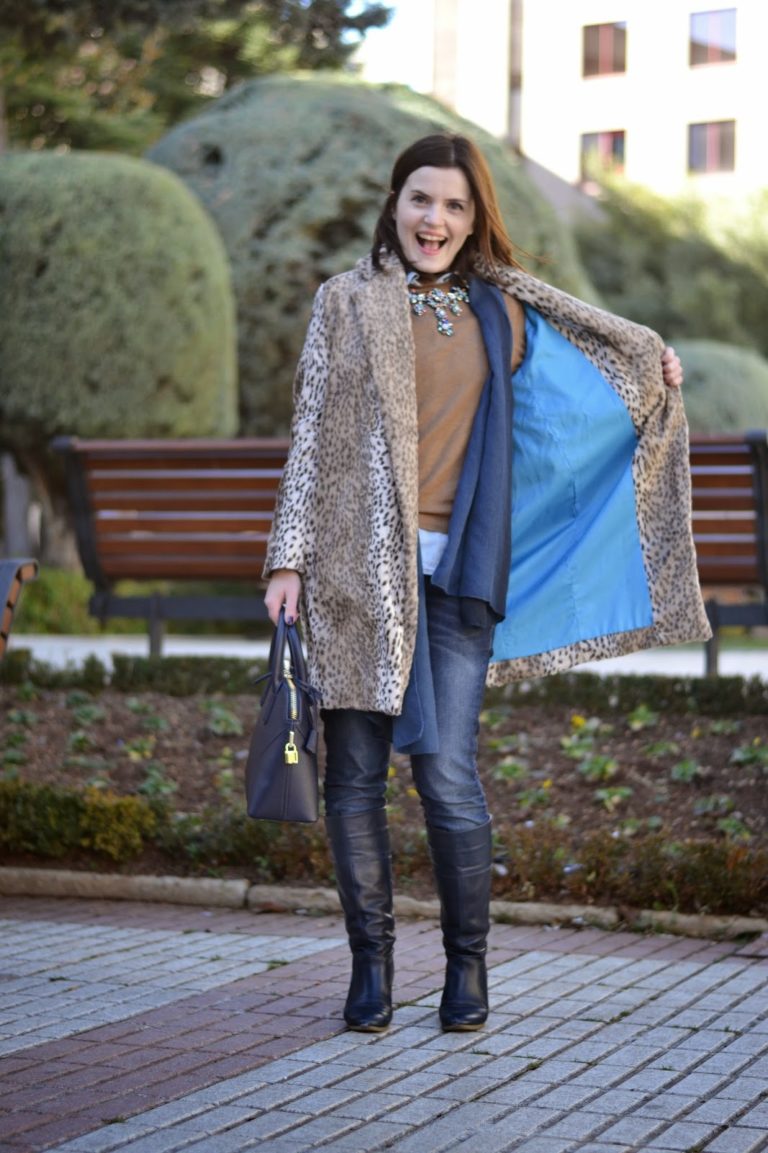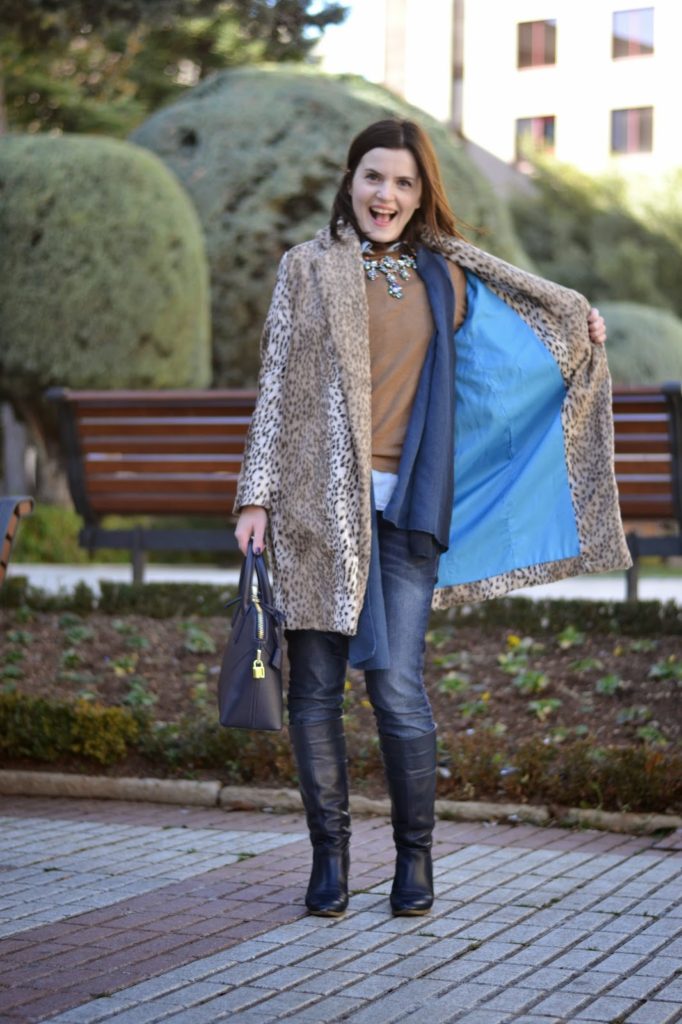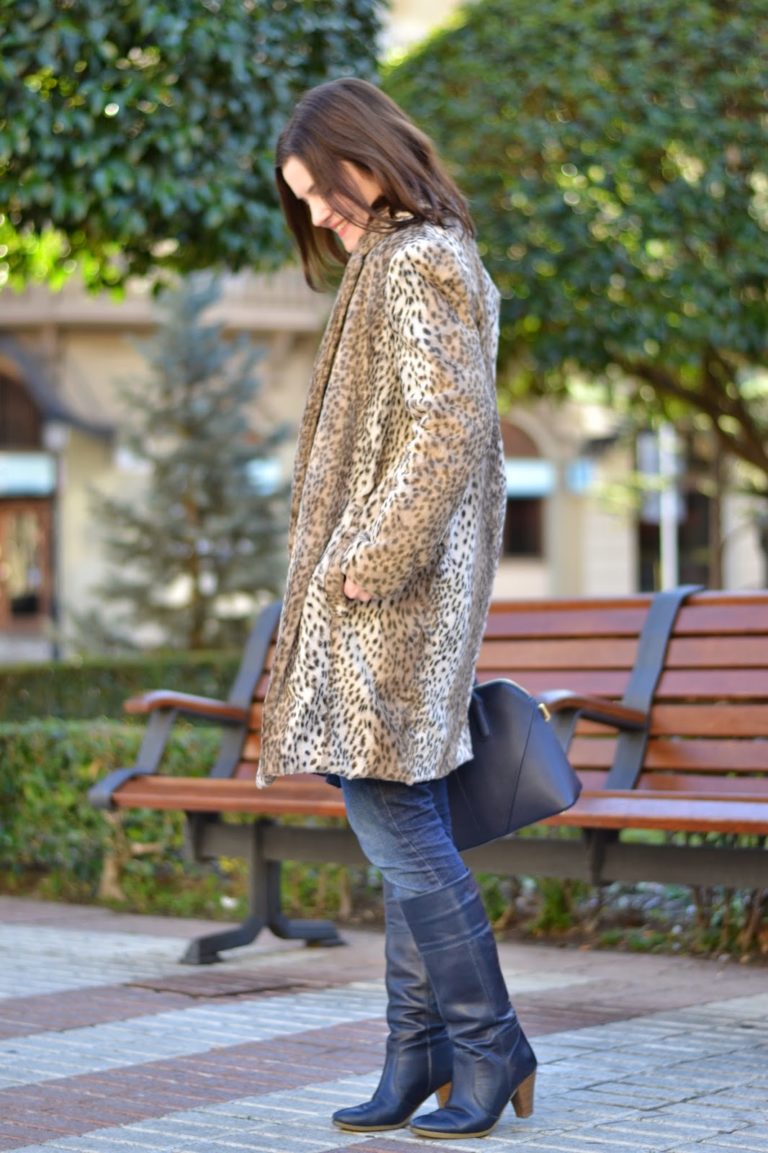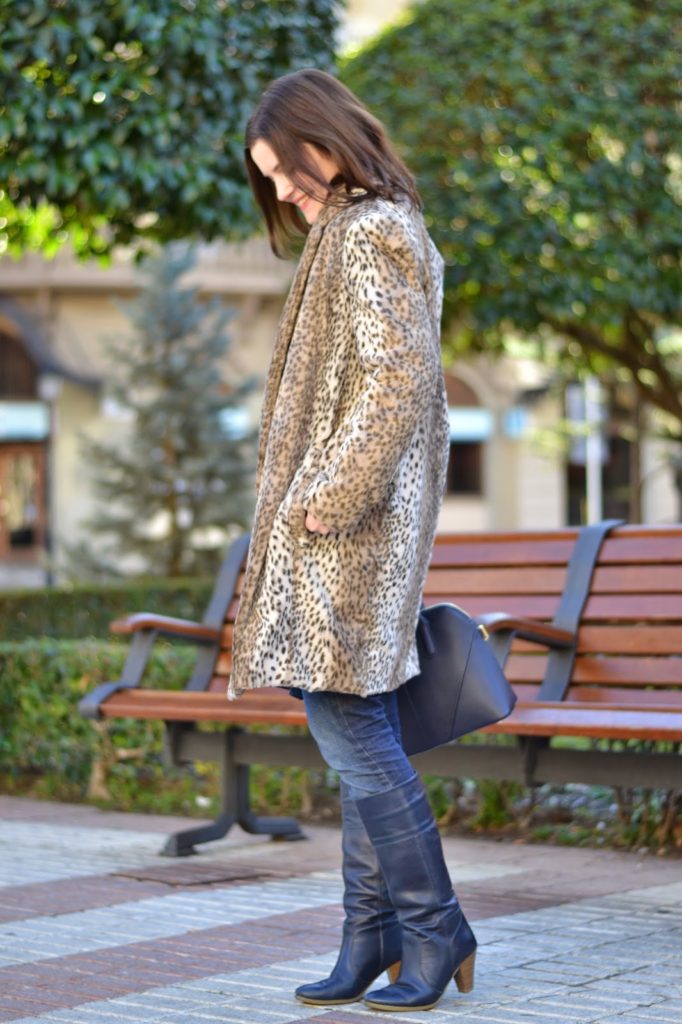 As the fabric was bold enough on its own for me, I decided to use a very classic coat pattern: Burdastyle
#101 from 08/2012
.
It's a good pattern: I just enlarged the collar and shortened the coat. I didn't make any buttonholes for the moment as I wasn't sure which one to use, but I might keep it buttonless as I like better open.
I've already worn it quite a lot as the weather is perfect for a light coat.
It adds interest to an otherwise simple and casual look like this one.