This coat has been on the making for at least 3 years, so it's about time I release the pattern! Come meet the ALMIRALL coat pattern!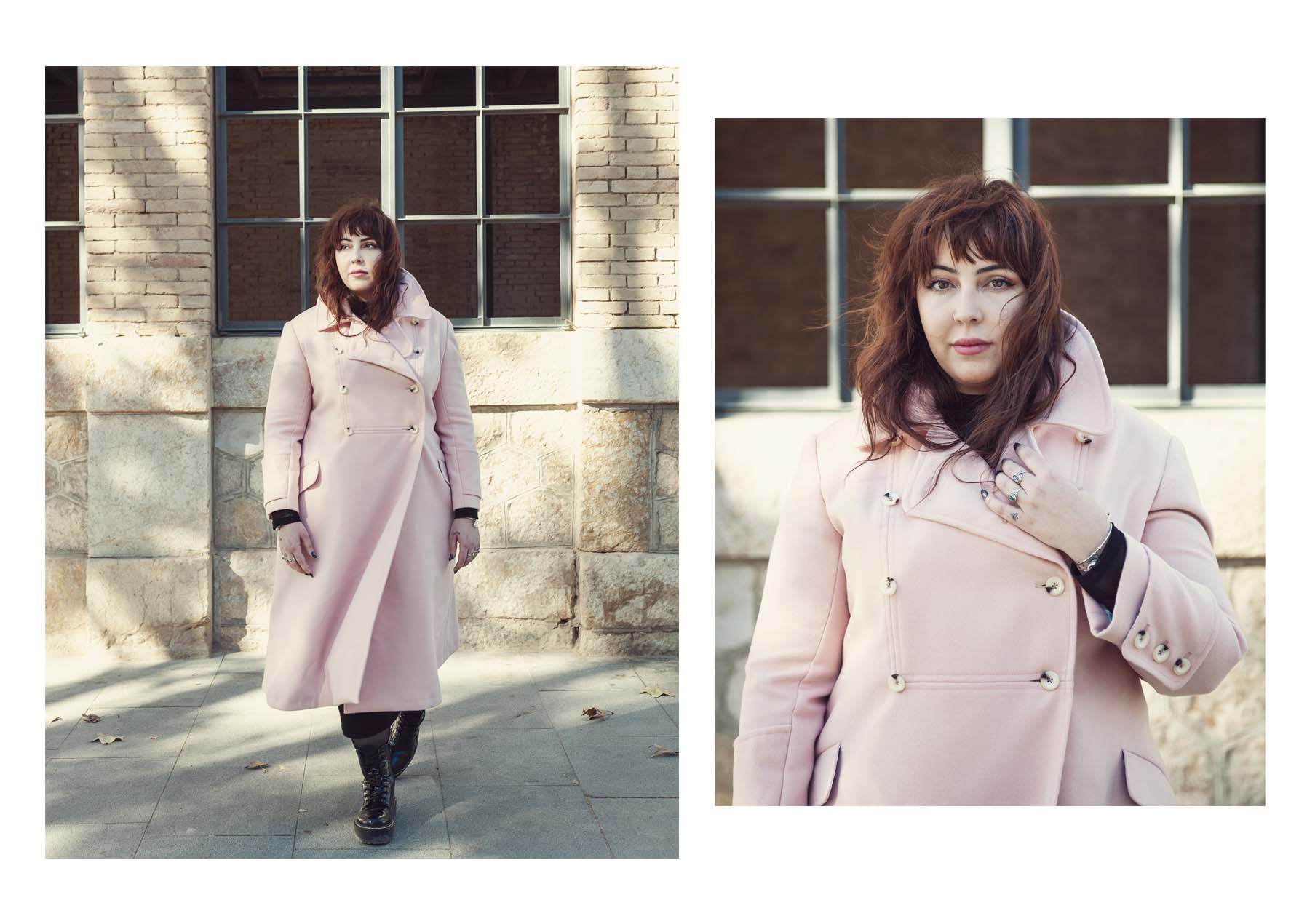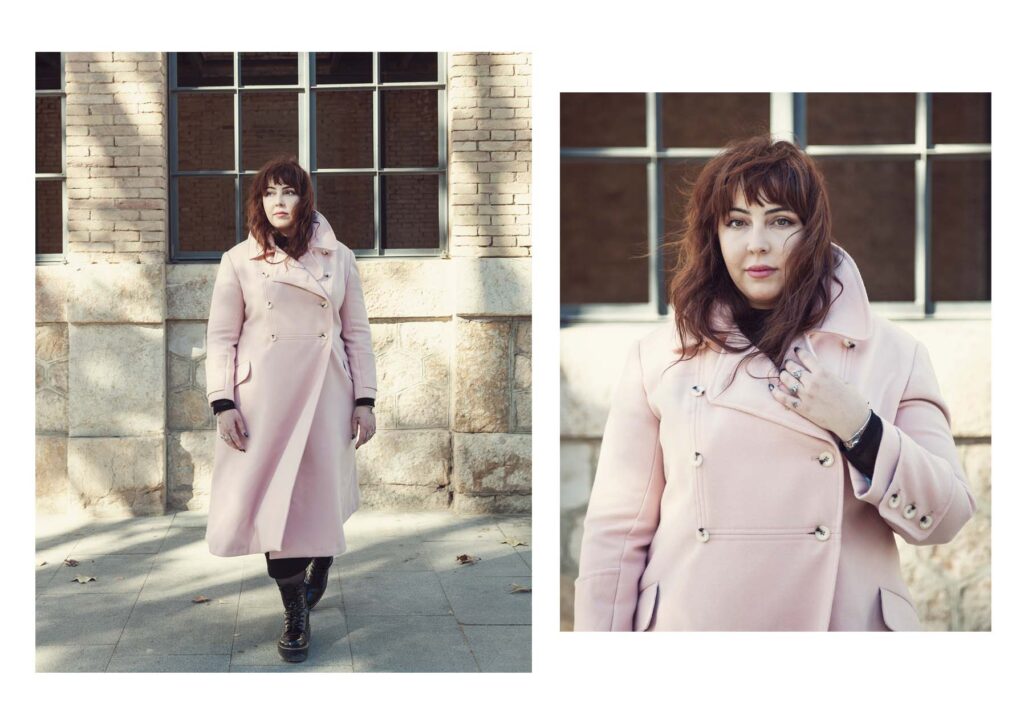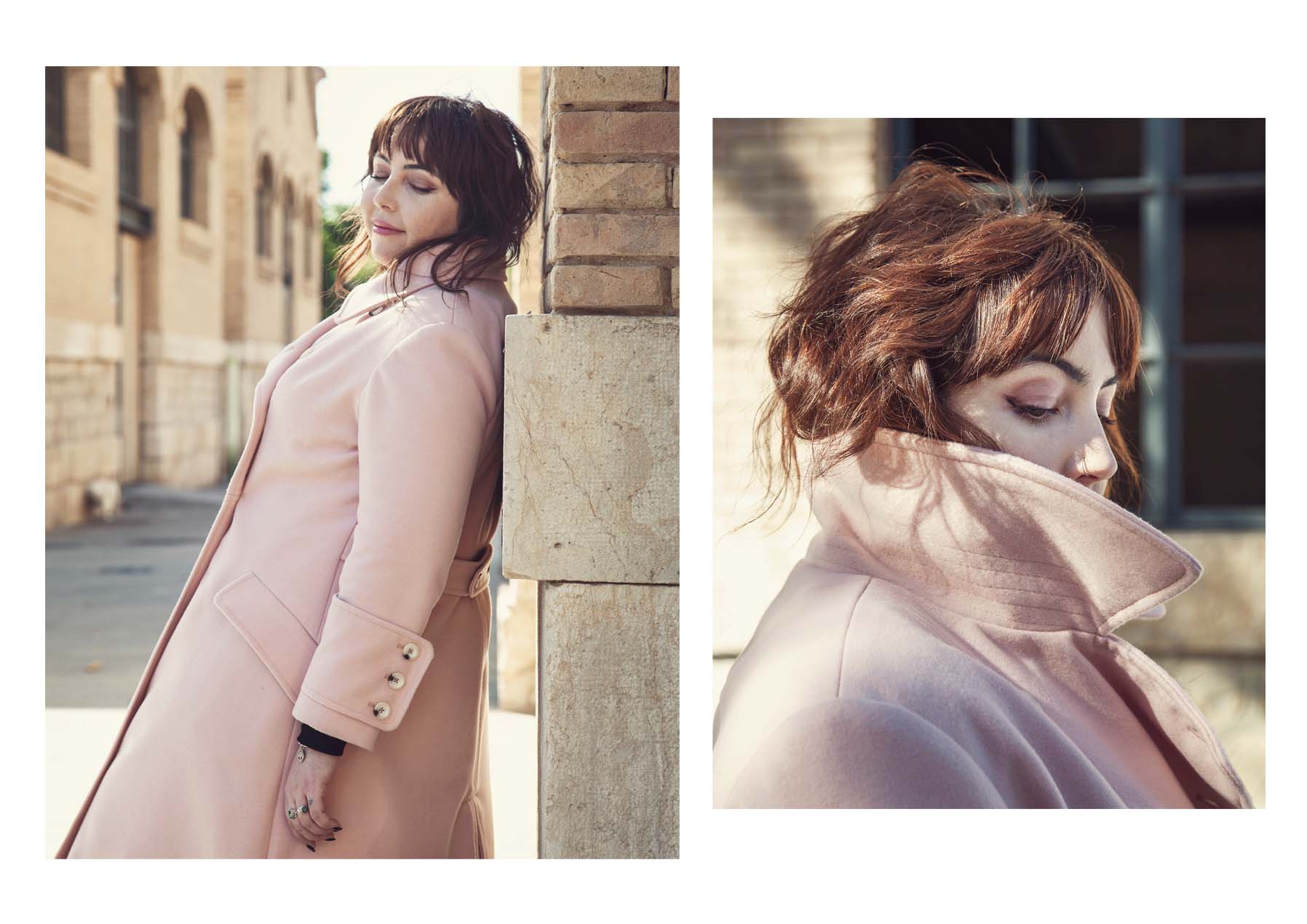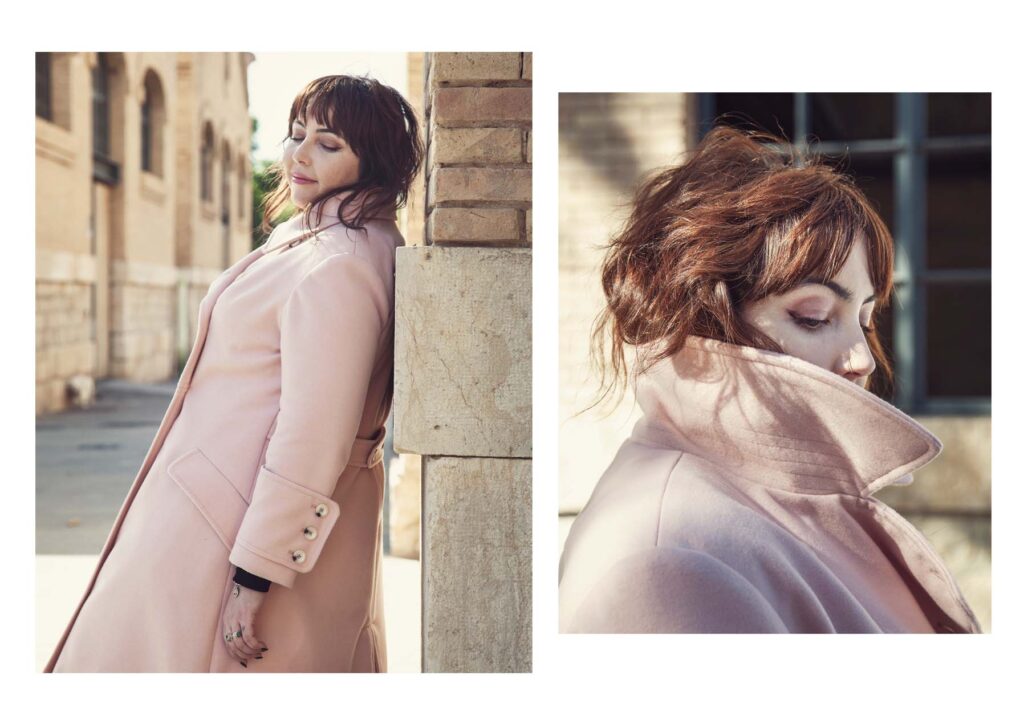 Almirall is a long coat, semi-fitted, with a very classic and elegant look. It features a double breasted front that can be worn with the lapel folded down or fully buttoned up to fight the cold weather. The military influence is quite obvious: double rows of buttons, sharp tailoring, lots of topstitching, strong details, this a coat that stands out. However, it's also very wearable on a daily basis made in a neutral colour. The long two piece sleeves end with a buttoned cuff and the back shows two nice details, a buttoned half belt and a buttoned vent.
When I first designed the Almirall coat, the pockets were supposed to be patch pockets with flaps and that's it. But after speaking with a tester/friend, she insisted on a welt pocket option and I obliged.
For fabric, you can guess: wool coating is the best! From medium to heavy weight woolen, the importance is that it has enough body to keep the sharp shape of the Almirall pattern. It could also be tweed, boiled wool or even a nice weight wool gabardine (some testers made it in denim and gabardine in a trenchcoat style and it looks great as well). You also need some lining (acetate or flannel for extra warmth) and interfacing.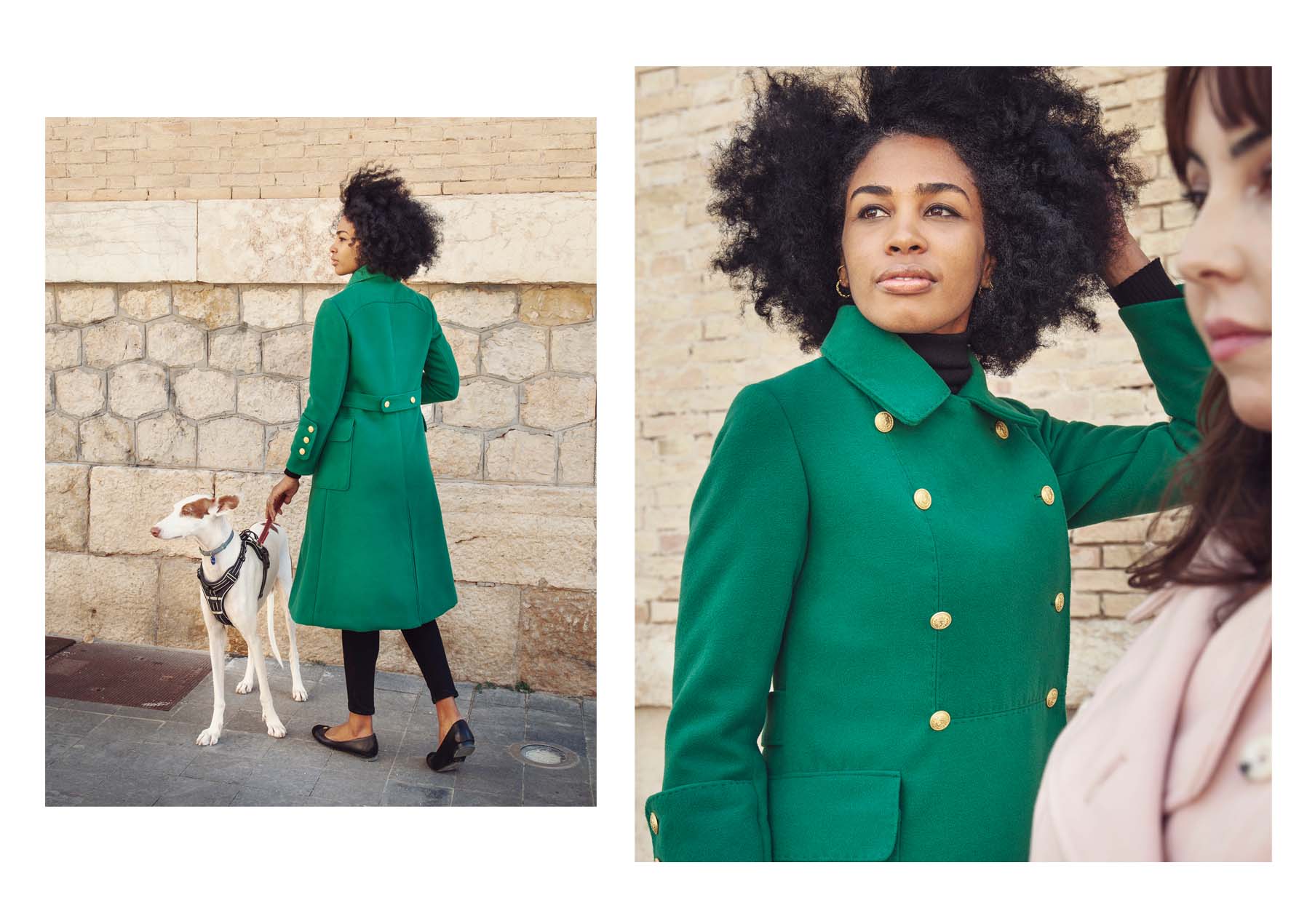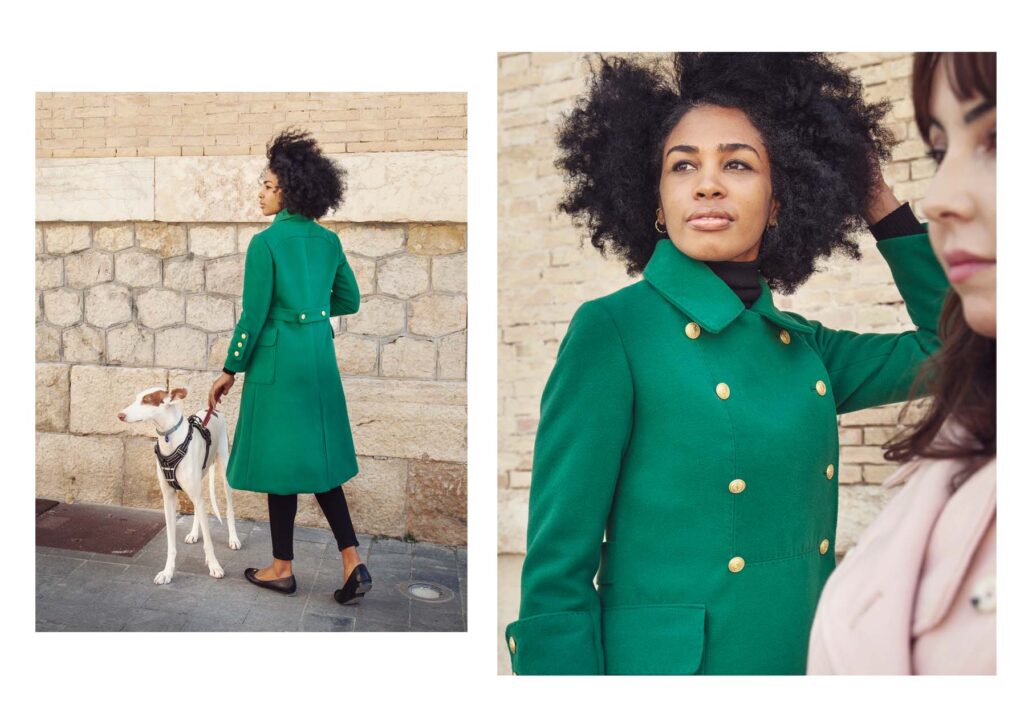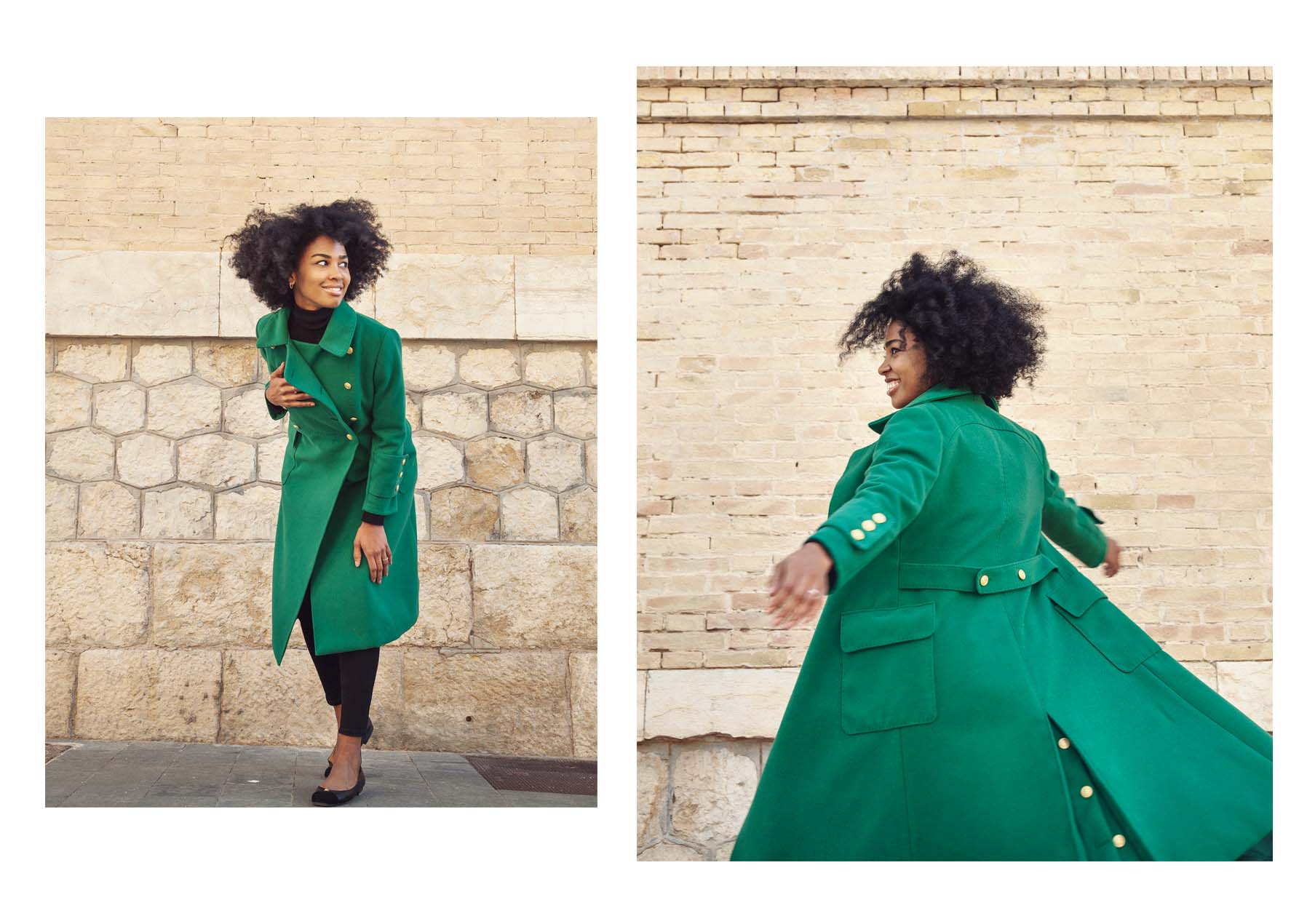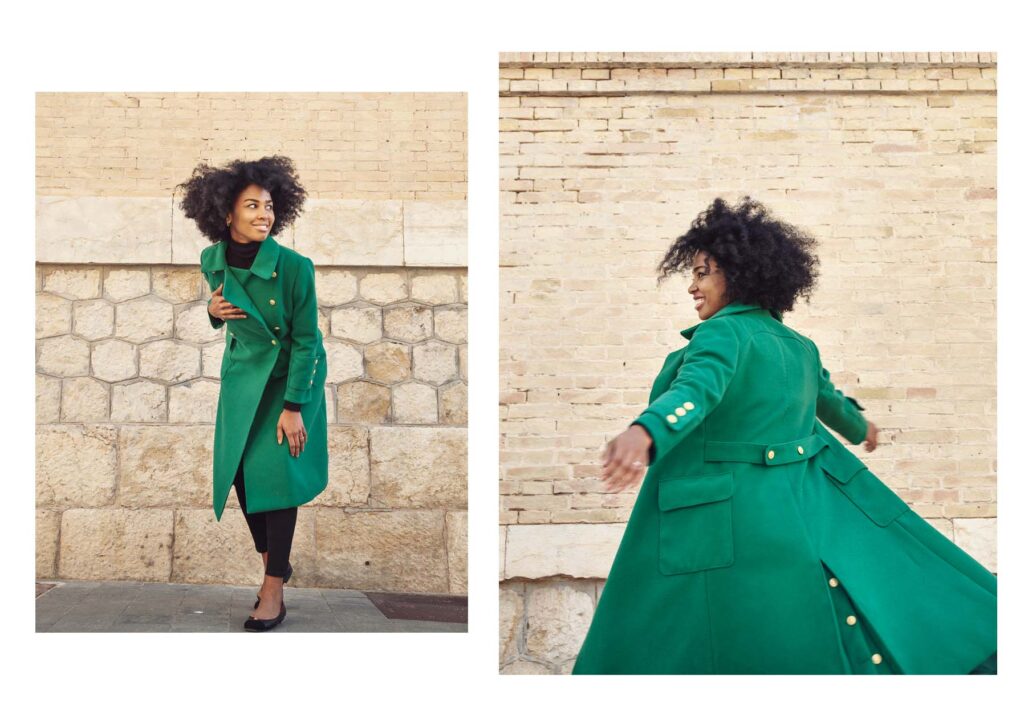 The Almirall coat is an advanced level pattern (there are 27 different pieces – some of them in double) and it will be a long project, not something you can whip in an afternoon. But in my opinion, it's so rewarding later to wear a coat you took extra time and patience to make, as you might wear it everyday during winter. But if you are an adventurous intermediate, you won't have any problem sewing this coat. You can use the patch pockets instead of the welt ones, remove some details (topstitching, cuffs, the back vent…) and still have a great coat at the end.
The PDF file includes the instructions in English, French and Spanish as well as a A4/print-at-home file, a A0/copyshop file and a projector file, all with size layers (and stitching line/no seam allowances layers). Sizes available from 34 to 52.
Credits:
Photos: Rosa Campos
Models: María wears a size 48 and is 1,65 m. Laura is wearing size 38 and is 1,78 m.