I made this skirt about a month ago, before Christmas. It was my "pencil skirts month", I was obsessed with them and wanted one in every colour. At the end, I made only 2: this one and one in
burgundy
(my other obsession this winter).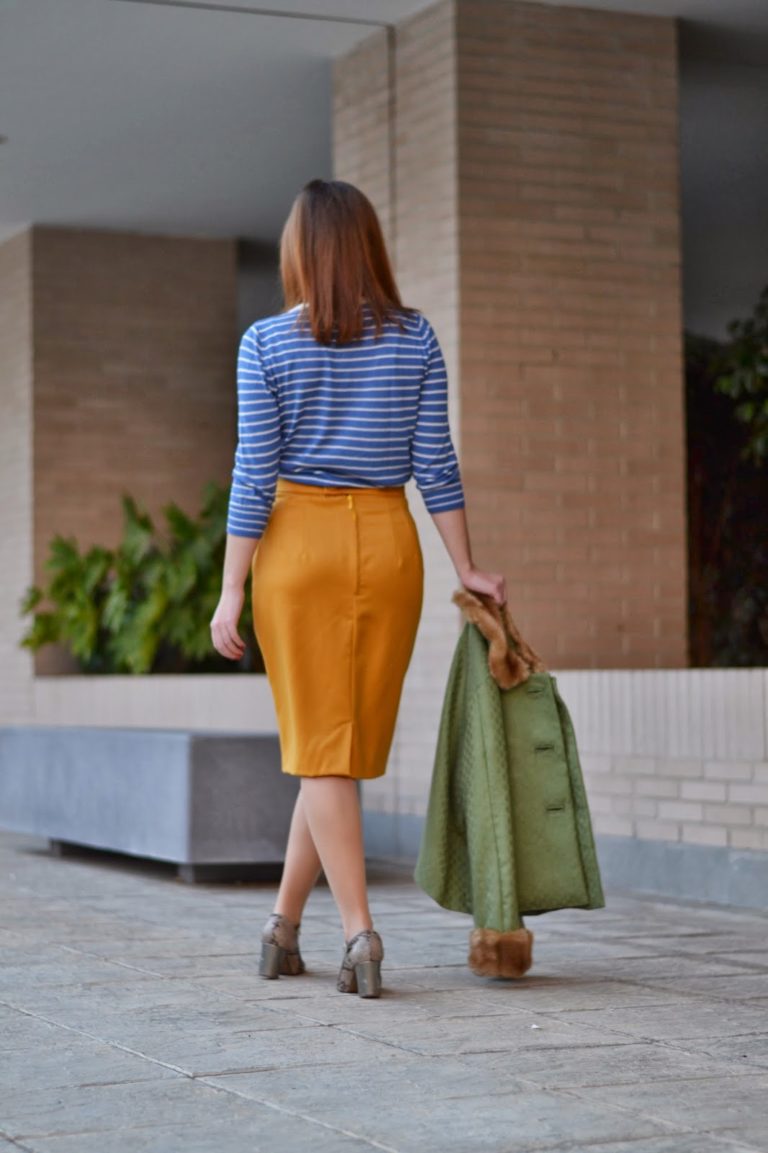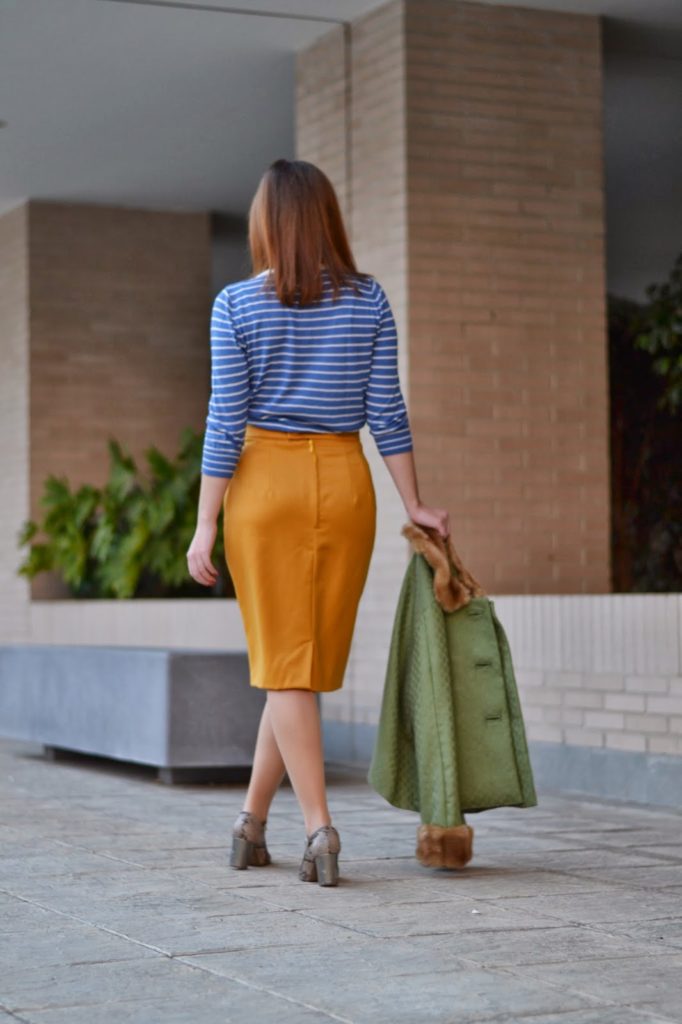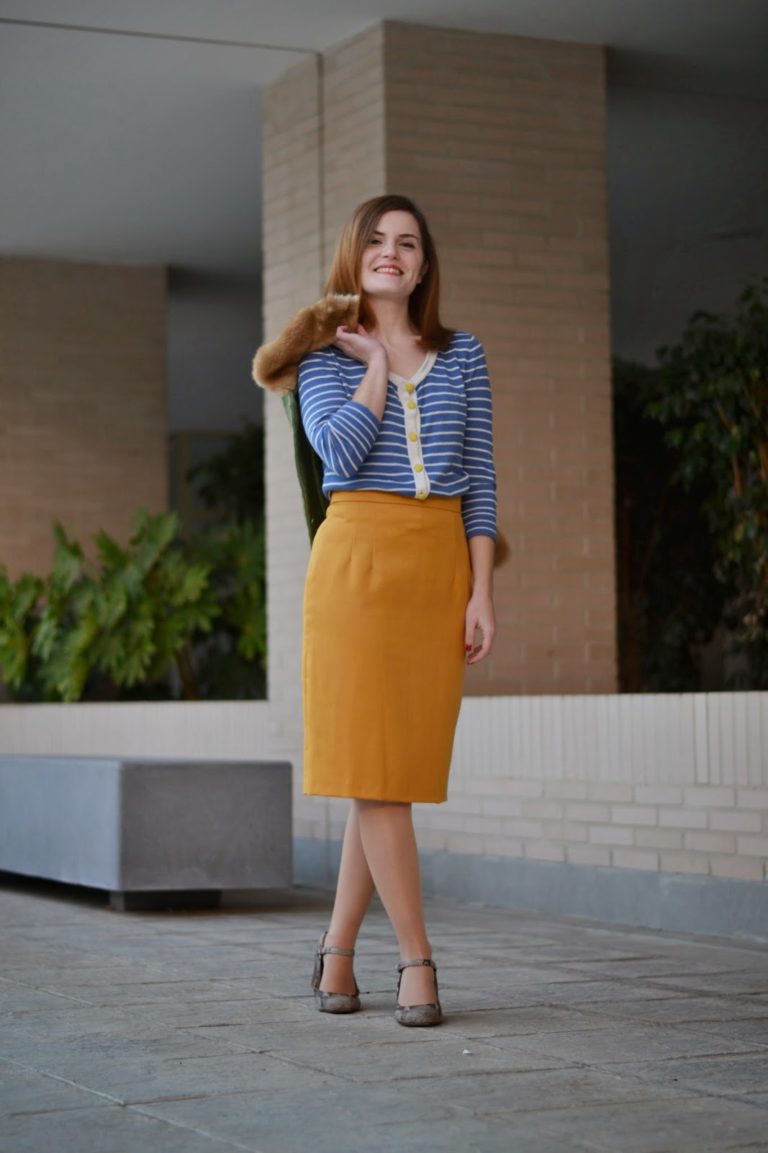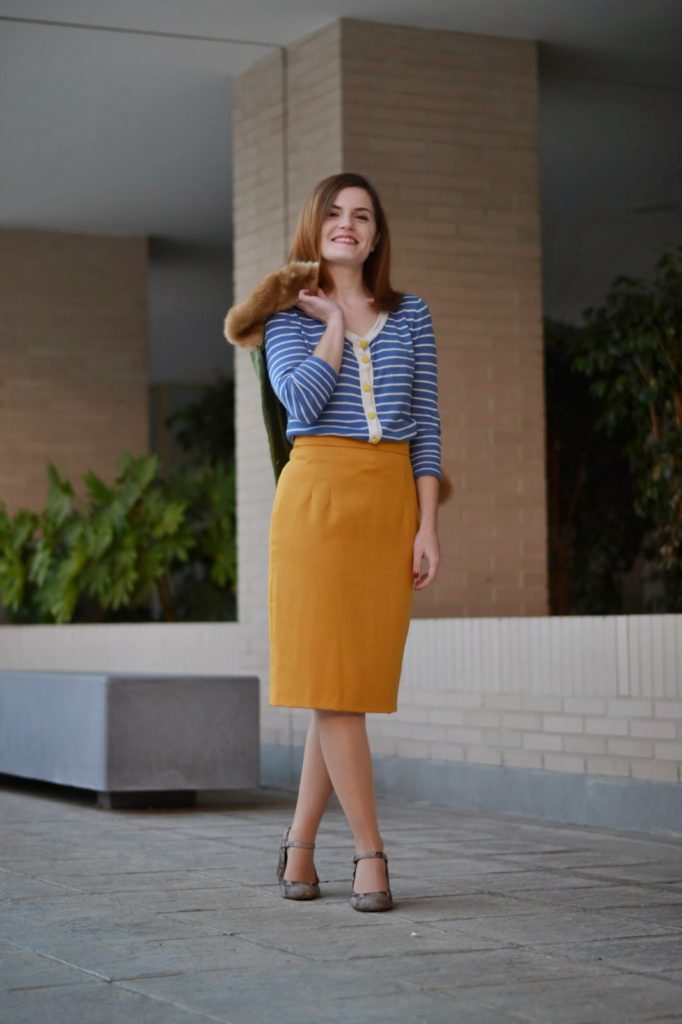 I used the same pattern, a self-drafted one. It's a typical pencil skirt but I like the double darts, they shape nicely the curves of the body. The only problem is that the dart end is showing because of the fabric. It's a light wool crepe which shows every stitch. No handstitching for them, I had to bag the lining. Speaking of lining: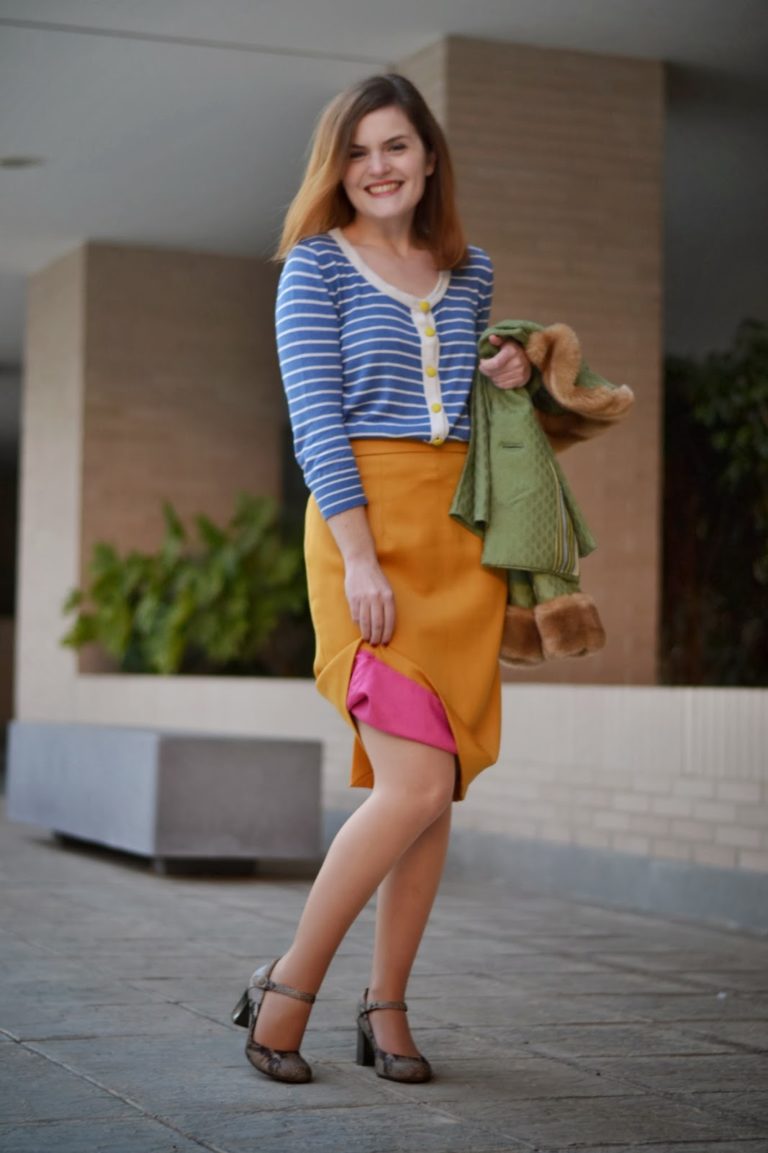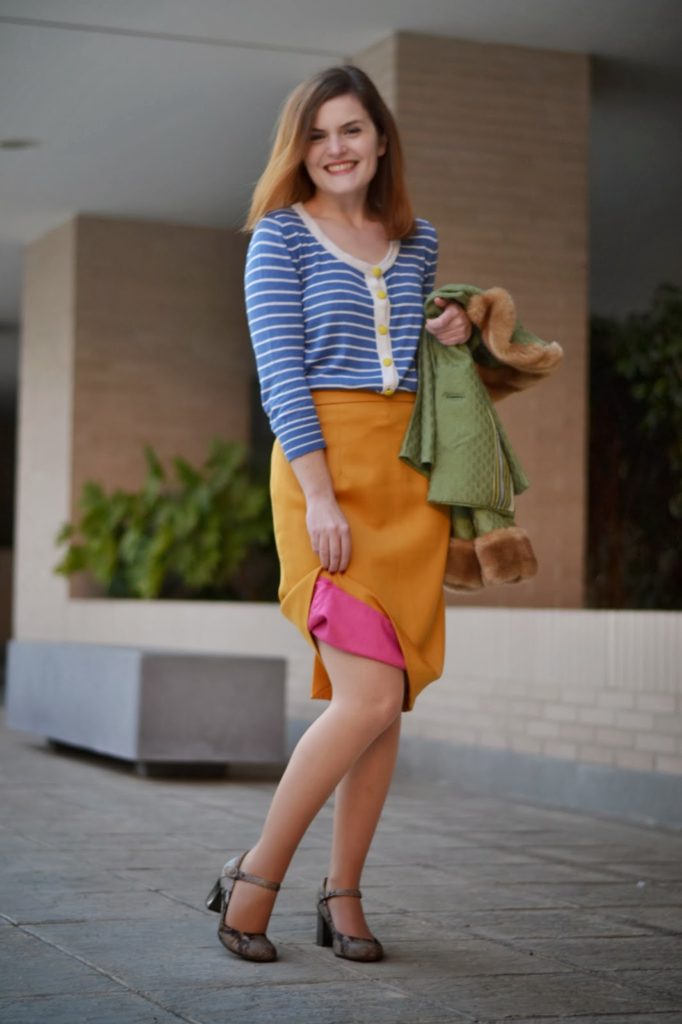 Isn't it cool? I love the contrast between the hot pink and the mustard/gold wool crepe.