For the last couple of years, every summer has been filled with weddings and it can become quite difficult not to repeat outfits when you don't want to buy (or in my case, make!) a new dress for every occasion. But at the same time, I love weddings and the opportunity to dress up and wear something with a little bit of extra glamour for one night.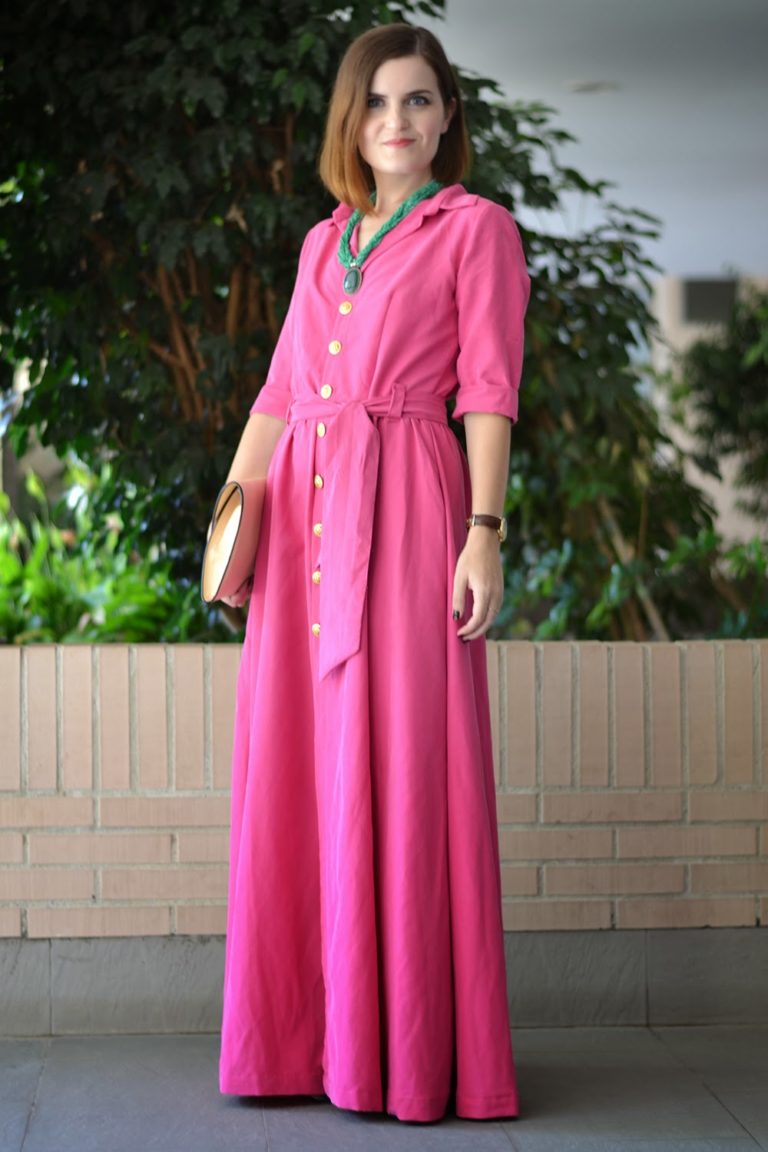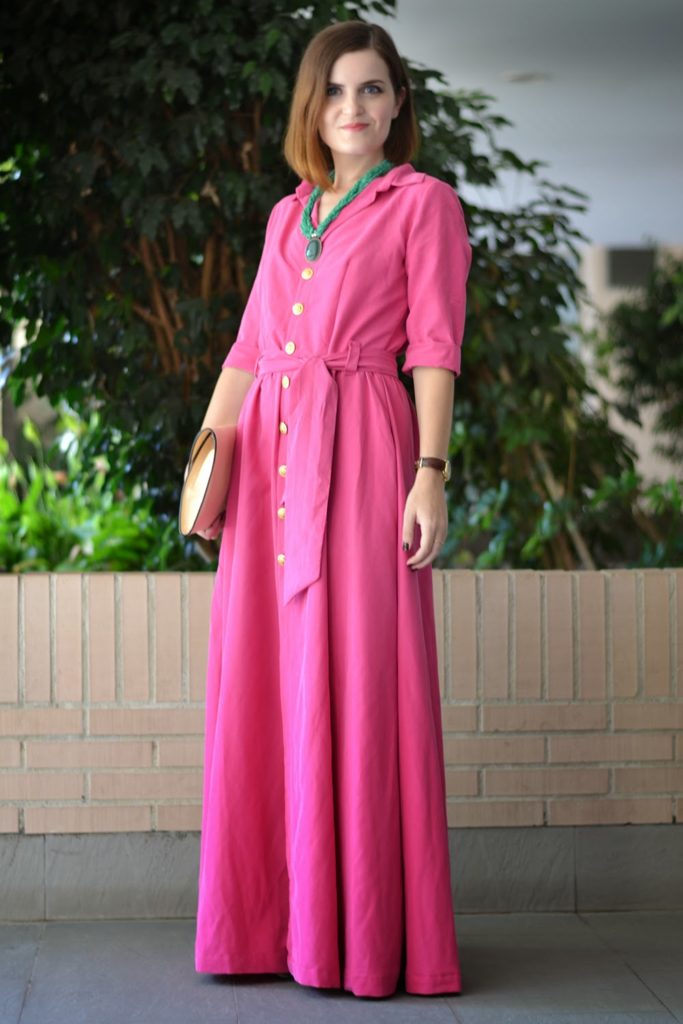 So this is what I wore at 2 weddings this summer, one in France and one here in Valencia last week-end. I took this picture just before leaving for the reception and I'm so embarrased at the horribly wrinkled skirt (the fabric doesn't press well to my defence).
On a side note, I wore my multicolor Alameda to 1 wedding and a dark blue jumpsuit to 2 weddings. And I still have 1 to go in November so if you have any idea…feel free because I'm quite at a loss as to what to make! Yes 6 weddings just this year!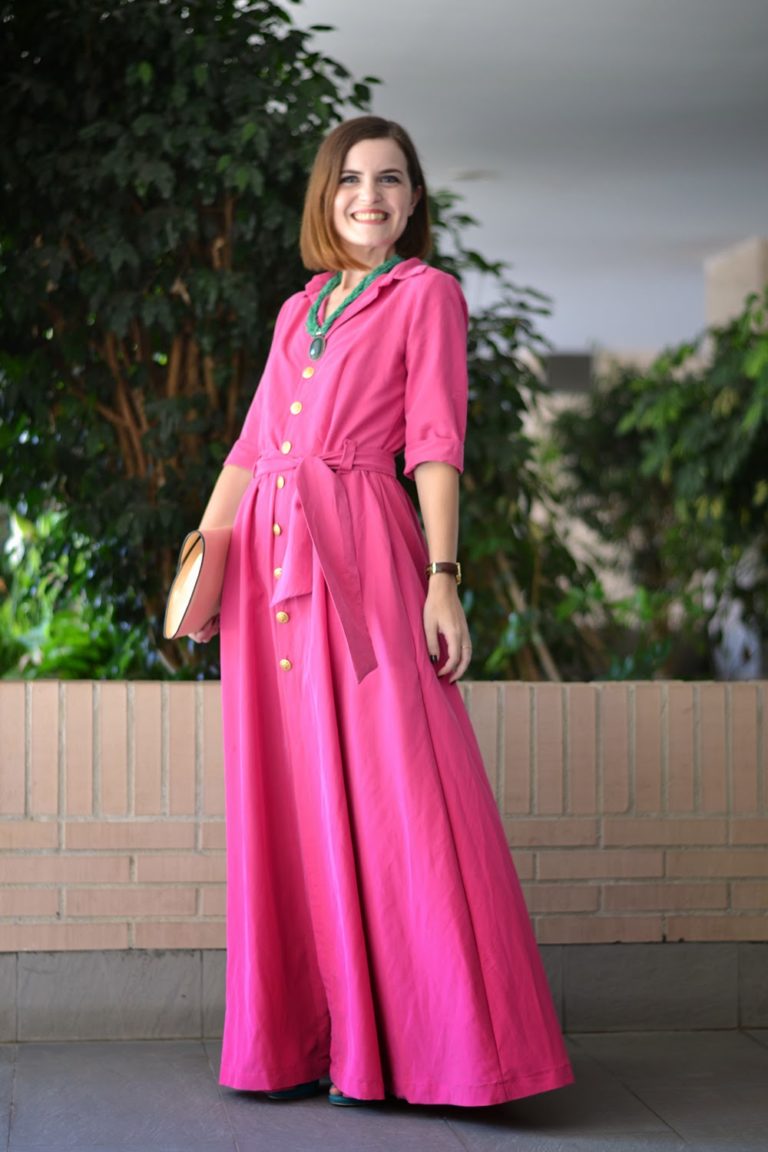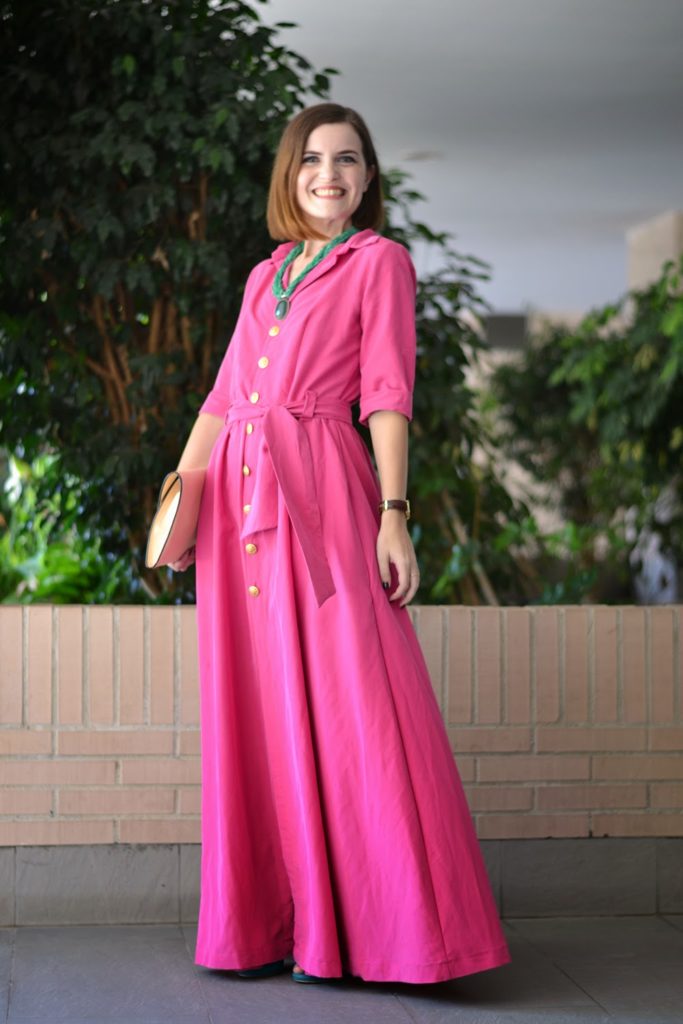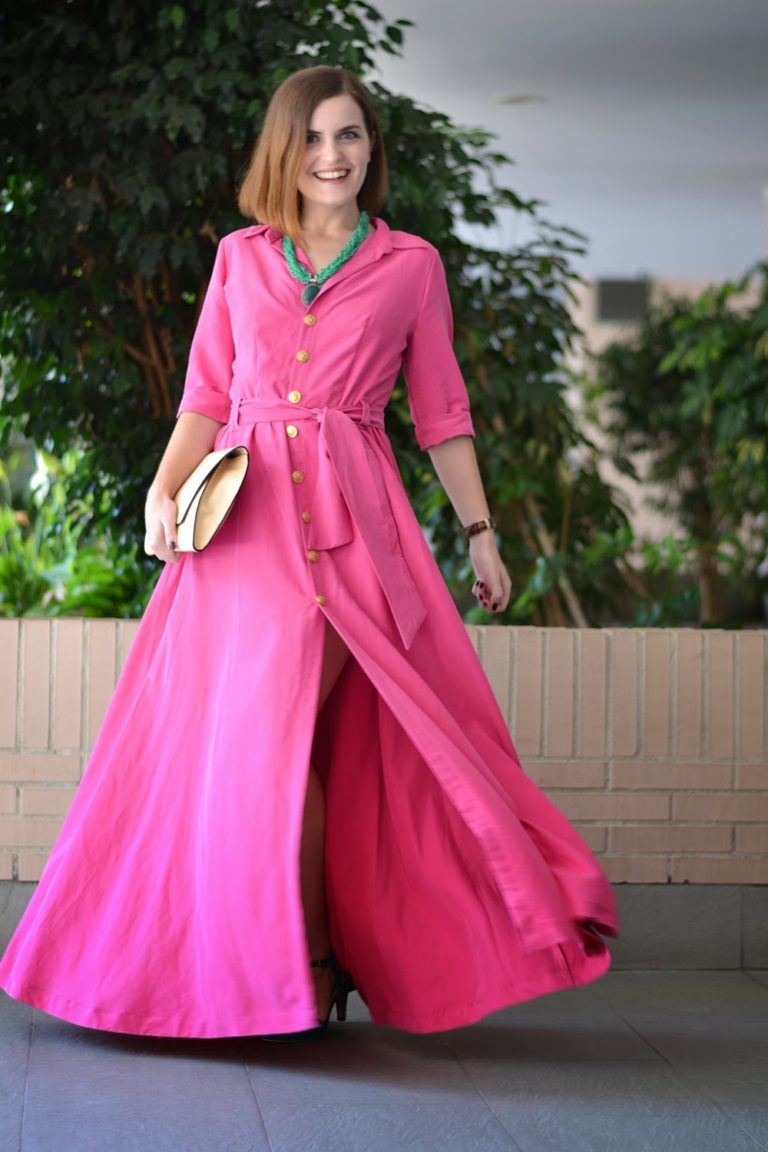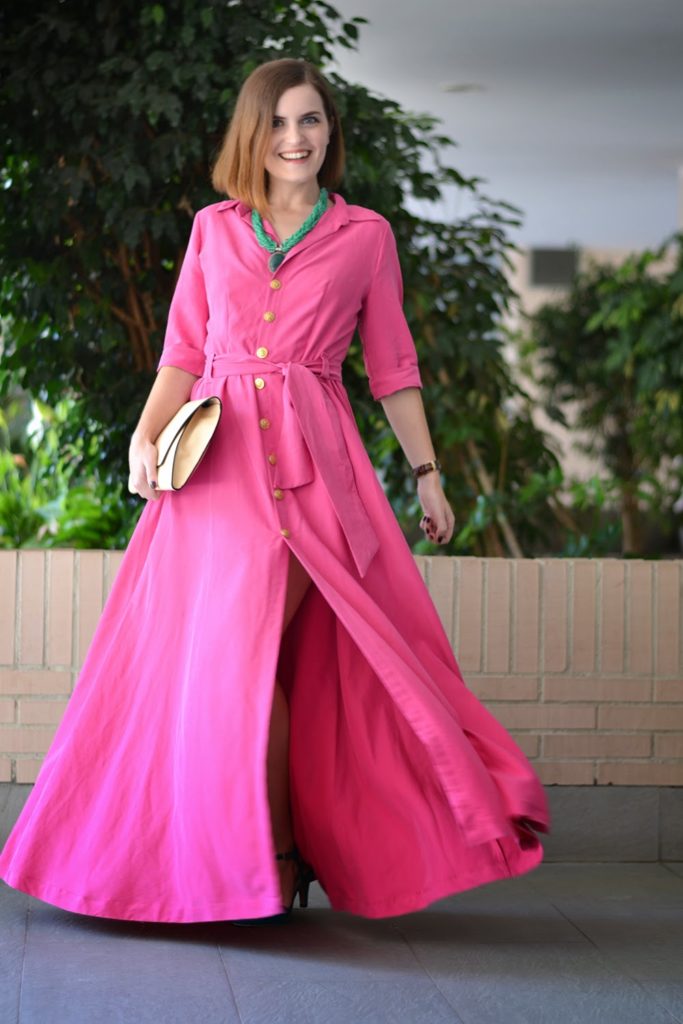 I used my Cami dress pattern for the bodice and sleeves. I made the 3/4 sleeves without the cuffs and just rolled the ends. As you can see, I just stitched 3 buttons on the bodice as I wanted the neckline to stay open quite low. I didn't make any other changes to the original pattern.
For the skirt, I drafted a long half-circle skirt with a little bit of gathers at the waist. It took a lot of fabric but the way it flows and moves when I walk is absolutely perfect. And of course I added the pockets from the Camí dress, so practical!
The back is cut on the fold while the front is in two pieces, that way I extended the button placket til mid-thigh. I have to say I had some "Angelina Jolie's leg" moments 😉
I also made a sash/belt folding the fabric in two. I debated about a contrasting leather belt but at the end, I liked the look of the fabric one better: I think it elongated my petite frame.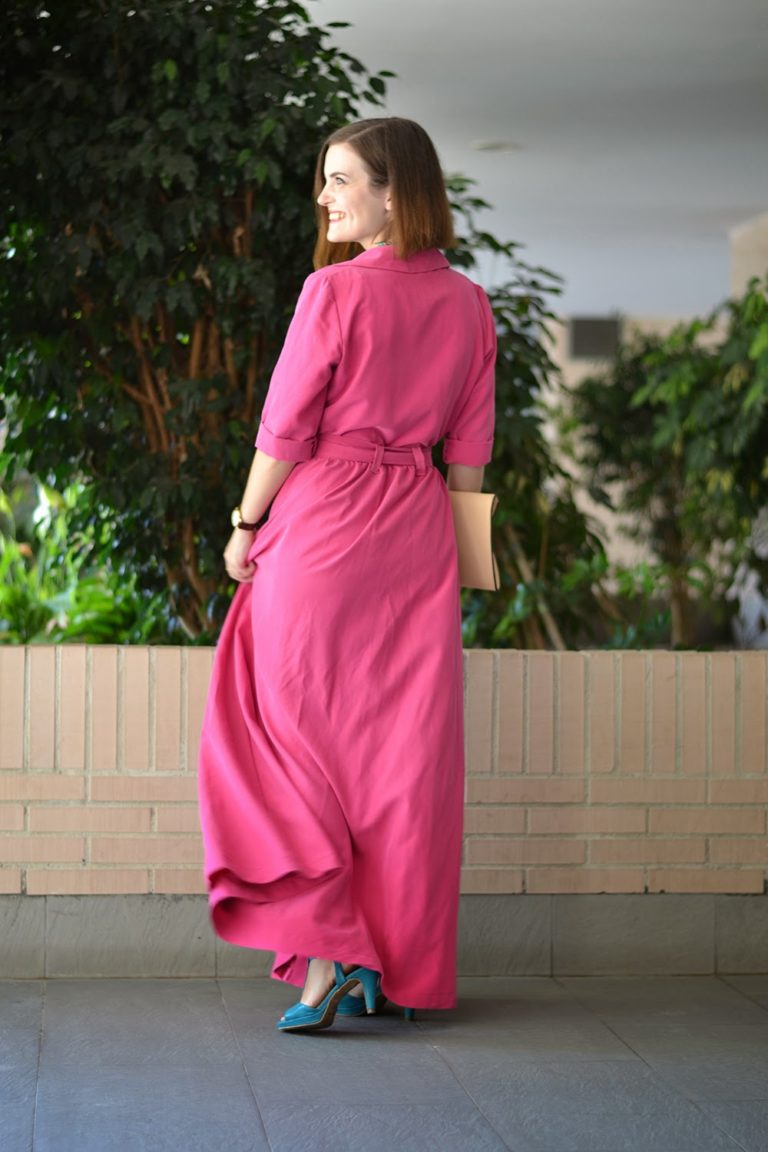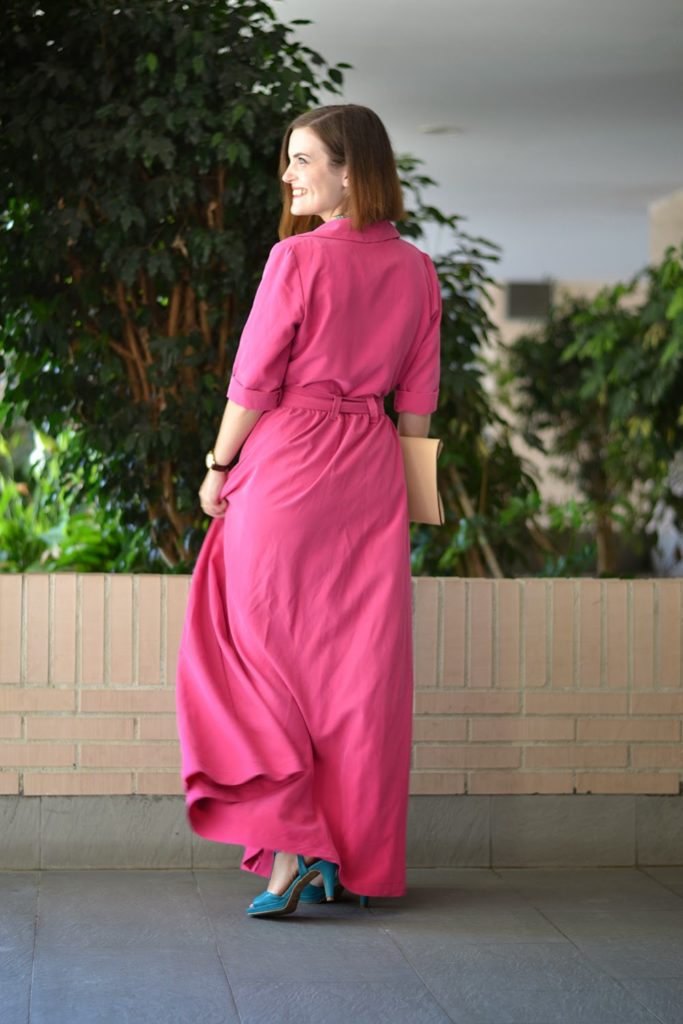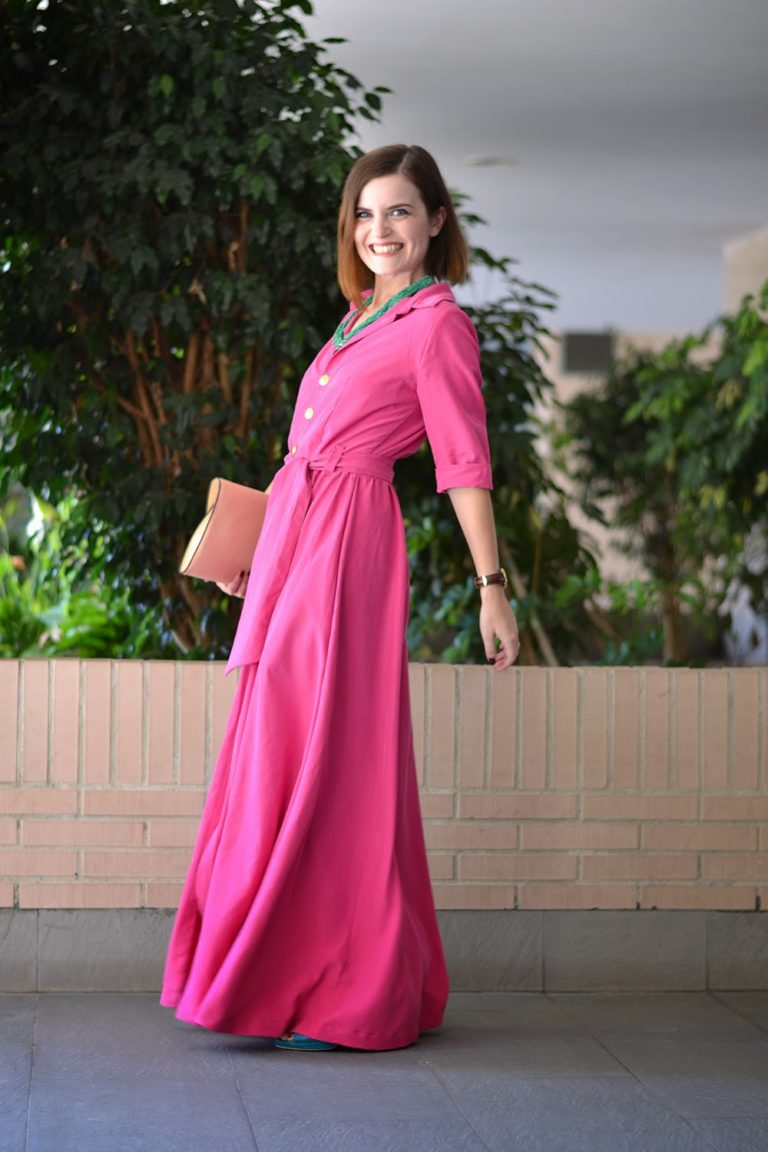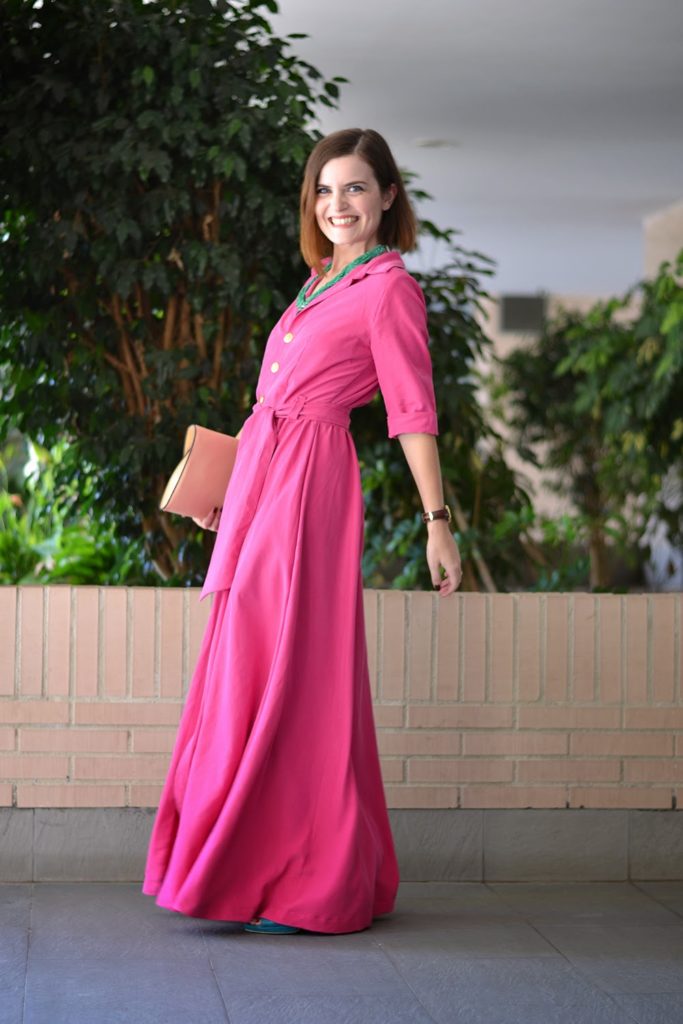 I had a very specific shade of pink in mind for this dress: I call it "capote" pink. "Capote" in spanish is the name of the bullfighting cape, it's a bright fuscia colour usually with yellow lining. I didn't go with the yellow lining but I found this twill with peach skin finish in the right shade on sales. The price was really low (I also suspect that it's because it was a blend) so I grabbed 4m.
I hope you like this variation and that you'll try it! It's very easy (you only need a good yardage!) and it makes a dress easy to wear and with impact!
Have a great week! I'll be in Vicenza for the Abilmente Fair, come say hello if you're there!