Today, I want to show you a new variation for the
Quart coat pattern
. I don't know about you, but I like to use the same patterns multiple times. If you want to make a motocycle style jacket like this Iro number, here is the tutorial.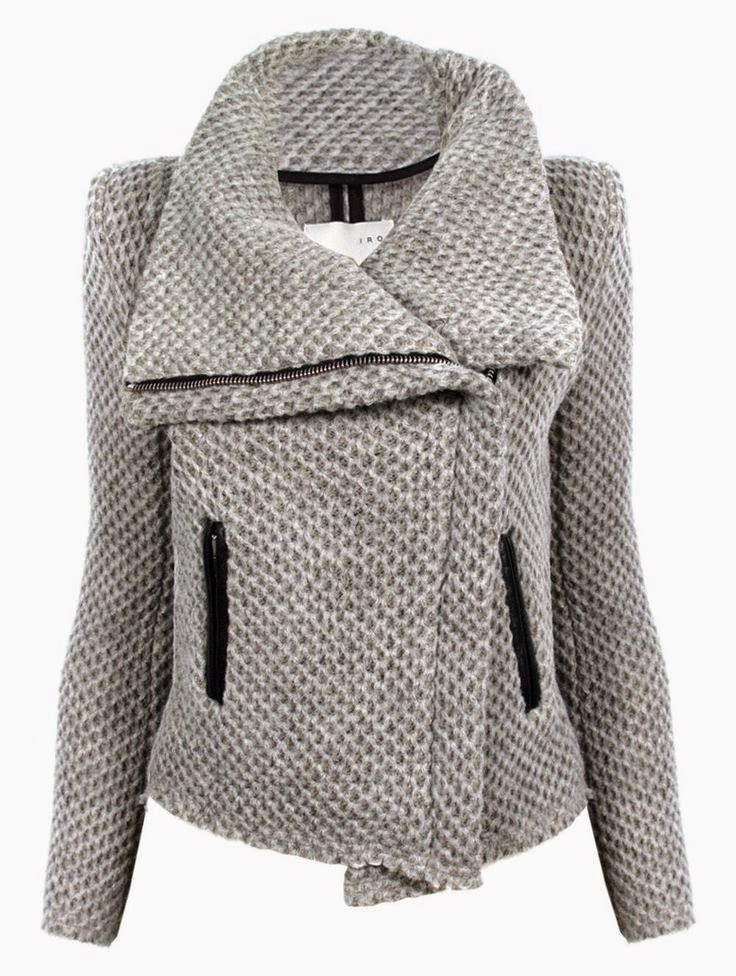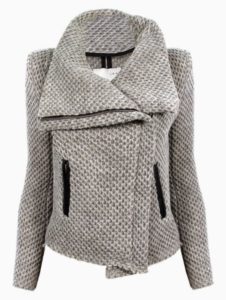 What I've been dreaming of: Kristen jacket by Iro.
You'll need a 50 cm (20″) separable metallic zipper, a ruler, a pencil and your Quart pattern pieces.Take your main pattern pieces: front, back and side. You'll need to decide the length of the jacket, for mine I drew the cutting line about 10 cm (4″) below the waistline mark, seam allowances included. Do the same for the lining and the front facing. Draw new pocket marks, approx. centered around the waistline.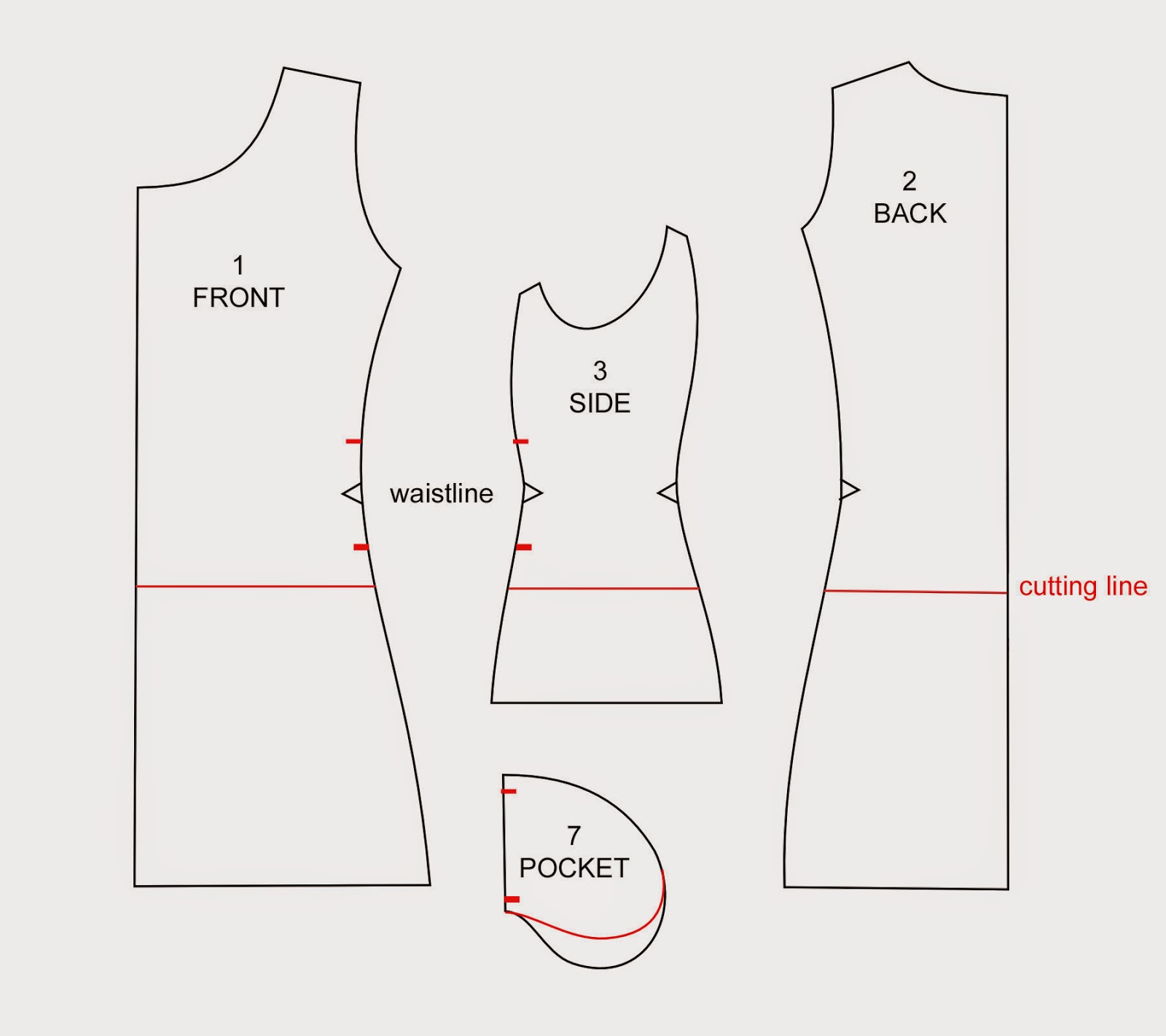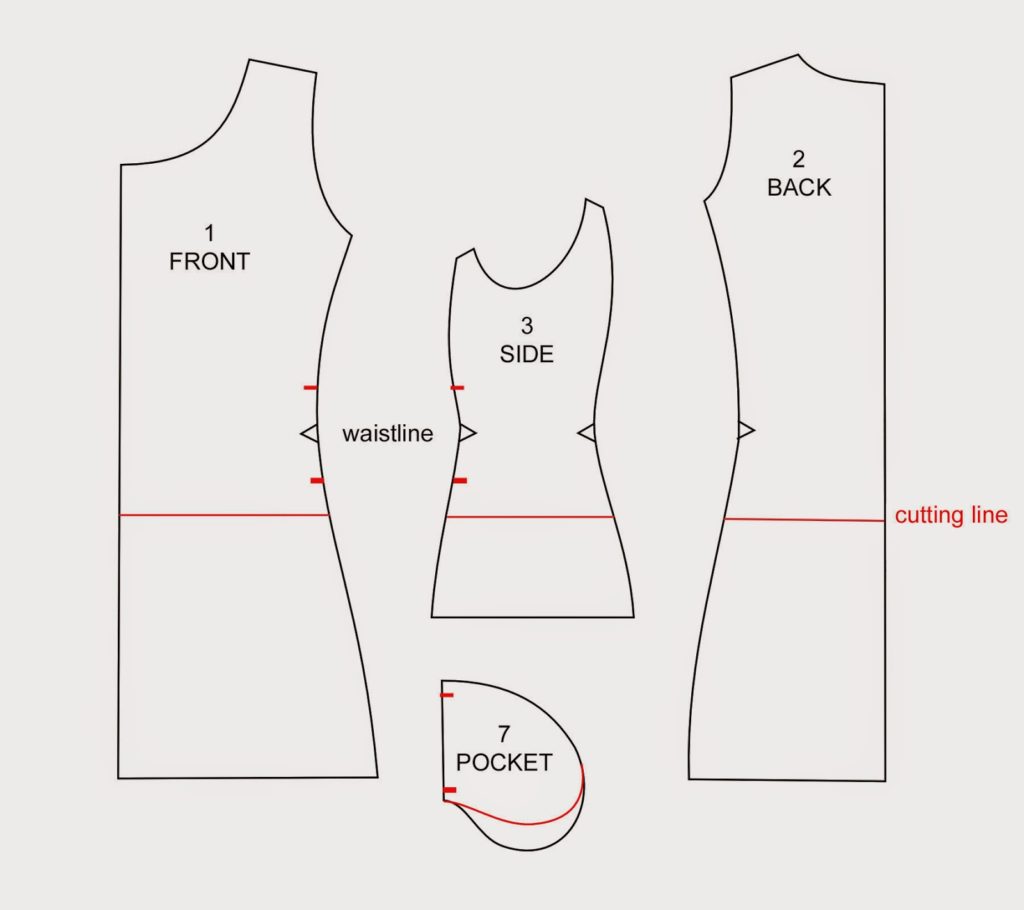 Stitch the collar to the jacket and baste one side of the zipper to the front piece and collar, with the teeth at 1,7 cm (3/4″) from the edge. Follow the instructions and at step 37, sticth the whole facing to the jacket with right sides together, enclosing the zipper in the seam.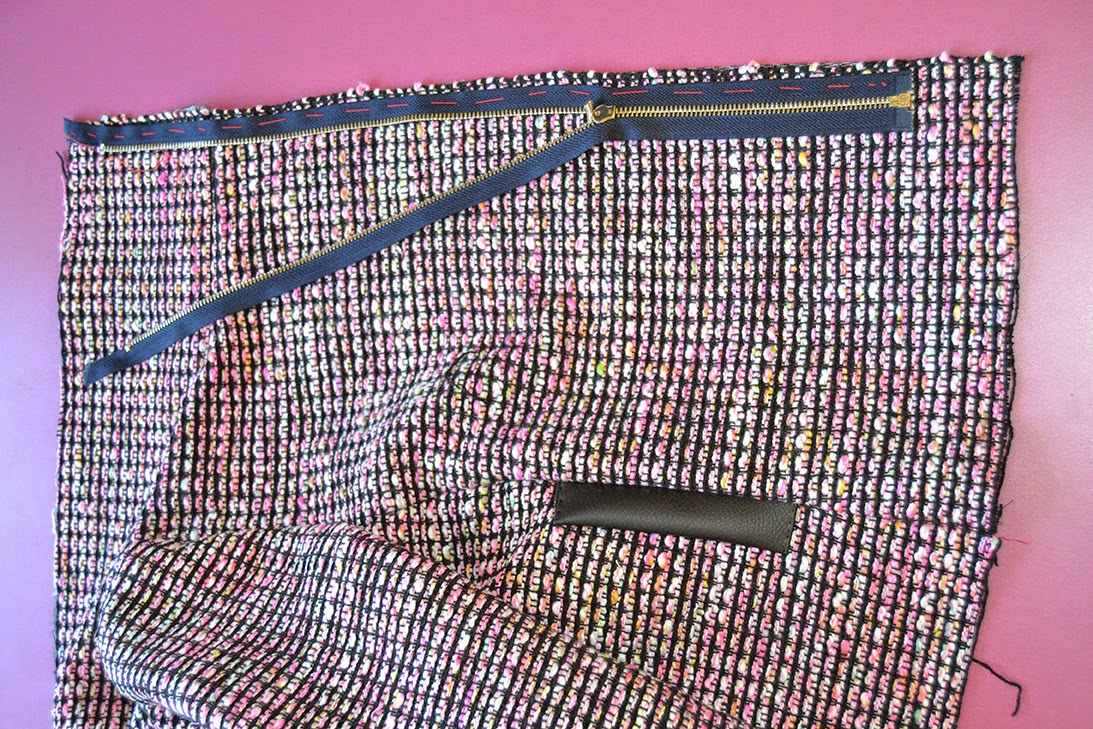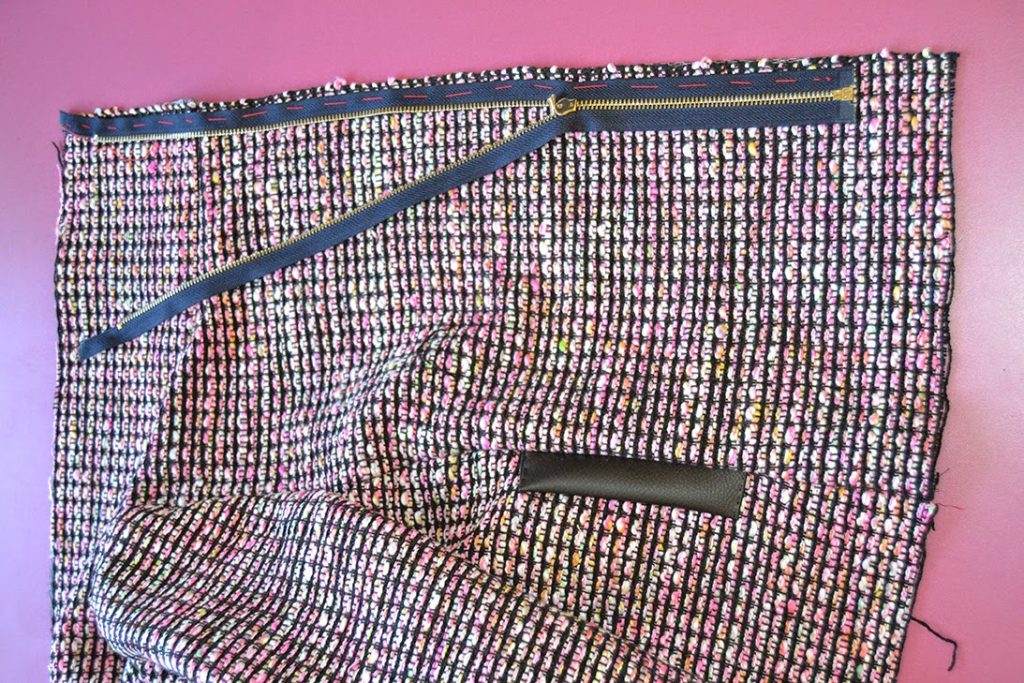 The other ziper side is simply stitch directly on the front piece and collar. In order to know where to place it, overlap the front pieces matching the grainline and mark where the zipper should meet (in red in the illustration). Baste the zipper to the front and collar and stitch with a zipper foot.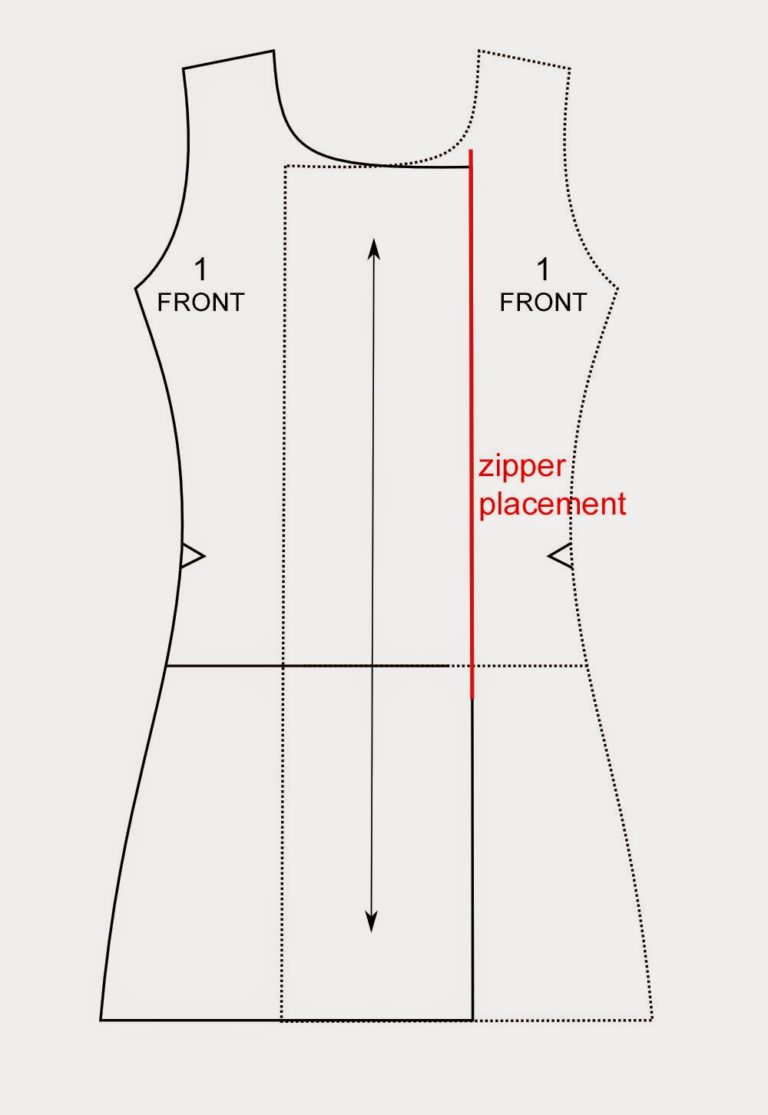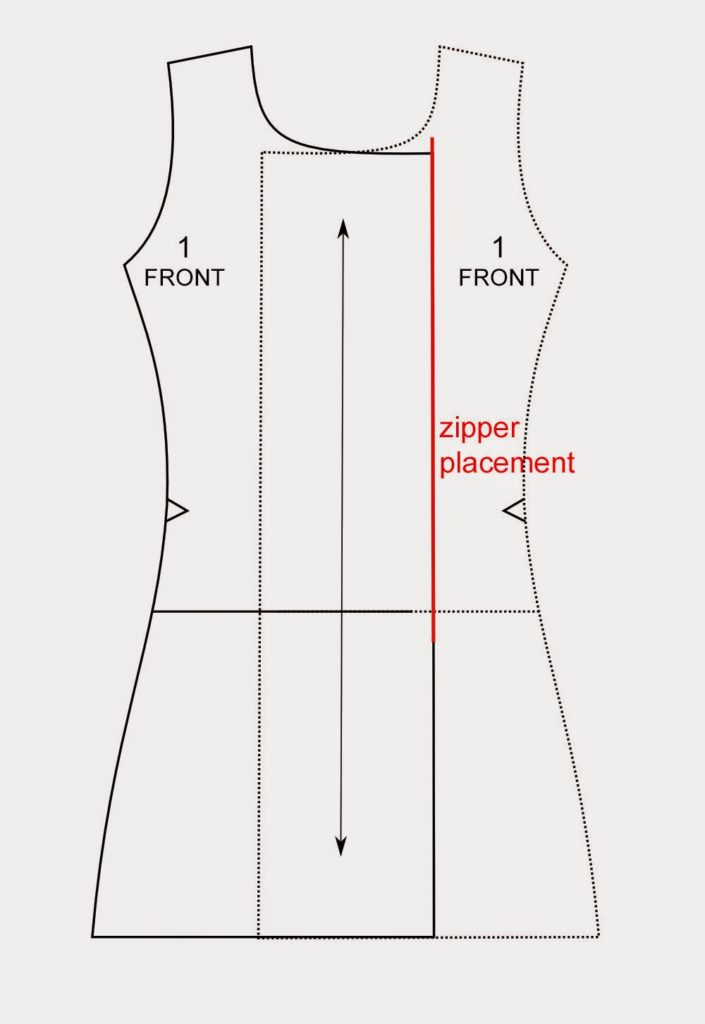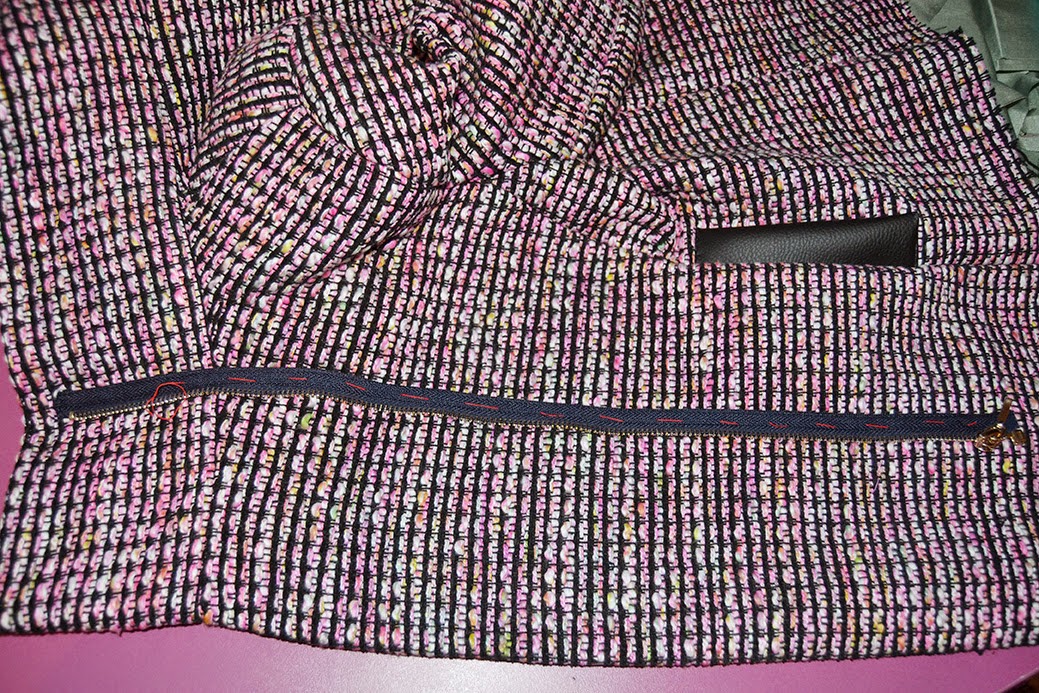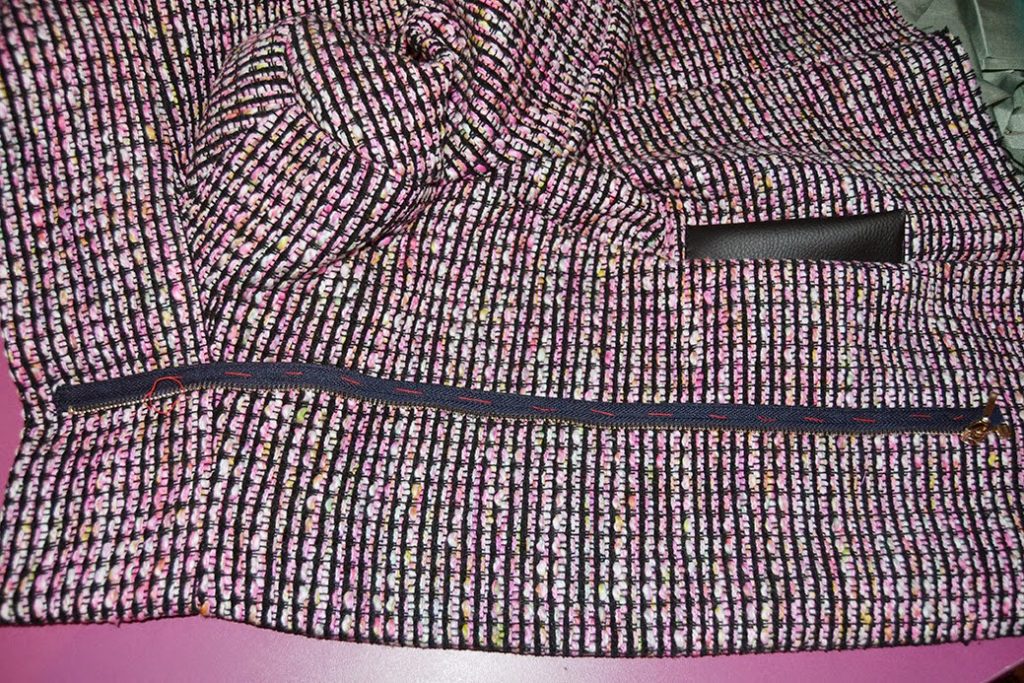 To add a leather welt to the pockets, cut 2 pieces of leather of 10 x 16 cm (4″ x 6 1/4″) and fold them vertically. Stitch the extremities together and turn inside out. Place the welt between the pocket marks on the front piece and stitch at 1 cm (3/8″) from the edge. Redraw a new pocket (see the illustration above) and place hem over the welt and the pocket marks on the side piece. Stitch the pockets according to the instructions. Stitch the welt side to the side piece.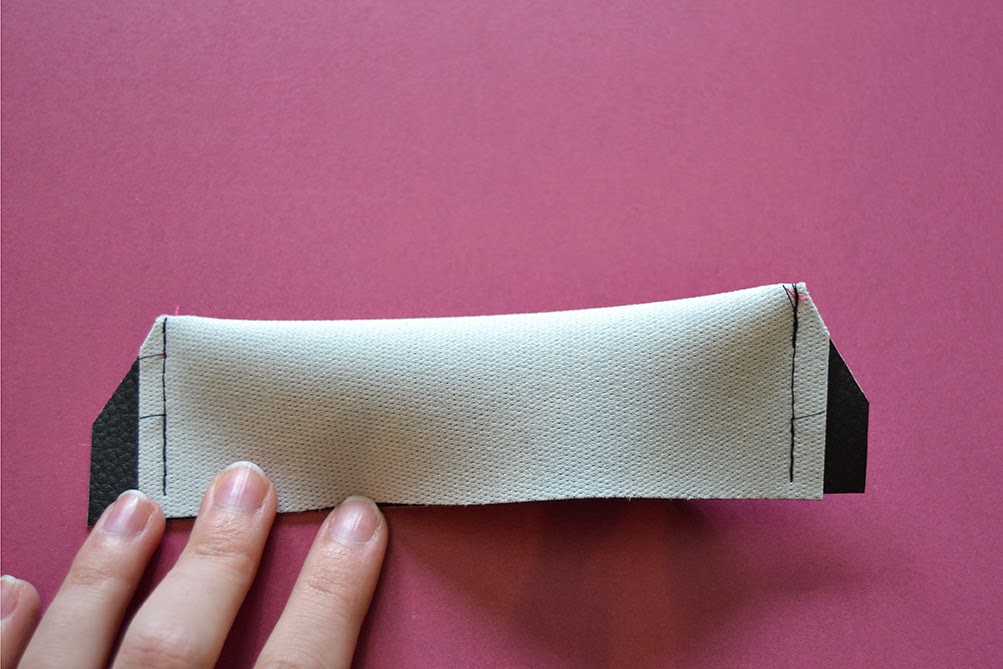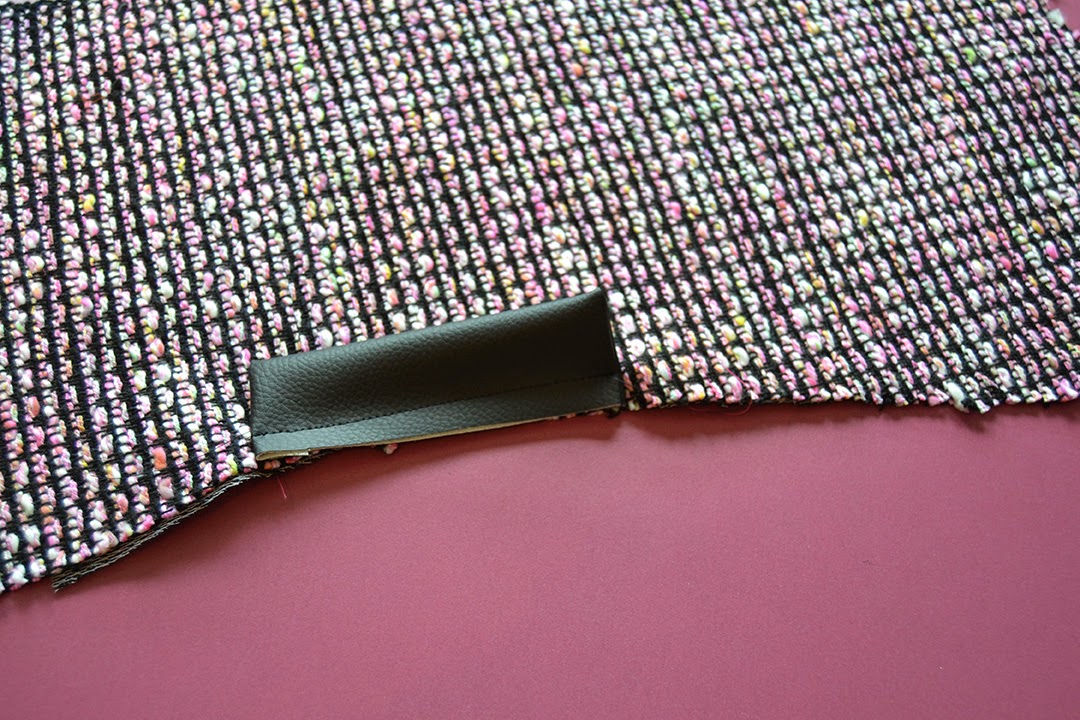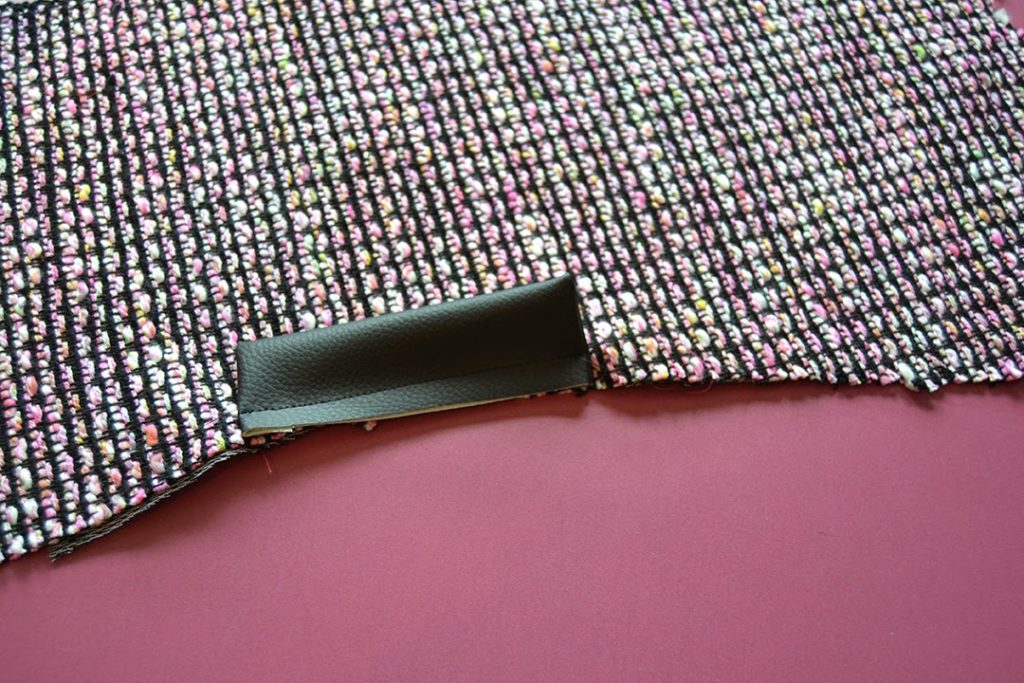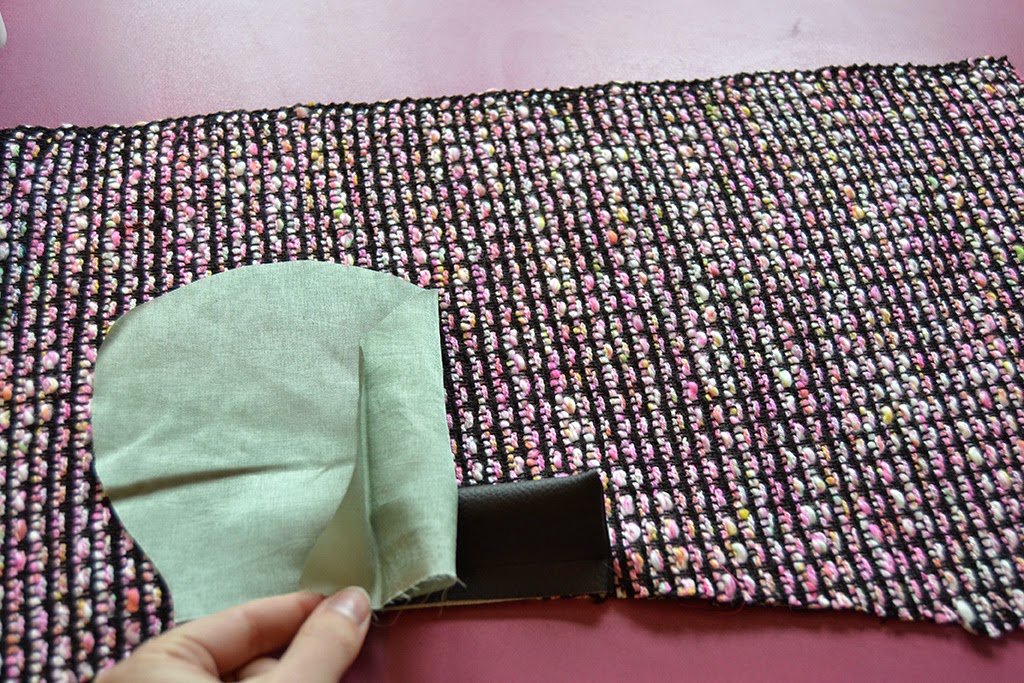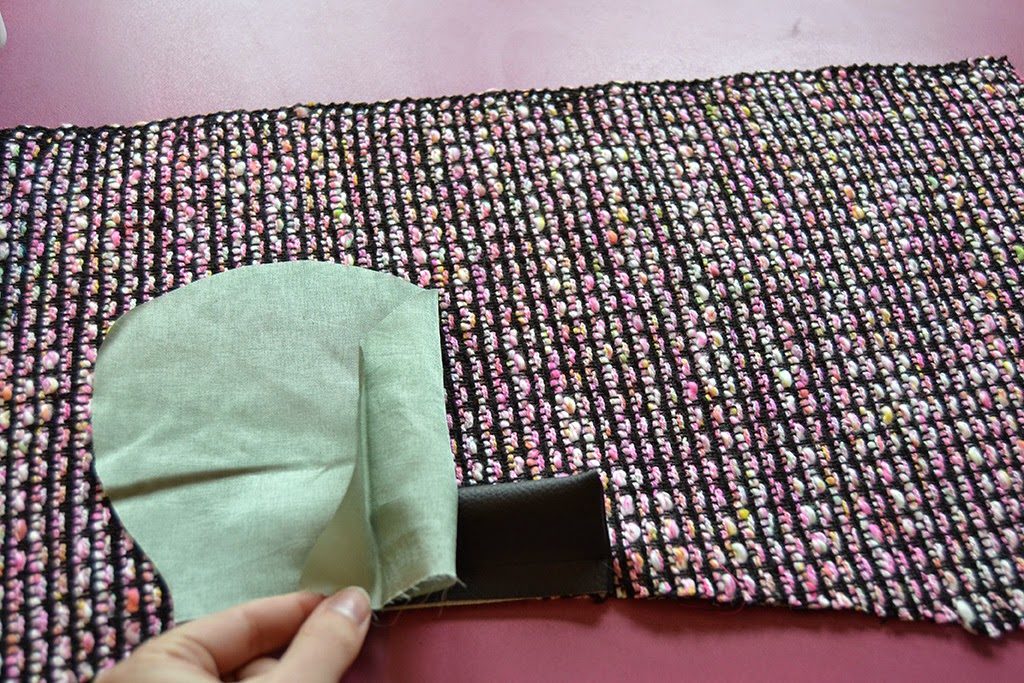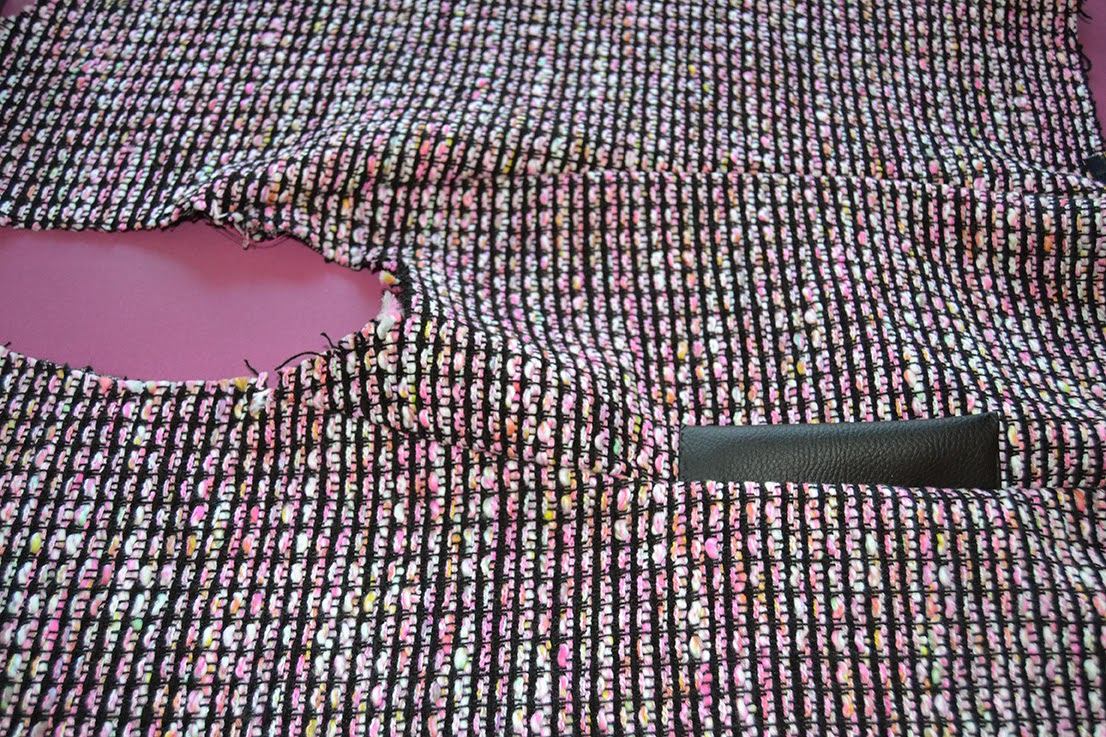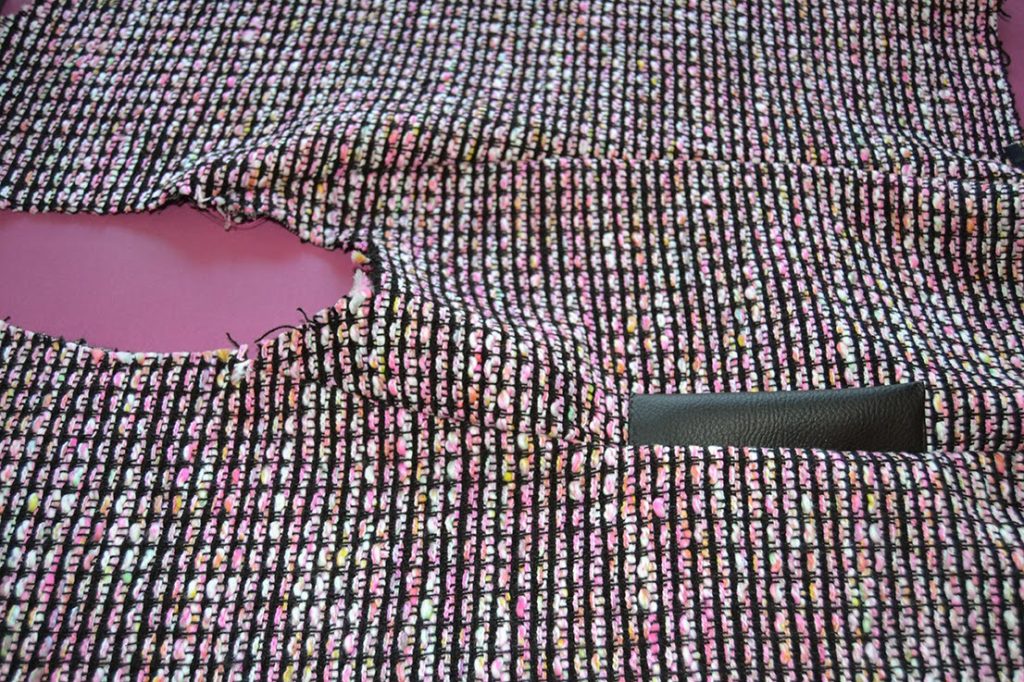 I'll show you the finished jacket very soon (I'll take advantage of a trip to Paris for a fair to take the pictures). By the way, printed patterns orders made between February 14th and 19th will be shipped on Friday 20th, thanks for your understanding.