We are having a nice summer in Valencia and temperatures are already quite high (for the last 2 months I've been wearing summer dresses and sandals). And for me, the
Reina shirt
is perfect to wear on such warm days: it's flowy, loose-fitting but put together as well. I've made this sleeveless version two months ago and I'm wearing it constantly. I'll have to make a new one and maybe a dress variation as wel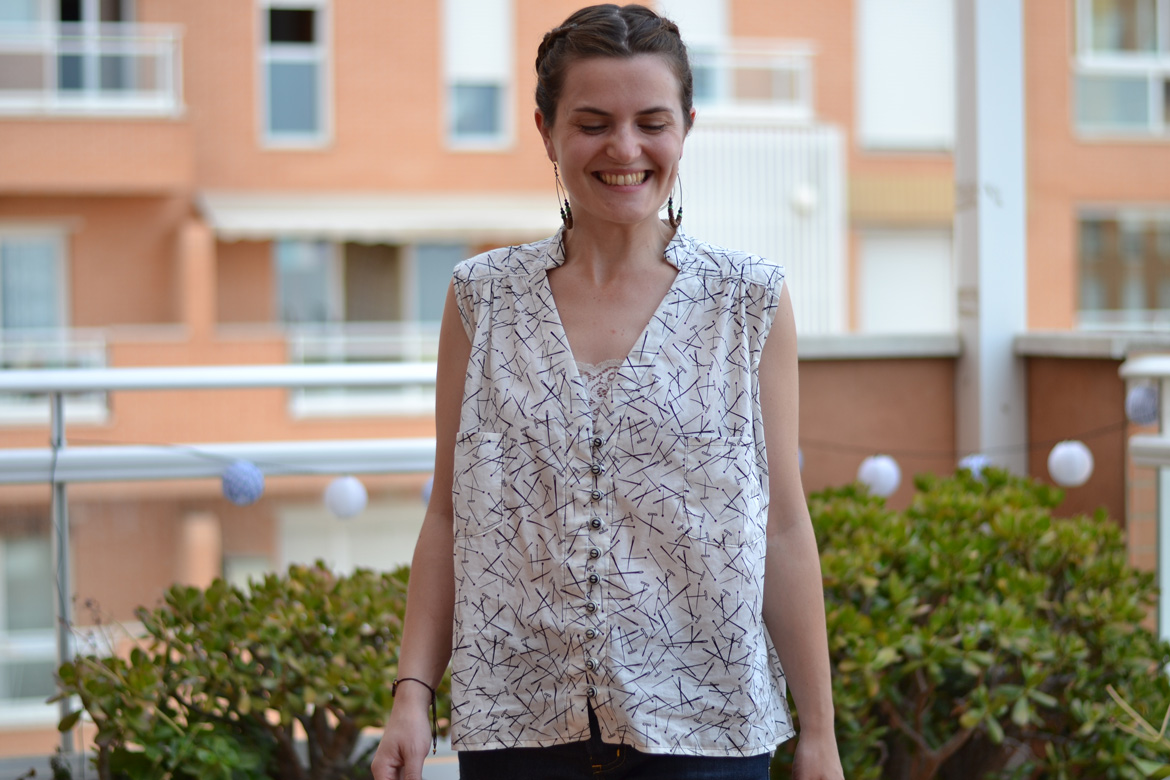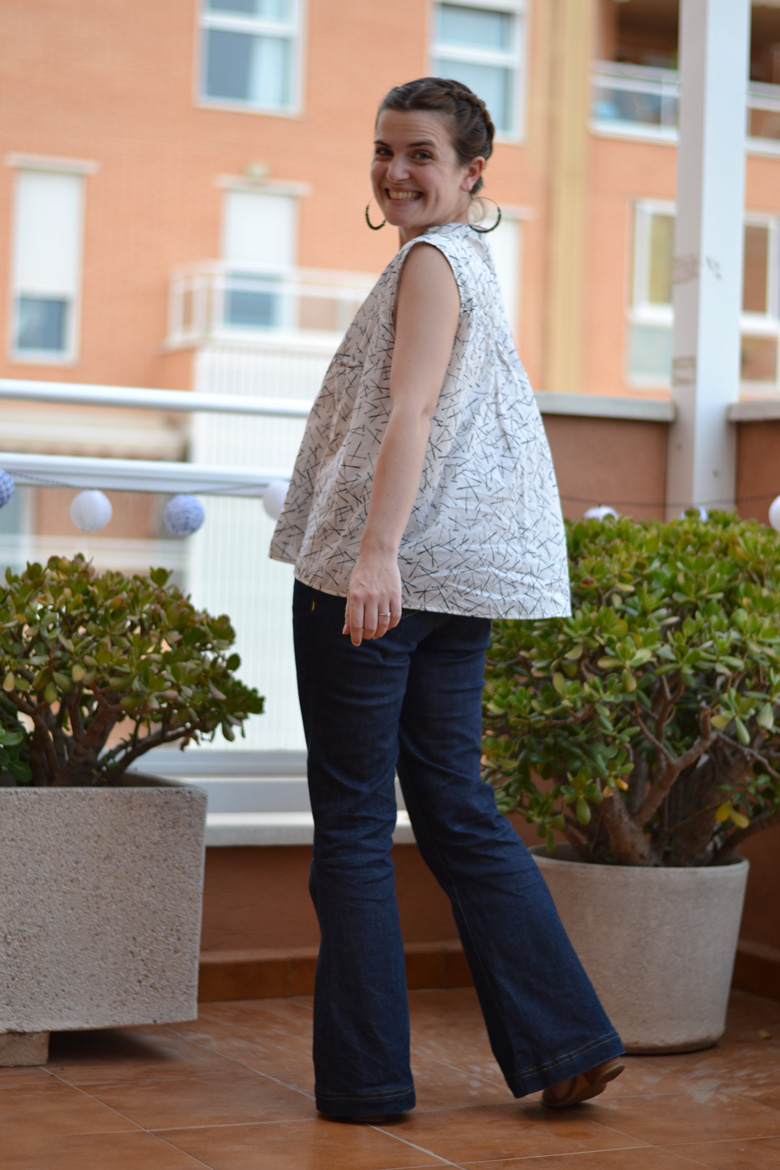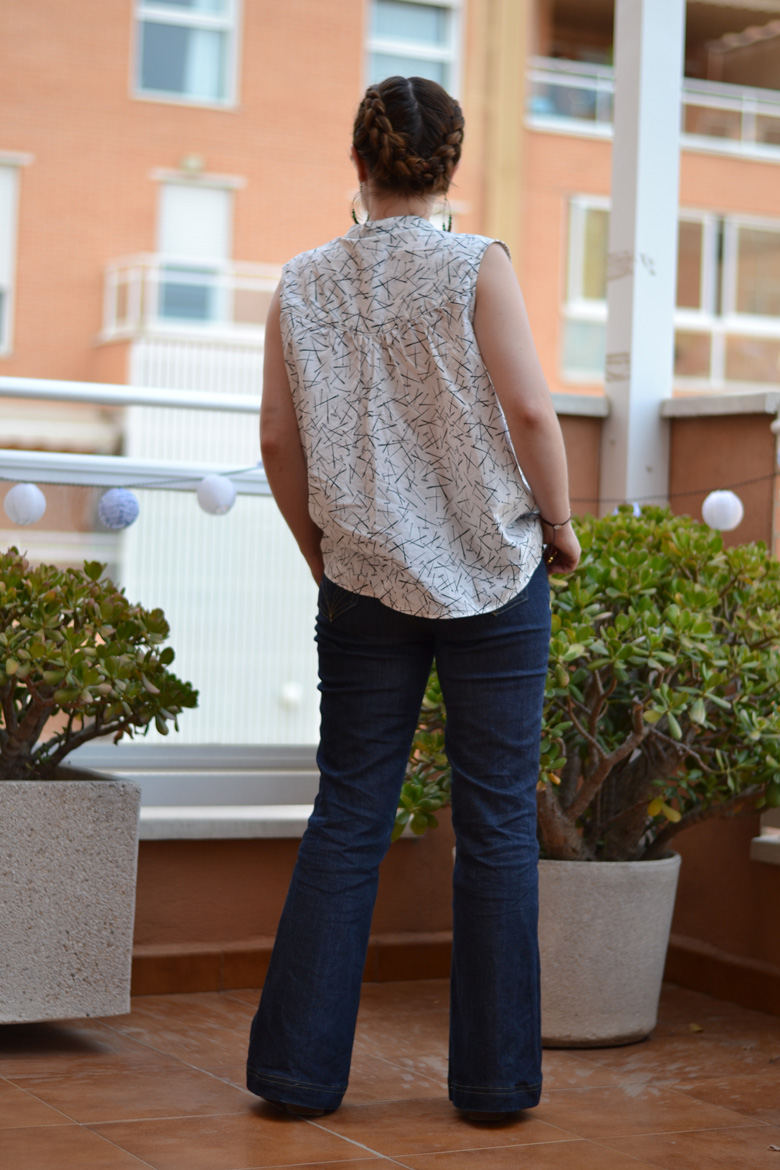 I've used a cotton voile from
Cosercosas
, a spanish online shop. It's very soft and light and I couldn't resist the cute sewing needles print!
Instead of sewing the sleeves, I just finished the armhole seamallowances with self-fabric bias binding. Easy! I didn't change anything else (except not using any interfacing to keep the drape and lightness of the fabric).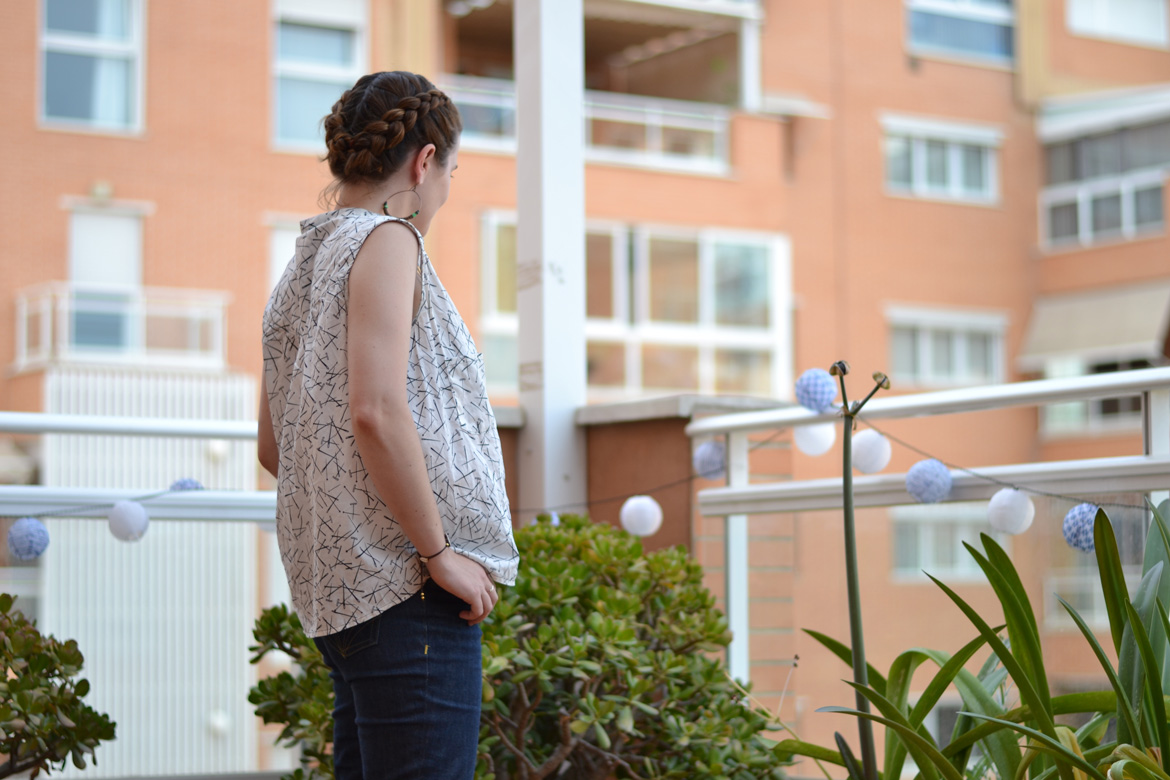 Hope you like it! What's your favorite summer garment?