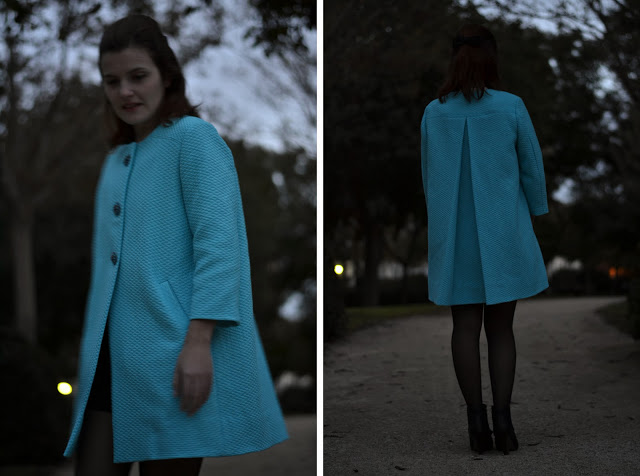 I wanted to experiment with the new
Ninot Jacket Pattern
while designing it and as a swing coat was on my
Fall/Winter sewing plan
, I made a coat out of the jacket pattern!
It was super easy: just lengthen the jacket side seams to the desired length!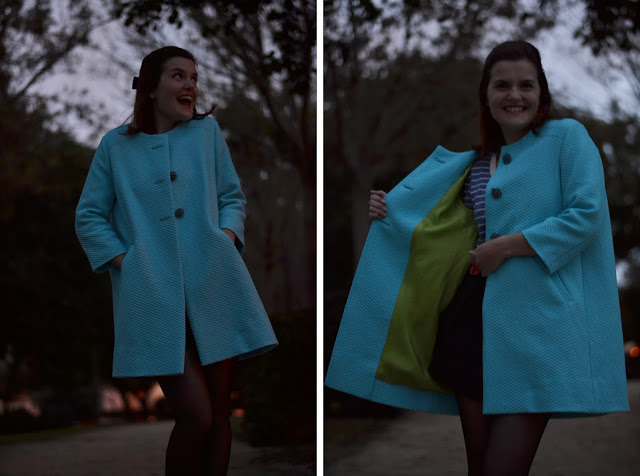 J'ai réalisé le manteau dans un piqué de coton bleu vif et je l'ai doublé avec une doublure vert pomme. Les boutons sont super jolis, on dirait des bijoux!
Maintenant vous savez que la veste peut se transformer sans problème en un joli manteau, ce message est dirigé aux frileuses 😉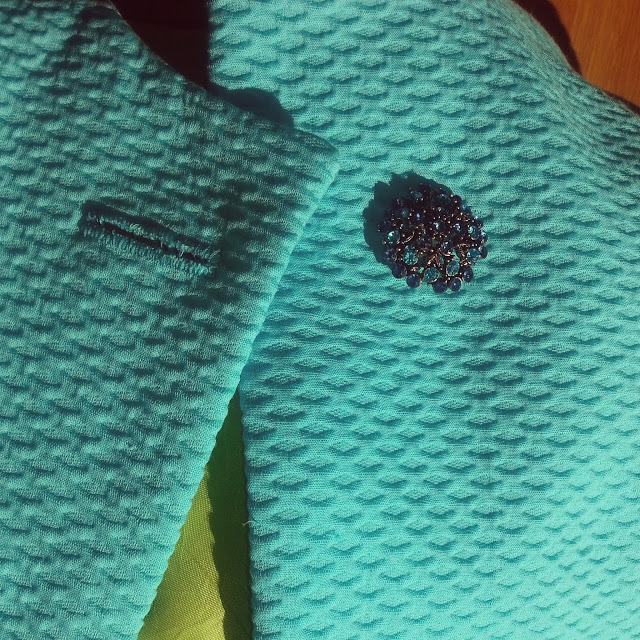 The jewel button, handmade buttonhole and a detail of the textured piqué fabric.