Sewaholic patterns have been favourites of mine since I started sewing. Even if I didn't have enough time to make some of the newest patterns, when the active wear collection came out, I knew I was going to order them. And from the 4 patterns I purchased (the leggings, the sweater, the bra/top and the cape), I knew instantly the cape was going to be on the sewing machine as soon as I received it.
So here you go, the
Cypress cape
by Sewaholic!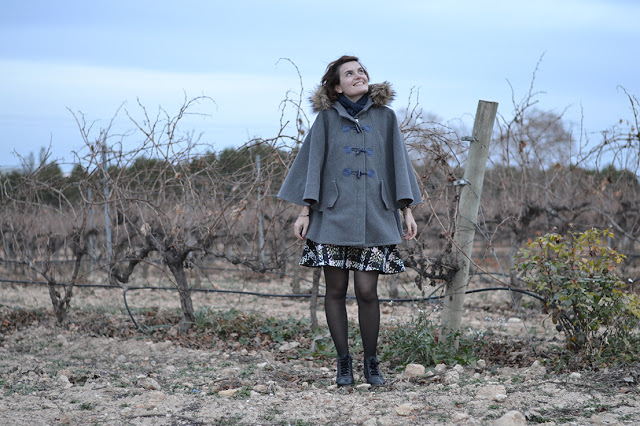 The
Vancouver collection
is all about active wear, nylon and waterproof fabrics, but I saw this cape with a preppy style.
The fabric I used is a grey boiled wool, it has a nice drape and is not too heavy for the pattern. Of course it doesn't drape as nicely as the nylon version used by Tasia to illustrate the pattern but the wool has enough drape and body to accentuate lightly the triangle shape of the cape.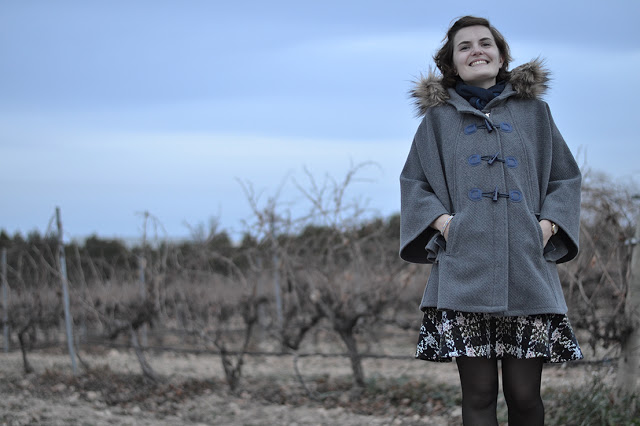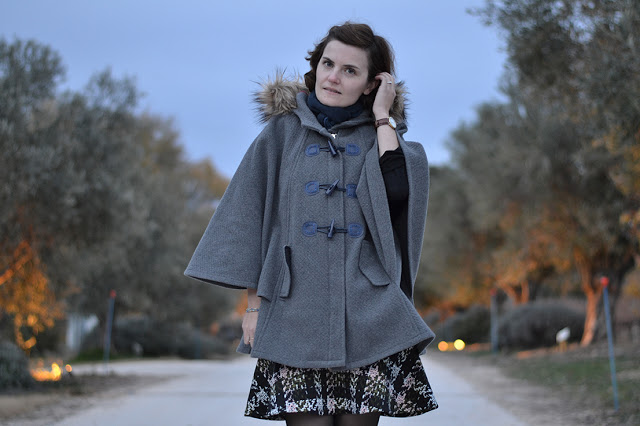 Here are the few changes I made to the original pattern because of my fabric choice: for the back piece, I eliminated the folds (I just folded them on the paper and redraw the back piece), I didn't add piping and used toggle buttons instead of velcro closure (but kept the front zipper). I also added some faux-fur to the hood, inserting it in the seam allowances between the hood and its facing.
Other than that, I followed the instructions.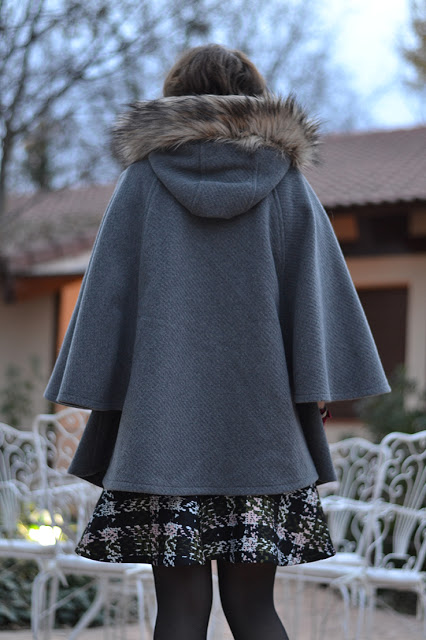 The Cypress cape is very easy to make, no lining needed (and with the boiled wool not fraying, I didn't even have to bind all of the seam allowances), it's a stylish and easy to wear cape. Because I love capes but it's difficult to find one that stays put and doesn't prevent any quite of movement… I wore it all week-end for a trip and then for a bike ride and it's great! The wide "sleeves" allow for a lot of movement, yet the cape stays close to the body for extra warmth.Now I have to go back to my computer (Christmas surprise for you!!!) and to my sewing machine (Christmas outfit for me and lots of handmade gifts!)…
Best,