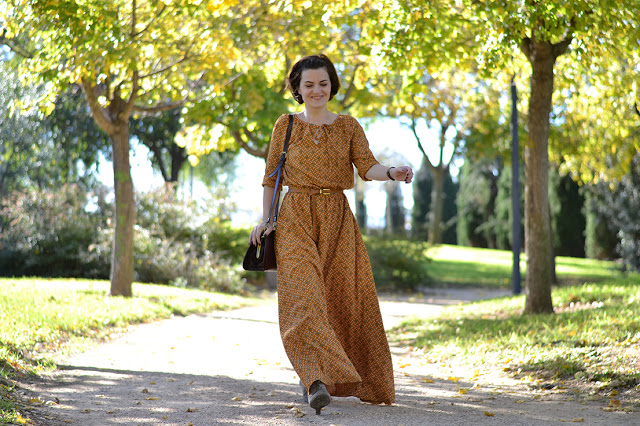 I wanted to show you this dress since I made it for the CSF fair in Paris last month. I teamed up with
Henry Henriette
, a pretty fabric and notions store in Nantes (they also sell online: here) as we shared our booth and we were all wearing
Pauline Alice
x Henry Henriette outfits.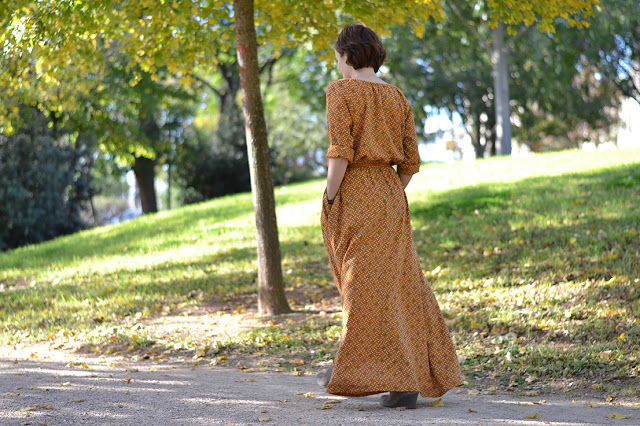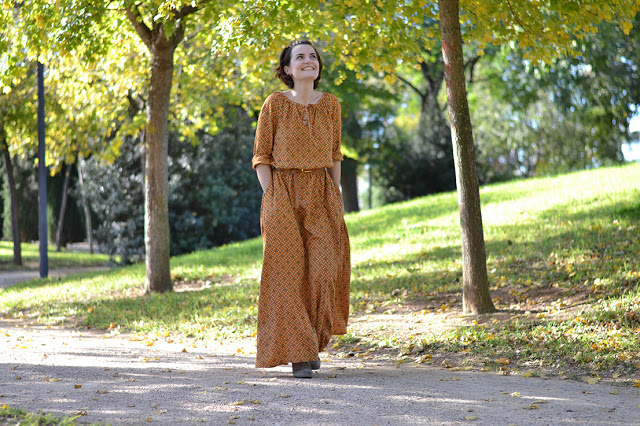 I made this
Eliana dress
in a soft rayon fabric, perfect for fall. The fabric drapes so nicely, I love walking in this dress as the skirt moves so beautifully.
To make this variation of the Eliana dress pattern, you just need to lengthen the skirt pieces. For mine, I added 50 cm to the skirt hem and widened the skirt to use the whole fabric width. In order to keep the fabric length recommended, I cut the skirt back piece in two instead of on the fold and planned quite ingeniously the layout. But I'm happy to report that I was able to make the maxi length version in the original yardage (ok, I'm quite short so it might have helped). Here is the layout I used: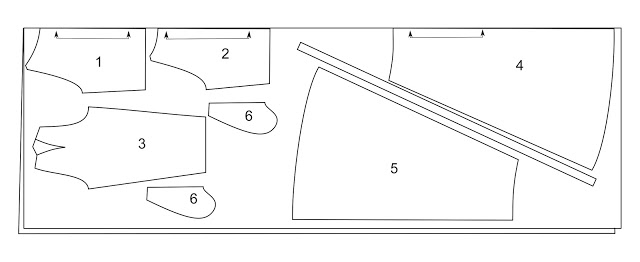 For the rest, I followed the instructions: bias binding for the neckline, elastic for the waist, pockets. I love the bohemian vibe of this maxi Eliana.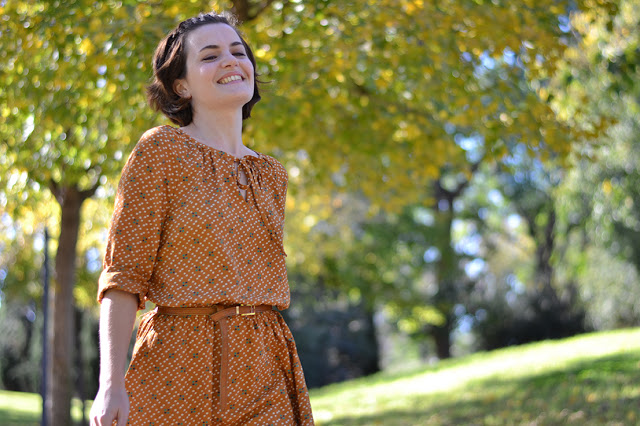 Have a great week end,