My first knitted garment ever! I'm so proud I want to make all sorts of knits now…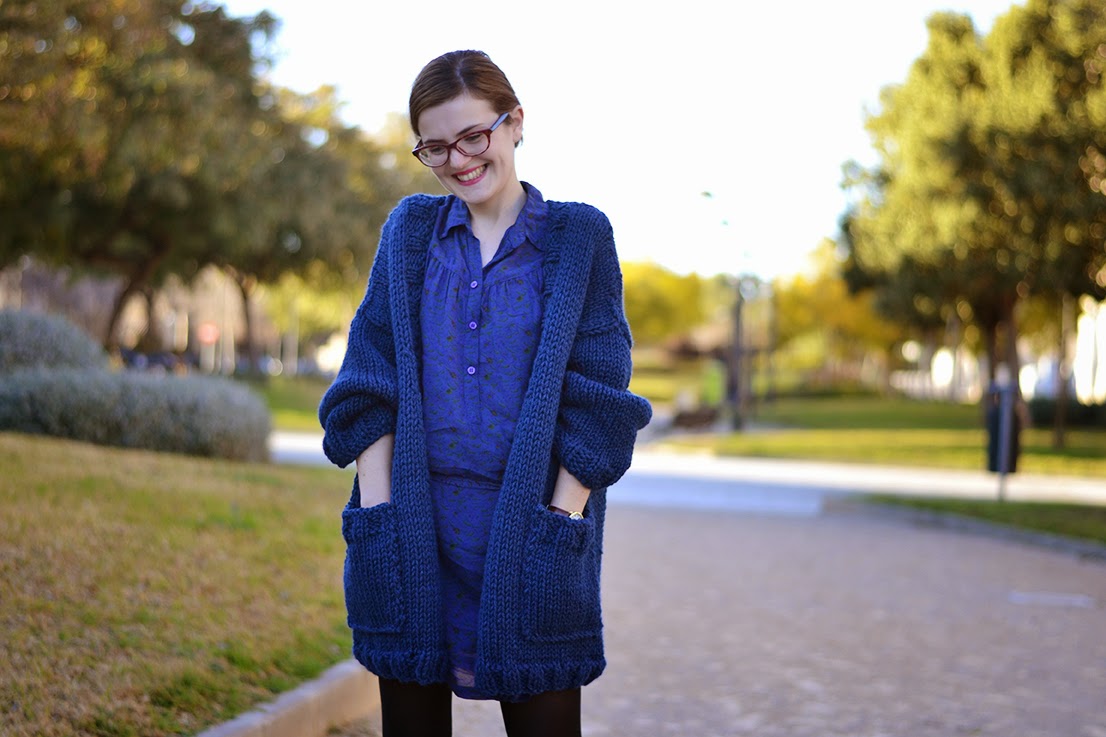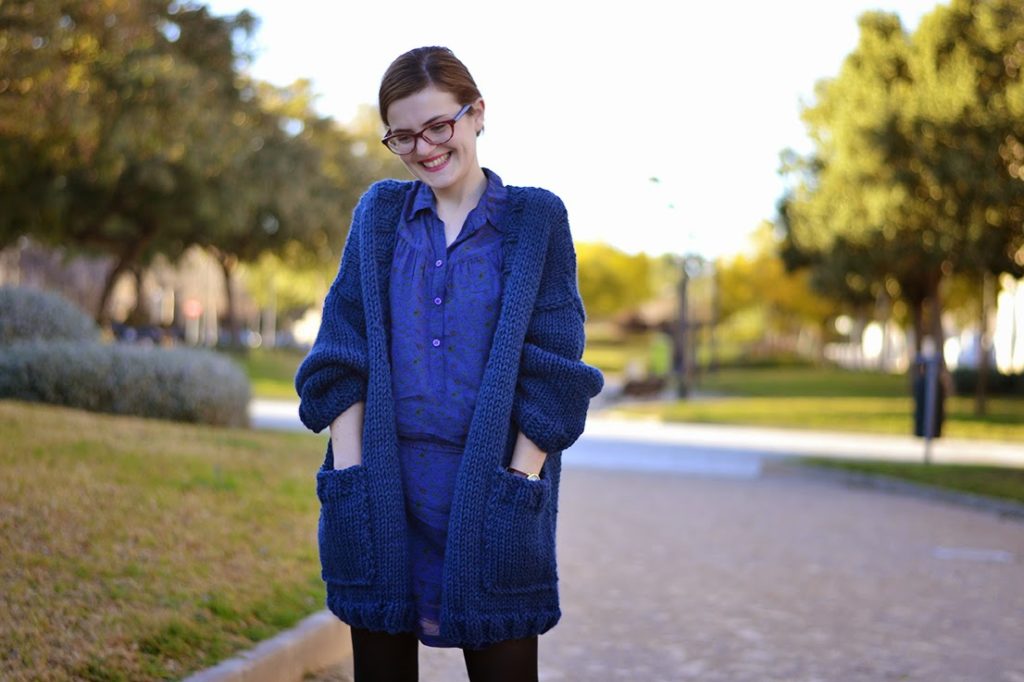 This is the "
gilet Léon
" by
Une Poule à petits pas
, an oversize and loose cardigan. This is exactly the kind of garment I wanted: something easy to make but with just the right amount of new techniques (to me) so I can learn and progress.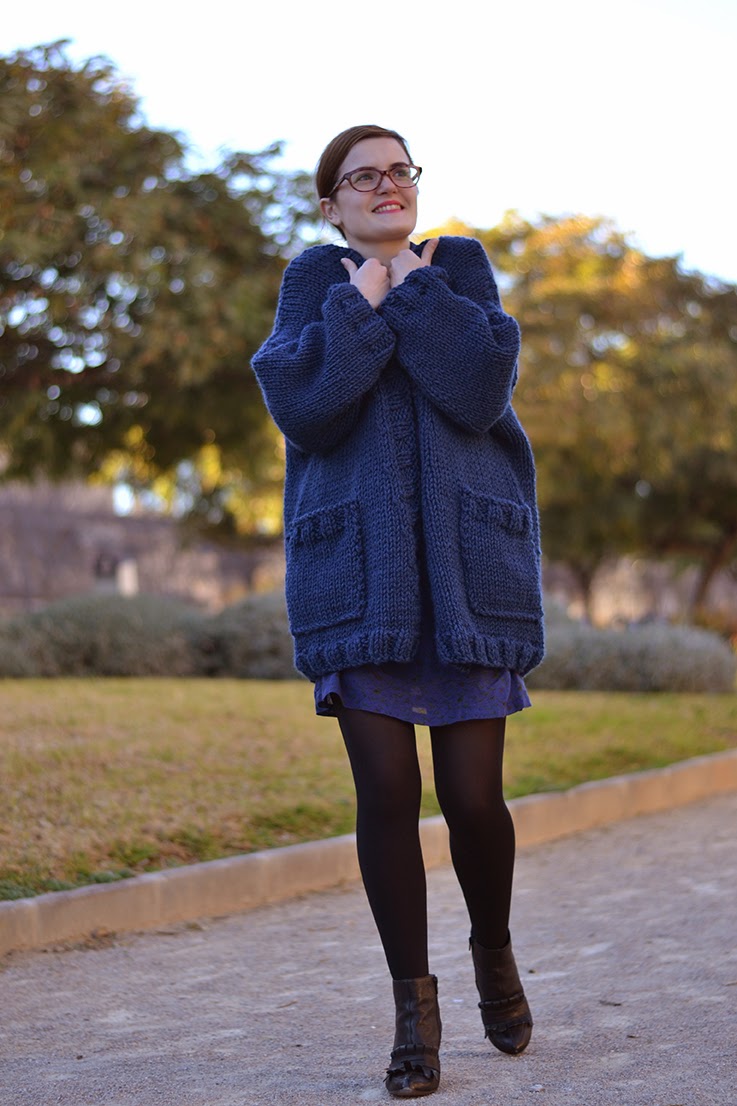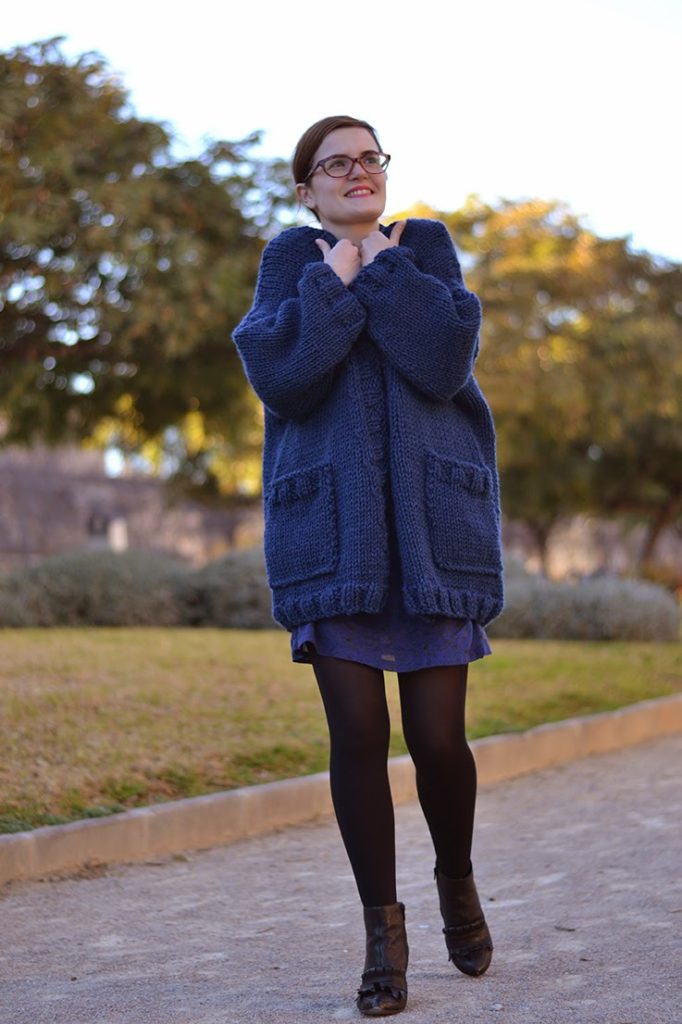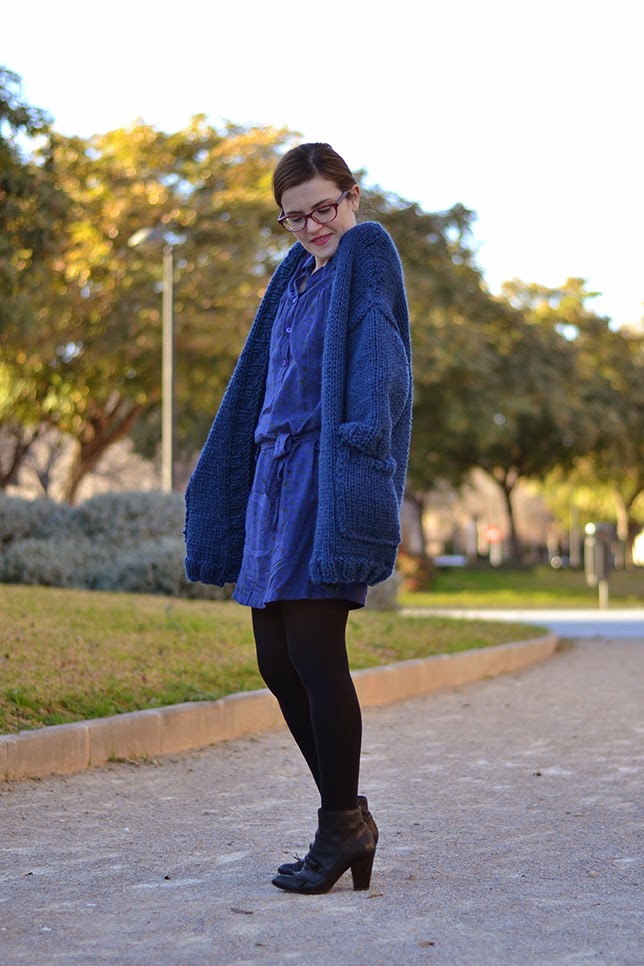 I made size S, it's a little bit too big on me as I had to use two threads of 5 mm wool instead of the 8 mm recommended. As I didn't have exactly the same test square, it's wider than it should be. Next time, I'll be sure to check the wool's needle size more carefully when buying.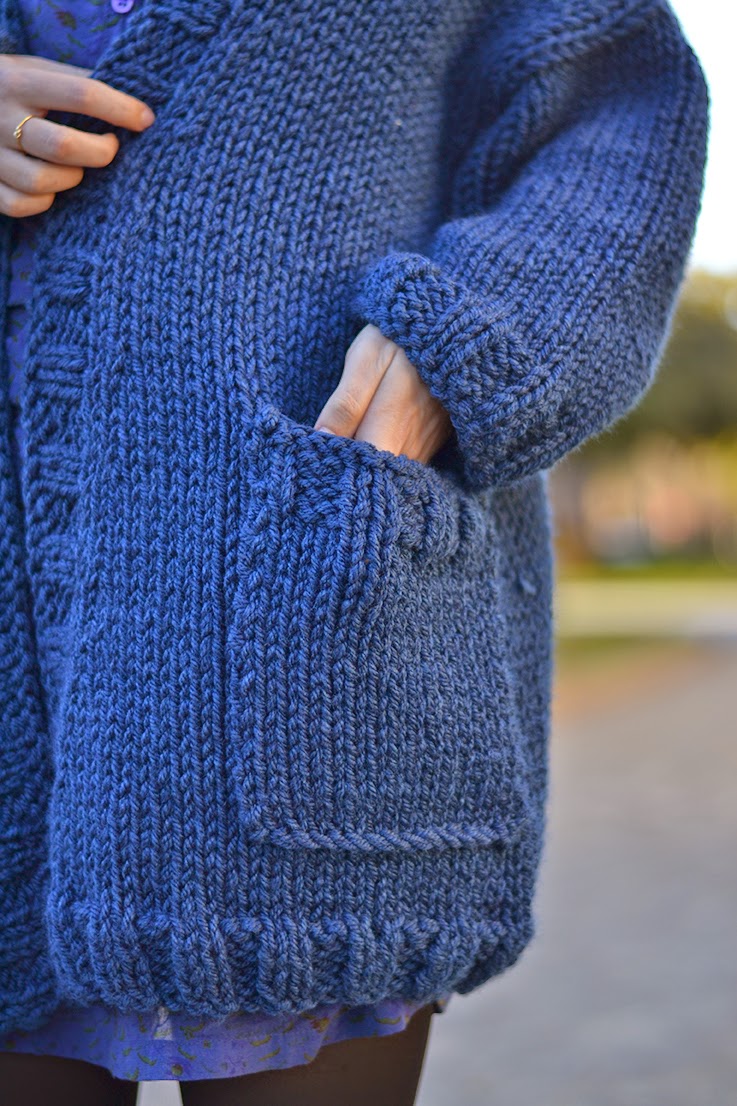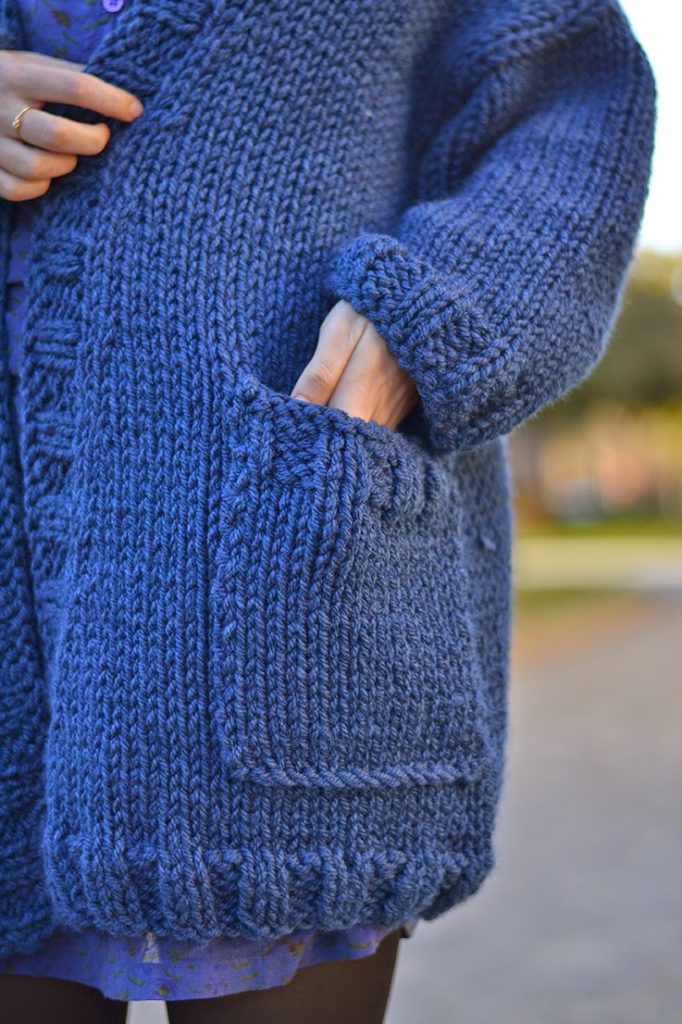 But it's cozy, the colour is really beautiful and the knitting is very nice. I'm already planning my next project:
Il Grande Favorito sweater
!