As soon as I opened the October issue of Burda, I knew I wanted the
jacket #105
. I even made a special Pinterest moodboard in order to choose what kind of fabric would be better (I like the camouflage version a lot but I know I will not wear it as it will not go with about 95% of my wardrobe).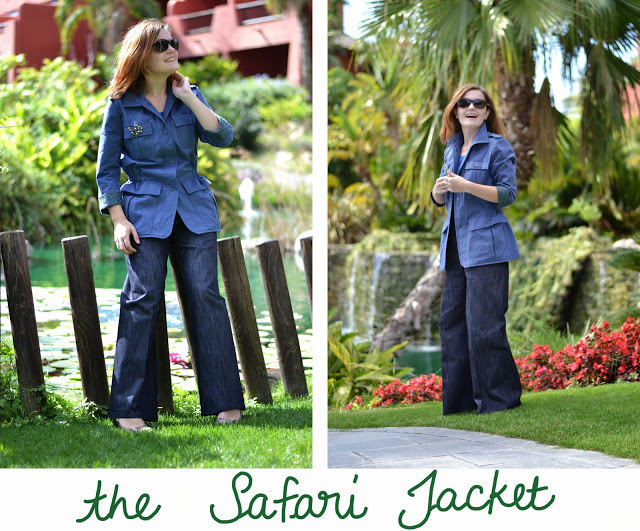 Finally, I remembered I had this blue cotton gabardine (originally beige but tyed in blue) left from a dress, with one side plain and the other with little flowers. I decided not to line the jacket so the flowers would show inside and when the sleeves are turned up. I just had to make nice flat-fell seams.
It was the first time I used hammer-on snap fasteners and I have to say they are pretty easy to use (I just had to borrow a hammer, oups).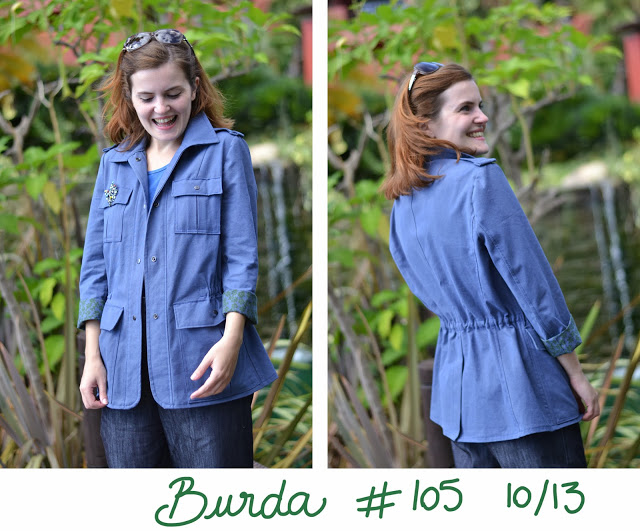 I changed some little things to the pattern: I omitted the front storm flaps, the zipper and reduce quite a lot the sleeve width. Other than that, nothing: the pattern is perfect.
I wanted a jacket with lots of pockets for a trip (where the pictures were taken, doesn't it look like a jungle?) so I wouldn't have to carry a bag. I felt so free with the use of my both hands! I had room enough in those pockets for everything: wallet, phone, 3 lipsticks, keys, mirror, blush… even my kindle! Best travelling jacket ever!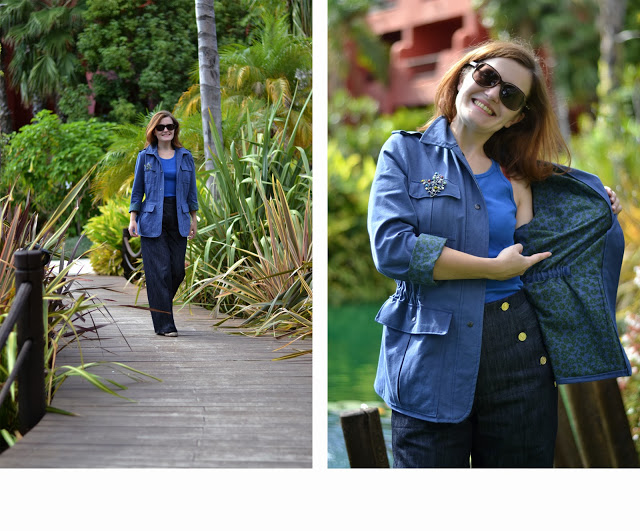 Have a great week!