Have you heard about the Tweed Ride phenomenon?
The Tweed Rides are bicycle rides through a city, where the riders are dressed in early 20th century fashion (from the 20's to the 50's). Vintage bikes are more than welcome of course!
Well, last Sunday was the first Tweed Ride Valencia and it was a huge success!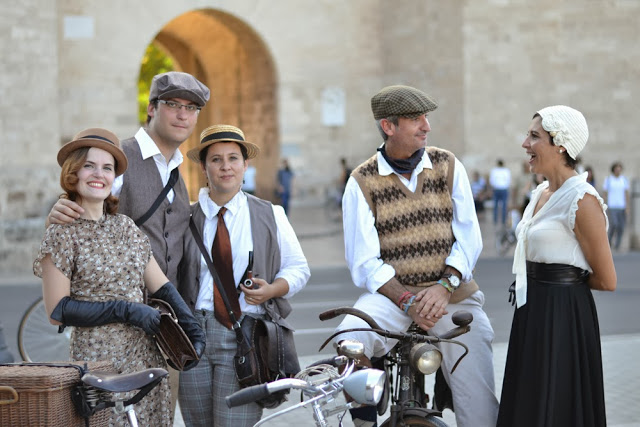 We were more than 200 persons for the very first time it was organised in Valencia and as you can see in the picture, people really dressed up!
Of course, I had to make something for the occasion! It's not like I really need any excuse but come on, it would have been a pity not to sew something special. And not only for me, for my man too!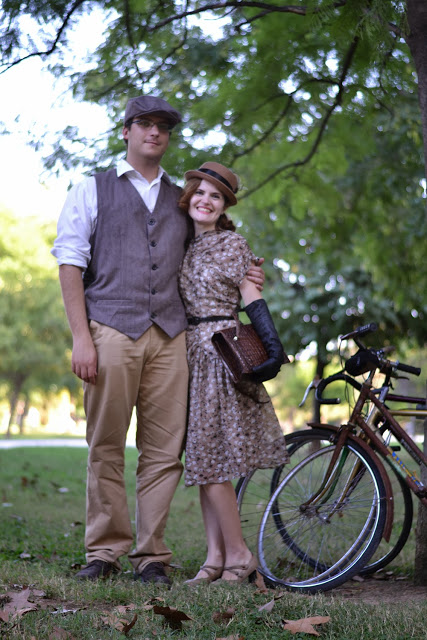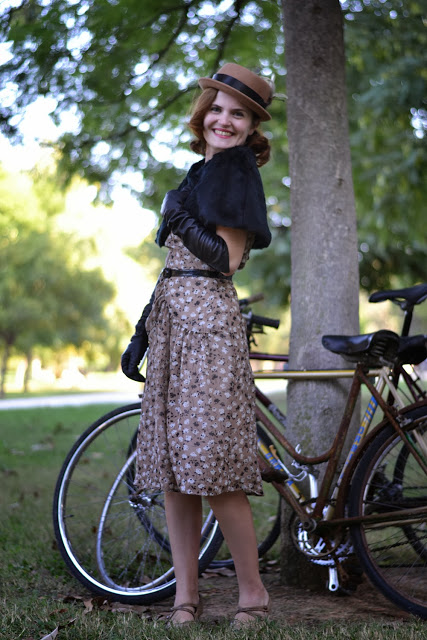 Tweed seems like a good idea in October, but in Valencia, not so much. We were all sweating (ok, the men were because they were all wearing wool socks, vests, jackets, hats… so sartorials) but at least we were fashionable!
I made my boyfriend a vest and a cap from the same fabric. Both are from Burda (who knew Burda was so vintage-forward?): the vest is
#136
and the cap
#142
from the April issue 2013.
As for my dress, I made it from
Vintage Vogue 2787
pattern, a reproduction from 1948. I used a nice crepe georgette I had for a long time. I also made a little faux-fur capelet (that I didn't wear because of the heat) completed by my own hat and leather gloves (hand-sweating is so disgusting).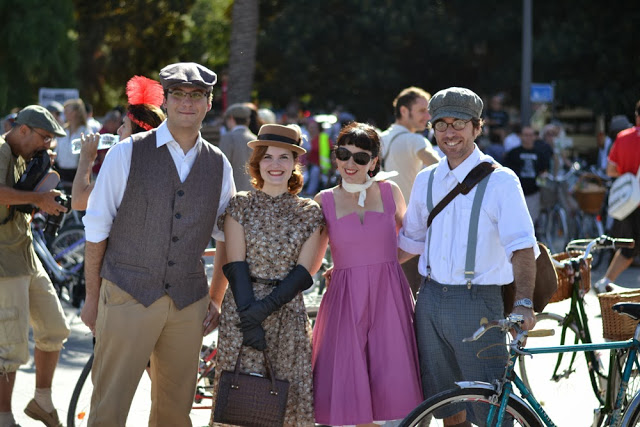 Here we are with my friends Gloria and Joan (they own the best teashop ever:
La Petite Planèthé
). Gloria wore one of my dresses for a 50's style. She looks adorable!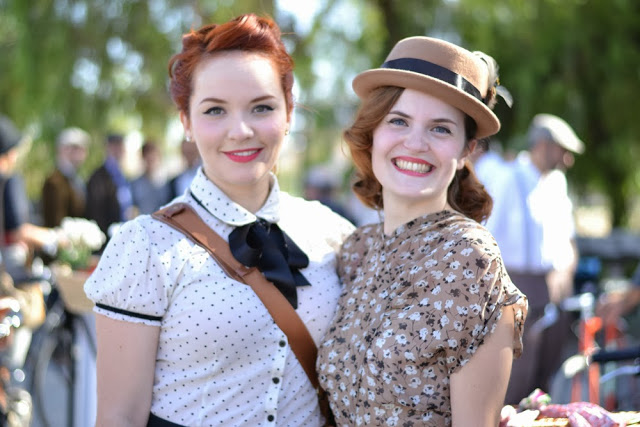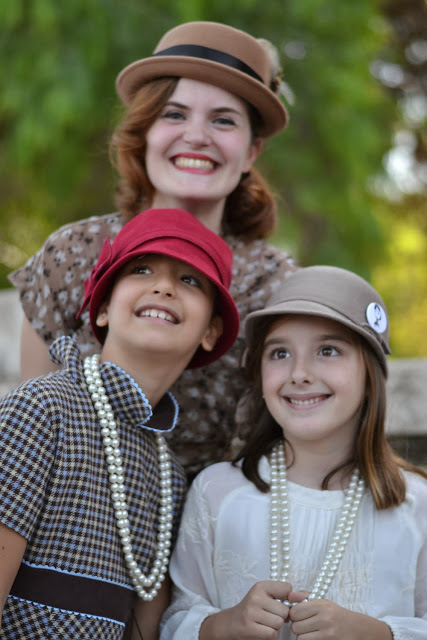 And finally, a picture with the beautiful Nay! She's a photograph and took so many pictures of the evnt while being so stylish.
And these two little girls were so cute and nice!
So I'll leave you with them, you're in good company…