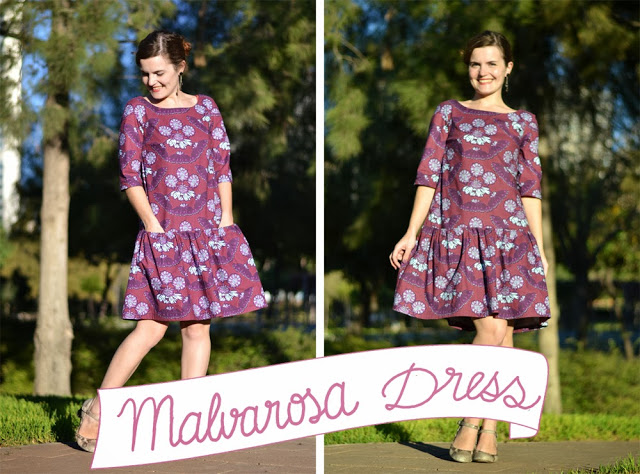 Here it is, the new pattern: the Malvarosa dress!
After a fitted 50's inspired dress, I wanted to recreate the style of another decade I love: the 60's.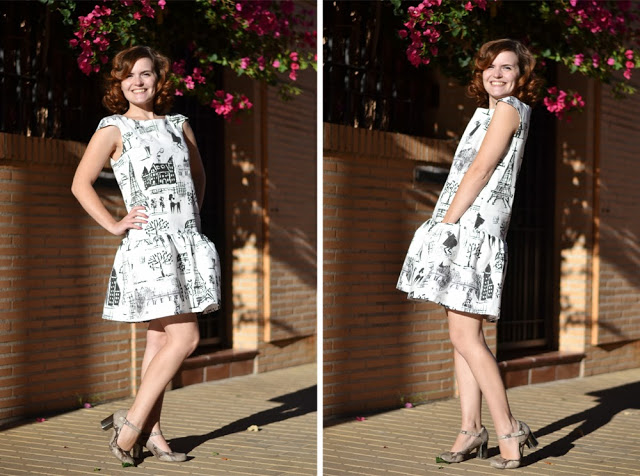 This babydoll dress is all about volume, fun and comfort without compromise on great style.
Version A has small drop shoulders, perfect for summer or for parties!
The pattern features a low waistline with A-line bodice, a gathered skirt with hidden pockets, bust darts and boat neckline.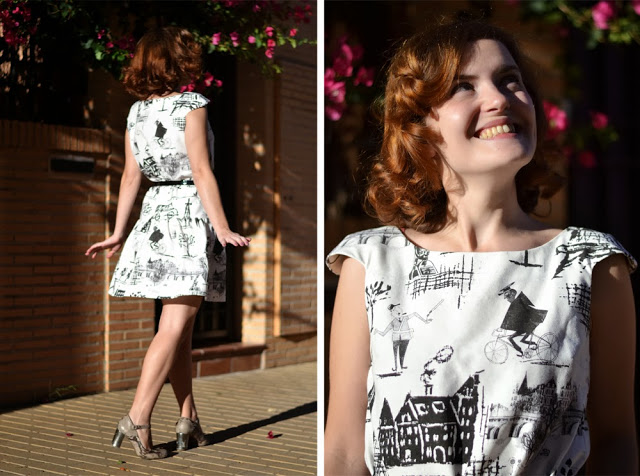 For a dramatic result, use a fabric with a lot of body like this black and white cotton canvas (with Eiffel Tower, french poodles and the typical french policeman on bike, how cute!) or a taffeta or brocade, so that the dress will stay open, away from your body.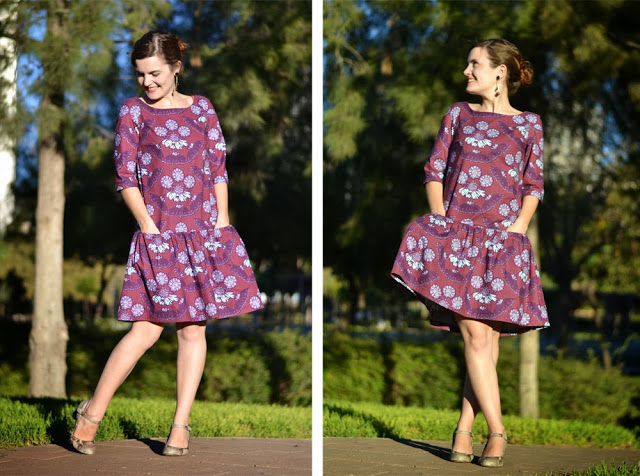 Version B has elbow length sleeves attached to the drop shoulders. I made this version with a beautiful cotton fabric from designer Anna Maria Horner from
Telaria
online shop.
One of my favourite features on this pattern are the pockets hidden in the skirts gathers. You don't even notice they are here until you put your hands in them. And I don't know about you, but pockets are definitely a must for me!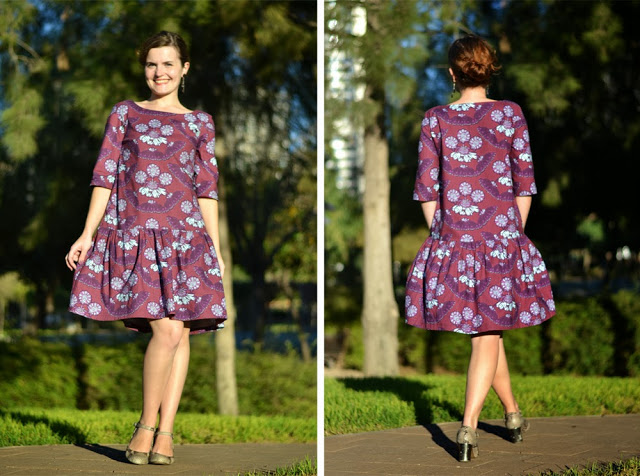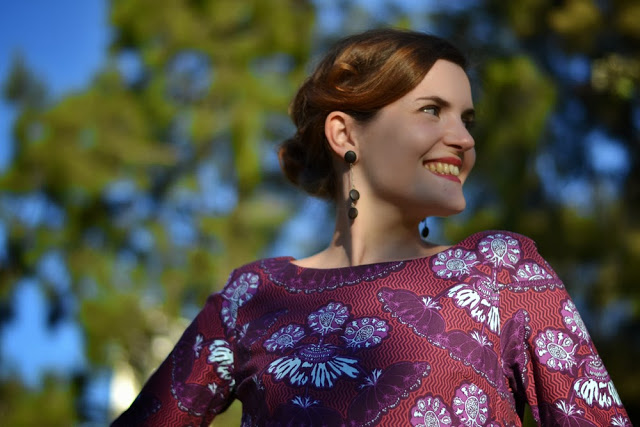 As you can see, the pattern is quite simple, it's recommended for a beginner seamstress. There is no fastener of any kind (no zipper or buttons), just pull through like a t-shirt.
The shape is loose so fitting is not too complicated either.
The Malvarosa pattern is a great project for a beginner seamstress who is looking for an dress easy to accessorize and make in a lot of different fabrics (think heavy brocade for a party, chambray or cotton for summer, wool for winter, or even lace for a wedding…).