Yep, I finished my Sewaholic Minoru jacket!
I have been following Tasia's sew-along and I was so impatient to wear the jacket.
I finished the hem on Saturday morning and as soon as the last thread was cut, I put it on and rode my bike to the city center. And Tasia, the wonderful pattern maker, was right: it's a great jacket for riding.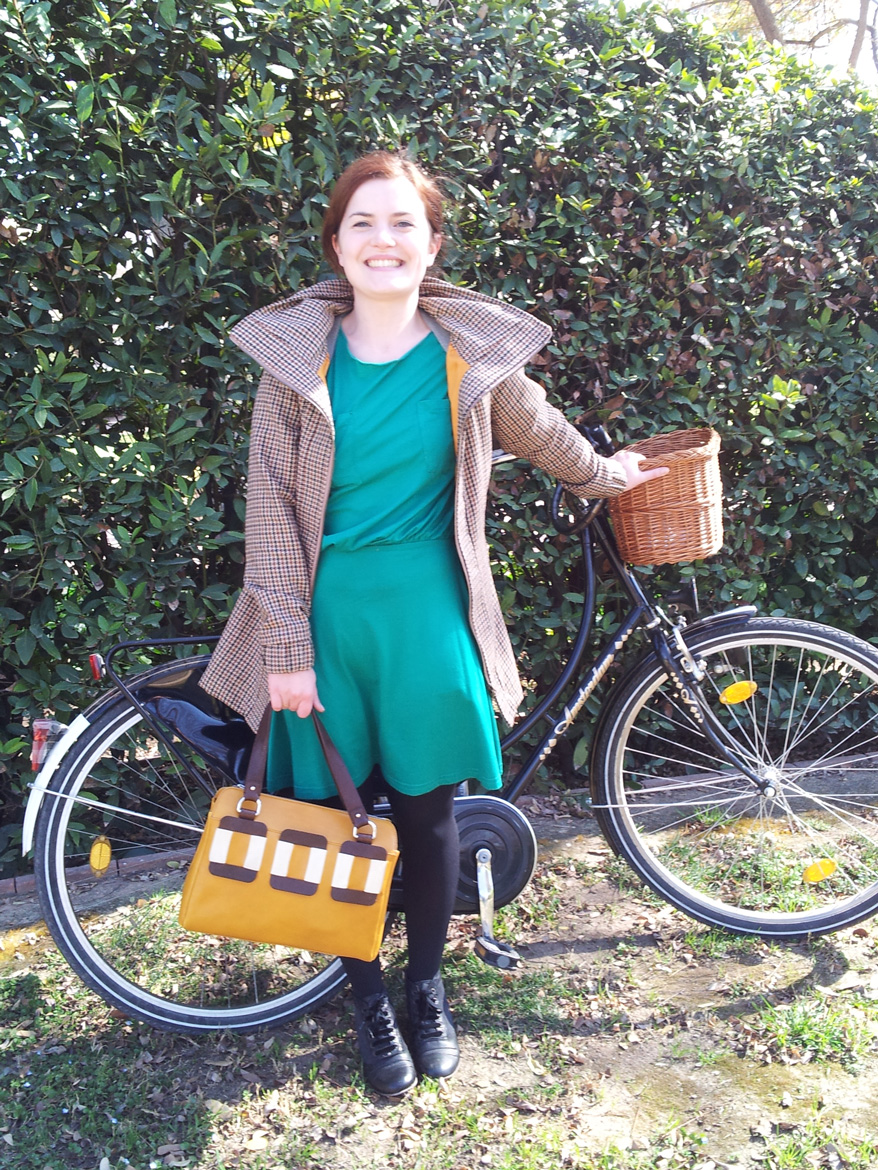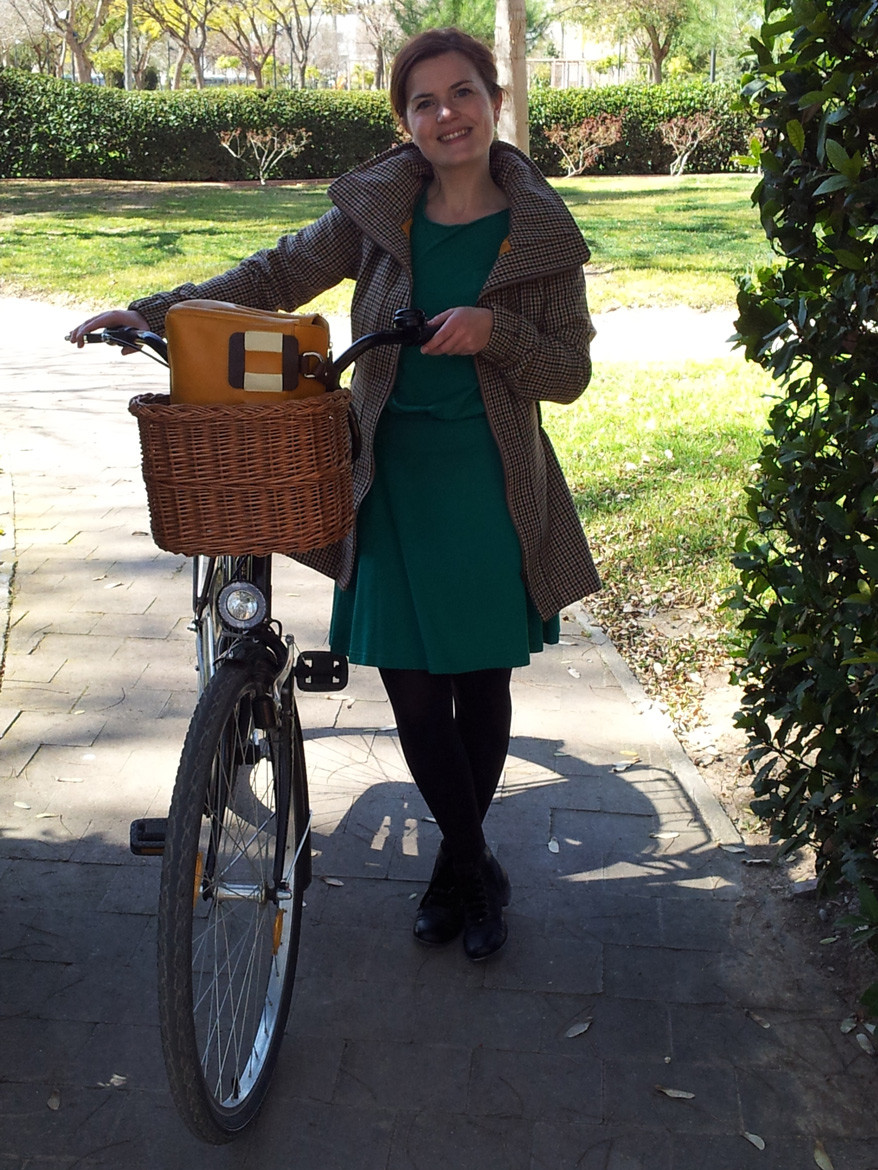 The pattern is great, not as difficult as I first thought. But following the sew-along was a right choice for me. I could have done it without, but I am also sure the finitions wouldn't be so well made. I got compliments all day long, and everytime I explained I did it myself, people were surprised. That's what I like with this pattern, easy but with so many details that give it a polished look: the metalic zippers, the elastic bands of the belt and sleeves ends, the big collar with its secret hood…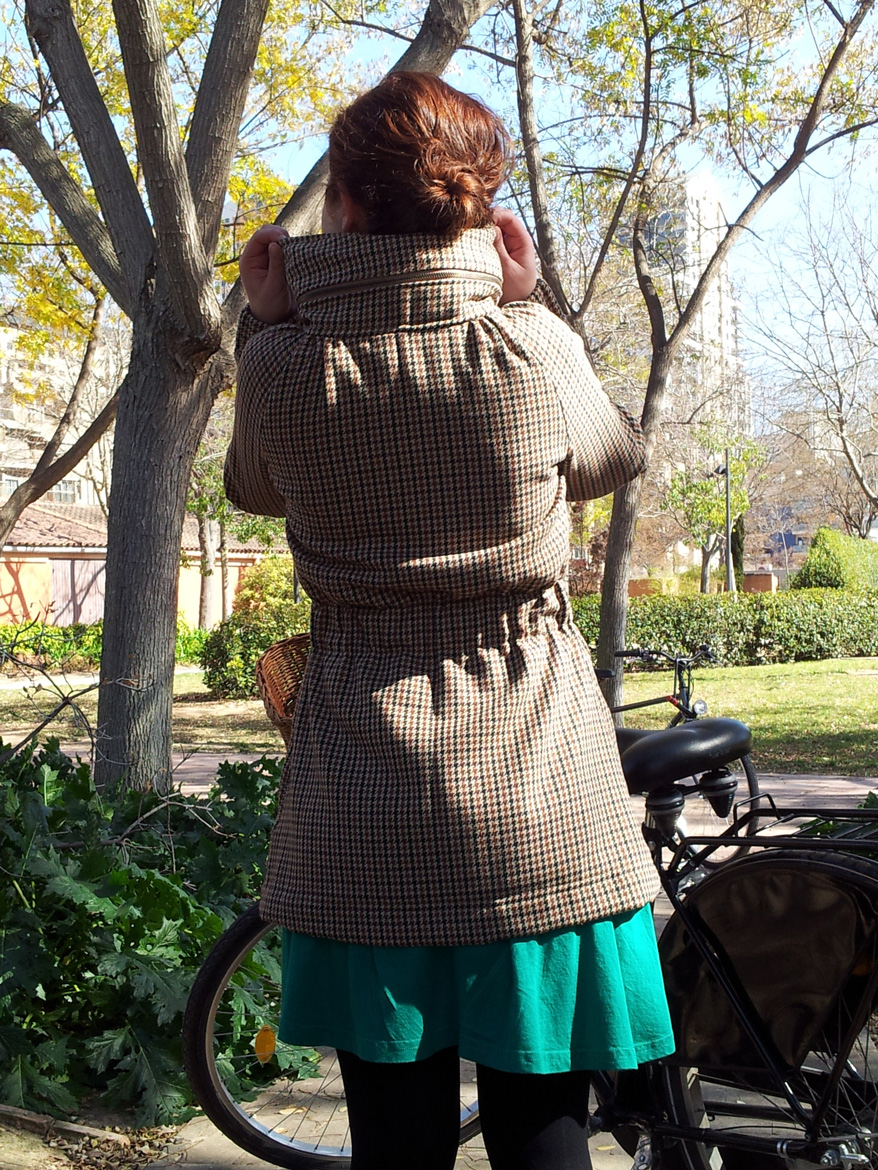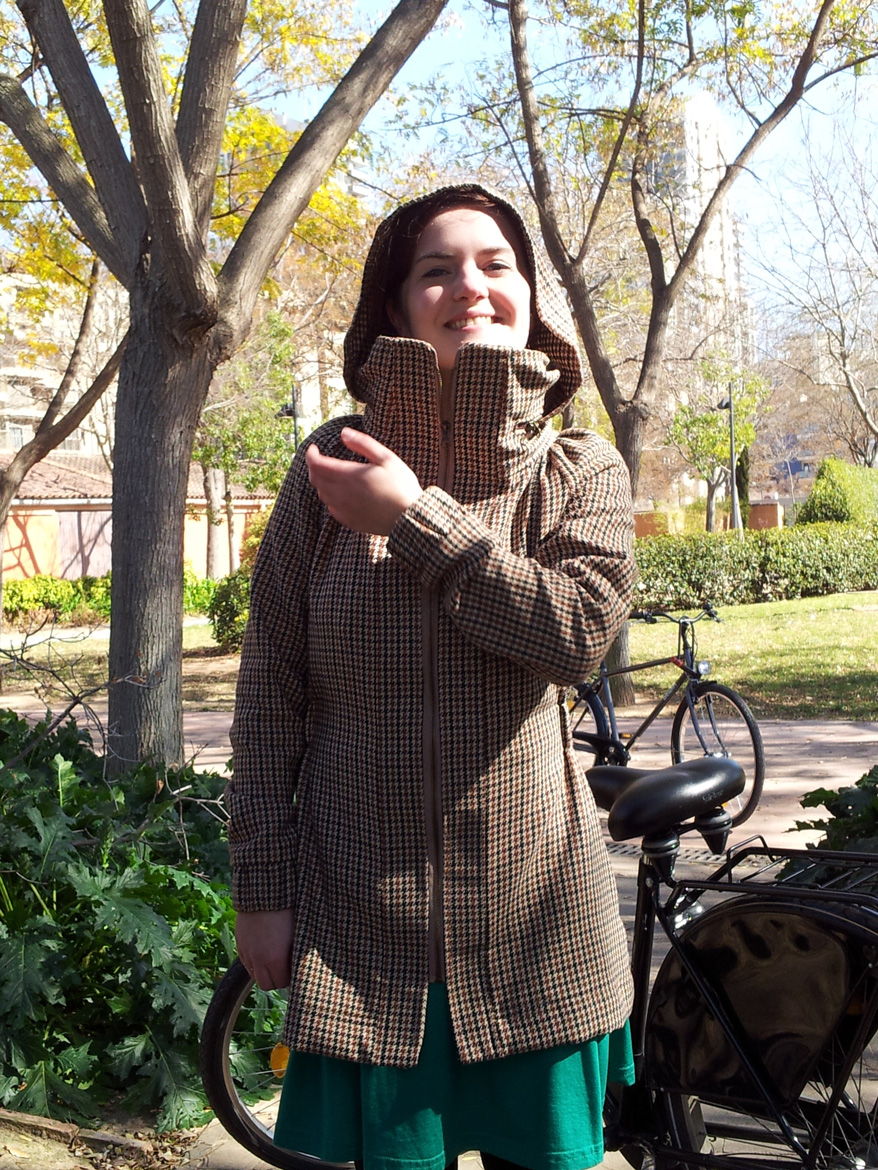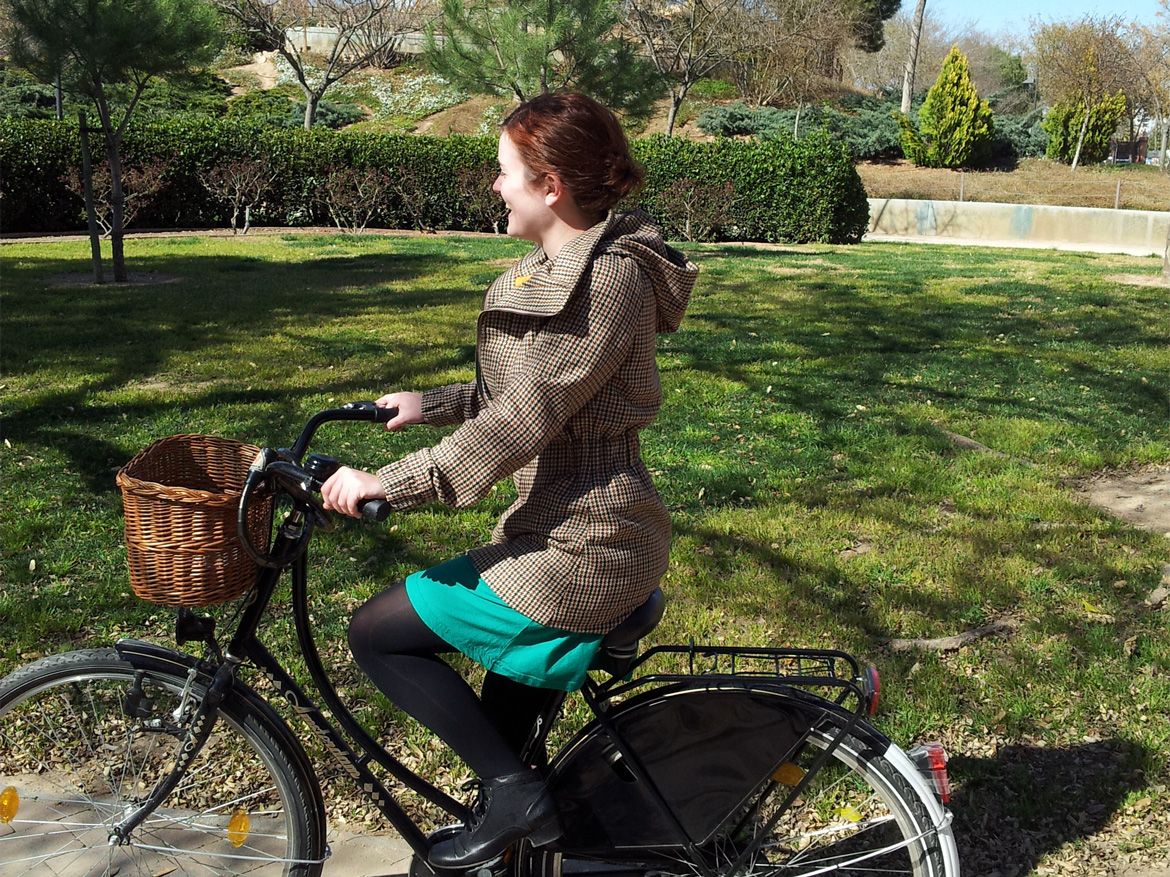 Even if the pattern specified that plaid fabrics were not recommended, when I saw this wool English plaid, I knew it was going to be my Minoru jacket. I am quite happy with the result, I matched the plaid quite well. I like that it looks like something a modern Sherlock Holmes could wear. I lined it with bright yellow-golden bemberg for a nice contrast.
So, to summarize, I am really happy with my new jacket. I might plan a second one, in a solid colour, but I'll wait for next year as it's almost too warm now to wear it in daytime. I highly recommend the pattern, I consider myself being between novice and intermediate and I understood it perfectly. See how happy I am!