A pink dress, what a surprise! I am very predictable, most of the garments I make are either pink or with flowers. When it's not with pink flowers…
This seems to be a winning team for me, so why change it?
I am very proud to present you the Rosae, rosae, rosa dress: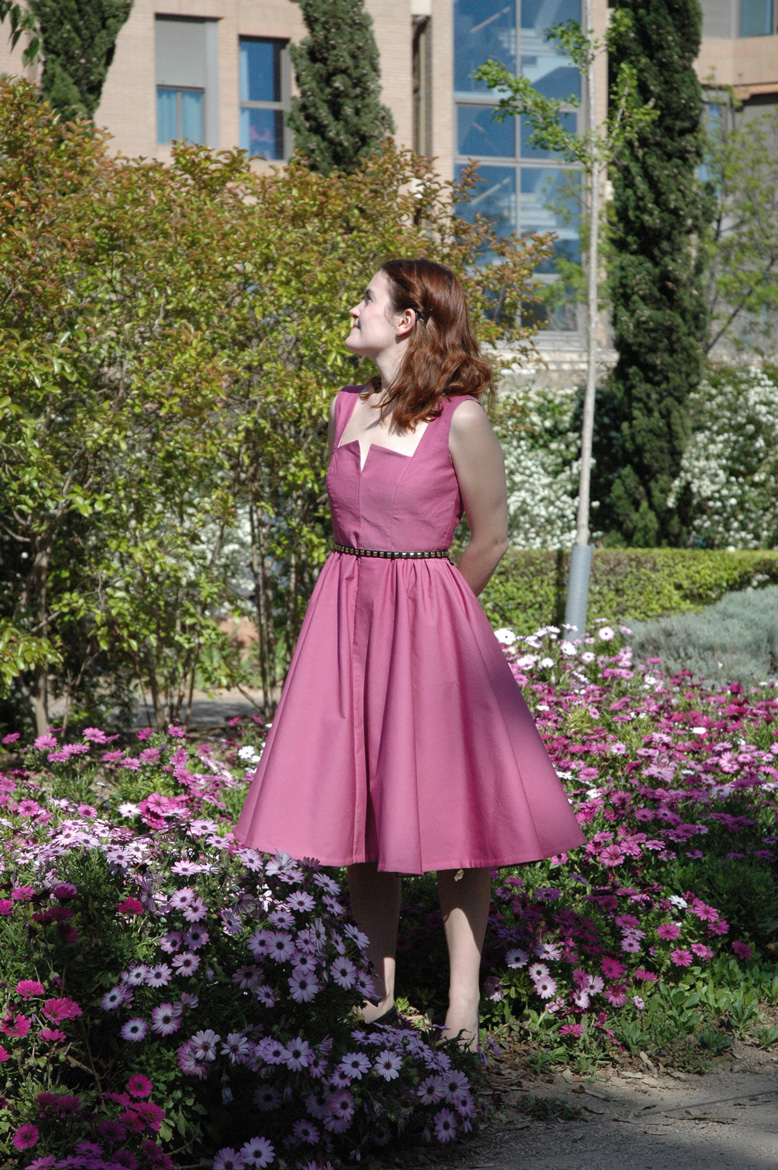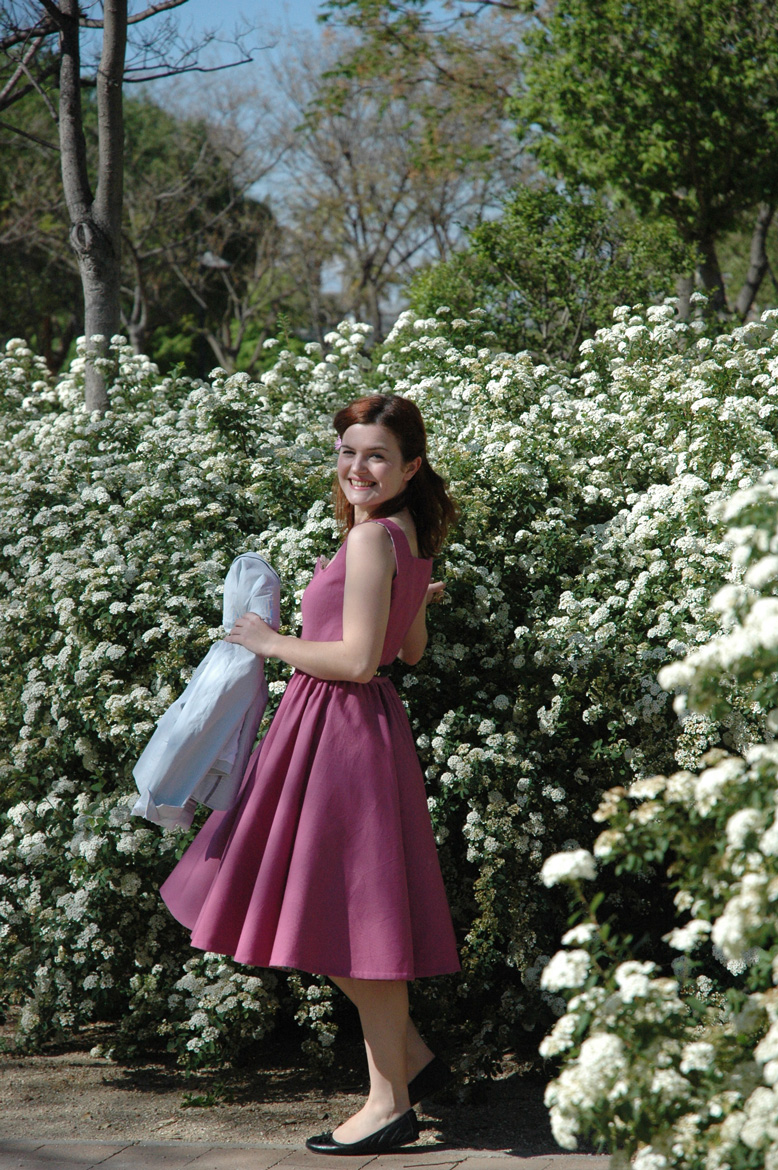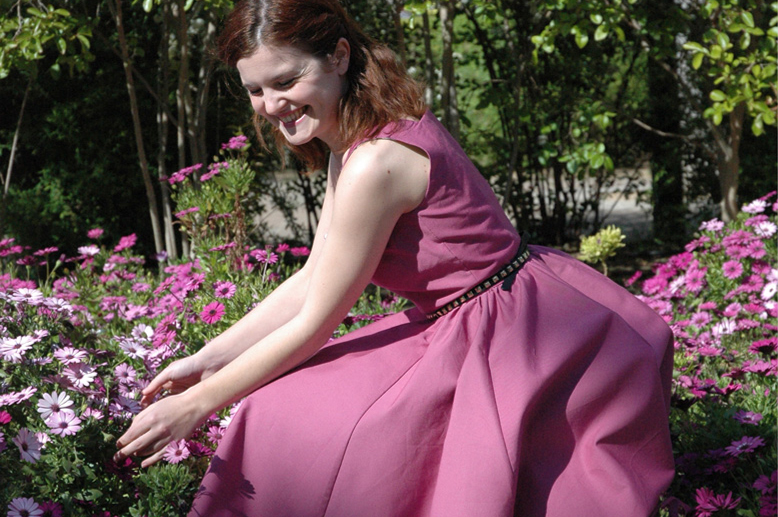 It's my second dress for the Colette Spring/Summer Palette challenge. If I keep going this fast, my sewing projects will be finished very soon. Well, it's not like I don't have huge pile of patterns and fabric to continue feeding my sewing machine.
I used to top pattern of Burda dress 116 from the october 2010 issue. I was reading it at my friend Catherine's house and I had to borrow it from her when I saw this dress. The pattern is easy, there are princess seams on the front and back, a little opening in front and a back invisible zipper.
Again, I changed the skirt pattern for my own eight panels one. The original had a simple rectangle gathered at the waist. Nice but I prefer my own as it gives a New look style to the dress.
I am not sure of the fabric composition. I admit that it was on sale and I liked the colour and the drape so I didn't pay too much attention to the name on the tag. Well, I can say it's a medium weight fabric, there is a very little bit of stretch and it's very confortable to wear. Will that be enough?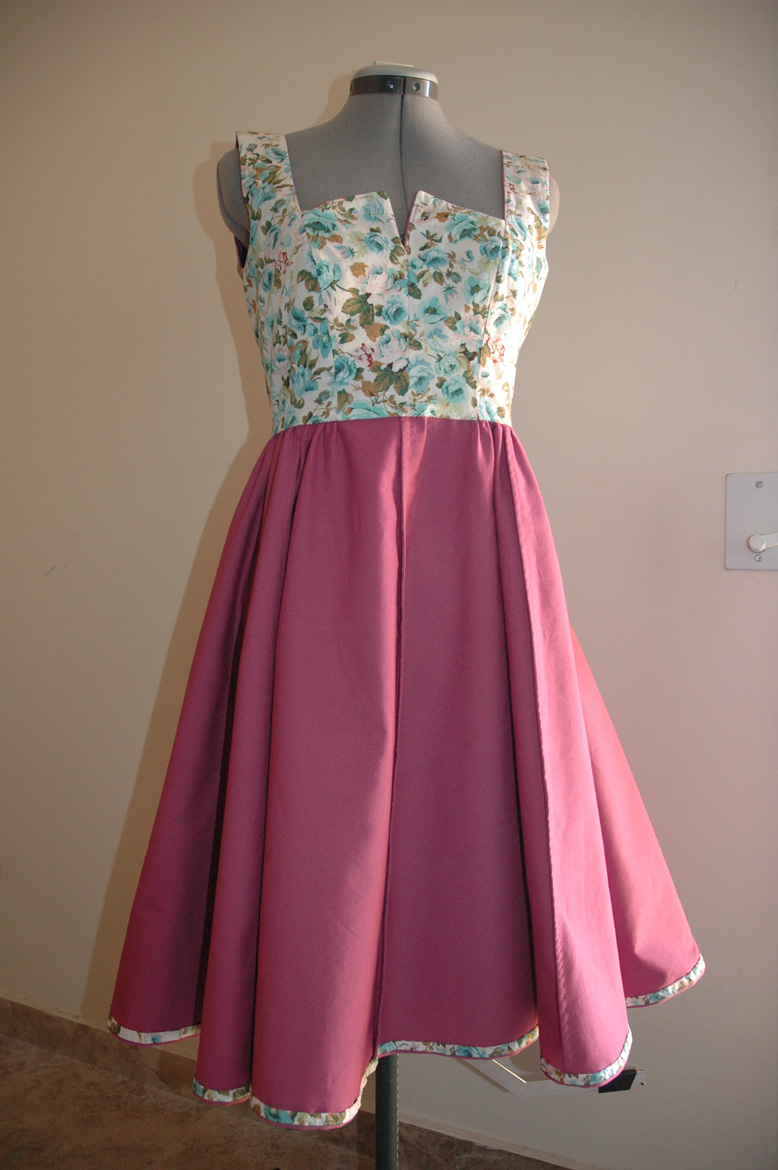 I lined the bodice with a flowers printed cotton, and I made a bias tape of it to enclose the hem. Which was catch-stiched by hand this morning in front of a James Stewart movie (nothing to make time fly as James Stewart!). I used French seams for the skirt to avoid fraying. So here is a view of the inside, neat and tidy, no loose threads:
I enjoyed taking the pictures in the park, it's so nice to feel the sun on my face and the gentle breeze playing with my skirt. I hope everybody had a nice week-end!