Hello Sailor!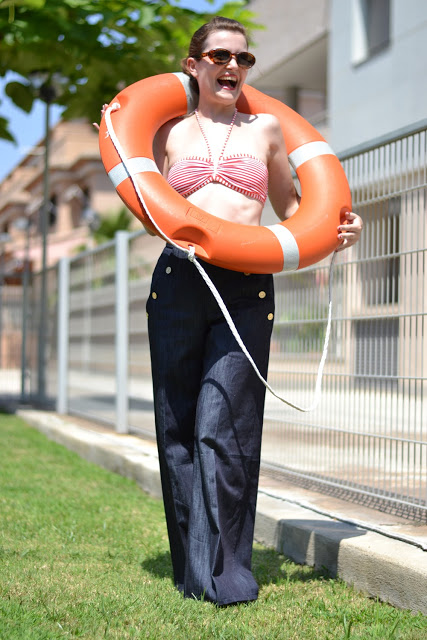 This is my 1srt pair of trousers! Aren't they cute? I am sure they are made to be worn by a tall model like in the Burda magazine (and not a very short girl like me) but they caught my eyes last year when the issue came out and I had to have them. It took some time (and I don't even have the fabric excuse: I bought that denim fabric as soon as I opened the magazine and had it over a year in my stash especially for that purpose). I was scared of sewing trousers, here's the truth!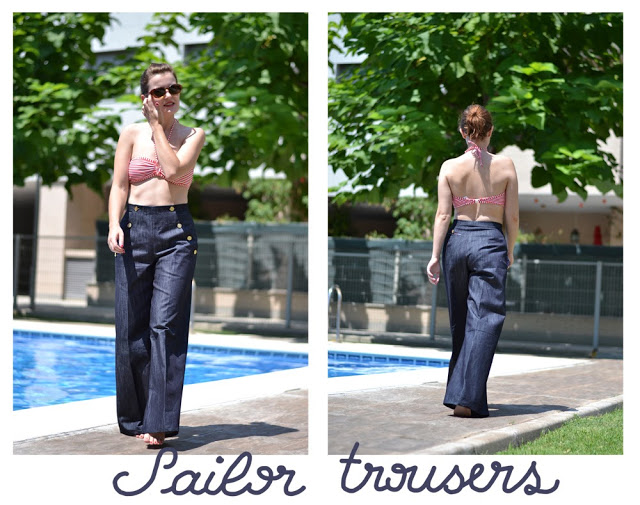 The pattern is
Burda 125 from April 2012
, high waisted sailor pants with side button placket. The fit is easy to achieve as the legs are very wide. I didn't make any change to the pattern, only hemmed the leg wayyyyyyyyyy higher:) The most difficult part is the back welt pocket, but as that wasn't my first, I didn't have any problem.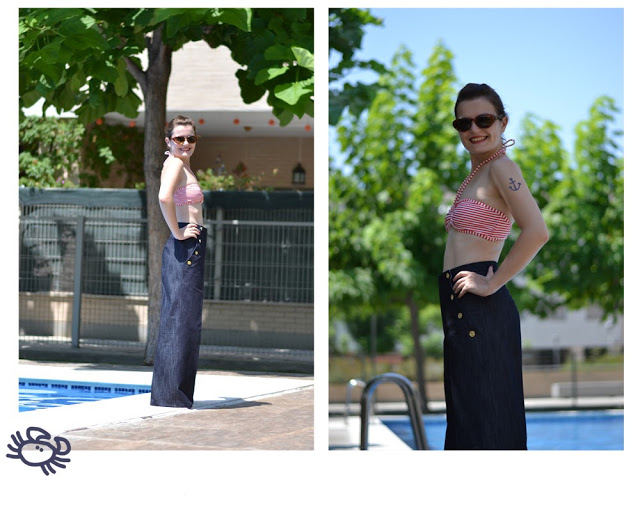 Do you like my photoshop tattoo?
The button placket is lined with a red and white cotton fabric I had left. Behind the placket, there is a zipper to close the trousers. This is a quite clever opening and a nice detail. Speaking about details, I added gold buttons with an anchor for an even more sailory touch!
As for the denim, it's light and nice to work with. But way to warm to wear for more than 10 minutes with the weather we're having this summer. But I'm sure that they will be perfect trousers for the fall…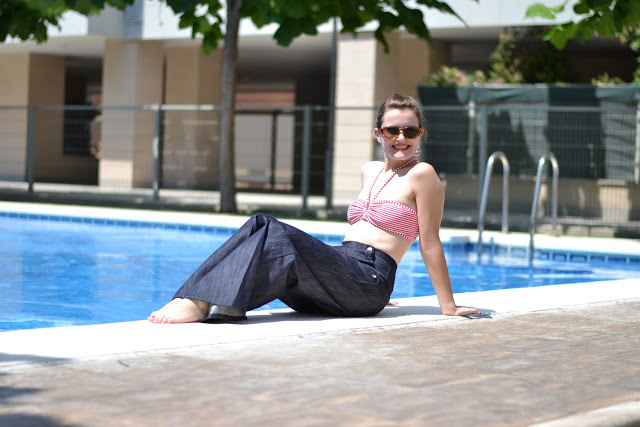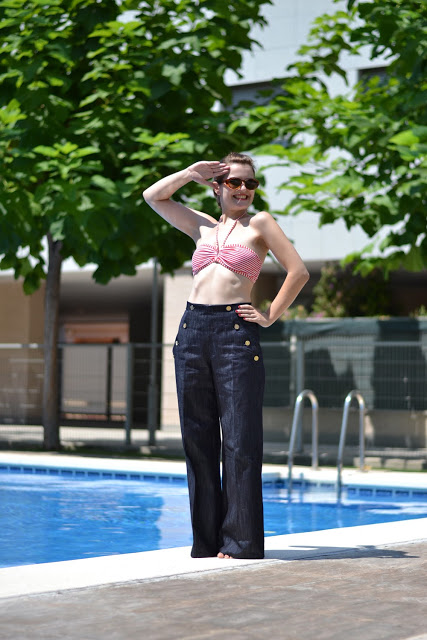 I feel very "pin up" while wearing these trousers, they have a 1940's vibe for me. With a tank top or a crop shirt tied on the front, they would look so cute! And very high heels of course!
I wish you a nice week!