Here is our new pattern, the Serra jacket. Does it ring a bell with its double pockets? It's an adult version of our kid's coat, designed for our first Mini collection last February. Many of you asked for an adult version of the jacket, so we made it! We have taken the shape and details of the Mini coat to develop the first "version" of Serra (view A): an unstructured, unisex jacket – we wanted it to be perfect for you and your man as well! – raglan sleeves, fully lined, with all the Mini coat details… But we didn't stop there! We've been talking about making new patterns with multiple possibilities for a while, like the Aldaia dress you love so much (all the variations have make it our best-seller!).
The Serra jacket was the perfect example to try the multi-purpose versions: with its simple shape, we have worked on different lengths and details to propose a 3-in-1 pattern. Three views for three different styles and uses. We are delighted to show you the result of long months of work!
—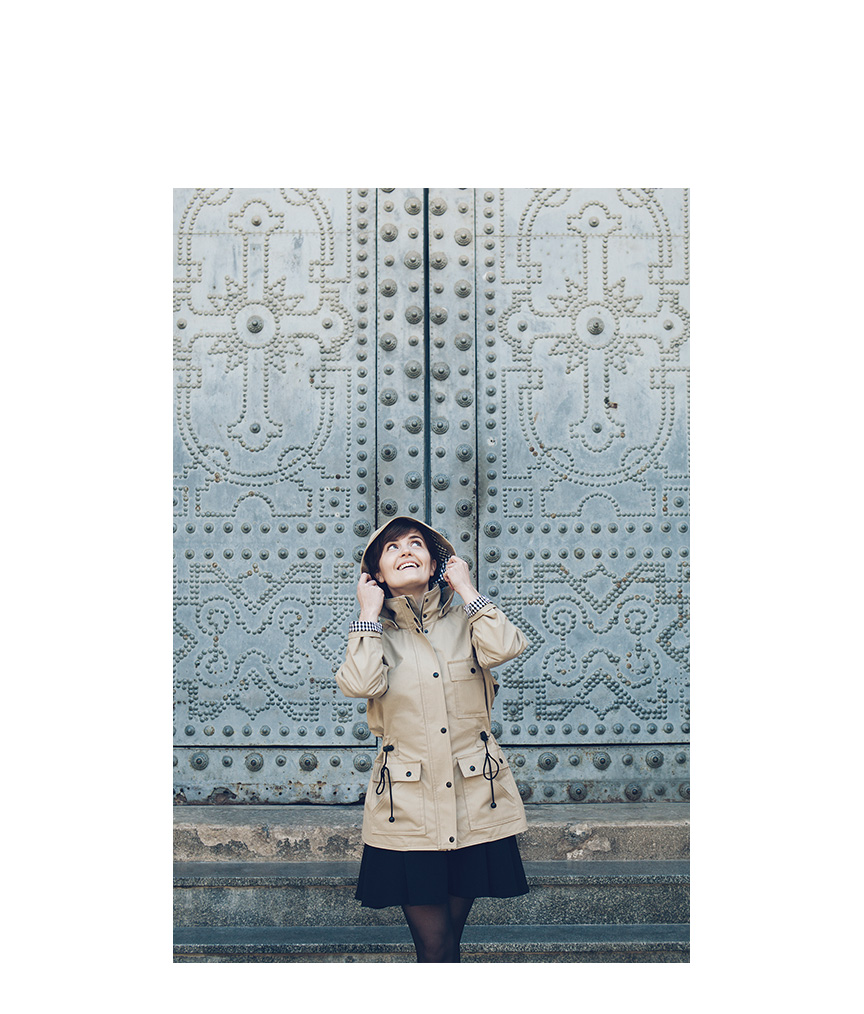 Serra jacket, view A
A mid-thigh jacket inspired by the Pauline Alice Mini coat and the traditionnal breton raincoat.
—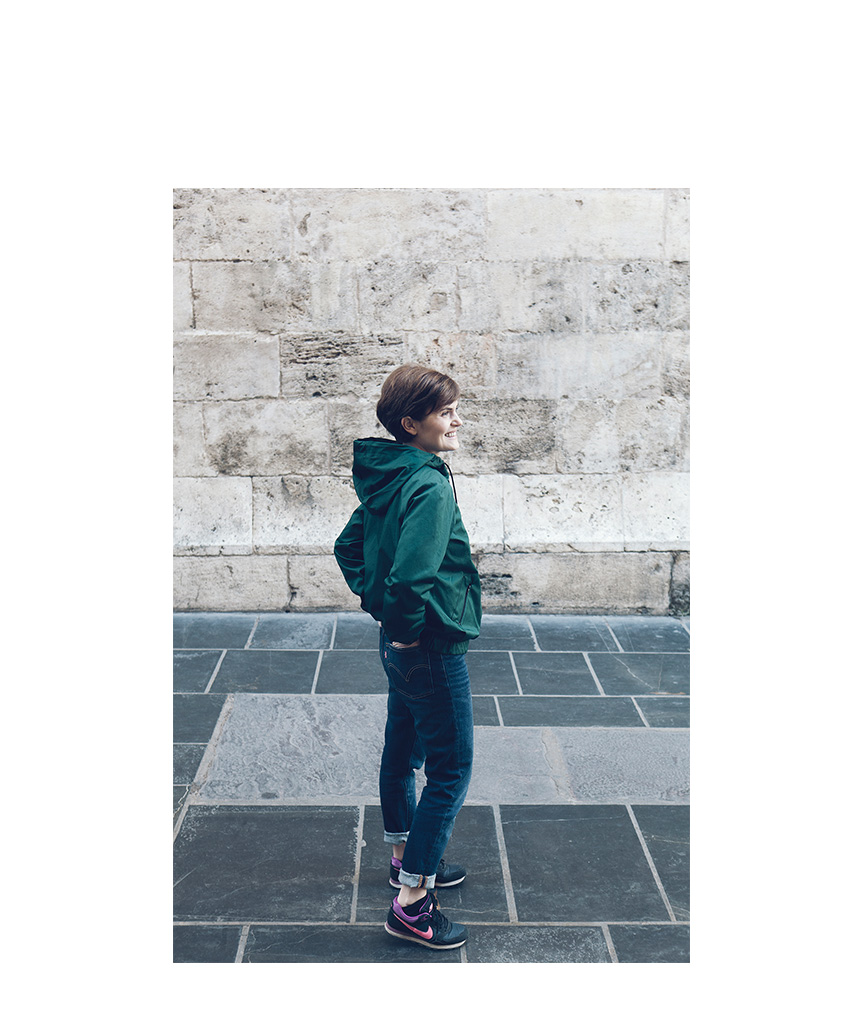 Serra jacket, view B
A short jacket with hood, athletic style.
—

Serra jacket, view C
A knee-length jacket with trench coat details.
—
More than three versions of the same pattern, these are three unique jackets designed from the same base with lots of possibilities. In the next post, we'll talk more about the details of each view. In the meanwhile, I hope you'll like the Serra jacket pattern (or at least one of the view!). My favourite is the athletic View B whereas Lucile is in love with the city version of View C. What about you? We are curious, let us know which one is your favourite!
– You can find the Serra Jacket pattern in printed copy or PDF (A4 print-at-home and A0 copyshop included) on the shop. –
---
Technical details
Difficulty: The Serra jacket pattern is designed for an advanced seamstress. Some details like the welt pockets or collar Pauline Alice Sewing Pattercan be a difficult for a beginner. But if you want to tackle this project, we've made some photo and video tutorials to guide you through the construction of the most complex steps.
Size chart: For Serra, we've worked with a different size chart than usual. The pattern was graded using a half-size scale from XS (34-36) to XXL (50-52) to get the ease and fit we wanted for a unisex jacket. Even if you are accustomed to our patterns, we recommand you to make a muslin, even a partial one, to choose the best fit. I'm wearing the jacket in XS in the pictures (for my usual 36).
Pattern and instructions: The Serra jacket pattern includes an instructions booklet in french and spanish. Each view has its own step-by-step illustrated instructions. Besides, there are seven pattern sheets (yes, seven!). Because of the number and size of the pattern pieces, you'll find that some of the smaller pieces are included inside a bigger one, so you won't be able to cut diretly into your pattern.