Today, I'm not releasing a new garment pattern but an accessory. Welcome to the Arenas bag!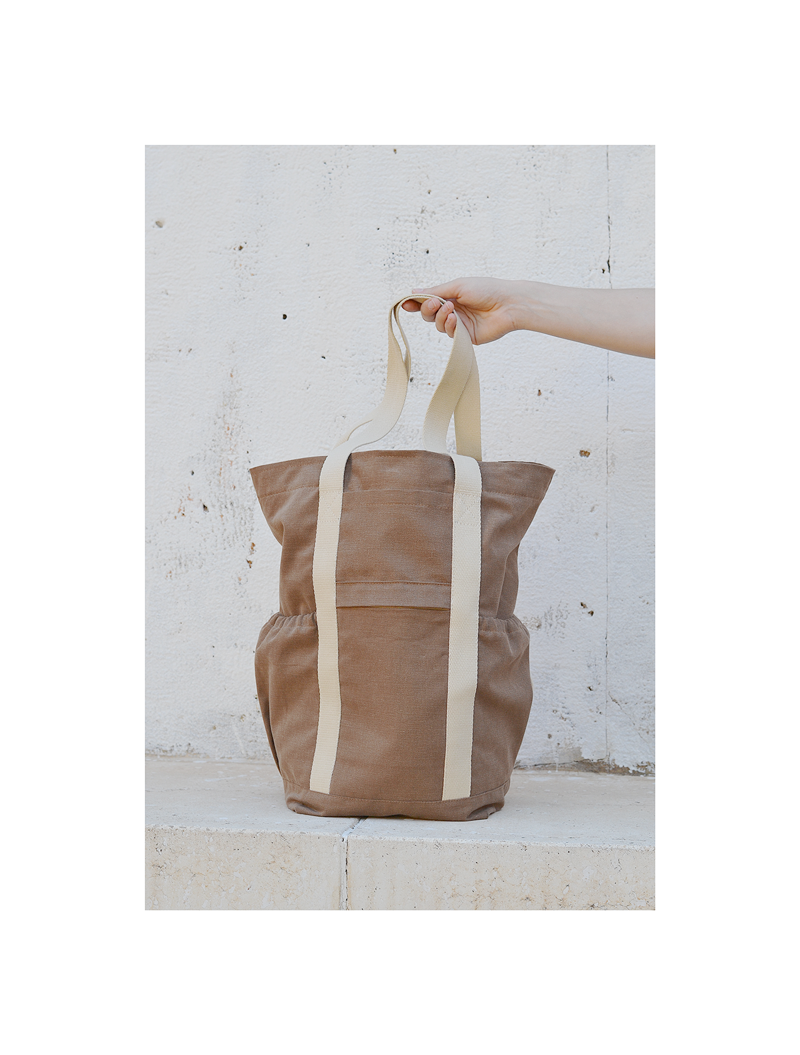 I'm not a purse kind of girl but I love a good backpack! I find them so practical to carry all your essentials and still have free hands. But it's not always easy to find the perfect backpack for me: I might like the shape but not the colour, or the contrary, it might lack some inside compartments, the opening might not be easily accessible… Well, I can just draft one myself!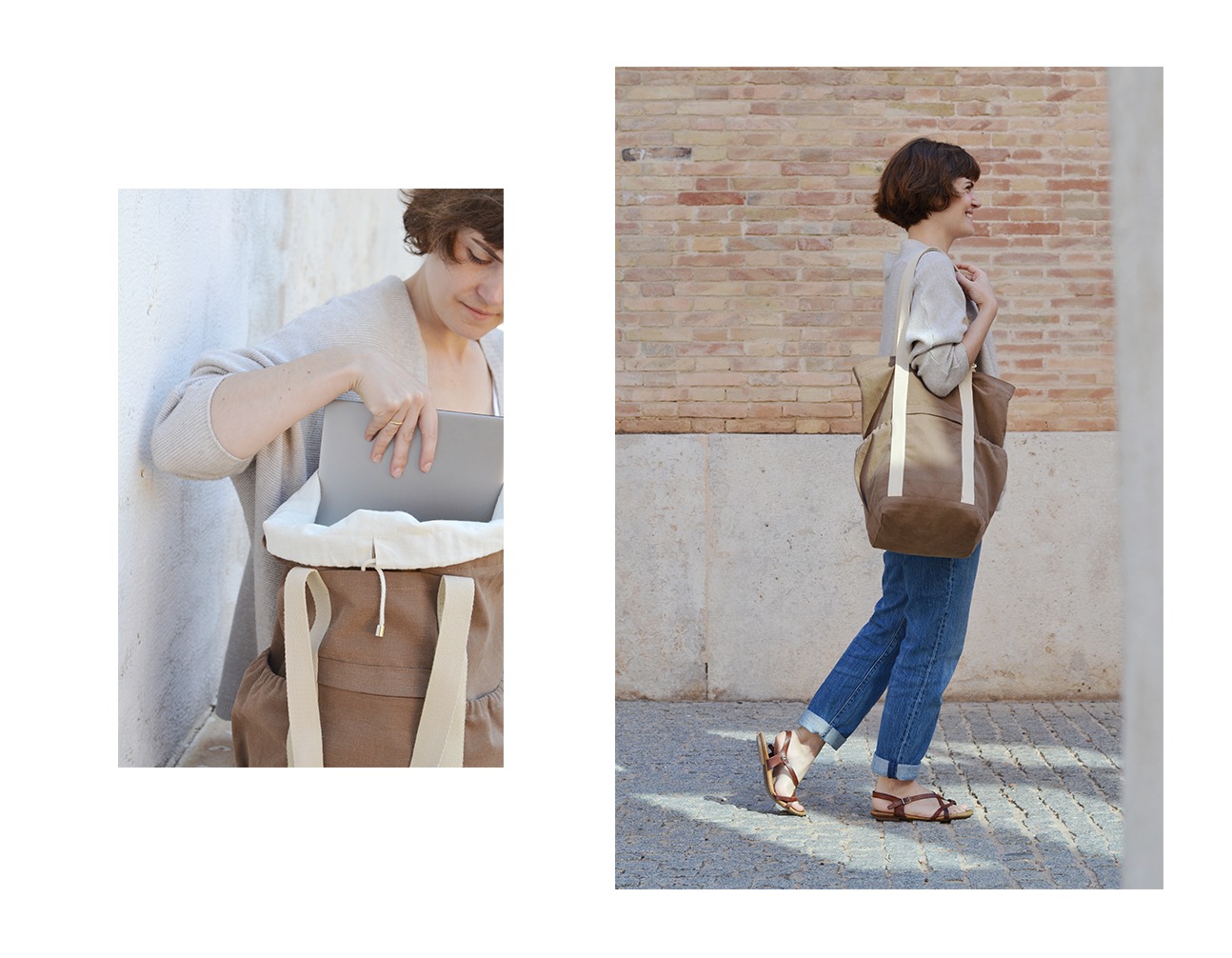 The Arenas bag checks all my requirements: not too small nor too big, it has the right dimensions for a day bag (or even for a week-end trip if you're a light packer like me). On the front, you'll find a long pocket (for your newspaper or your baguette) and a zippered pocket for your bus card, your headphones or your keys. There are also two water bottles pockets on the sides, perfect for a water bottle (hence the name!) or a book.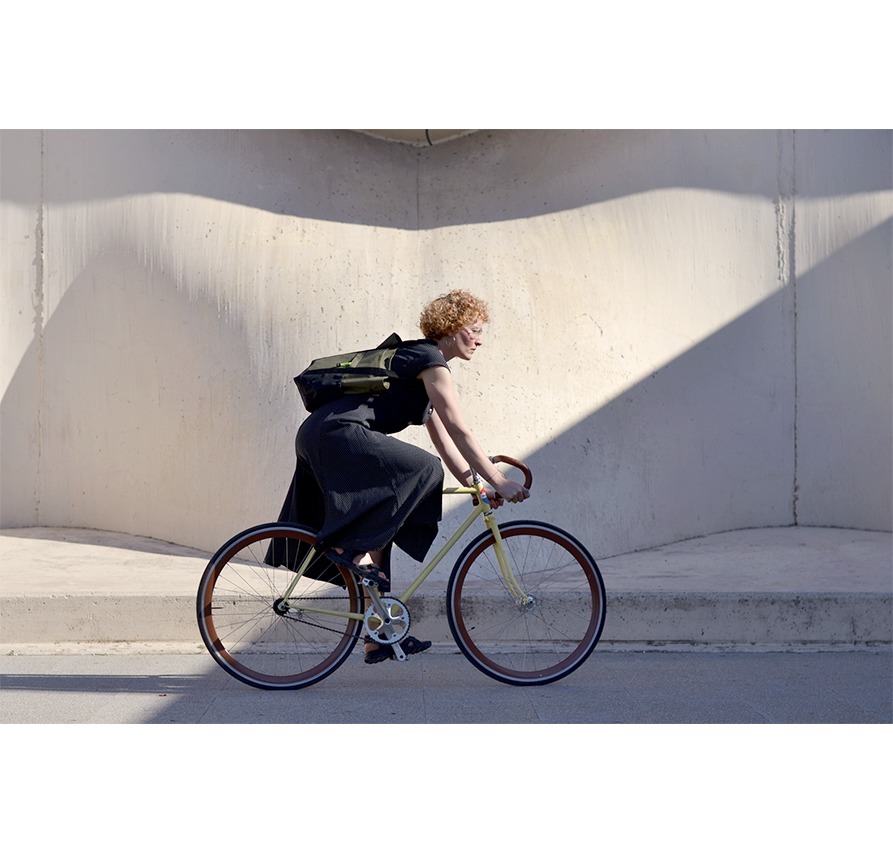 And the best feature for me is the tote bag shape that can be worn over the shoulders or as a backpack. The back strap is adjustable in length so it can transform from tote to backpack. With its top loader with drawcord closure, you'll have easy access the bag's inside compartments. The back panel is padded for more comfort. The Arenas bag is fully lined. Inside, you'll find a big patch pocket on the front, a big pocket on the back that can fit most 15" laptops and a small zippered pocket for your valuable belongings.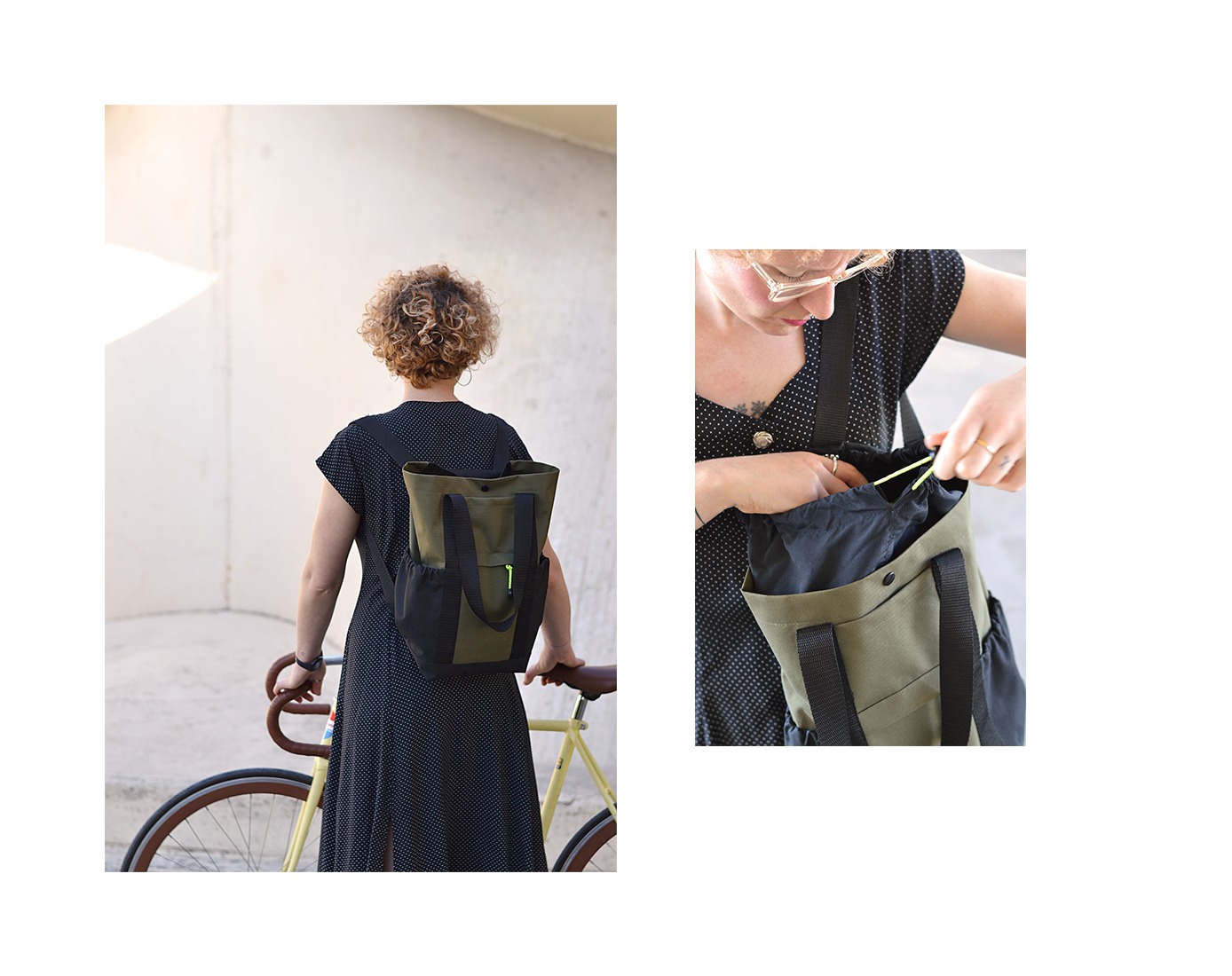 When planning our photoshoot, we have thought of showing two different bags so that you can see the multiple possibilities of styling the Arenas bag. The one I'm wearing is made with a heavy duty coton canvas from Stragier and lined with a medium weigh cotton – that the fabric I use for my toiles. Vanessa is wearing a more athlectic version, made from Acier Cordura® , a technical fabric made from nylon, in olive and black colours and lined with black Tactel® Santorin , a waterproof fabric. All these fabrics come from activa textil.
In a few days, we'll share a post we have written on fabric and material inspiration to give you more ideas. If you don't want to wait to sew your Arenas bag, medium weight and heavy duty are the keys.
–
The Arenas bag pattern is available as a PDF download with detailed instructions, an A4 print-at-home pattern and A0 copy shop version as well. You can find it now on the shop!
–