I love sewing coats, that's not a secret. Not that I need an excuse to make one but I don't wear coats that much in Spain. But this time, I had a very good excuse to make one indeed. See, I have my dark blue Quart coat, light blue Hemisféric coat and pink self-drafted coat in pretty good conditions but I can't close them anymore. They are all rather fitted at the waist and for this winter, I needed a coat… not so fitted.
SERRA JACKET AS A LONG COAT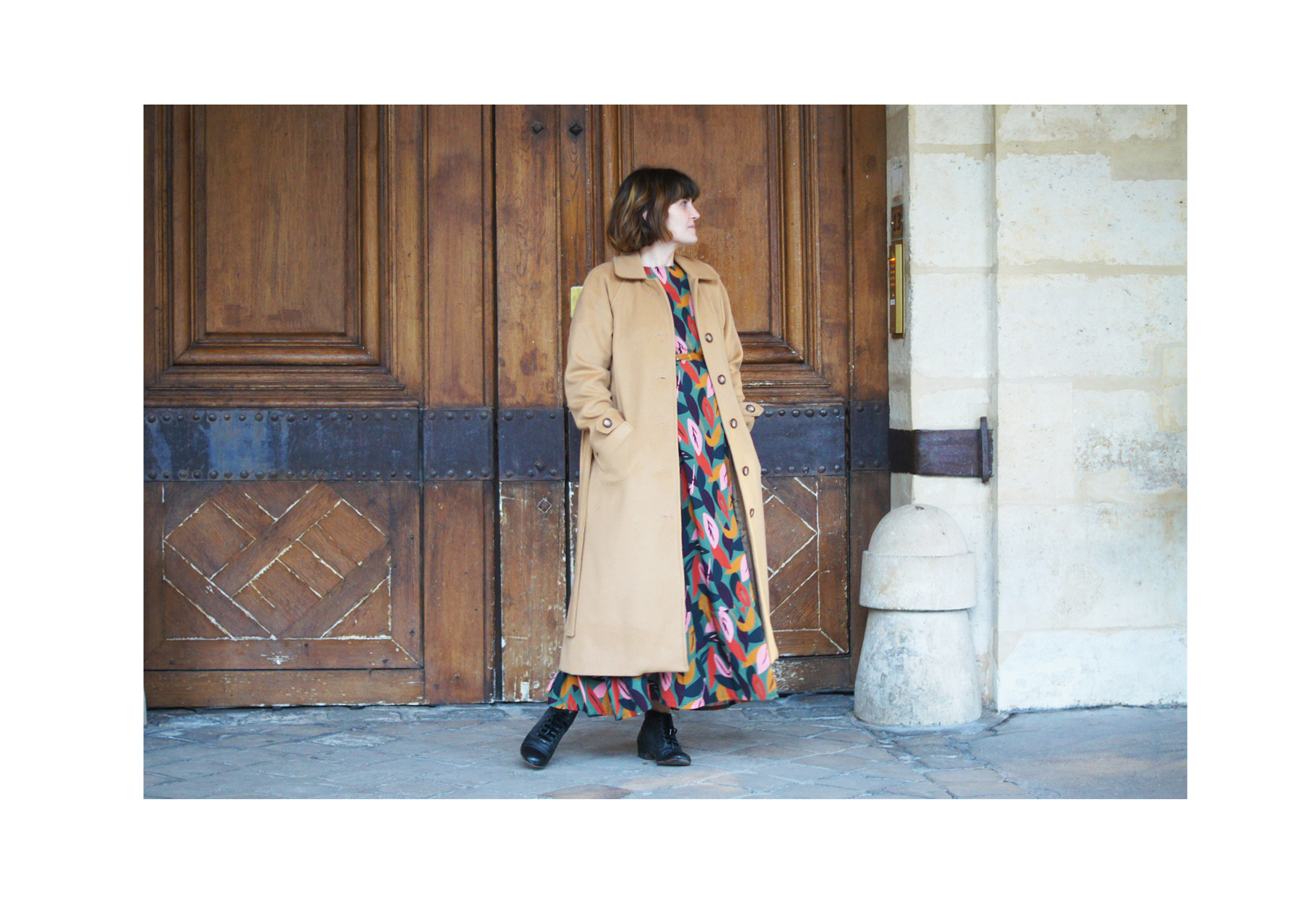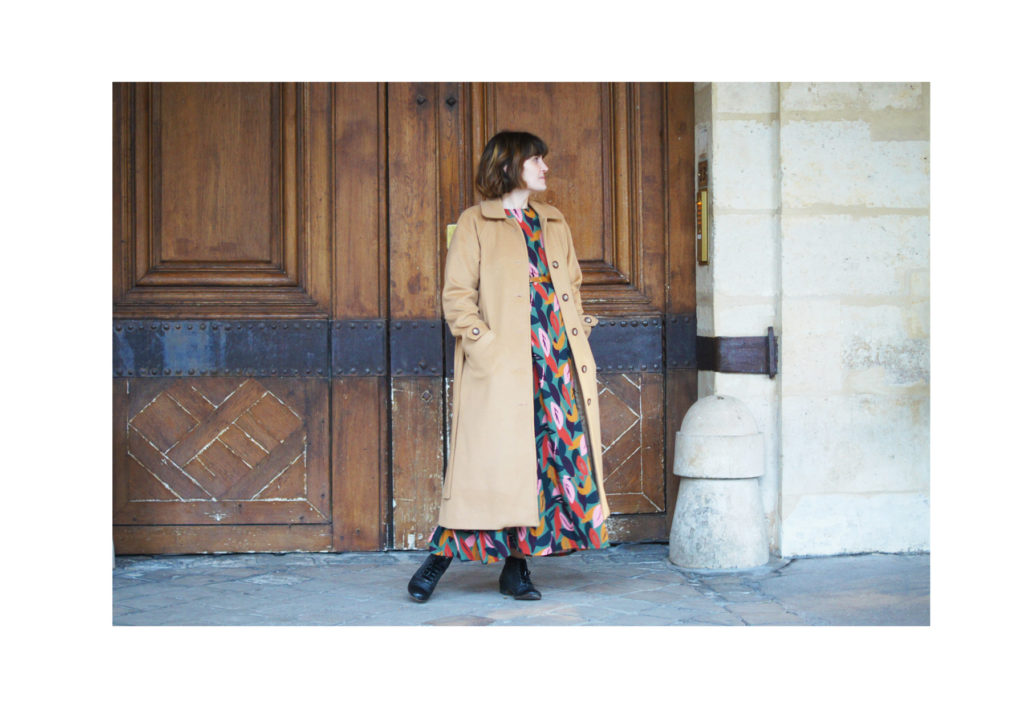 One of my inspiration for the Serra jacket pattern was a Balmaccan coat by the british brand S.E.H. Kelly. I love the classic shape, raglan sleeves, beautiful collar and topstitching. Looking through coat patterns, I remembered this one and decided on using the Serra jacket with a few changes to make it.
I chose View C as a starting point as it has so much similarities: the collar, the cuff button tabs, the length. The first change I made was lengthening it about 40 cm as I wanted a long coat that goes to mid-calf, almost ankle length. But because of the length, I knew a back vent would be easier to walk. So I added a back seam and drafted a vent for both the main fabric and the lining. I left off the wind shields and changed the shaped welt pockets for classic rectangular ones. Other than that, it's the same pattern and I used the same instructions (only adding the back vent).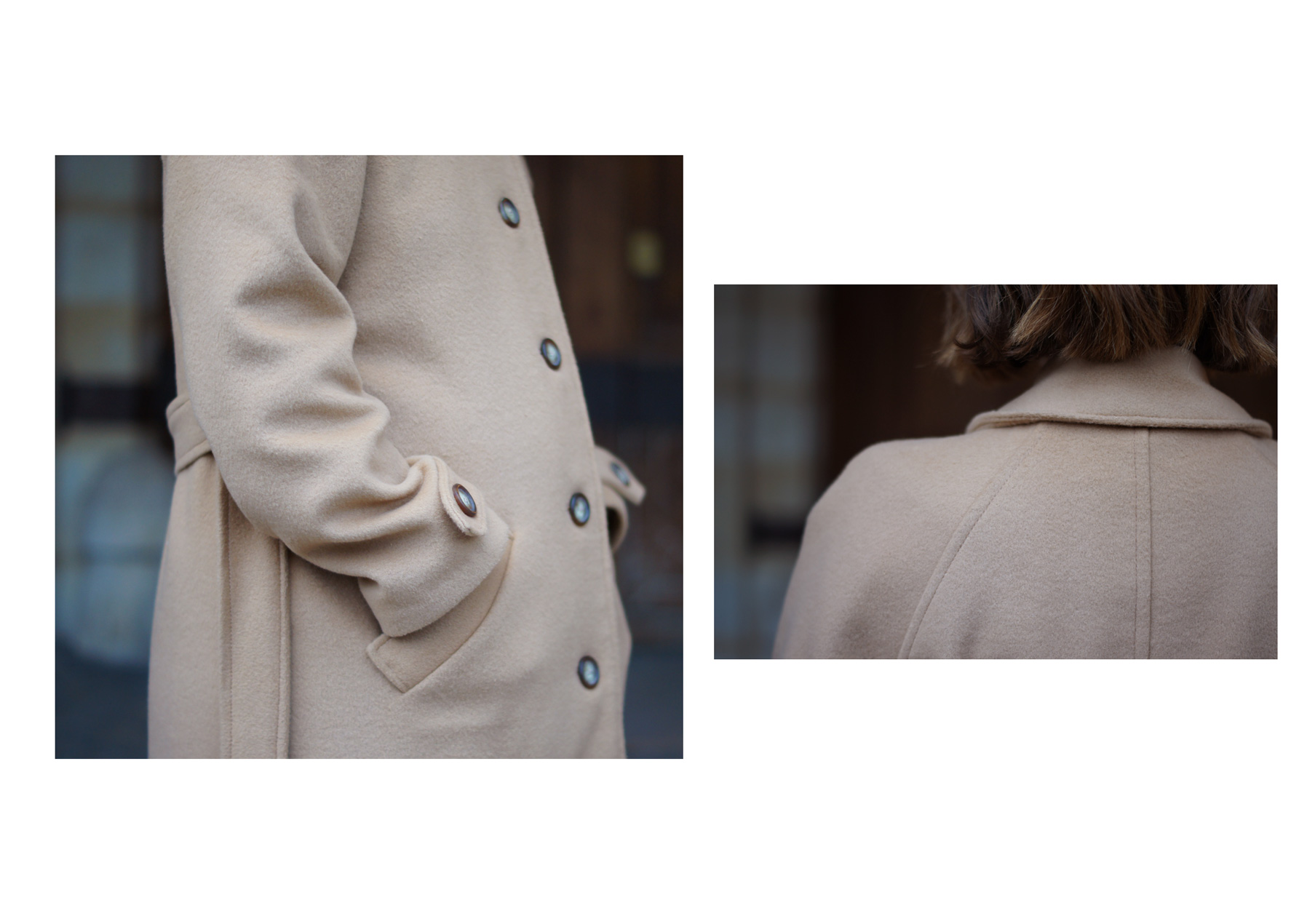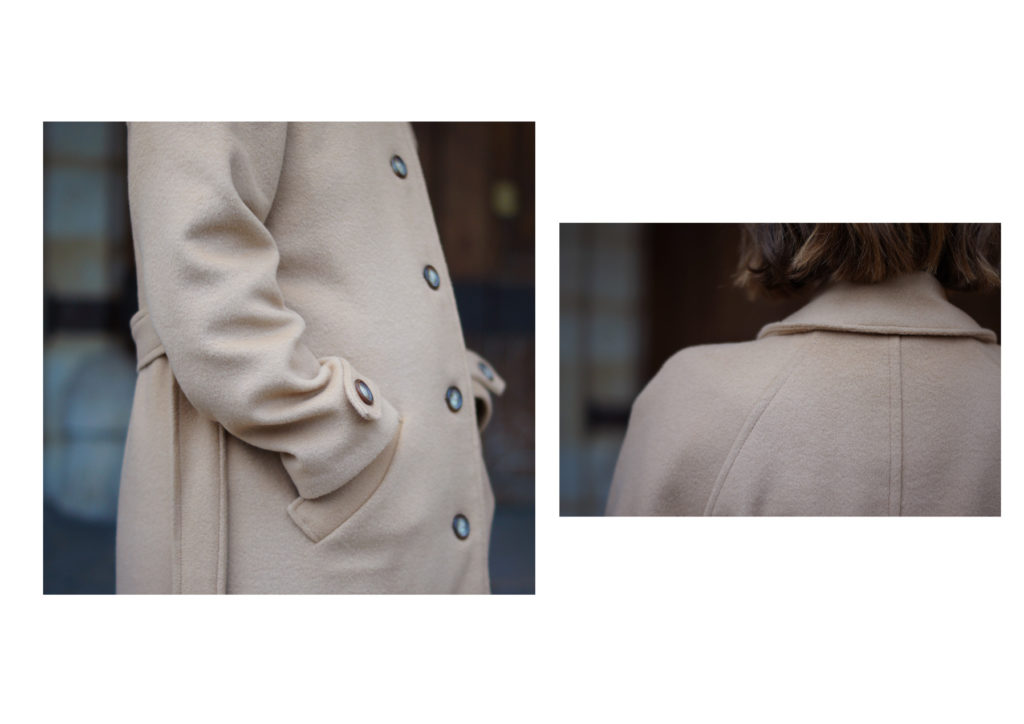 For the main fabric, I chose a heavy wool from Pretty Mercerie in camel (out of stock but similar here). I interfaced the facings, collars, armhole edges, pocket placements and hem. I just received my new sewing machine (juki DX-2000) and I was so happy with how well she sewed through multiple layers of heavy wool. Even the buttonholes were great! I used topstitching to give a little detail to an otherwise very plain coat.
I've been wearing it these past few weeks and I love it. Most of all, I love that it buttons close! I'm looking forward to wear it all winter and the next ones.
I'd also like to wish you all a Merry Christmas and Happy New Year! May 2020 be good with you!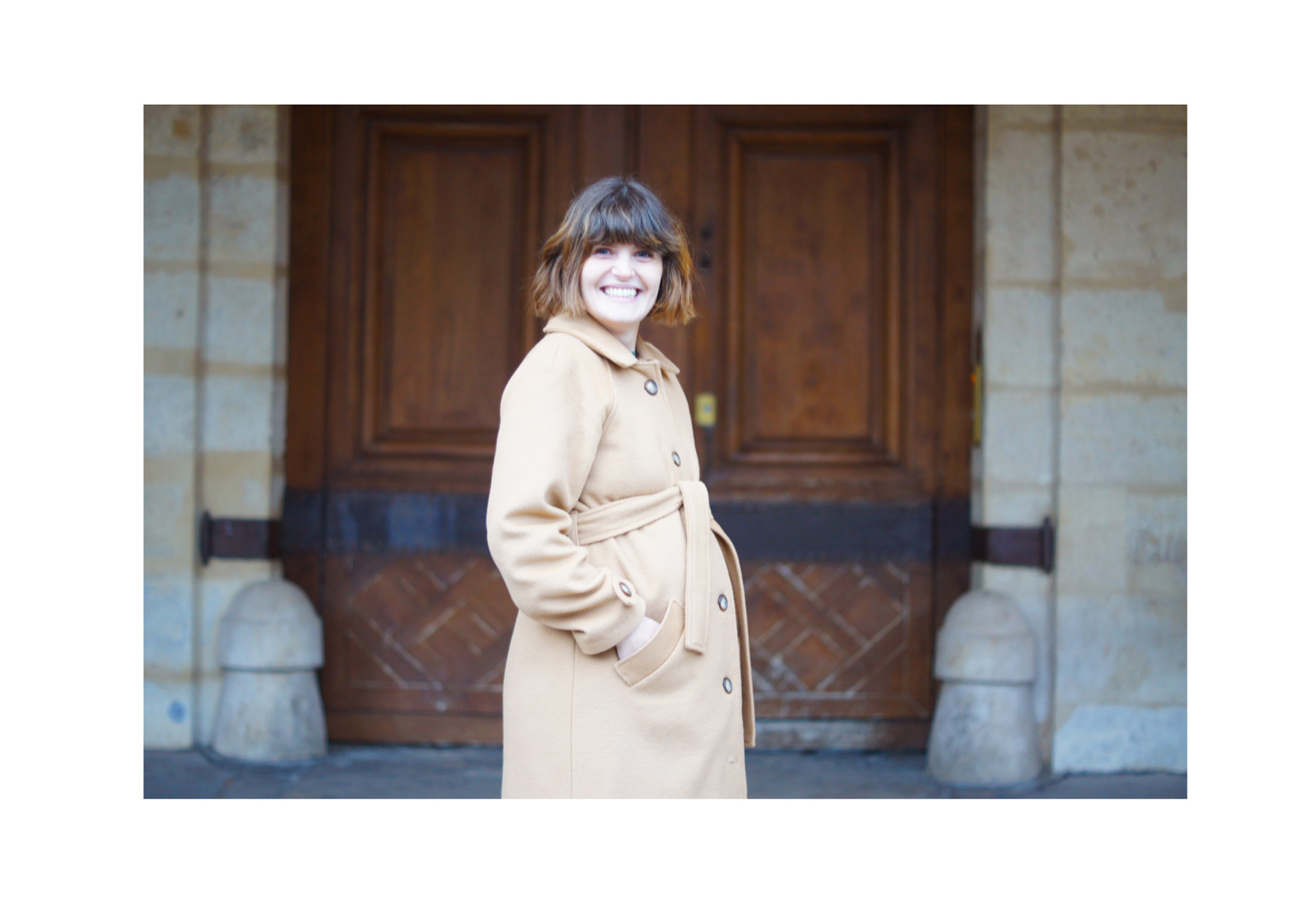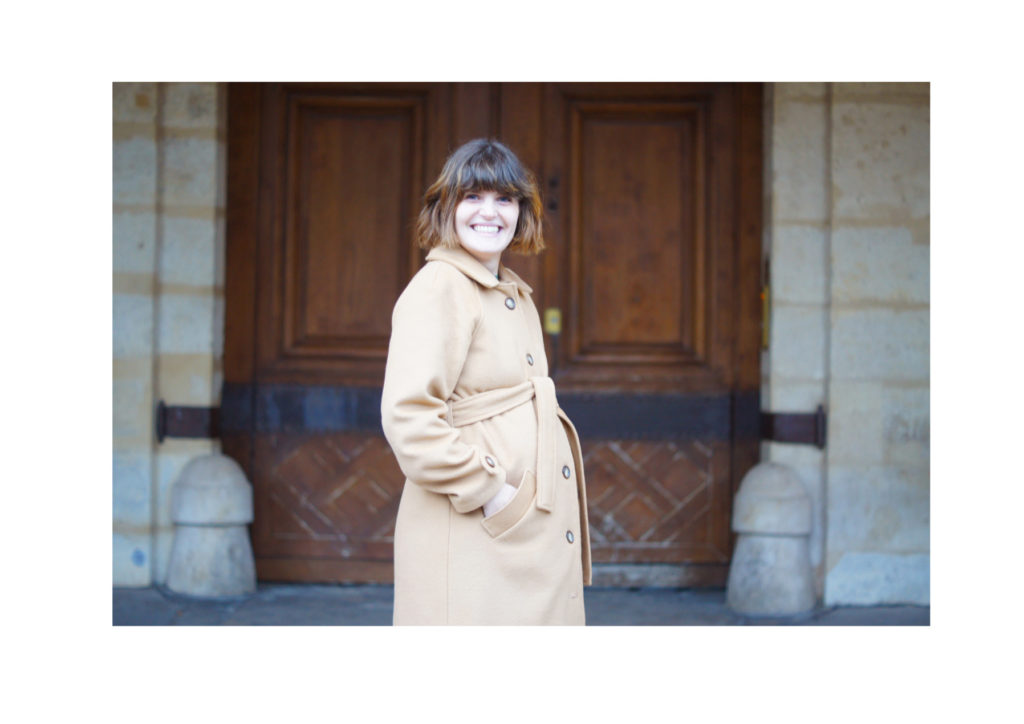 PS: yes, 2020 will bring another baby into our family! Another boy!