Serra is an unstructured, unisex jacket with raglan sleeves, fully lined. There are 3 views for 3 different styles and uses: a parka jacket for View A, an athletic blouson for View B and a trench coat for View C.  
VIEW A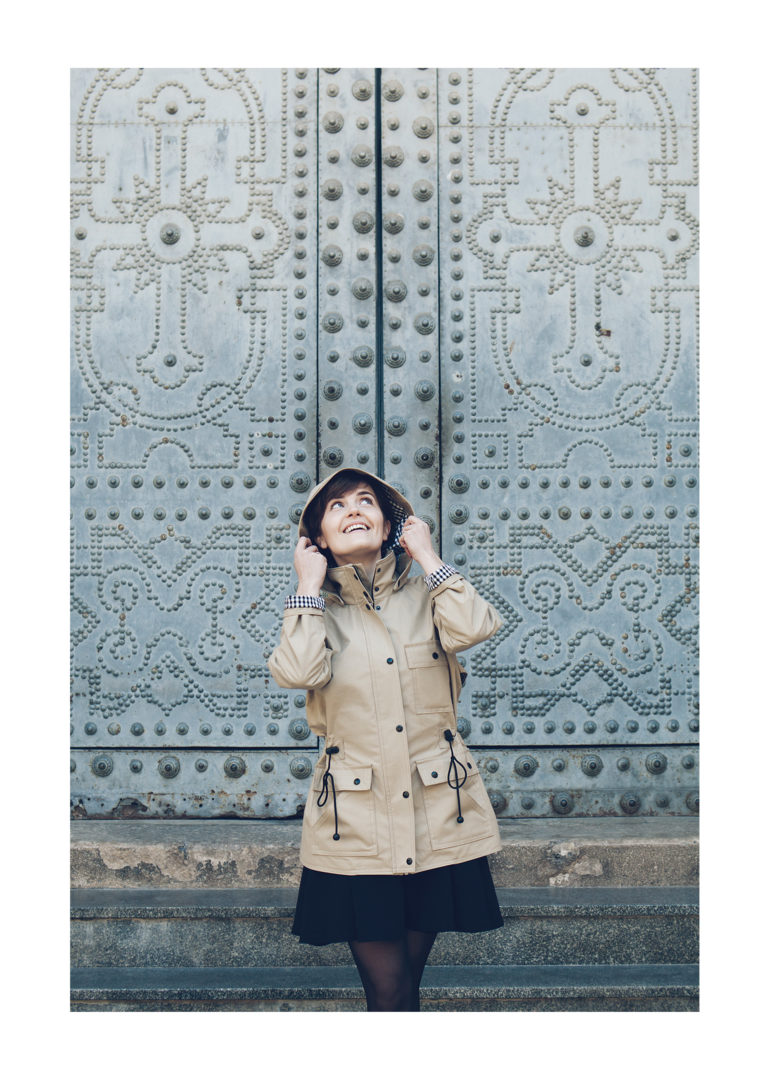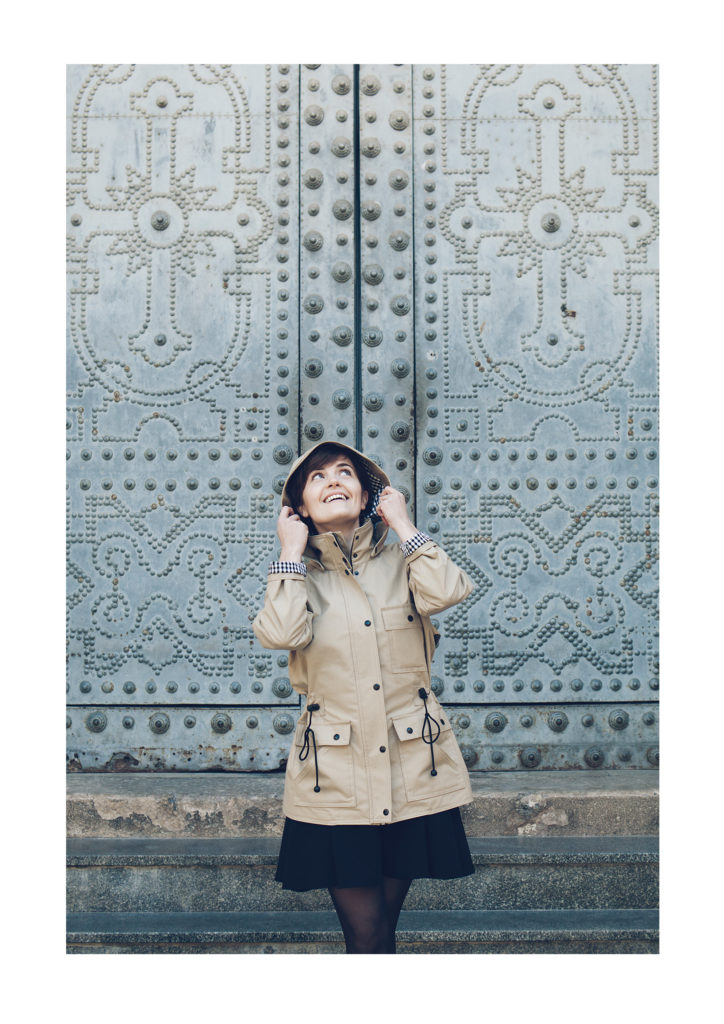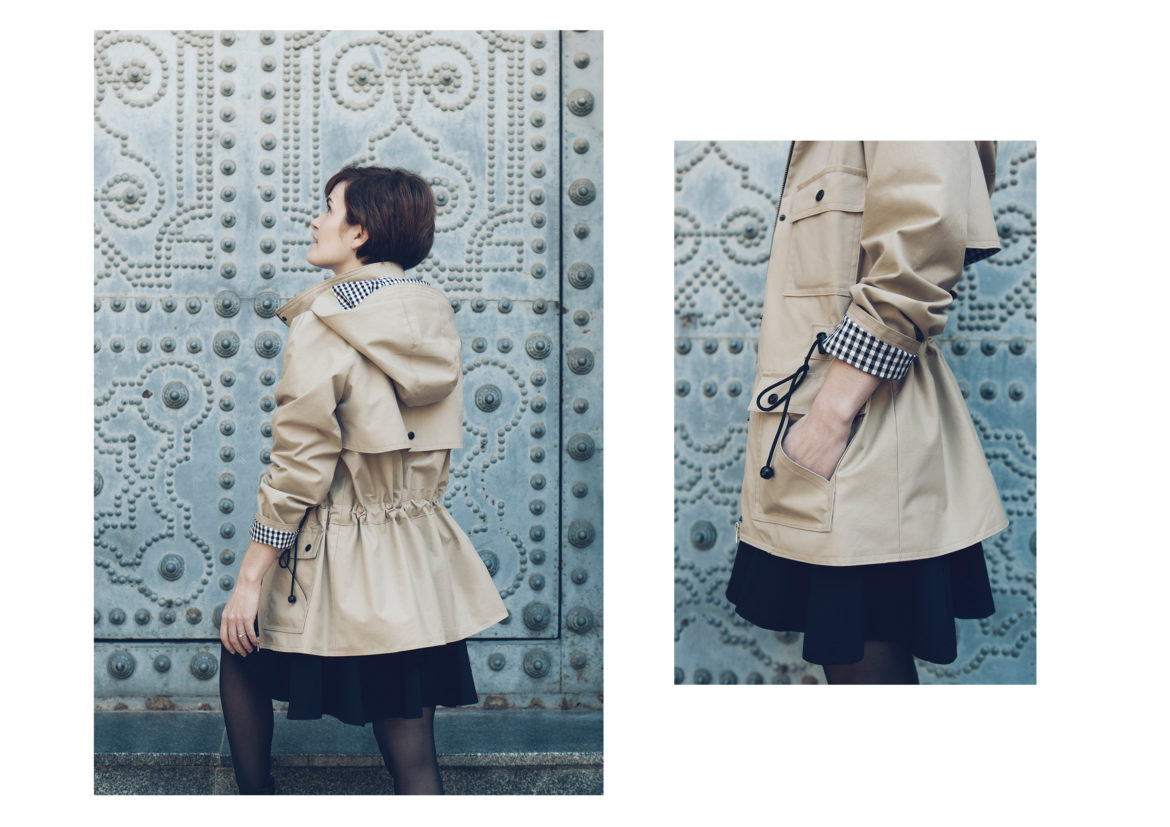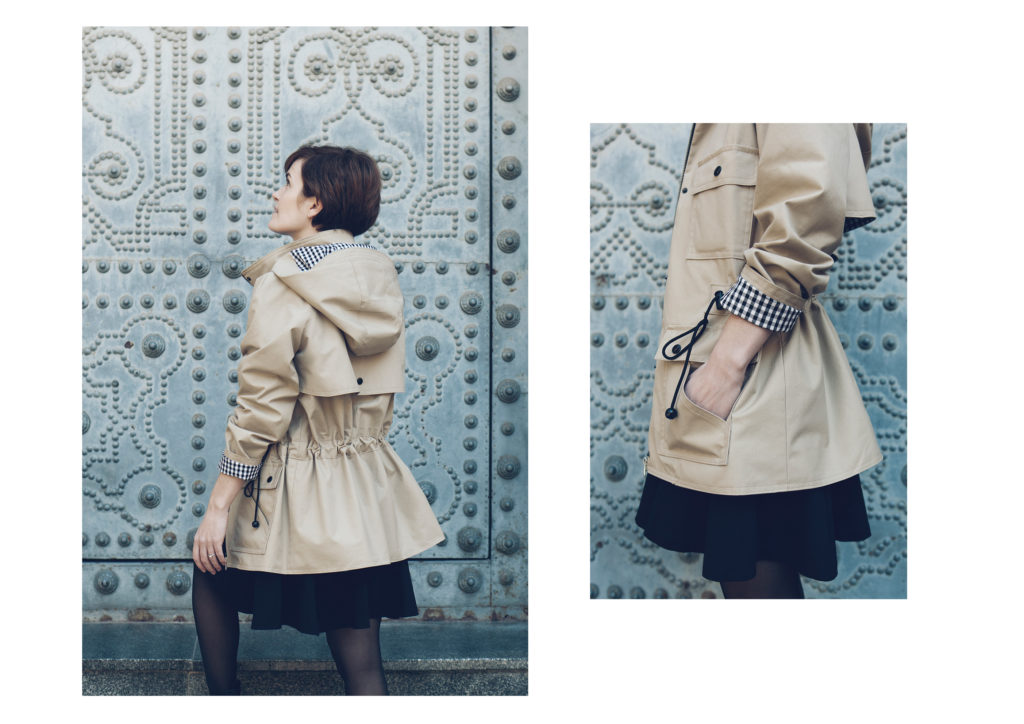 View A of the Serra jacket is a mid-thigh length jacket inspired by the Pauline Alice Mini coat and the traditionnal breton raincoat. It has been designed for the rainy and stormy days along the breton coast (my homeland). You'll find all the details of the original Mini coat: a parka/raincoat shape with storm shield and double pockets with flaps and snap buttons. We've also added a stand-up collar, a drawstring casing for those of you who want some waist definition and a detachable hood. The jacket hits below your bottom and is closed by a zipper and two button plackets with snap buttons. 
You can choose a lot of different fabrics for your Serra jacket. To keep the raincoat vibe, choose a coated or wax coton gabardine, perfect to protect you from the wind, in light to medium weight (between 150 and 300 gr/m2).  
Fabric : Trench dry oilskin – beige – Merchant & Mills.
VIEW B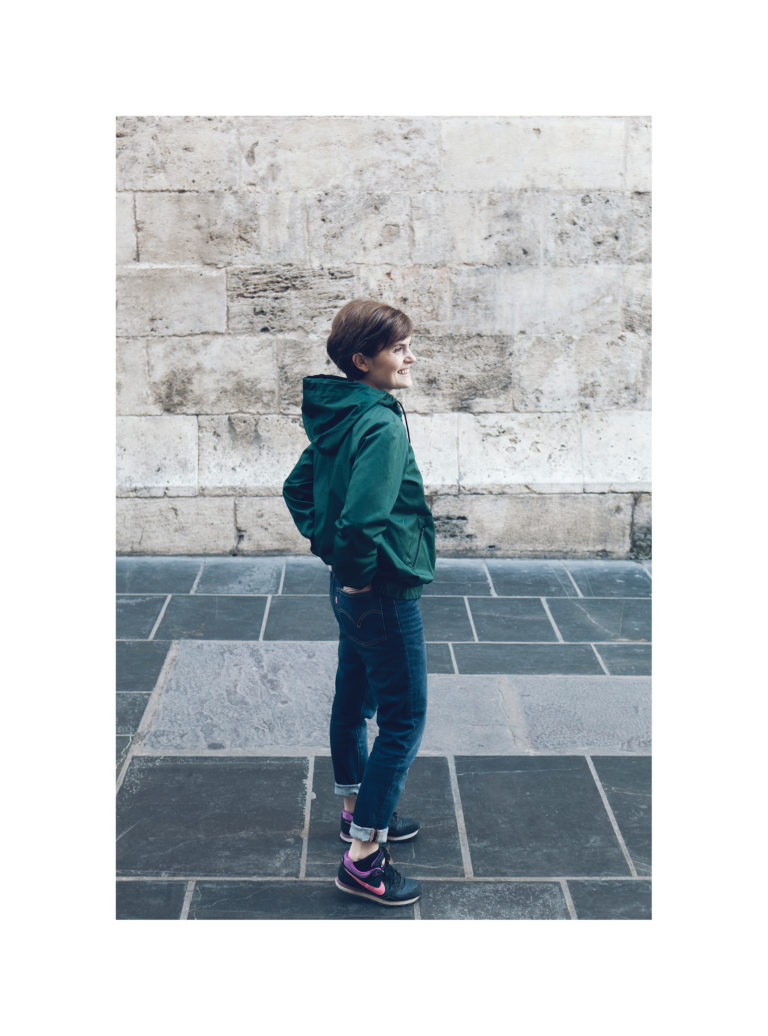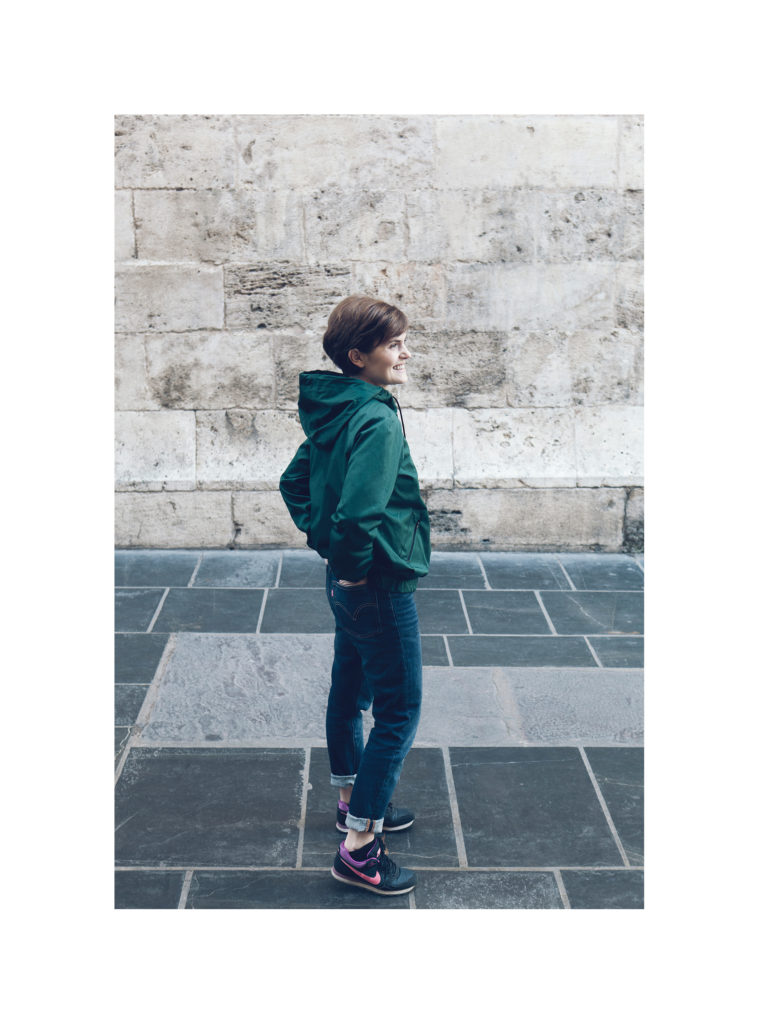 View B is a short blouson jacket with hood. With athletic aesthetic, it's great for outdoor adventures like a walk in the mountains. It has a front zipper from the hood to the elasticized hem. We have added zipped pockets: one on the bust and two on the front, large enough to hold all your everyday belongings (keys, money and phone).  
View B would look great with a technical fabric such as cordura® light or cordura® ripstop, or any light to medium weight fabric (between 135 et 200 g/m2). Here, we have used a lightweigh coton canvas.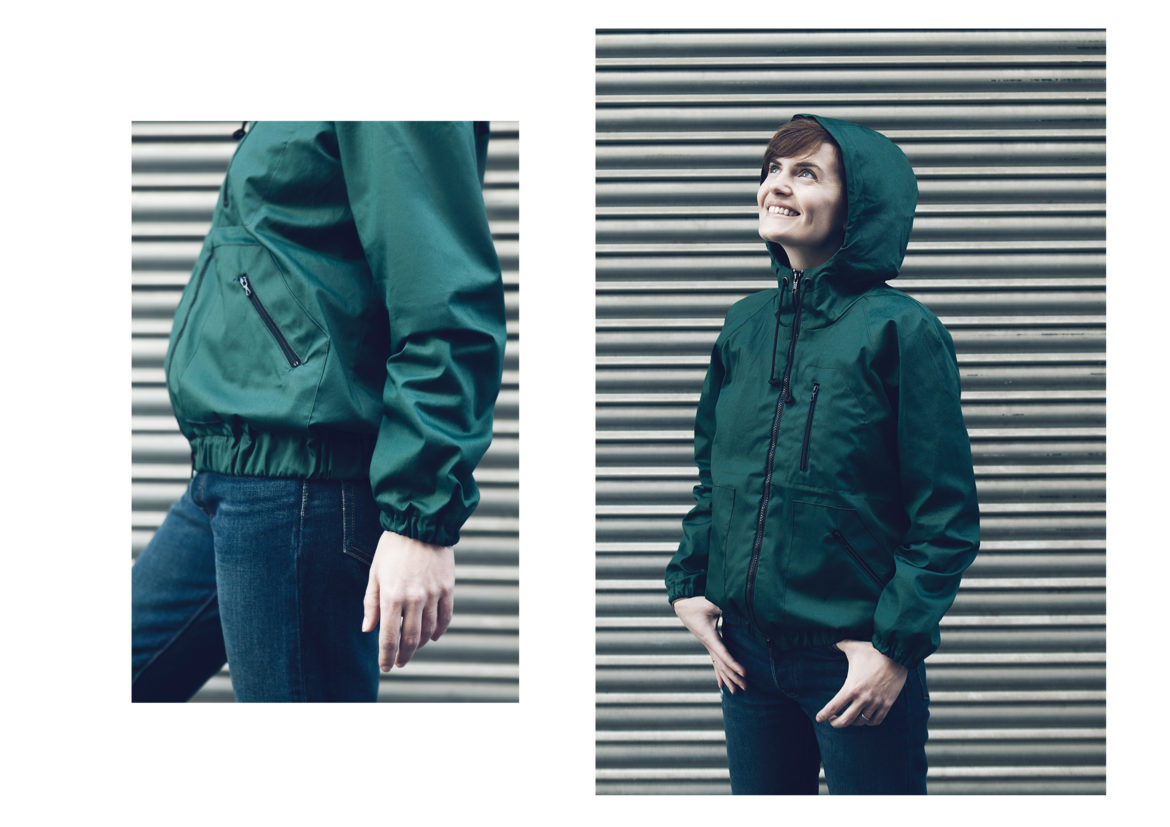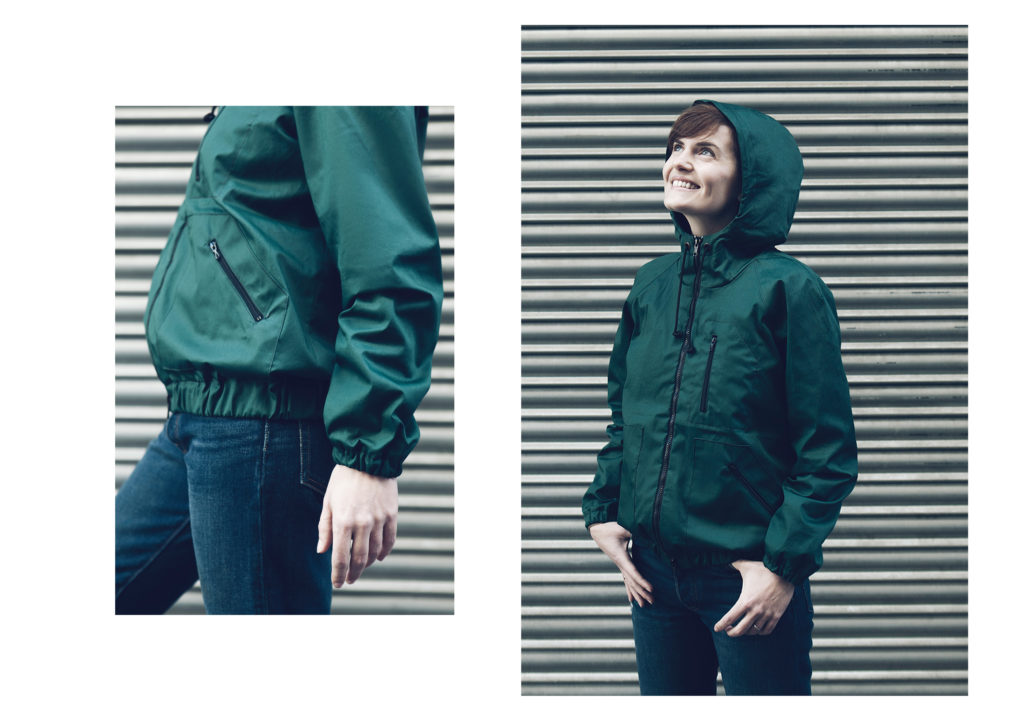 Fabric : Imper coton toilé – uni, forêt (this color is out of stock)- Stragier.
VIEW C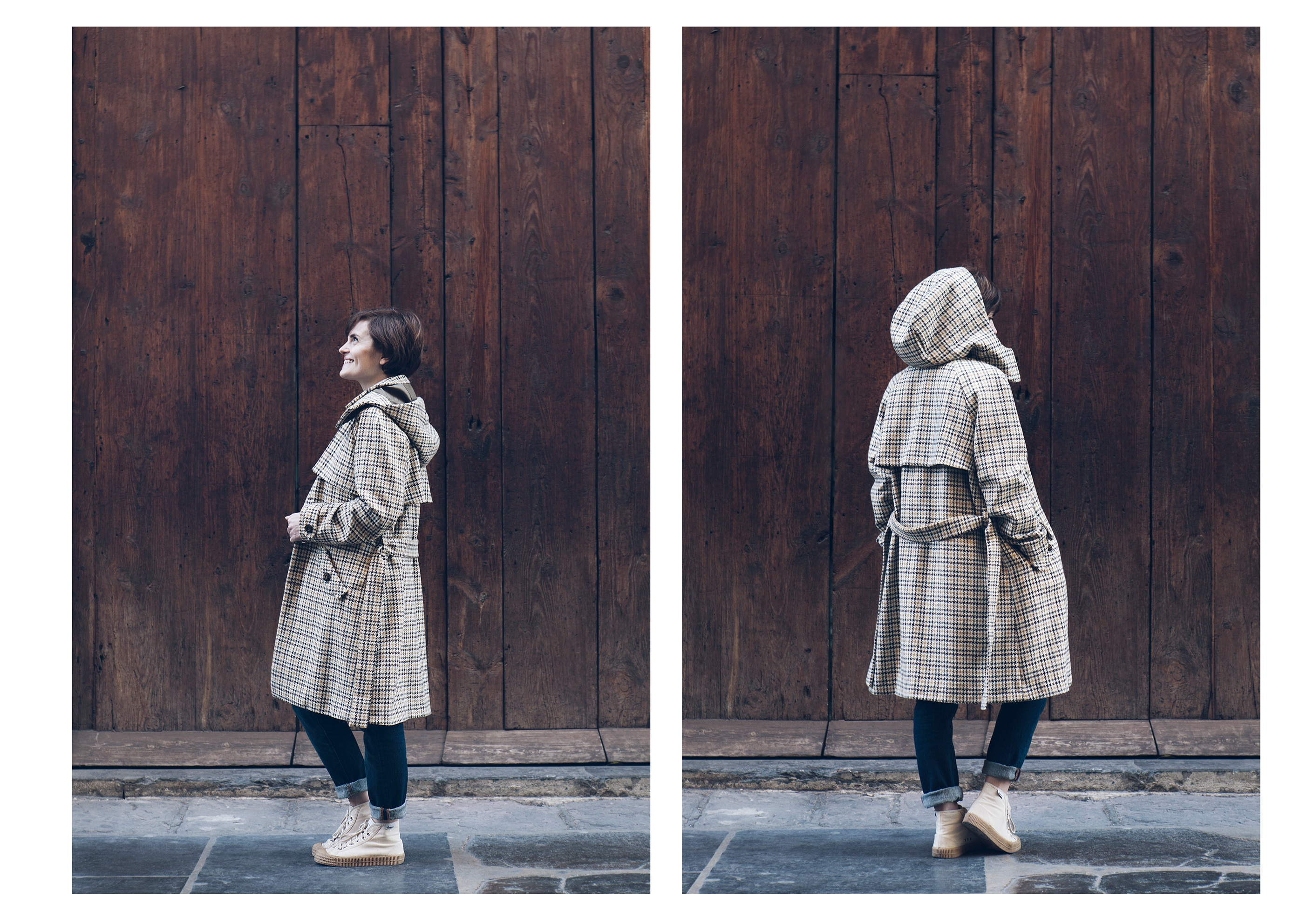 For View C, we've been thinking about the iconic trench coat. Designed to be worn everyday in the city (or on the countryside if you prefer!), it's a knee-length jacket with storm shield and gun flap, two big buttoned welt pockets and an interior pocket. Its classic collar has buttons on the collar stand to attach the removable hood. You'll also find button bands on the sleeves. The jacket is closed by five front buttons and can be belted. 
Fabric wise, there's so much to choose from! How about a classic gabardine, coated canvas or woolen?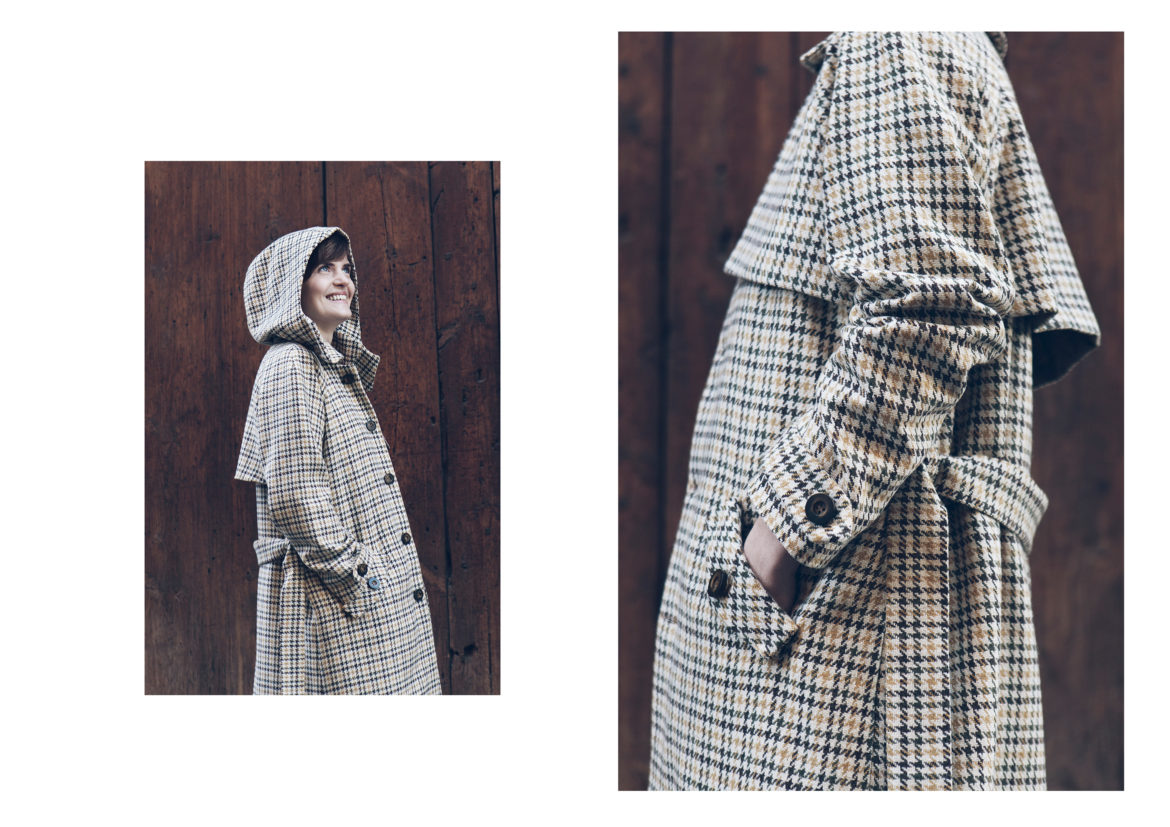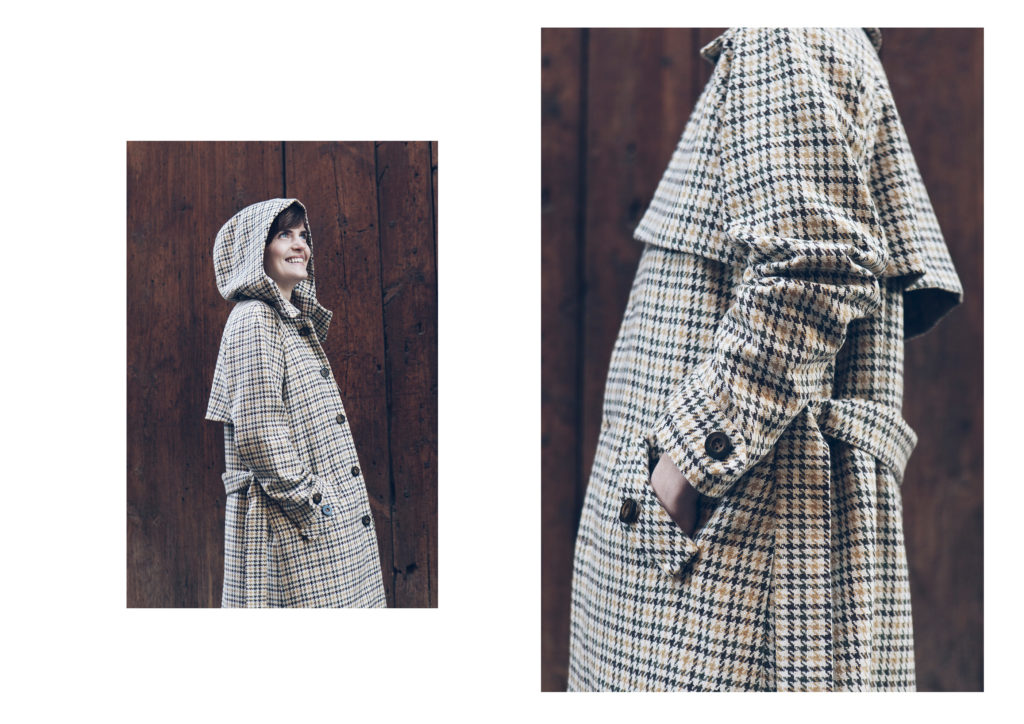 Fabric : houndstooth wool (out of stock – similar) – écru, brun, kaki – The Sweet Mercerie. 
We have designed the three Serra versions to offer a versatile jacket pattern, that you can adapt to your daily life and your personal style easily. All the details can be removed and added to all three versions so you can create an unique jacket. We have prepared a post on the subject to explain how to adapt the pattern.  
– You can find the SERRA jacket pattern in printed copy or PDF (A4 print-at-home and A0 copyshop included) in the shop.
 –