Another jacket pattern! Sorry not sorry ? I will never have enough jackets and coats patterns… But this time, let's forget structure and tailoring and focus on something a lot more relaxed.
AYORA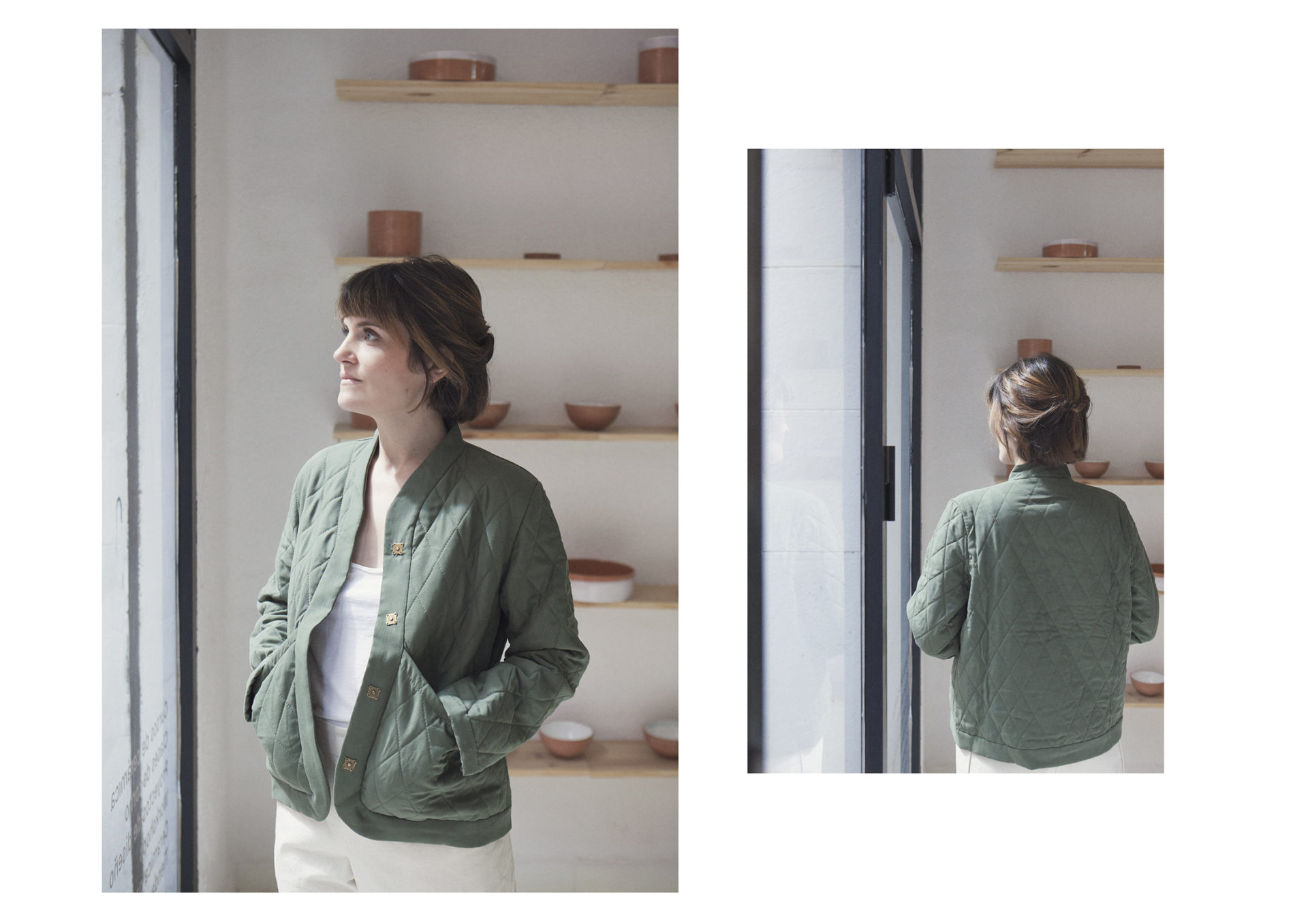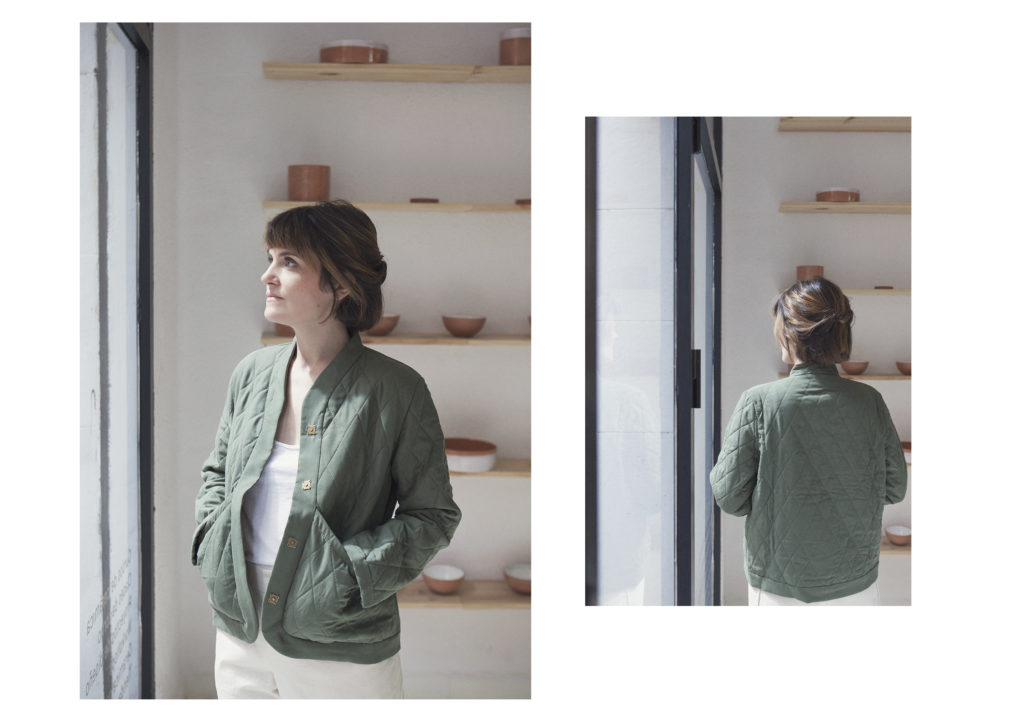 Instead of a strictly outerwear jacket, Ayora was designed as an « interior » jacket, almost like a cardigan. It's easy to put on over a tee-shirt as soon as the temperatures drop, pack anywhere or just wrap around yourself warmly at home with a good book. The new collection is built around the « cocooning » theme and that describes perfectly Ayora: a quilted jacket bringing warmth and comfort.
The Ayora jacket is short and boxy and has long sleeves. You'll find two big (really big!) pockets on the front and a small one inside. And the best? It's reversible! We've taken extra care of the finishing techniques: bias binding and facings for a seamless look.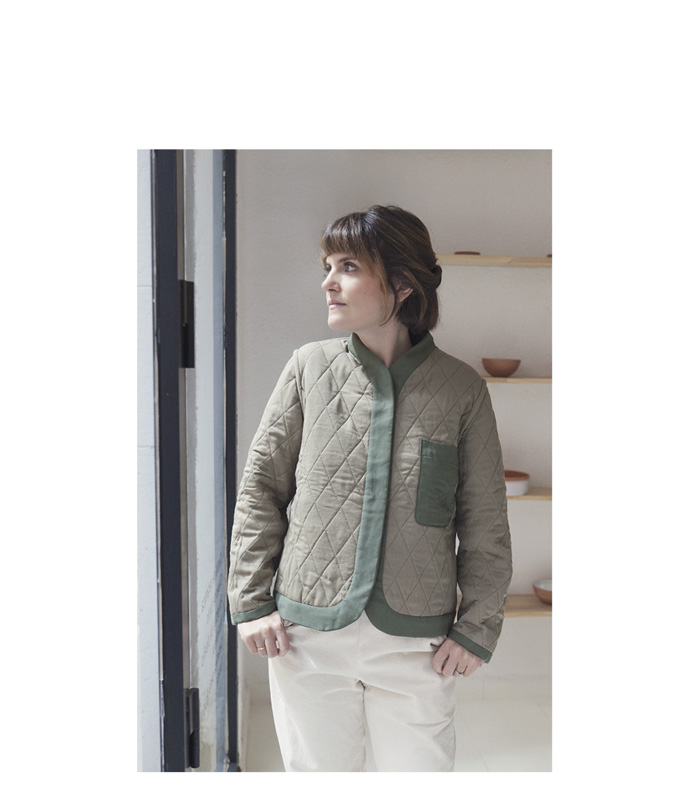 You will learn how to quilt two fabrics together with batting. Nothing difficult: just a good preparation and some patience for a great and soft result. In the instruction booklet, we have included two quilted patterns but you're more than welcome to invent yours (or choose a fabric already quilted).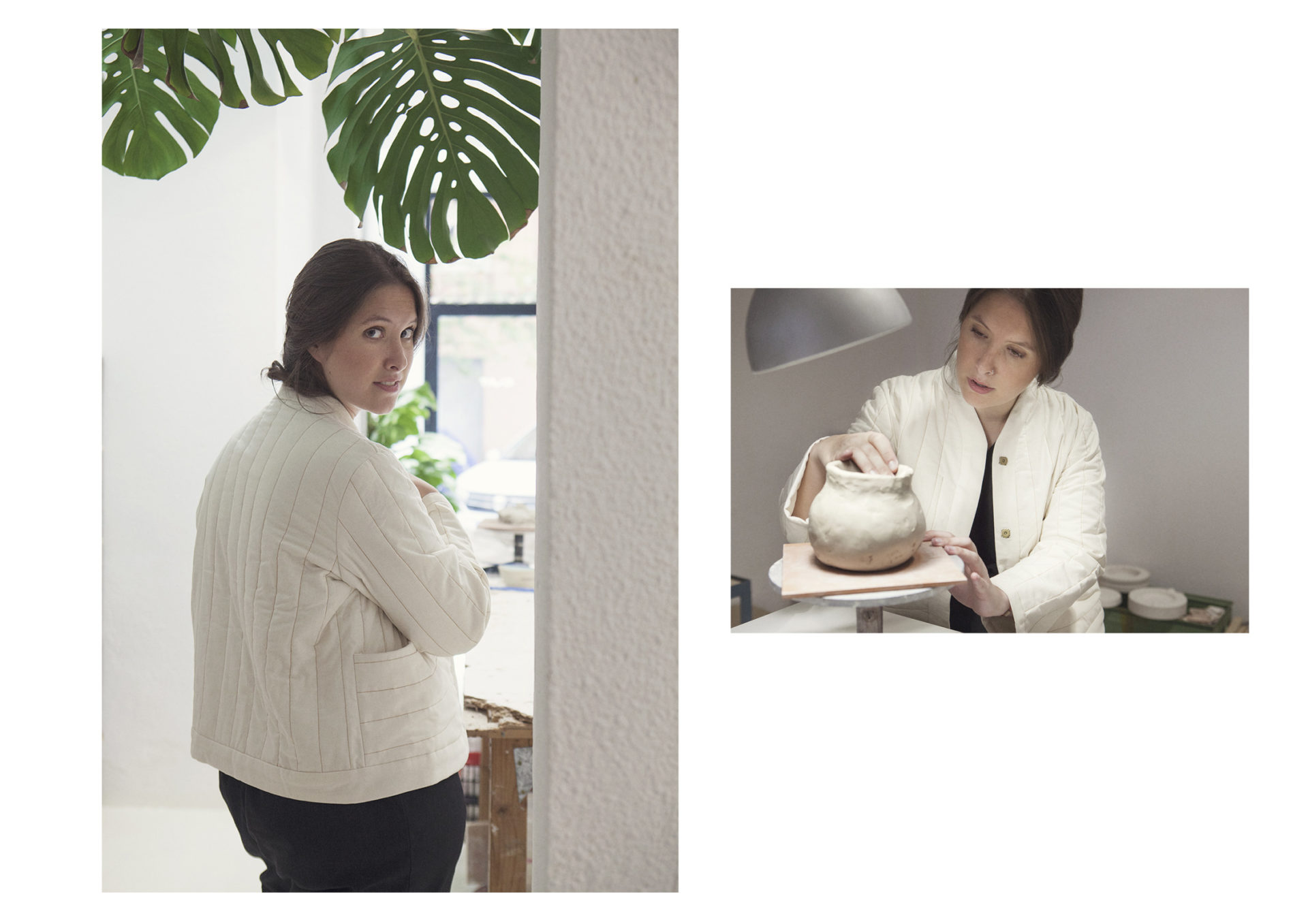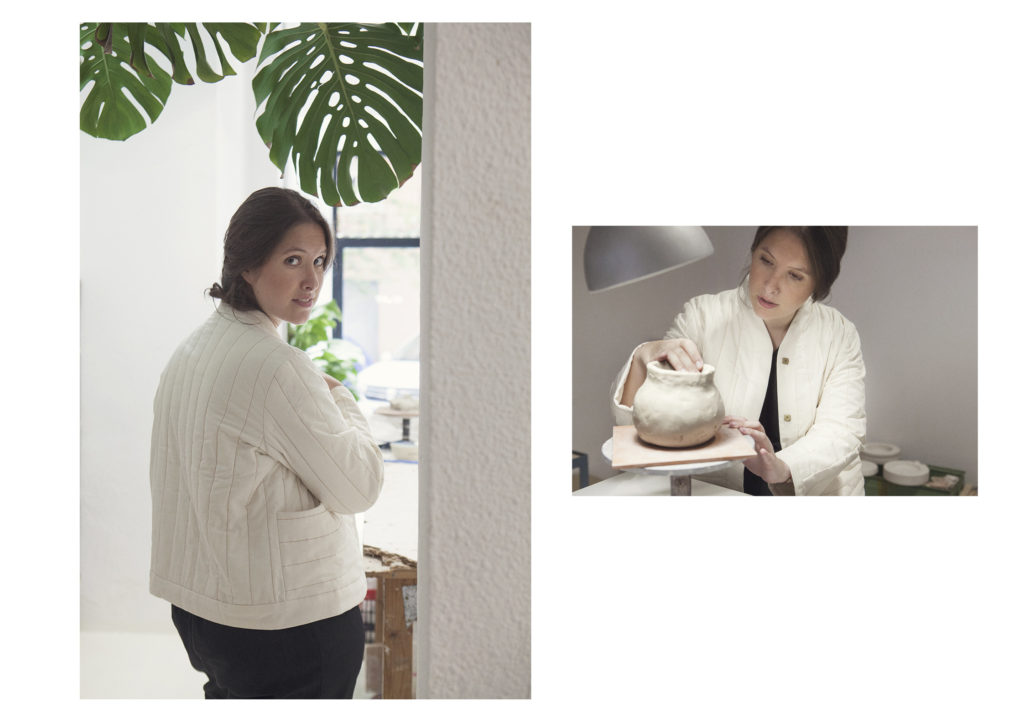 The Ayora jacket's classic cut is perfect to let the fabric shine. How about a quilted pattern with contrasting topstitching? You could also use a printed fabric for the inside (that could be worn out as well as the jacket is reversible) or an original quilted pattern to make a one-of-a-kind jacket.
– You can find 
the AYORA jacket
 in printed copy or PDF (A4 print-at-home and A0 copy shop included) in sizes 34-52 in the shop! –
 —
Fabric: tencel twill col. Moss and viscose kaki – Tissustory
Natural cotton – Ikea
Cotton and Soja-Mix batting – Rascol