Today, not 1 but 2 patterns are coming out! I started working on the Russafa jacket last summer and very quickly the idea came to me to make a mini version for my children. When the mini collection came out, I was asked a lot for children's sizes in addition to the baby ones.
The Russafa jacket is available in an adult version from size XS to XXL (as with Serra and Maritims, it is also suitable for men) and in a child version from size 2 to 12 years old. With its short and wide shape, it is inspired by the denim jackets of the 50s (I am thinking of the Levi's type 1 and 2 jackets in particular). I kept the key detail of these models, the pleats on the front of the jacket, which could be unstitched to give more volume if necessary.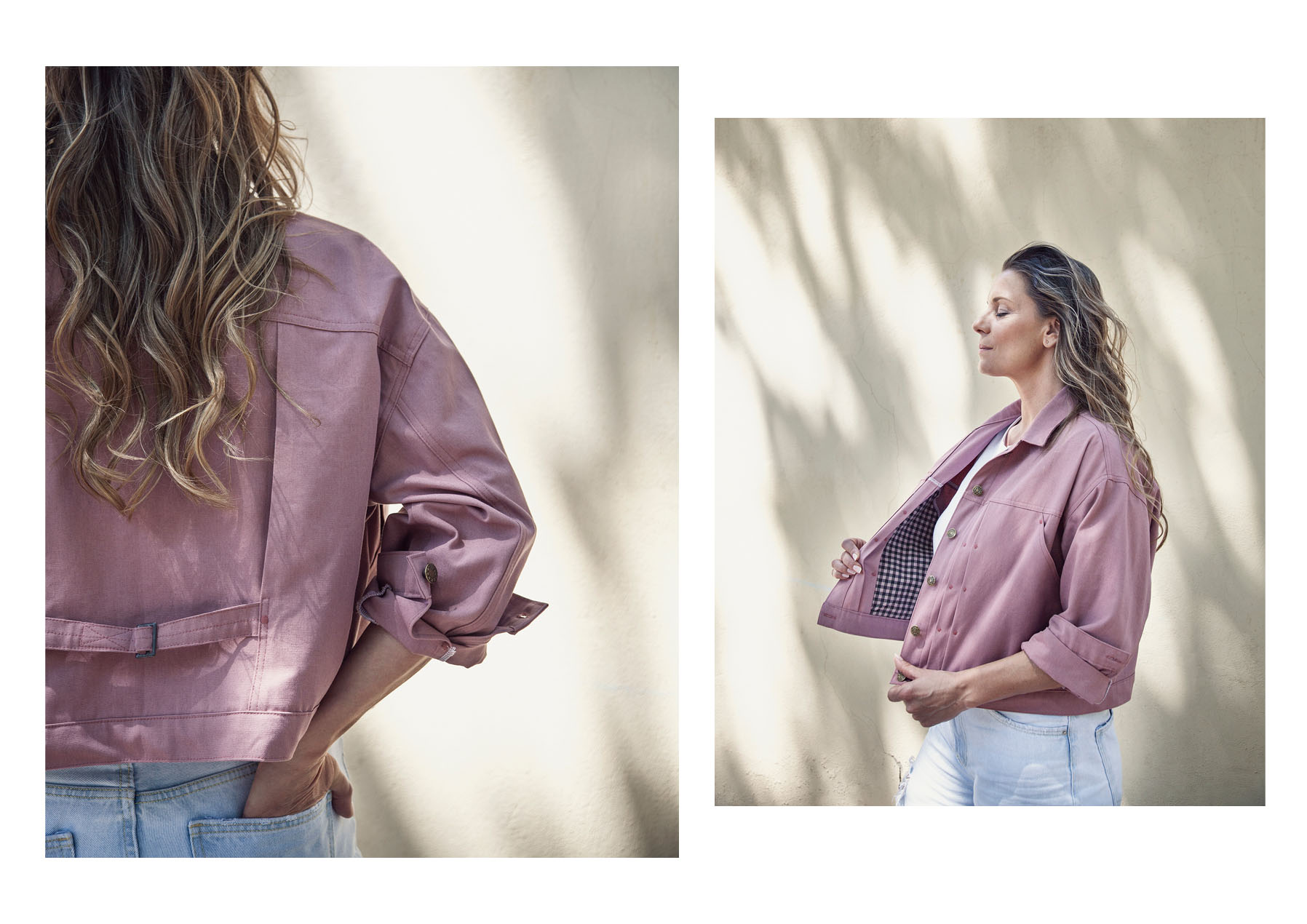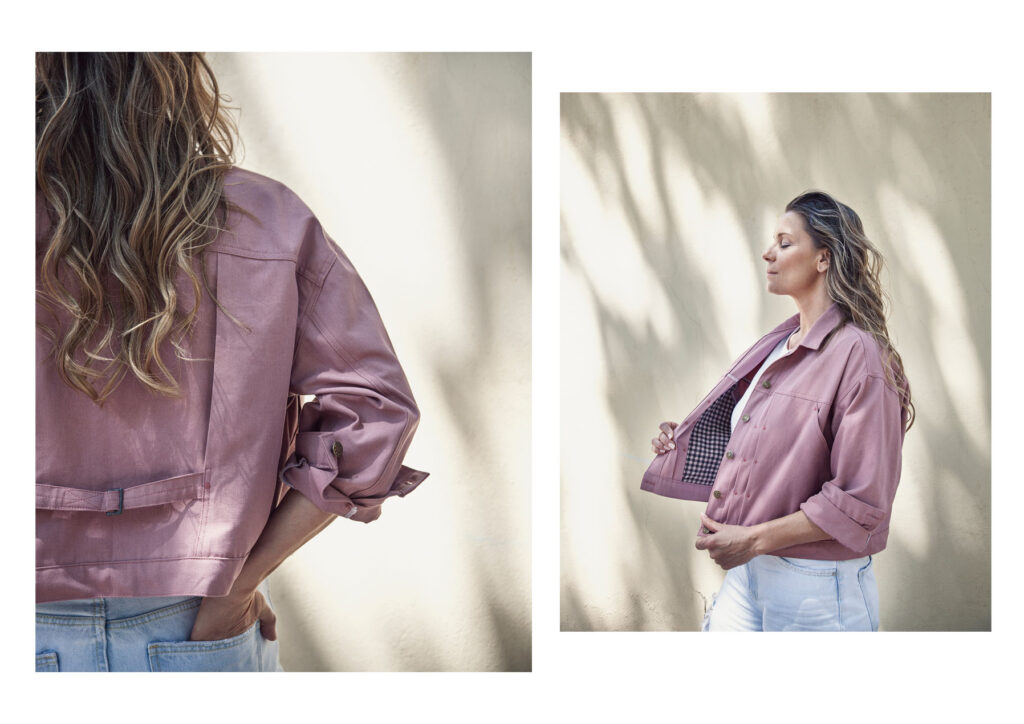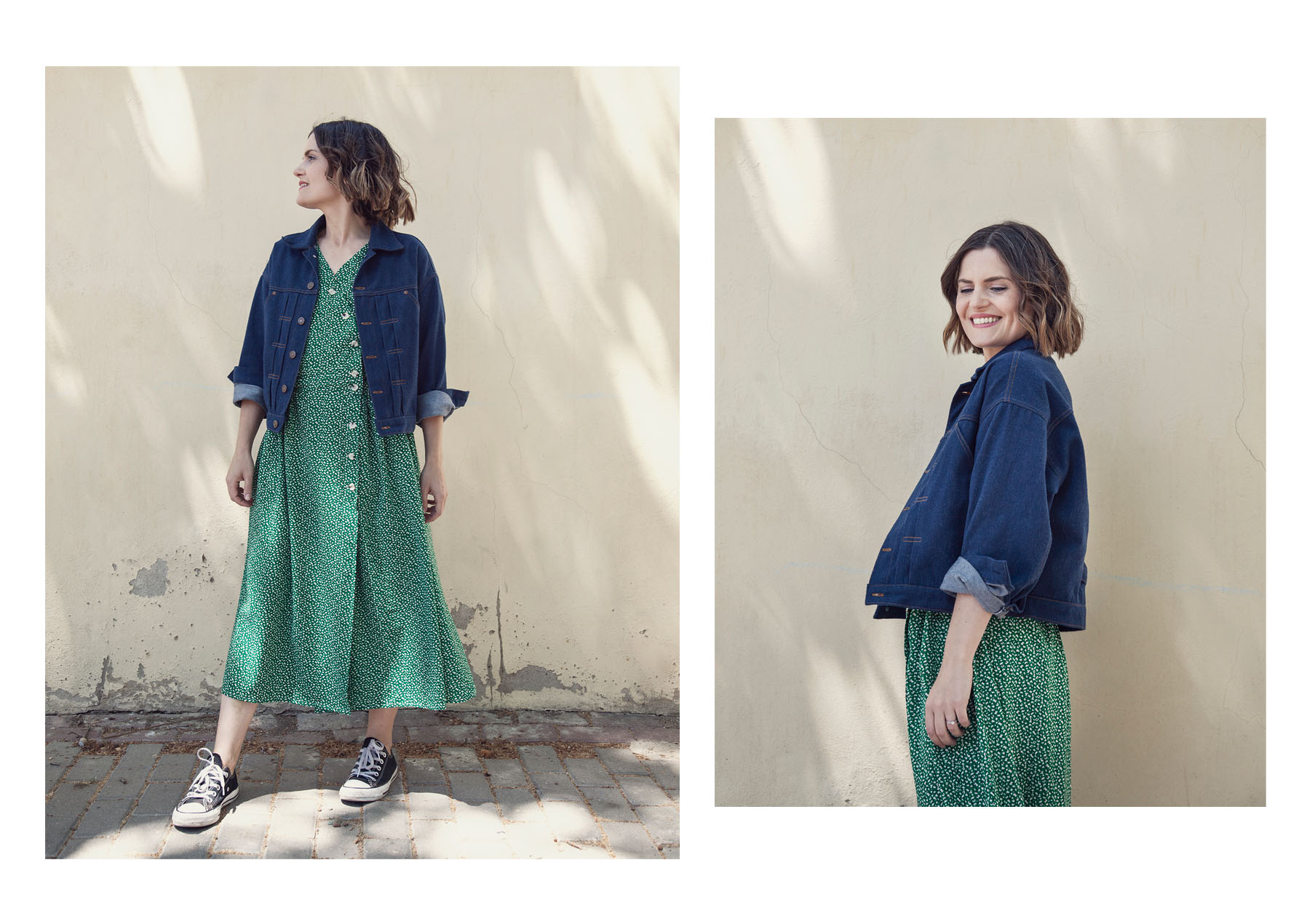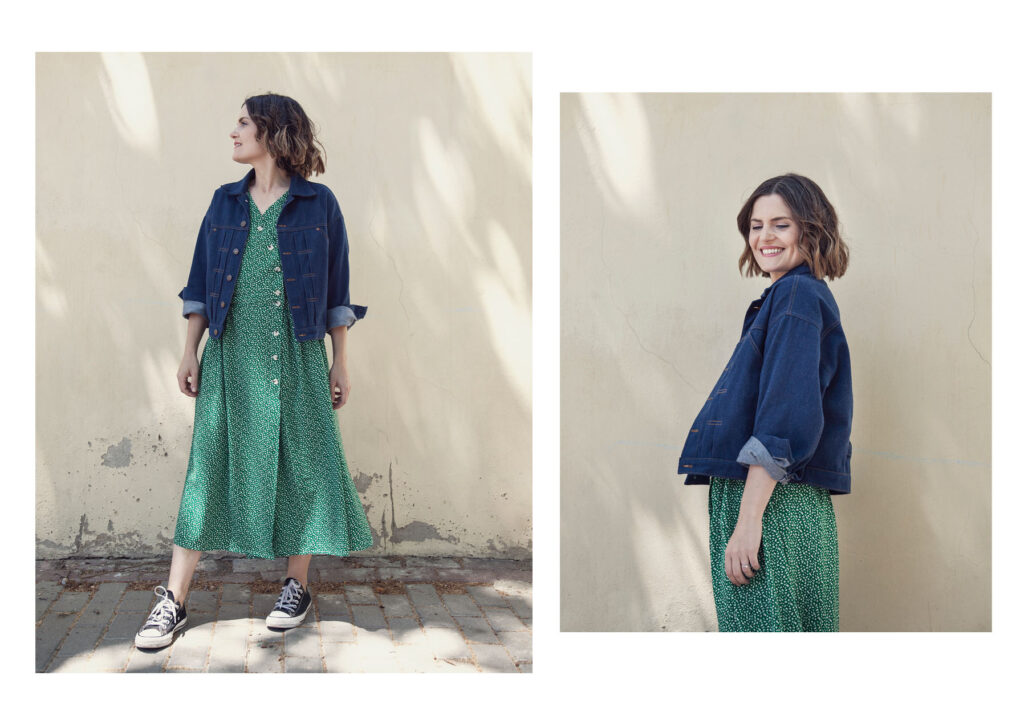 You will find all the details of a denim jacket in Russafa: the flat felled seams (which can just as well be changed to faux flat felled seams in the instructions), the lapel collar, the sleeve slits and its buttoned cuffs. But Russafa also has large pockets on the front, perfect for keeping your phone, keys, wallet… There is also a small patch pocket on the right side of the chest. Its back is embellished with pleats and a tightening buckle tab (only for the adult version).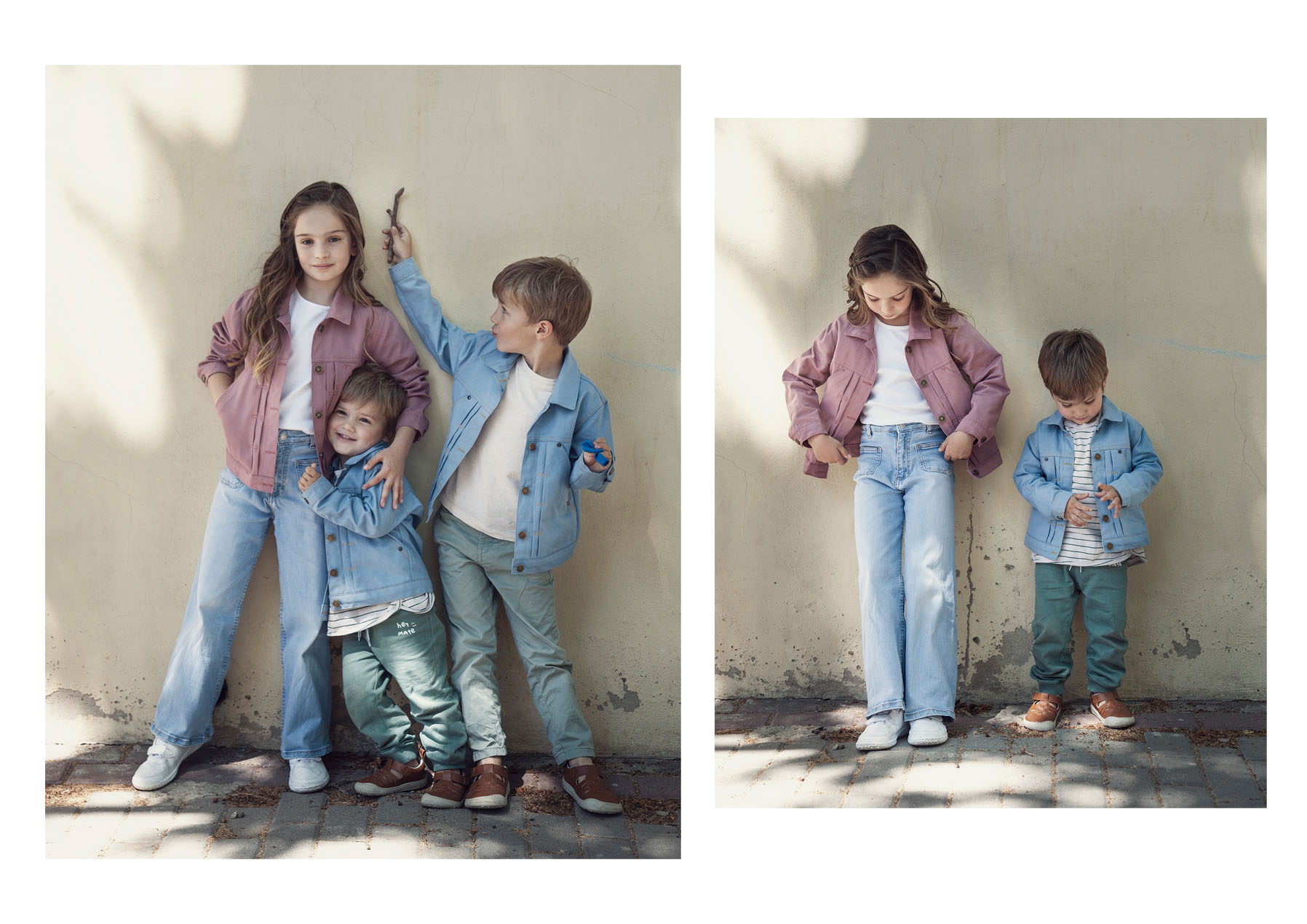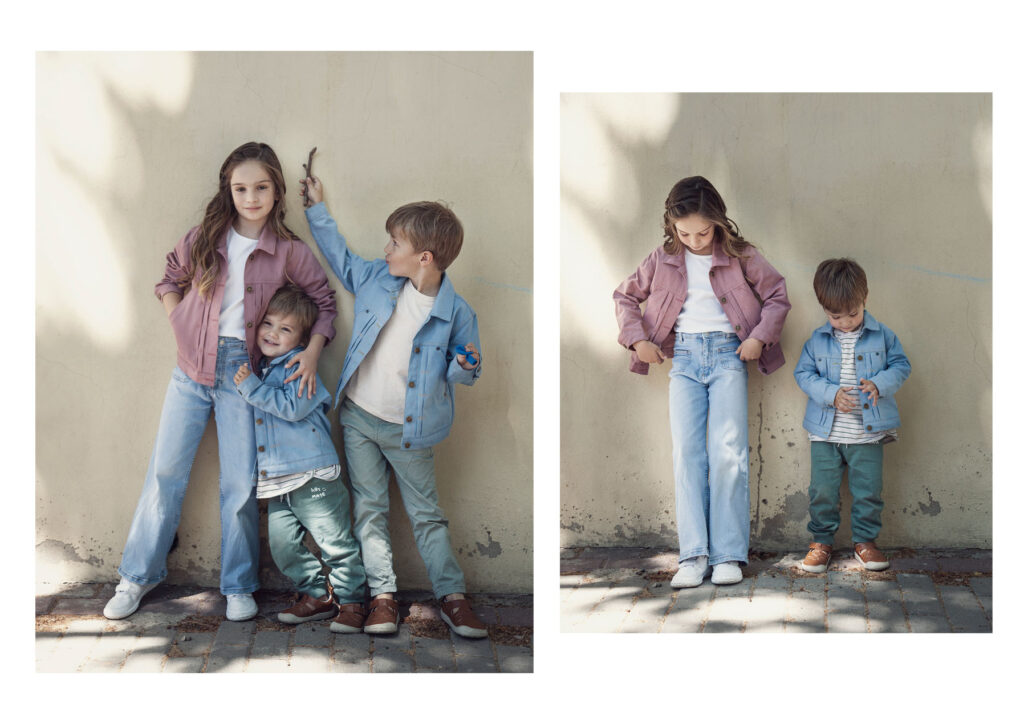 For fabrics, I recommend choosing medium weight woven fabrics (non-stretch) like denim (obviously), but also gabardine, cotton canvas, corduroy . For the pockets lining, choose some  pretty cotton, plain or printed, they will be visible inside the jacket. Special jeans buttons or normal sew-on buttons, the choice is yours. An alternative to rivets is also offered in the instruction booklet.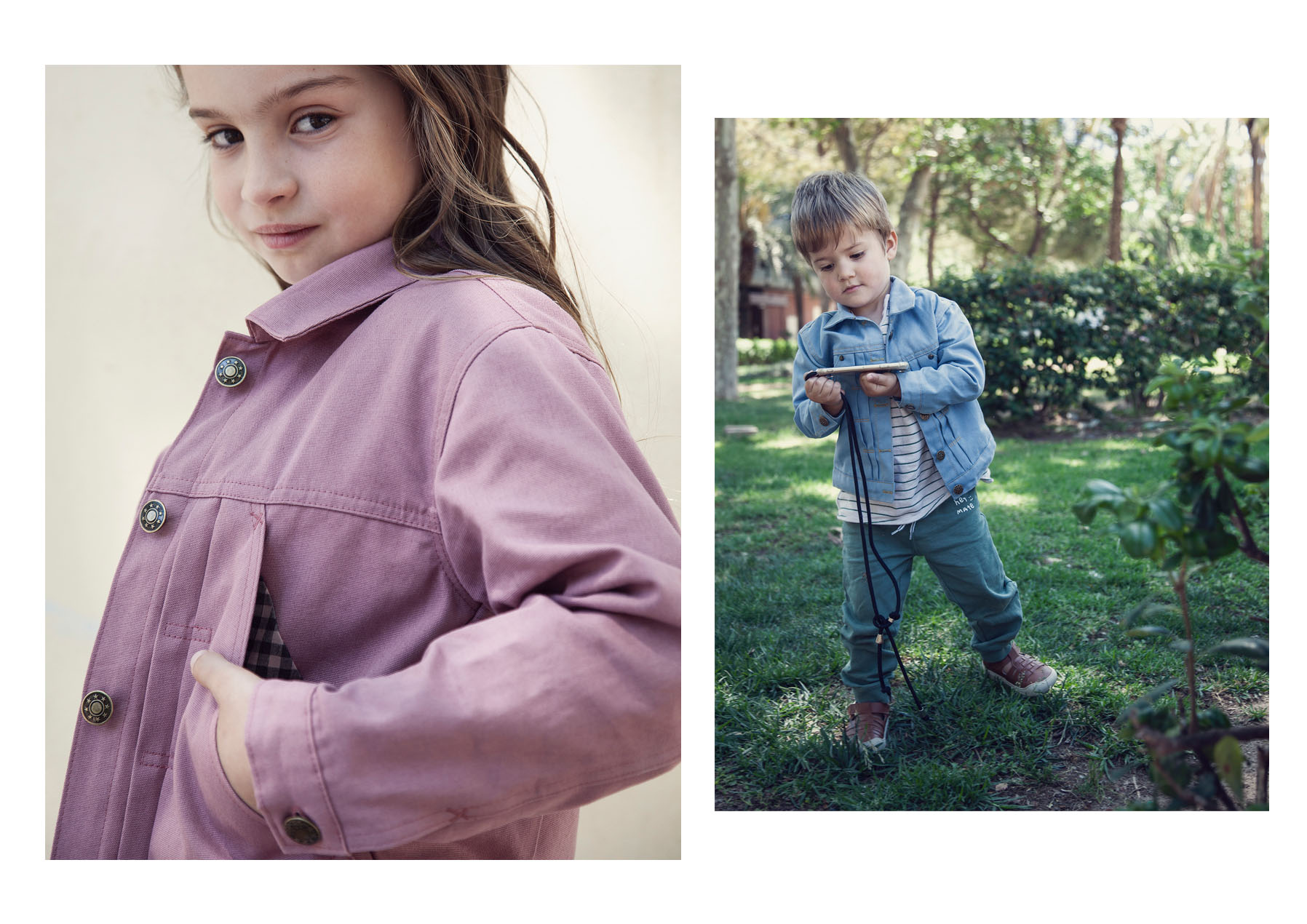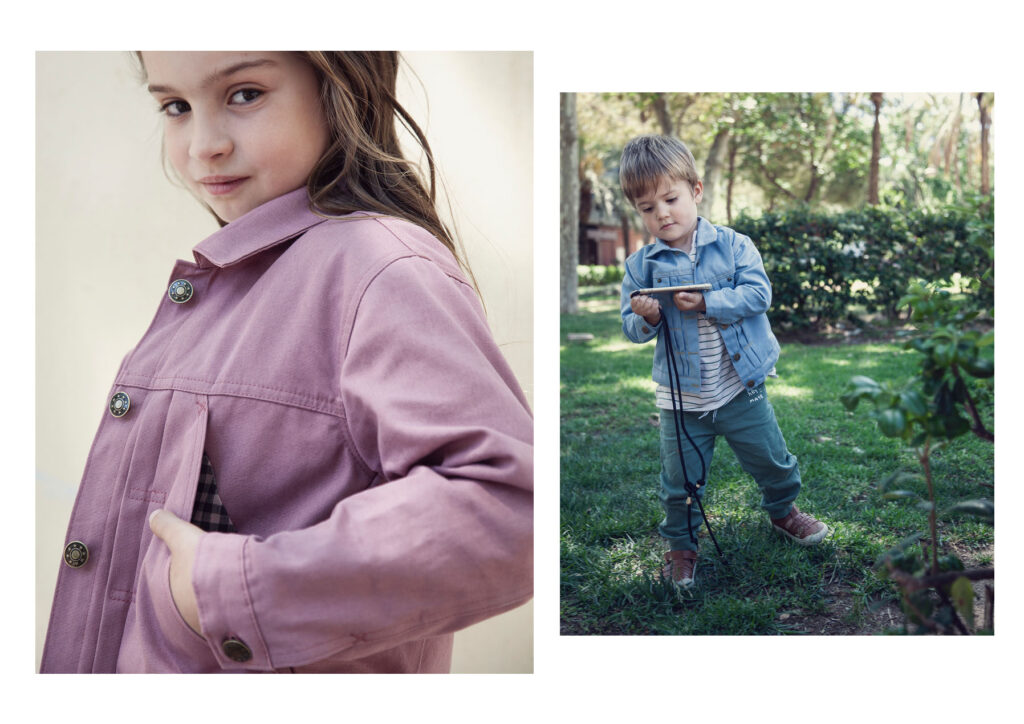 The Russafa and Russafa mini patterns are available in PDF format in the shop. A special pack is also offered with the two patterns included at a reduced price.
The PDF files include the instructions in French, Spanish and English, the pattern in A4 and A0 formats. You will find a layer option for each size (feel free to use it to gain readability by choosing only the size(s) you are interested in) and a seam lines option (for each size as well, if you wish to sew without included seam allowances).
I hope you like these patterns, I can't wait to see the results!
Photos: Rosa Campos
Hair and makeup: Pablo peluqueros
Fabrics and haberdashery: personal stock, Prym rivets, Pontejos buckles