Summer is almost finished but I felt like making it longer just a little bit more. Here are some fabrics inspiration for your Lliria dress: clean, graphic or floral. Lliria is a semi-fitted wrap dress. It has bust darts and soft gathers around the waistband and close with an asymmetrical button closure. This is such an elegant yet easy-going dress. The recommended fabrics are lightweigh such as cotton lawn, rayon, crepe, linen or silk.
MONOCHROMATIC

1/ Opaline jacquard rayon from cousette.
2/ Cotton grey from cousette.
3/  Royal blue rayon from Rascol
FLORAL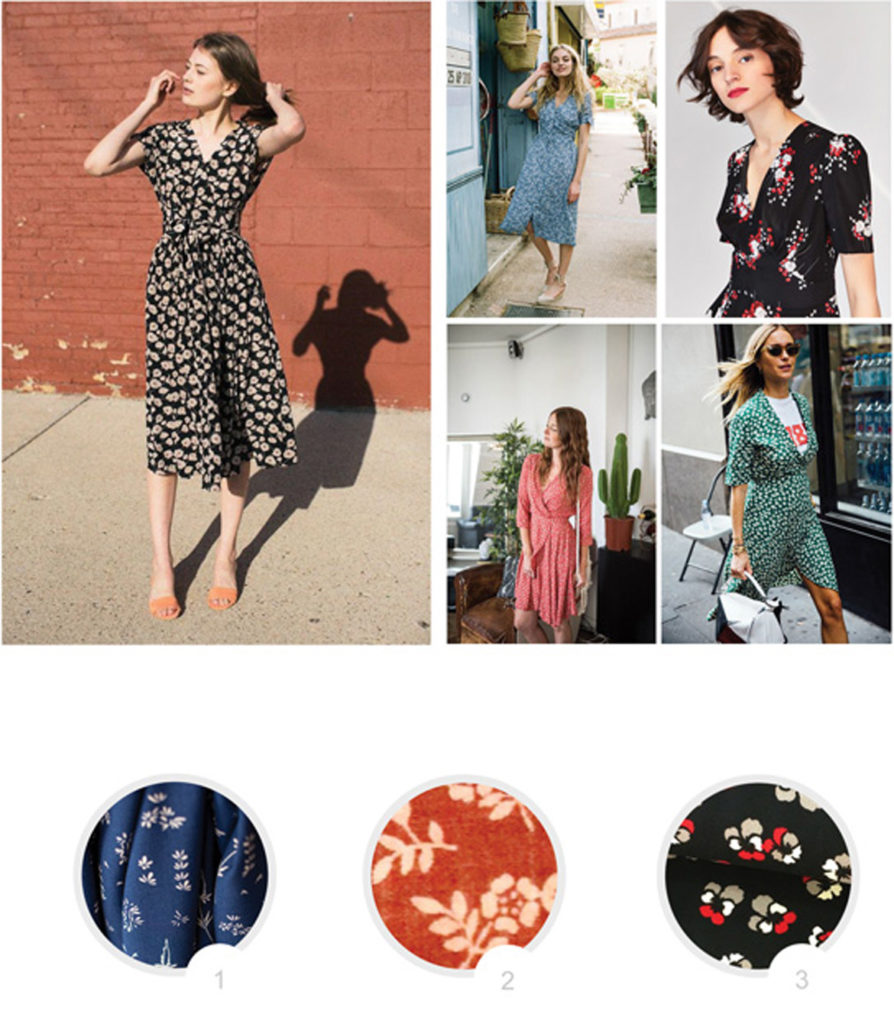 1/  See You at Six rayon – Herbs – from Rascol.
2/ Red viscose with flowers from Tissu Story.
3/ Black rayon with flowers from Atelier de la Création.
STRIPED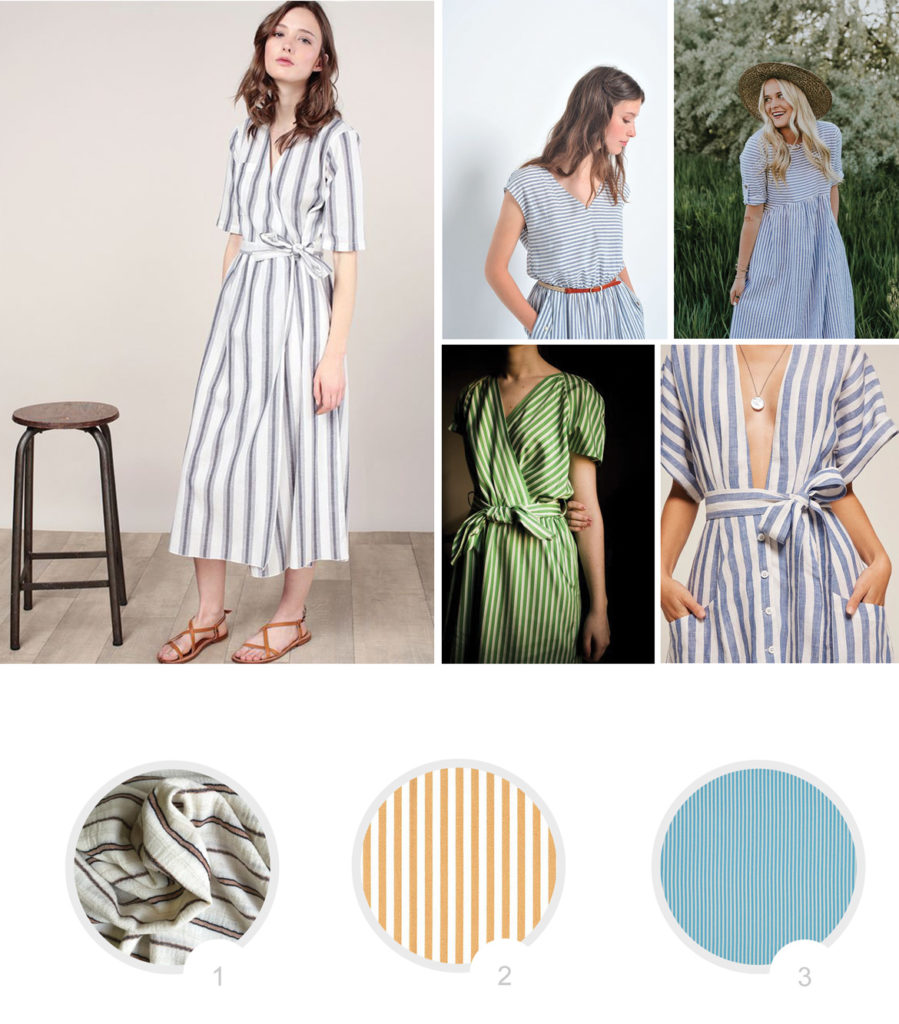 1/ Striped linen from Atelier de la Création.
2/ Yellow/white stripes from Cousette.
3/ Cotton with with and blue stripes  from Rascol.
I hope these inspirations will give you plenty of ideas to sew your Lliria dress. Which one is your favourite? I think mine is going to be with stripes! 🙂