Hello everyone,
I hope you all had a nice week-end. Mine was spent cutting large circles of polka dots fabric, it could have been worse. I don't have any pictures of the cutting process, because it's just cutting, nothing special about it.
You saw my cutting plan, just make sure everything fits on your fabric before you start cutting. I like to trace all my pieces first and then cut them all at once.
I also followed
Bea
's and
Azahara
's advice to line the dress. At first, I thought I wouldn't need to as I am planning on wearing it over a slip (that's something I always do with tight dresses). But as they both had experience in flamenca dresses and told me it would be more comfortable, I went through my fabric and found some white cotton. I cut only the front and back bodice parts, I won't bother with lining the sleeves. Thank you for the advice girls!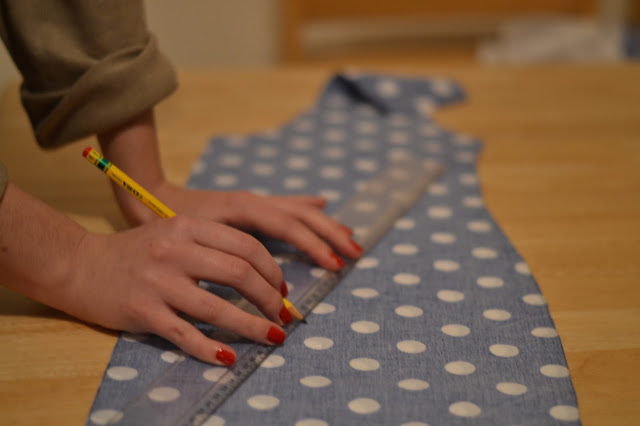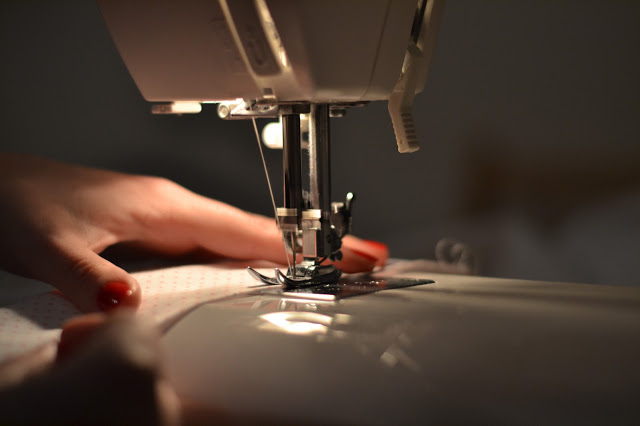 Here is the dress bodice, with the lining attached, on my dressform. This is just to give you (and me) an idea as this dressform, even if adjustable, does not fit my clothes. The minimum size is too big (bust) and too long for me, that's why there are some pulling lines on the dress. But this dressform is a great coat-hanger…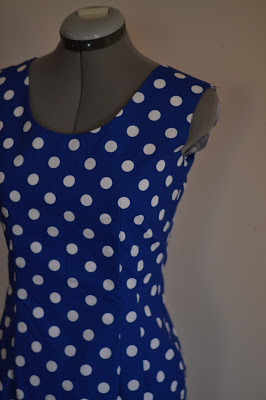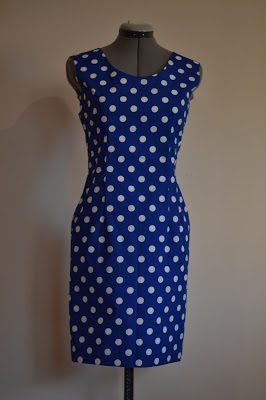 The next step is sewing the sleeves with ruffles. And hopefully I will have time to start on the skirt as well.
Have a nice week!