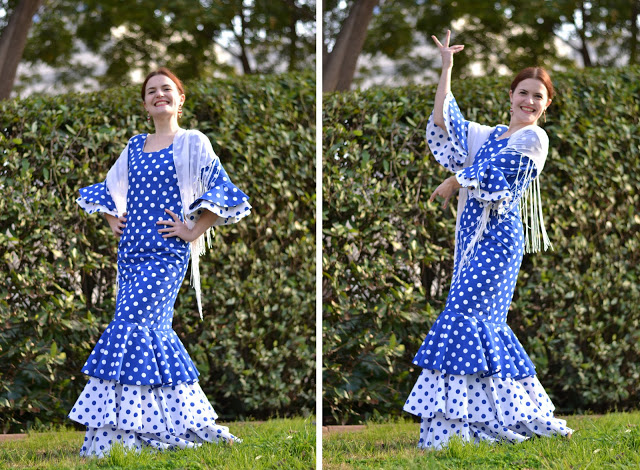 After so many previews, here are the final pictures of the flamenca dress. Enjoy!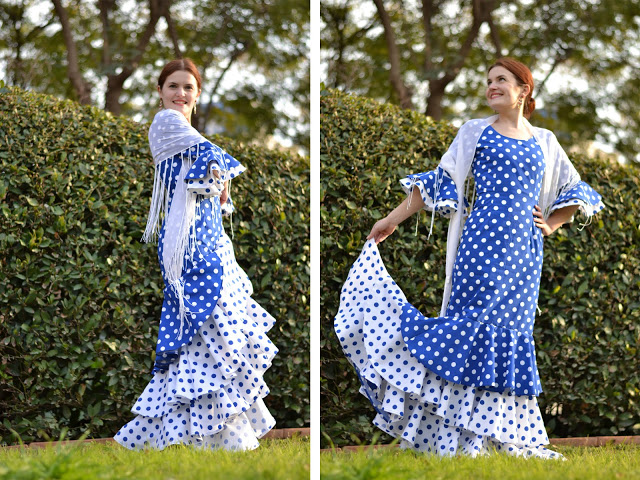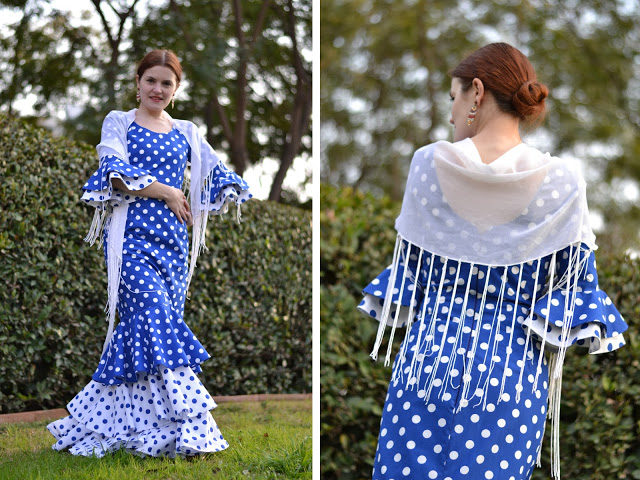 As I didn't know if I was going to be able to take good quality pictures during the Andalusian party, we decided to go to the park before and have a little impromptue photoshoot. And just so you can see my accessorizes (blue of course), here is a picture from the party with my friends Mari Paz and Pilar (who brought from Sevilla the beautiful flower and earrings. Thank you Pilar!).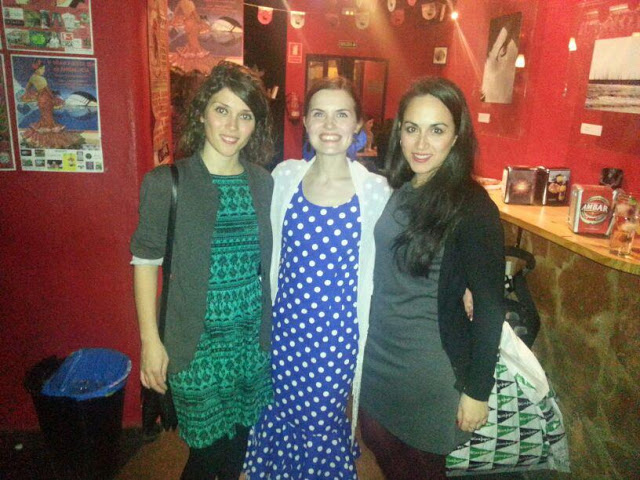 I hope you enjoyed the flamenca dress series and if you have any question, feel free to ask, I'd be delighted to answer (or try to…)!