Finally, it's time to show you the Maritims pullover in details!
I don't know if you know it but I'm from Britanny (France). So the fisherman smock or « vareuse » as we call it in french was an evidence for me, I knew I would design one, one day (it's a basic there, just like the rain coat and rubber boots).
After the Serra jacket, I thought it would be great to make another unisex pattern. A pullover you put on like a sweater but that protects you like a jacket. Maritims is fully lined to shield you from the weather and have nice finishing on the inside.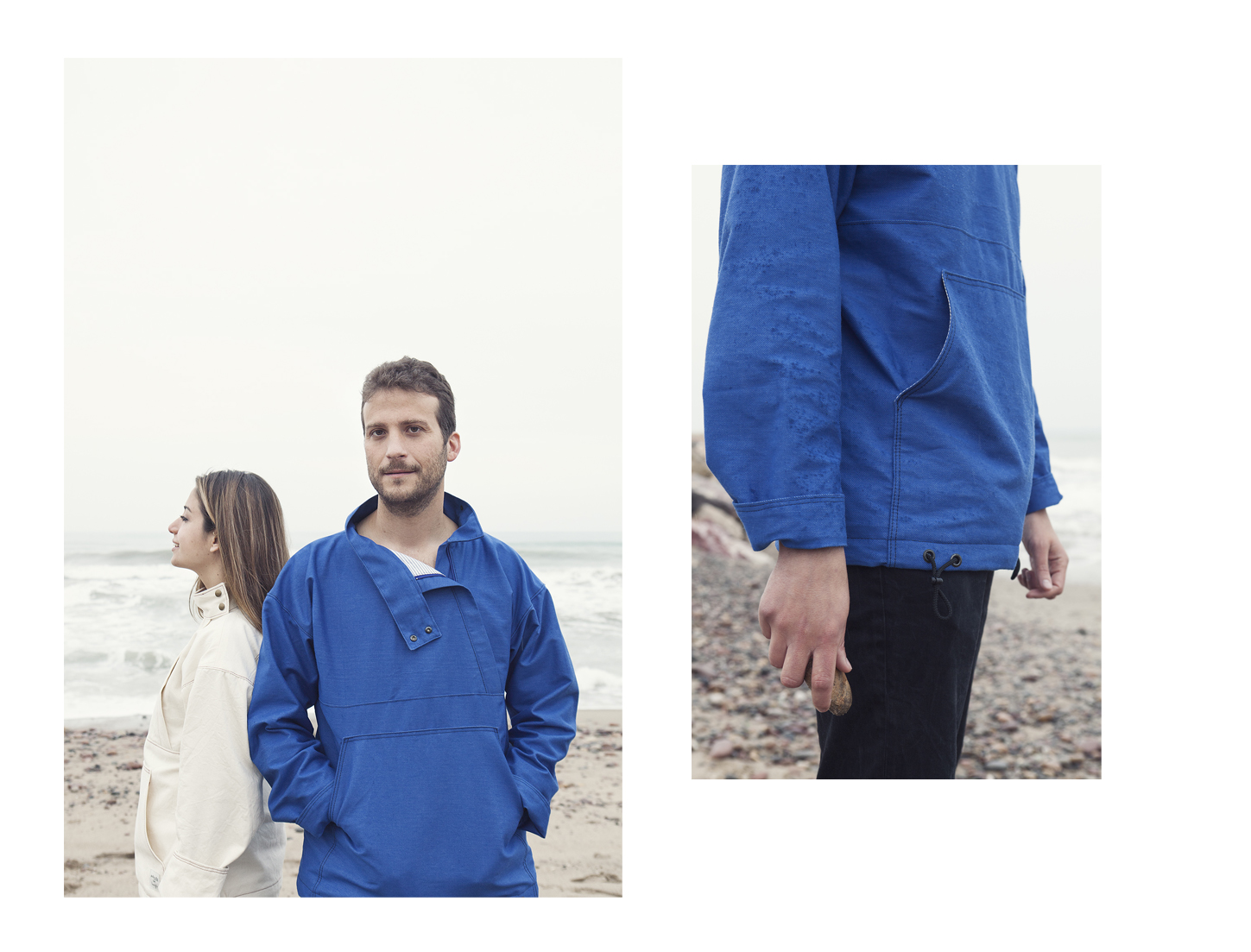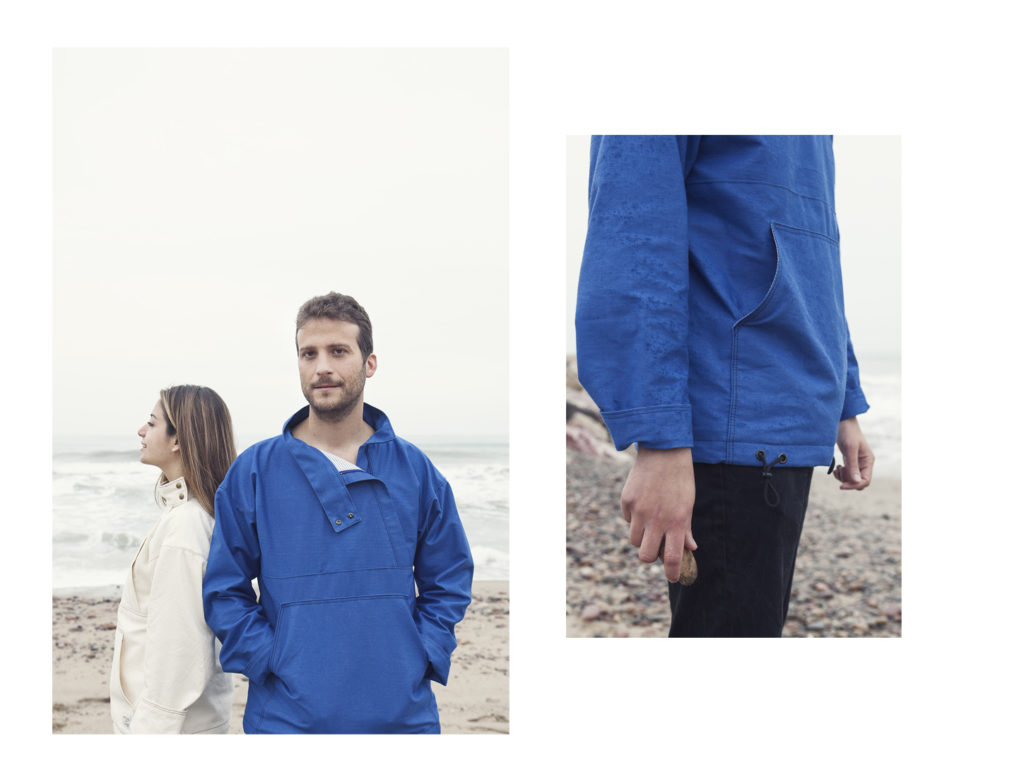 It has a loose shape with dropped shoulders, a big front pocket, deep enough so you don't lose anything, an interior pocket and a high collar to protect from the wind.
To put it on, easy : just pull it over your head. Maritims has a wide zipped opening offset on the side and the colla ris closed by snaps. You can also choose to adjust the hem thanks to the drawstrings. Its extra long sleeves are meant to be rolled up.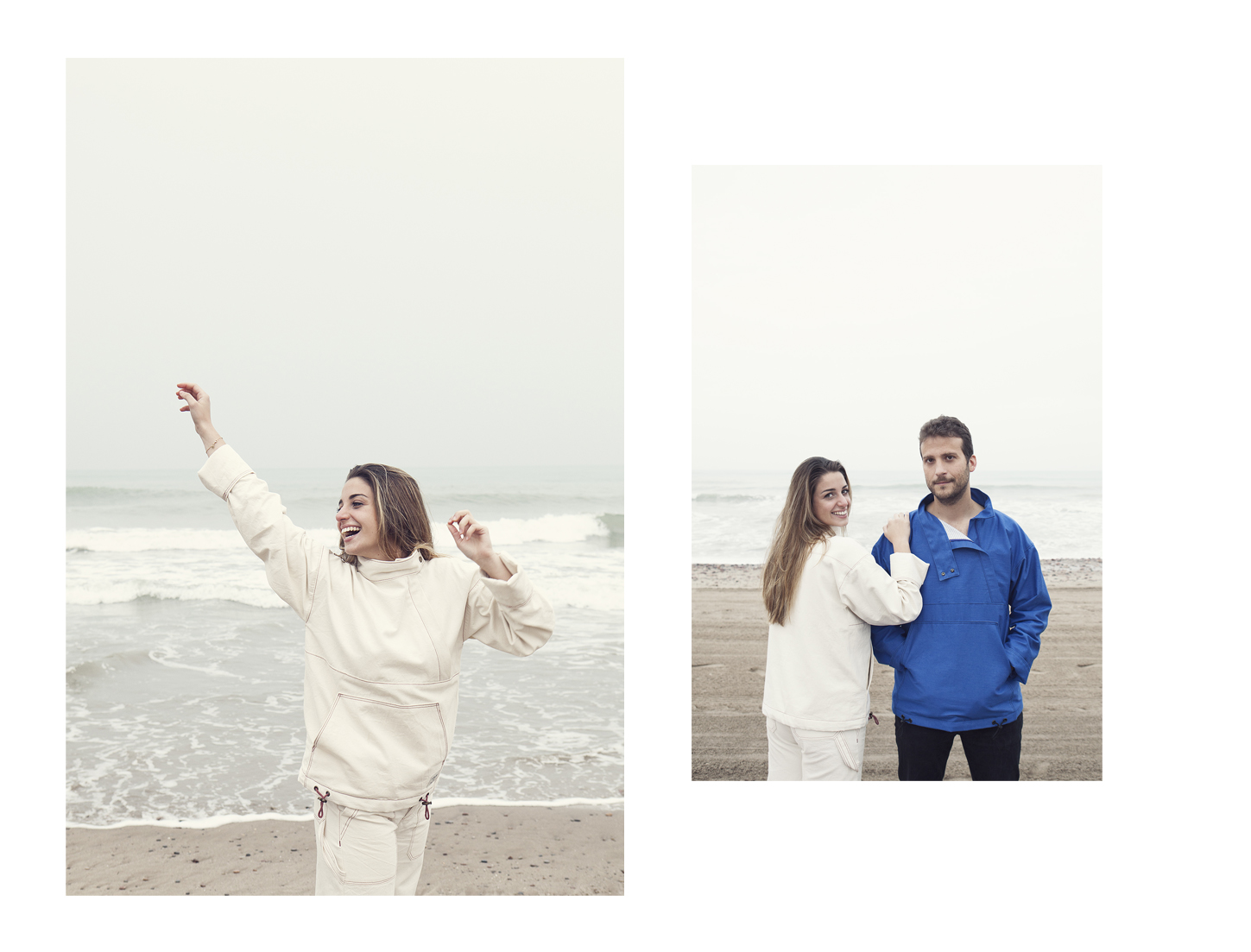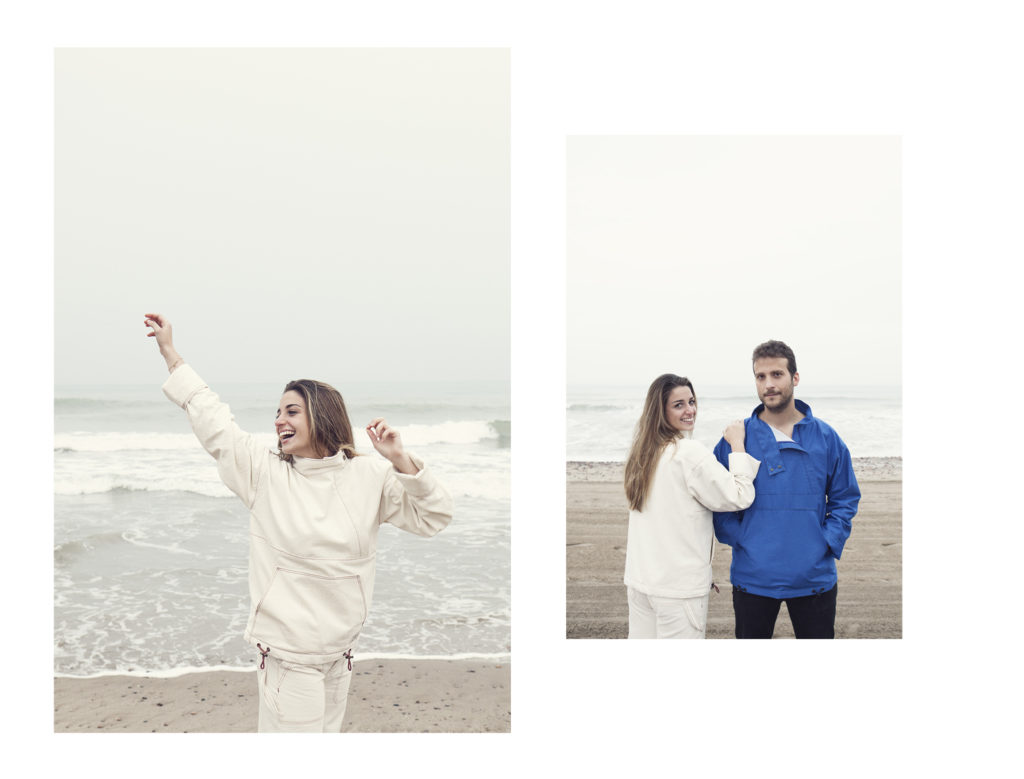 You should choose a medium weight fabric for the outer layer : cotton canvas, gabardine, denim, corduroy or even nylon for an athleisure version. As for the lining, poplin or flannel are perfect.
Maria is wearing the size S, made in off-white cotton canvas with contrasting toptsitching and lined with poplin (coming soon). Aquilino is wearing a size L, lengthen 8 cm (patterns are designed for a height of 1,65 m and he is 1,83 m – front, back and front pocket pieces were lenthened), made in blue denim from Les Trouvailles d'Amandine and lined with striped cotton.
The Maritims pullover is available in sizes XS-XXL in the shop in print and PDF.