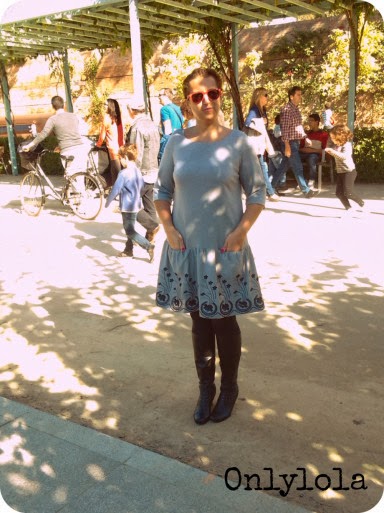 I just wanted to share some Malvarosa dresses today.
Isa
made it in knits! She used a beautiful grey/blue Ponte Roma knit with a floral border (great placement on the skirt!).
Knits are not in the recommended fabrics list but Ponte Roma is a nice option as it has the stability of a woven fabric. And this is a great fabric for winter, warm and cozy. Just remember to cut 1 size smaller than yours to allow for the stretch.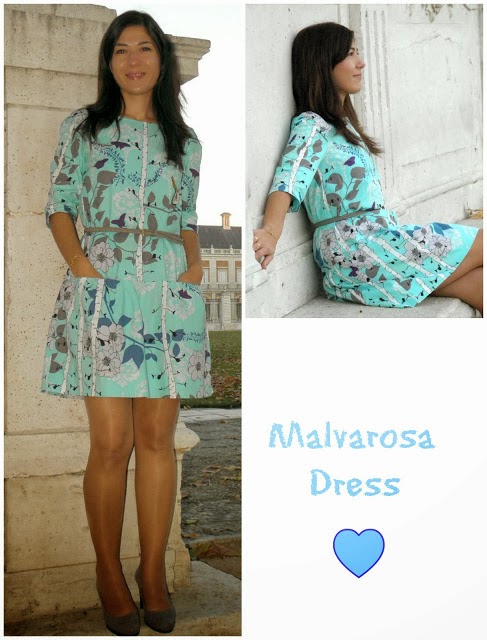 As for Sonia, she used a beautiful cotton from Telaria. She also made the 3/4 sleeves, well, winter is coming, but didn't used the facings, prefering to add lining to the dress.
If you want to do that, that's very easy. Just cut the same pattern pieces in your lining fabric omitting the pockets in the front bodice. How easy was that? There you go, ready for winter…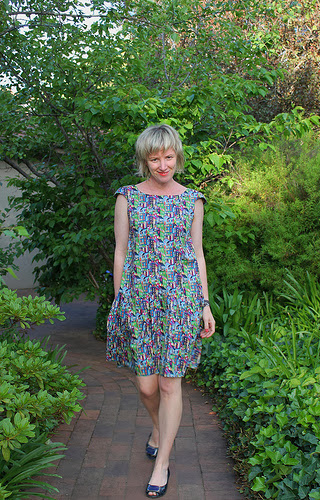 And because in Australia, summer is coming, here is Kirsty's version. She made it in an amazing Liberty fabric with cute little houses! Short sleeves will be perfect for a summery Christmas (wow, that's such a weird thought for me). That's such a nice festive look for the approaching holidays…