This Morella set has not been easy to finalize! I started designing a pair of trousers to find out 3 weeks later that there already was a very similar pattern. I made changes to keep the same style but with different lines so they would not be confused. And then, another pattern company released a pattern that was quite close, even if not exactly similar. I guess my design was very trendy ? After some time spent changing the Morella pattern again, I'm very happy how it turned out in the end (hopefully there won't be any pattern release before this one!).
MORELLA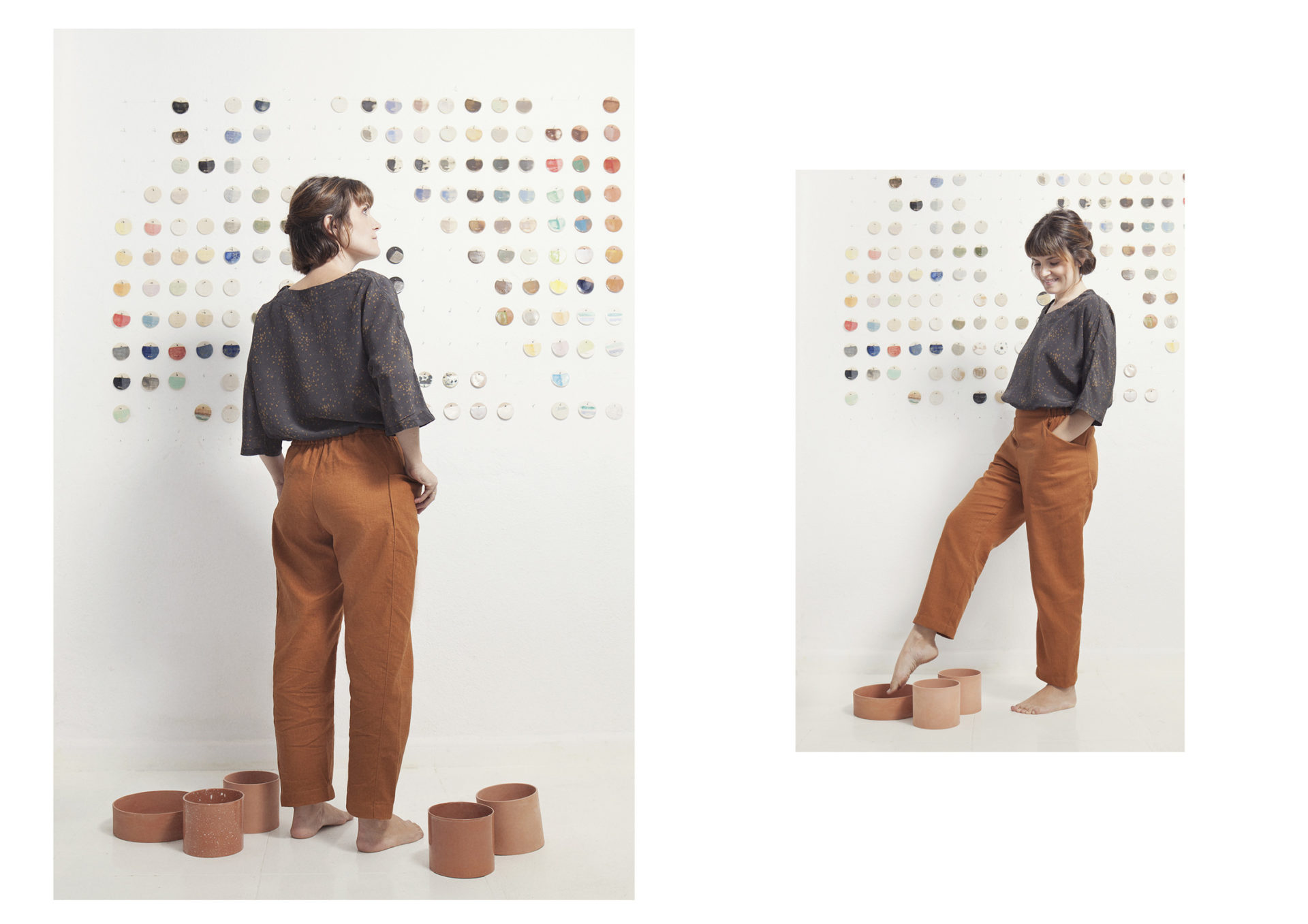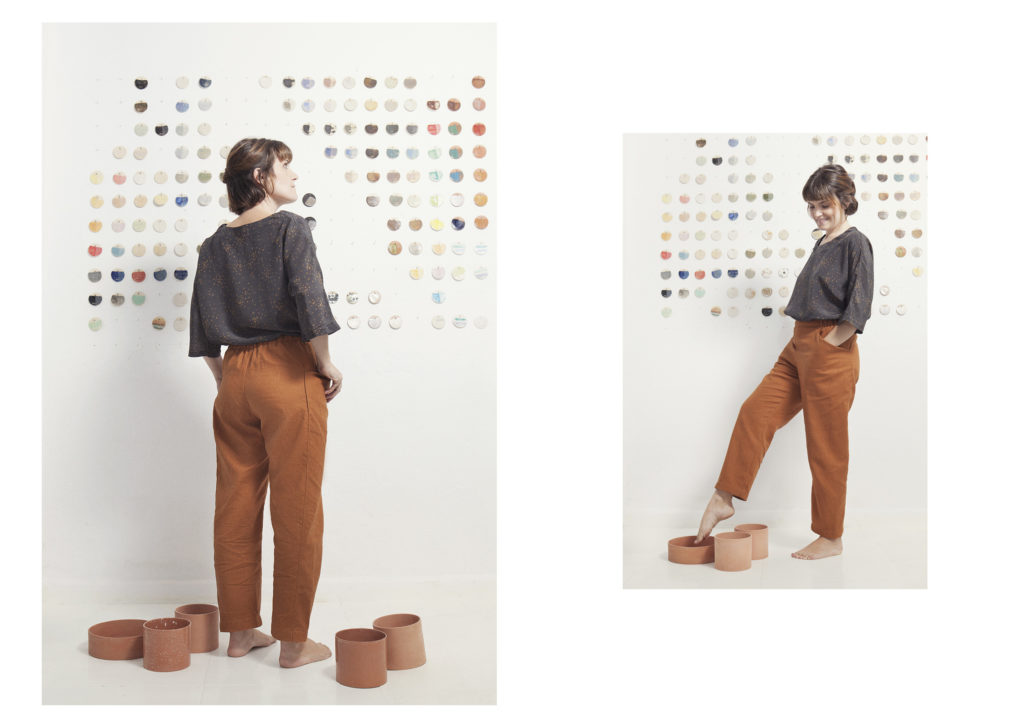 Morella offers two views: trousers and a skirt. For both, you'll find the same style and details: big pockets, a flat front waistband with elastic in the back and my favorite detail, the side seam that is moved to the back of the leg.
The cut of the trousers is slightly tapered and the hem hits at the ankle. It's easy to wear, to pull on (thanks to the elasticized back) and will be perfect in every occasion, be it at home, traveling or working. The skirt has a midi length, flattering and easy to accessorize with a pair of sandals in summer or boots in winter.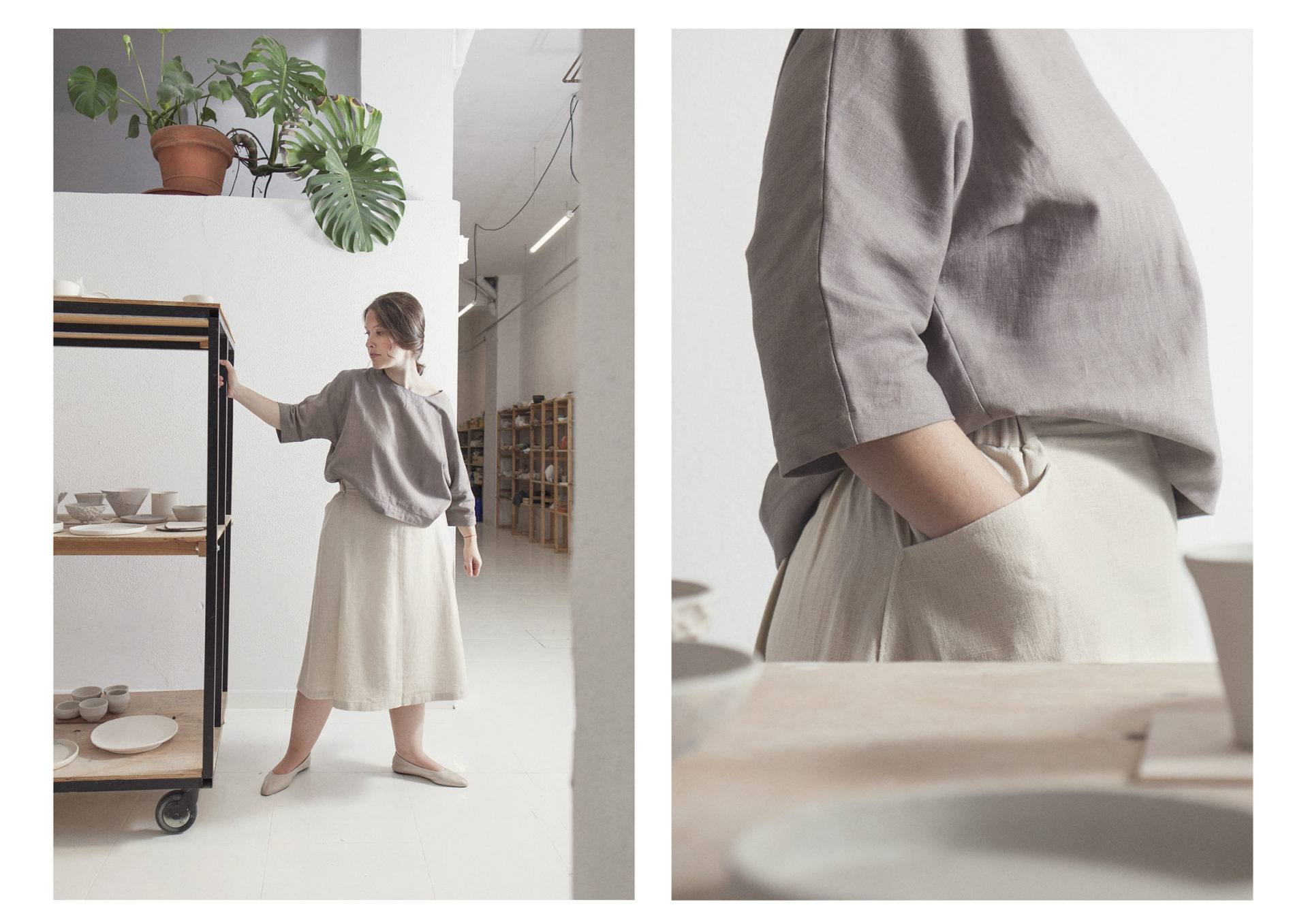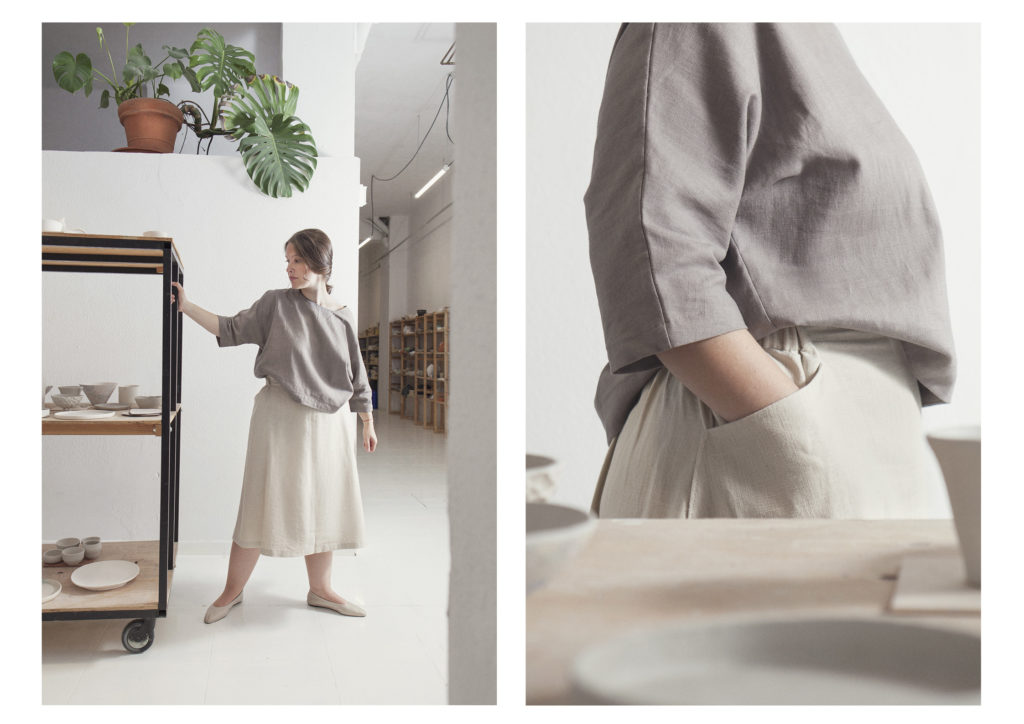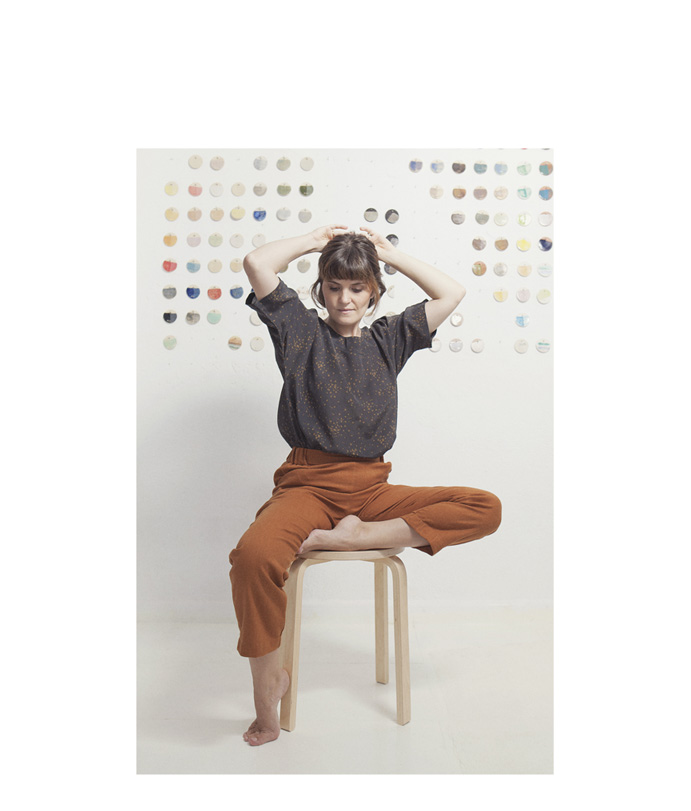 This collection rhymes with comfort so you'll find the big pockets and a very practical elasticized waistband. Pull Morella on and you're ready for a great day!
Here we are showing both versions in linen, but you can also use lots of different fabrics: viscose, Tencel, cotton, light gabardine, chambray, light woolen…
– You can find the MORELLA set in PDF (A4 print-at-home and A0 copy shop included) in sizes 34-52 in the shop! –
—
Fabric: linen col. Light cognac and linen col. beige – Active Fabrics