When I designed the Reig trousers pattern, I wanted to make a classic pair of trousers that would be a great basis for almost any type of wide leg trousers. So I thought I would show you how to modify your pattern to make some wide leg jeans.
FRONT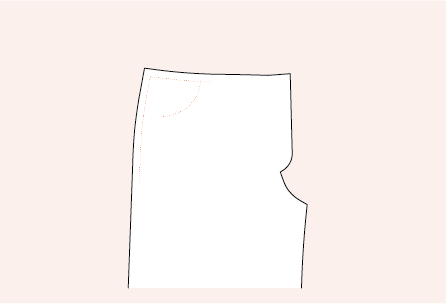 On the front piece, we'll start by drawing the seam allowances on the top edge and the side (remember, they are 1,5 cm – 5/8″). Then, we will draw the shape of the pocket opening. It needs to be big enough for your hand to enter! You might want to check the dimensions on a pair of jeans and copy it.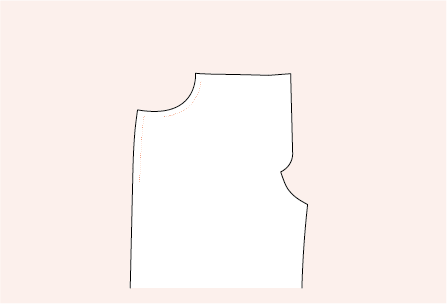 Once you have your pocket opening, add seam allowances to the curved opening (1,5 cm – 5/8″ again) and cut along the new line.
POCKETS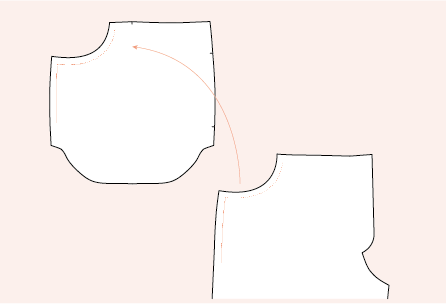 Take the pocket pattern piece and place it under the new front piece. Draw the shape of the pocket opening (with the seam allowances included). That's your new pocket bag piece.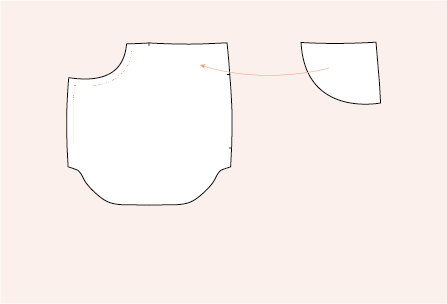 Draw a pocket facing for the other side of the pocket bag: it needs to be wider than the pocket opening. You can add about 2,5 cm – 1″ to the curved seam. This piece will be cut in your main fabric and applied to the pocket to prevent the lining from showing.
BACK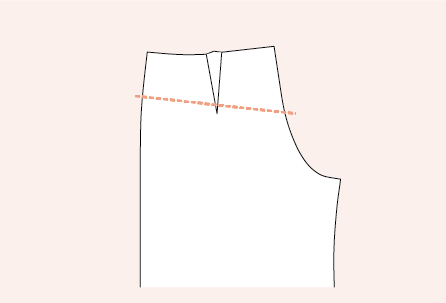 On the back piece, draw a line from the side to the crotch, passing by the tip of the back dart. The line should dip down in the center back. Cut.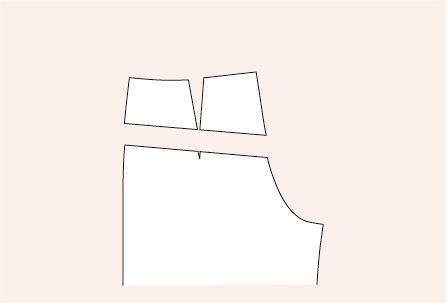 Cut the new back yoke along the dart lines.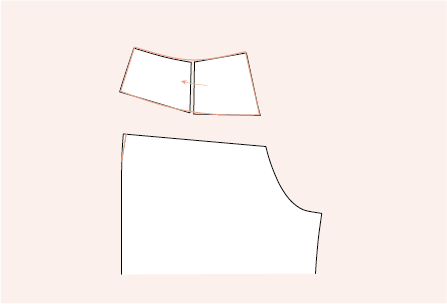 Close the dart by tapping the two pieces together and round the angles. On the back leg piece, shape the side slighty; remove the tip of the dart and bring the side in (remove the same width of the dart).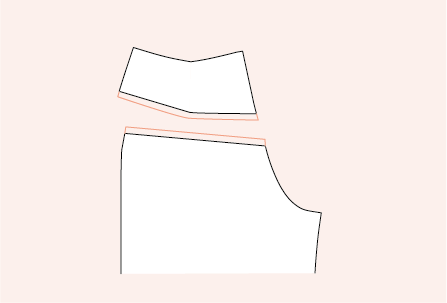 Add seam allowances to the new pieces: the bottom of the yoke and the top of the leg.
BACK POCKET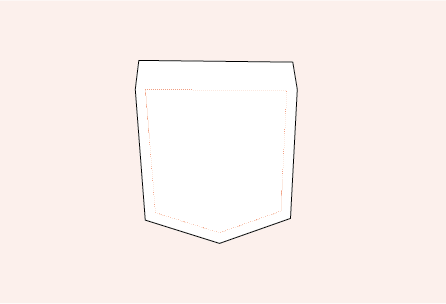 Draw the back pocket. I traced my from my favourite jeans and just added seam allowances around (add twice the seam allowances to the top edge as it will be folded in twice).
WAISTBAND

If you want a regular waistband, you just need to cut the right side waistband 1,5 cm – 5/8″ after the center front notch. The left side waistband will stay the same.
Have you ever made some jeans from a trousers pattern? If you want to make some, the REIG trousers are such a great pattern. You can get a copy here!