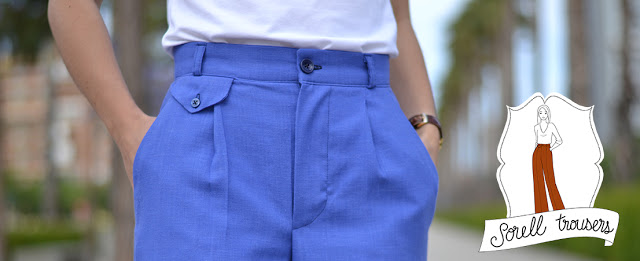 After a post last week, here I am again, back from my hibernation with 2 new patterns: The Xerea Dress and the Sorell Trousers.Let's talk about the latter today: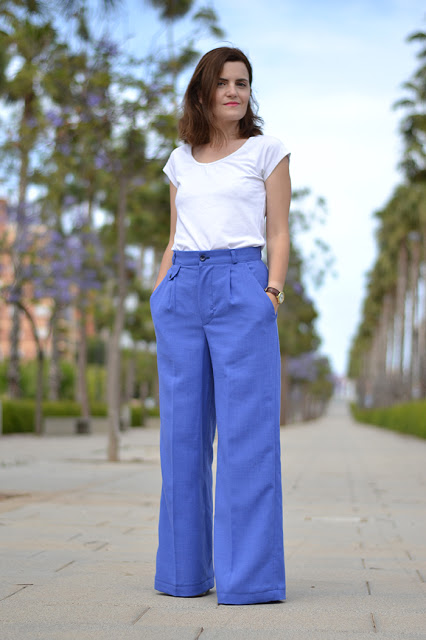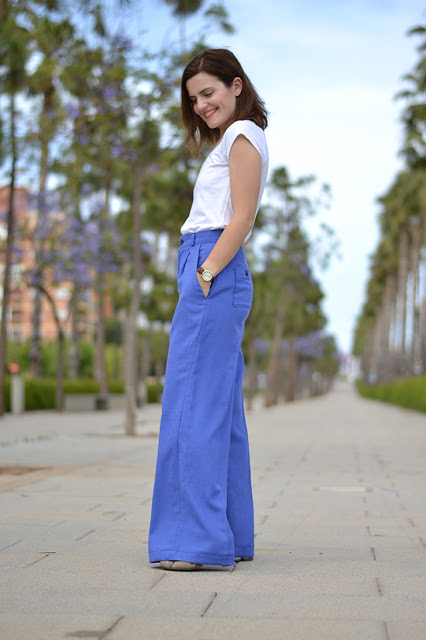 The
Sorell trousers
are high waist pants with a lot of details inspired by men's trousers (even the zipper side!). And you'll recognize the style of the Hollywood actresses I admire: Katherine Hepburn's casual confidence, Marlene Dietrich's androgyny, Vivien Leigh's modernity…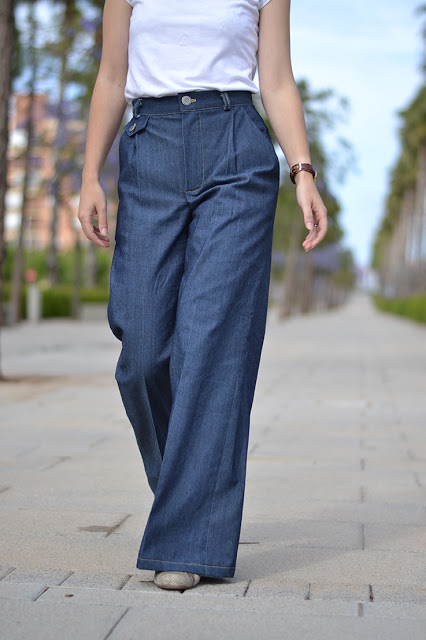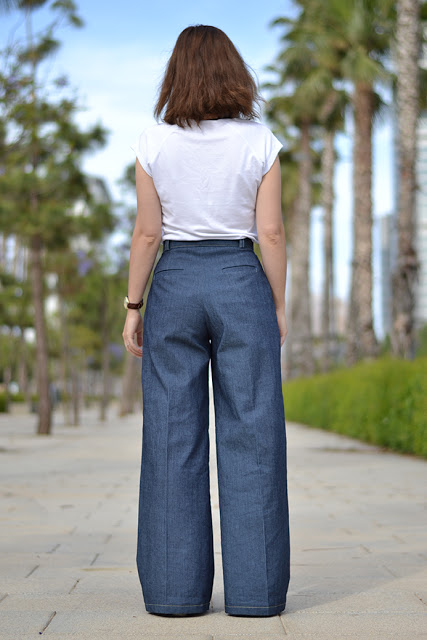 If you're a fan of pockets, you'll be more than happy with its 4 kinds of pockets: slash pockets, watch pockets and then View A has back welt pocket whereas View B has patch pockets. Of course you can choose to make only the front slash pockets to make it easier or if you plan to use a printed fabric.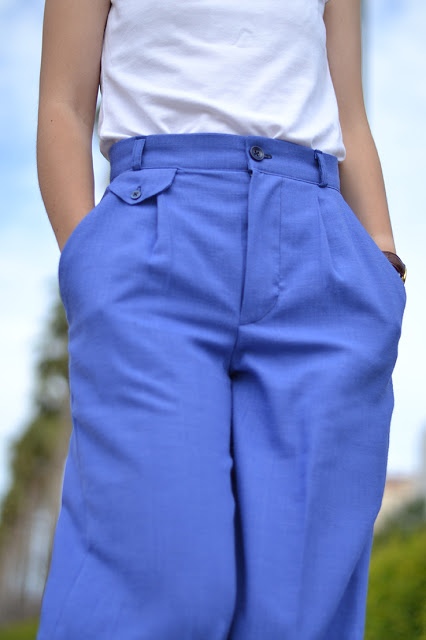 Talking about fabrics: Sorell is perfect with a woolen fabric for winter, linen for summer or denim for a retro look. And if your fabric has a little bit of stretch, no problem (but I wouldn't recommend anything with more than 3 %).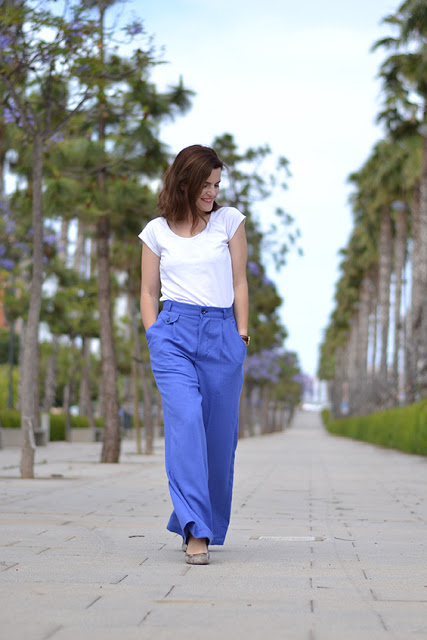 For a vintage look, the trousers legs are wide but the waist and hips are fitted so if you are between 2 sizes or you're afraid to be unable to sit after lunch, choose the bigger. Anyway, the best solution it still to make a muslin (even a simplified one with the main pieces).
I'll be coming back with a step-by-step photo tutorial very soon, so even if it's your first pair of trousers, don't be afraid to try it!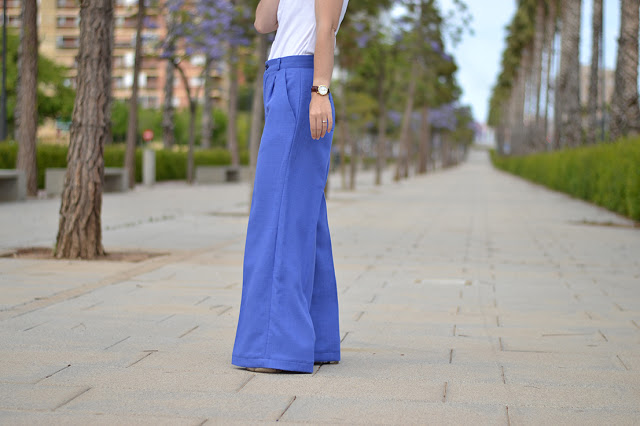 Just a word on the fabrics i used: View A is made in denim from
The Sweet Mercerie
and View B in a linen/silk mix from Julián López.