I would like to start by thanking you all for the wonderful welcome you gave the new patterns yesterday! I'm so grateful and excited to show what you'll make with them.
Today, we are going to see a little bit more details of the Reina shirt.
As I've said yesterday, I've been inspired by the delicate and romantic blouses of the late XIXth century, with their high collars, buttoned cuffs and lace inserts (see the moodboard on Pinterest). But I also wanted something that feels modern and can be worn with denims or a simple skirt, that's why there are two versions of the Reina shirt pattern.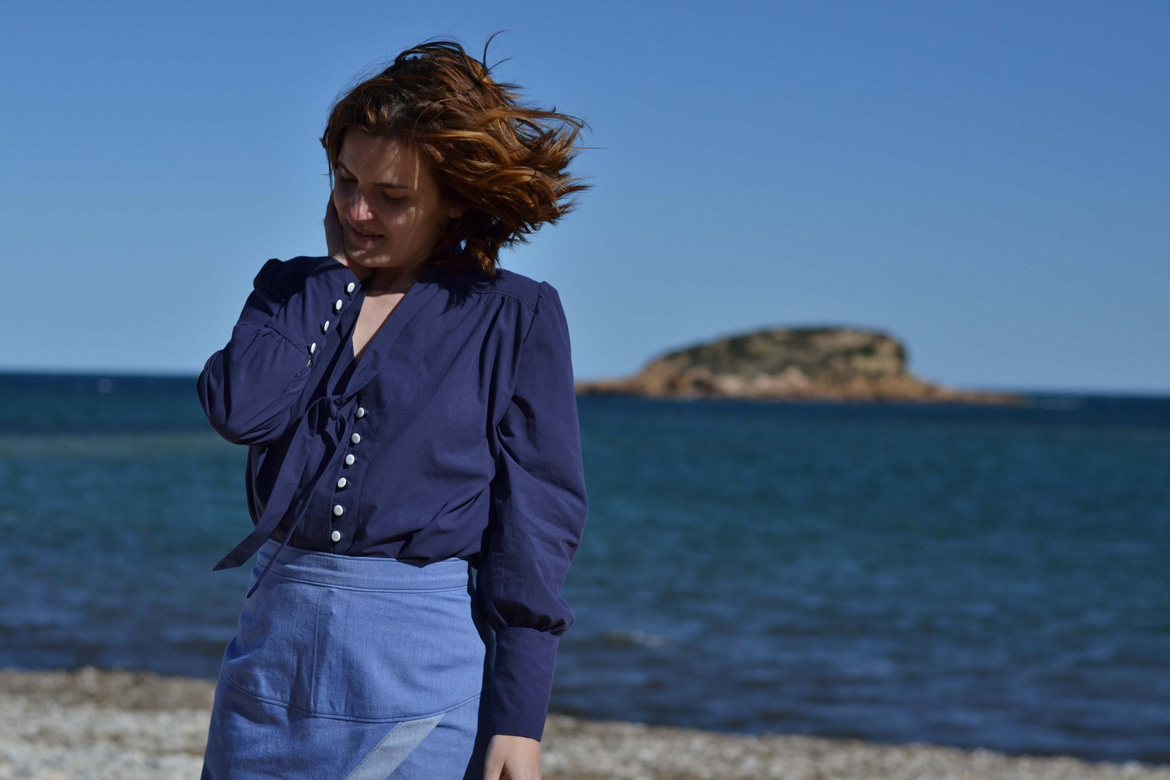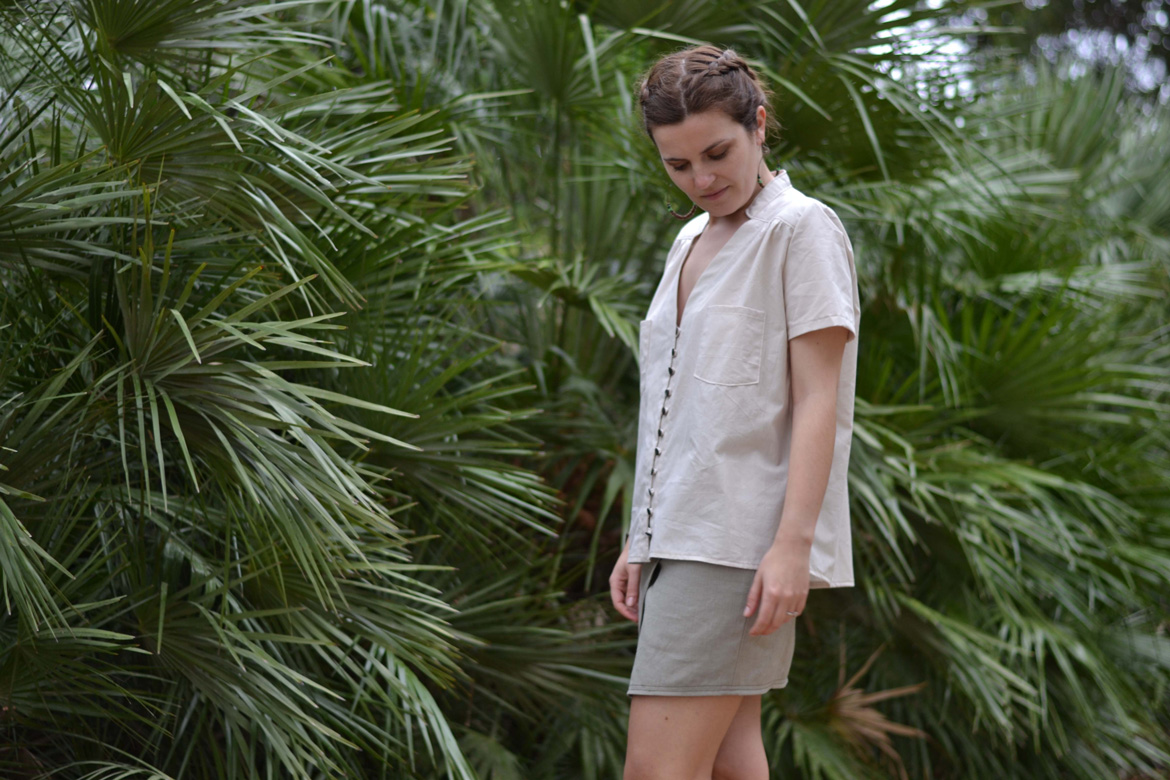 With view A, it's all about drama! Tie-collar, long and full sleeves gathered into contoured cuffs and of course all these lovely loops and buttons, this is such a romantic shirt! As for view B, it has a more casual feel to it with the small mandarin collar, short sleeves and pockets. You can even mix the different options to get the shirt you want.
This is not a difficult pattern, I guess an advanced beginner can easily make it, but if you need a little help, there will be a tutorial very soon…
The most important step is to choose the right fabric! You should look for light fabrics with drape such as batiste, silk, plumetis, rayon, crepe, chiffon…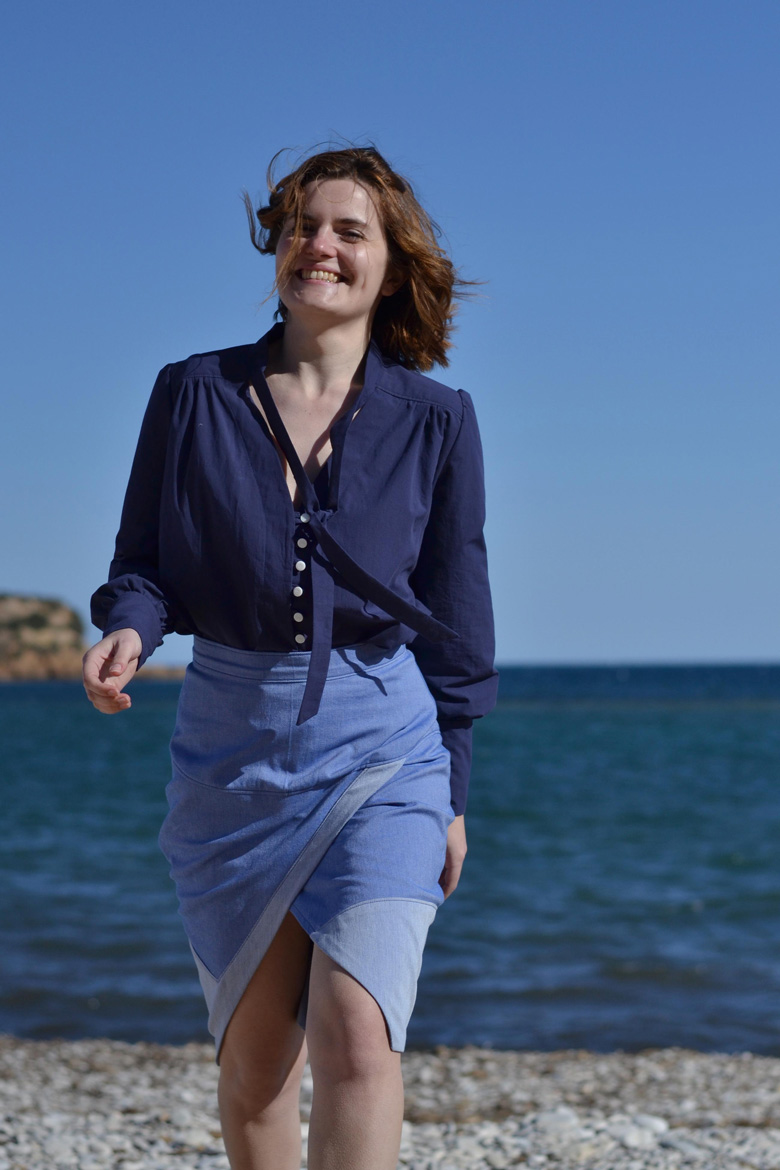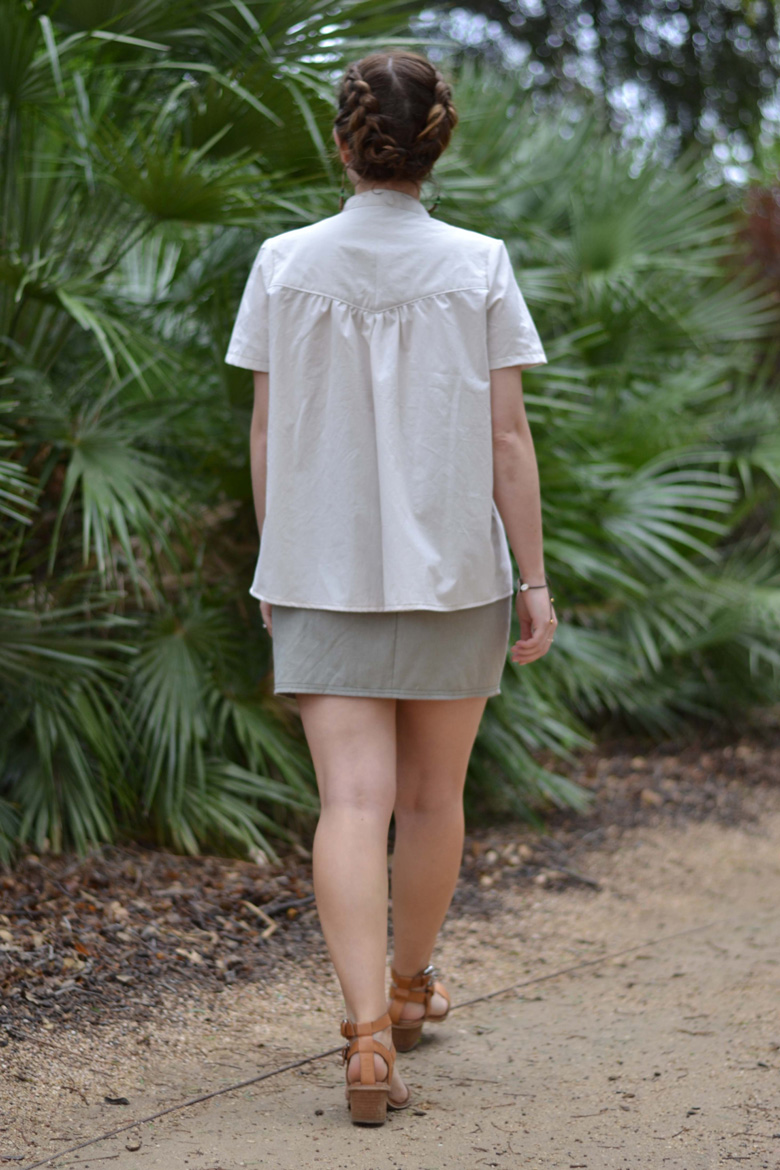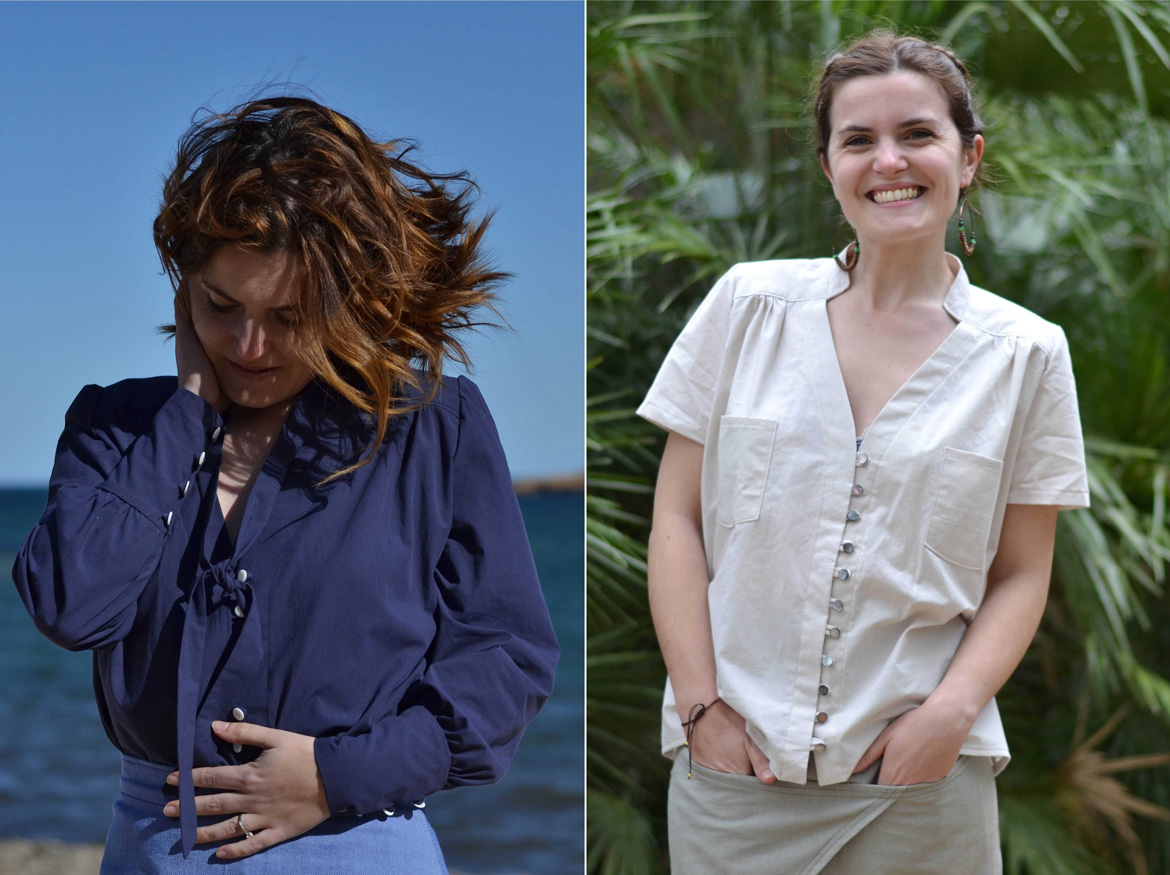 I made mine from cotton batiste from Les trouvailles d'Amandine in "eclipse" and "crystal gray" colors (the mother-of-pearl buttons are also from there). If you like these fabrics, you can find a "sewing box" with the pattern and a selection of fabrics in their shop.
See you tomorrow with the Safor skirt details..