Let's begin the
Camí dress
Sew-Along with the fabric selection.
The pattern specifies that you choose among cotton poplin, cotton sateen, linen, chambray, a cotton-silk blend or even a lightweight wool blend.
When buying your fabric, you should take into account the following points:
Are you going to make the short or 3/4 length sleeves? For the short sleeves version, a lighter fabric might be more appropriate for the warm weather and easier to pair with a cardigan later. If you intent to make the 3/4 sleeves, what about a chambray or flanel version to make the transition into the colder months.
You also want a fabric with a little of structure for the collar (and cuffs if you are making them). You are going to interface your fabric but imagine making your collar in chiffon… not great. But a cotton voile would be structured enough while still being very light, a nice compromise.
The skirt of the Camí dress is designed to be very full. I know that some of you are afraid gathers at the waist will add volume to that area. Using a lightweight fabric with a nice drape is the perfect way to still have volume at the hem but not at the waist. Stay away from stiff quilting cotton!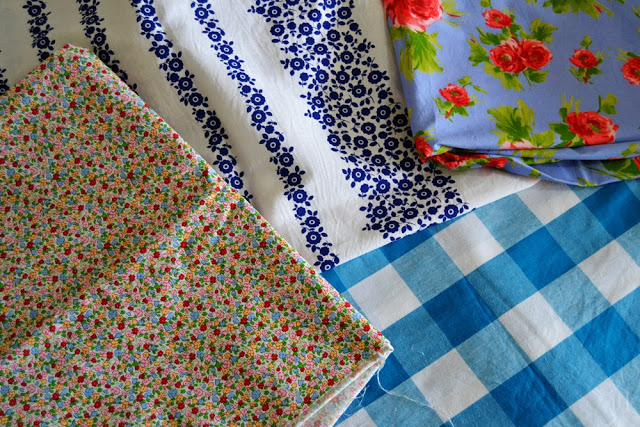 I love shopping for fabric! I have to admit that's the only shopping I'm doing lately as I haven't bought any clothes for at least 2 years (can't say I'm saving any money though!). While designing the Camí dress, I came accross a few fabrics I thought would look nice and brought them back home.
You can also look at the dresses made by the pattern testers for fabric inspiration:
part 1
and
part 2
.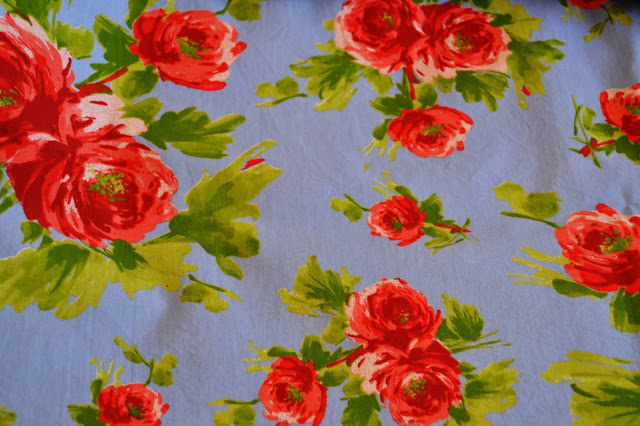 This fabric I actually had before but I think it would look beautiful paired with the Camí dress pattern. It would make a very romantic dress. How about changing the shirt collar for a peter pan collar for a more 1950's retro look? It's a cotton poplin with a nice drape, a little bit of stretch and it's very soft to the touch.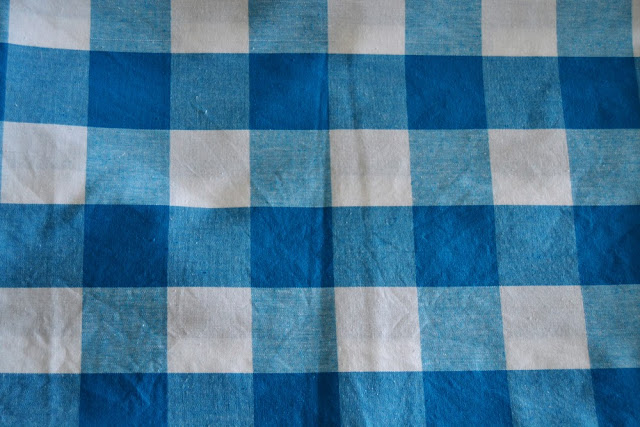 Gingham of course! There were 3 pattern testers versions made of gingham and they looked amazing. This one has bigger squares and would make such a cute summer dress with the short sleeves (very Dorothy from the Wizard of Oz!). There is a lot of variations possible: how about playing with the grainline for some pattern pieces? Or changing the skirt for a circle skirt?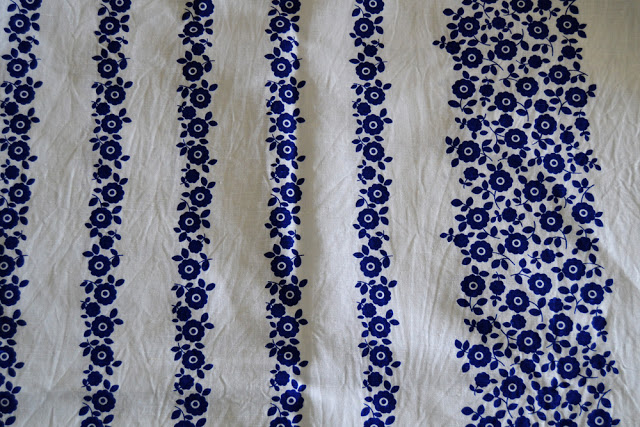 With its basic dirndl skirt (2 rectangles gathered at the waist), the Camí dress allows you to play with borders. I found this white cotton-linen blend with blue flowers stripes and a larger stripe border that would look nice at the hem line. As a spring/summer version it would be so pretty and breathable, yet not too prone to wrinkle thanks to the cotton percentage.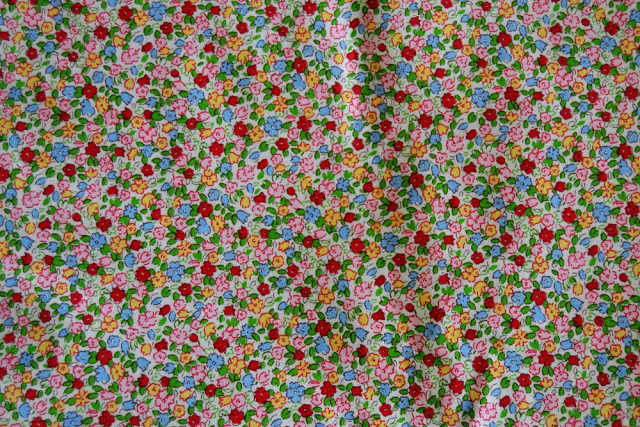 Finally, this is the fabric I am going to use for the Sew-Along. It's a cotton fabric with little blue, red, yellow and green flowers. I will make the collar and cuffs in contrasting fabric: white cotton sateen. The one I have is a bit on the heavy side but it will do.
Let me know what fabric you are using.
Find the schedule of the Sew-Along
here
.