This is certainly the most personal post I've ever written, but since I made it, let's talk about my wedding dress!
A little bit of context first: I got married last October and I knew I wanted to make my wedding dress from the start. I'm sewing almost all my clothes so I could'nt imagine not sewing the dress I'll remerber for ever. I was afraid it would be difficult and stressful but actually, it all went perfectly well. So there you go, here's my wedding dress: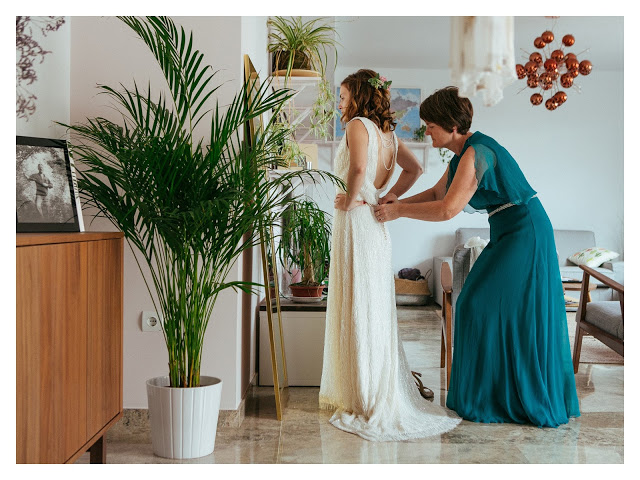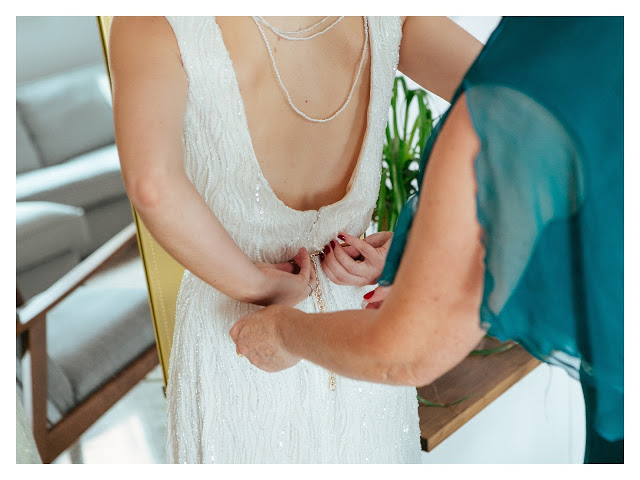 I was inspired by a dress I tried on in a shop, the fabric was beaded and the cut pretty simple, but it was very original. My next move was to go fabric shopping (lucky for me, the fabric shop is next door to the wedding dress shop!) and I found some fabric almost identical to the dress I tried on before. I guess that was fate! I came home with 4 m of this amazing tulle beaded in transparent and white pearls and some champagne color silk crepe for lining.
The bodice is made of four pieces: two fronts and two backs. There is some folds at the front, gathered into a dart and the back is quite low. I added some rows of pearls to the back neckline and made a removable cape.
The skirt has some folds in the front and a small train at the back (with buttons so it can be lifted later for the dance).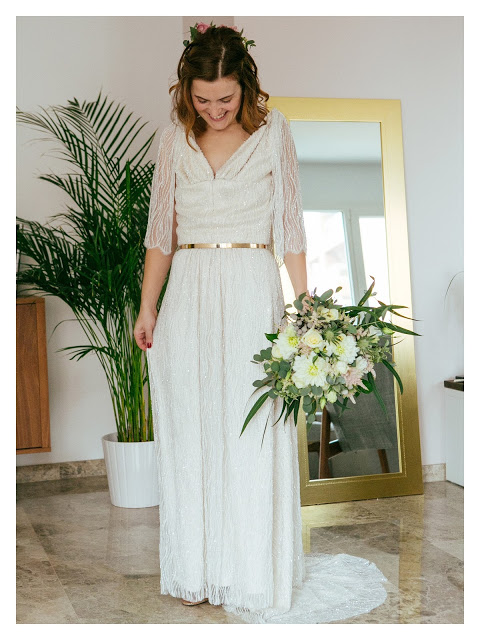 I don't have any construction pictures but believe me, it was a very simple dress to make. The only complicated thing was working with the fabric, beads would fall everywhere (I still find some when I clean under the furniture!).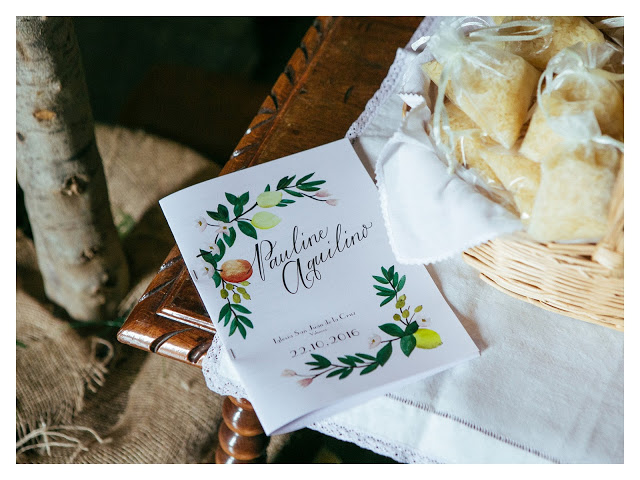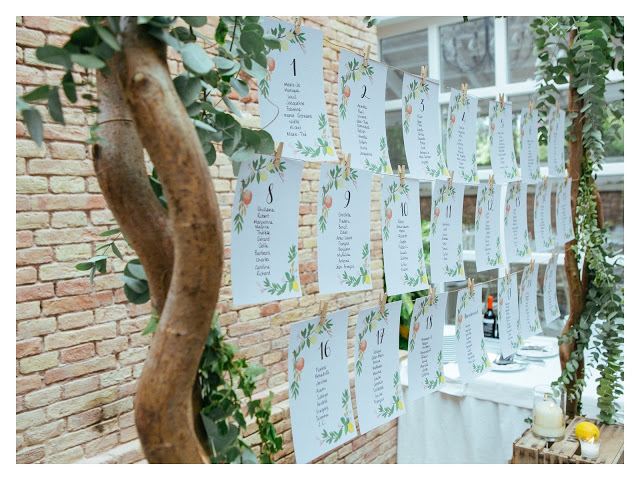 The dress was not the only handmade item at the wedding: I made the watercolor illustration and design of the invitations, seatings and church booklet.
Thanks to
Fandi
, our photographs, for such great memories.
Have you made your wedding dress or are you considering it? Or do you prefer to buy clothes for special occasion and not put too much pressure on yourself? I would love to hear about it.