It's the final countdown! Tadadada Tadadada Tadadada Tadadadadada!
Sure that you have the song stuck in your head for the rest of the day now (at least I got it),  so it's the perfect time to insert the zipper in our dress and start the final countdown of the Sew-Along: penultimate step!
I am going to show you how to insert a regular zipper. But if you prefer to have an invisible zipper, there are a lot of great tutorial on Youtube. The only difference would be to stitch the side seam after inserting the invisible zipper.
INSERT A REGULAR ZIPPER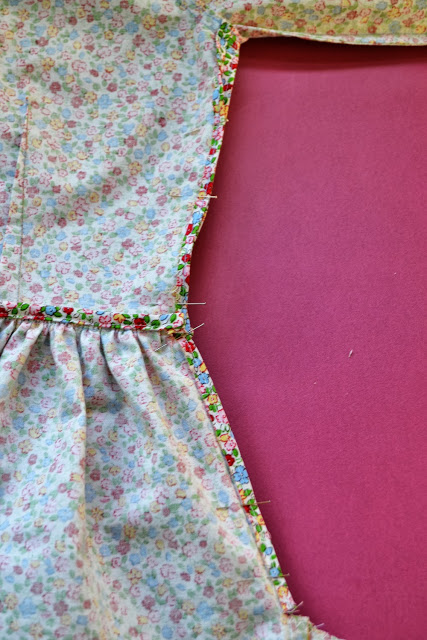 1.Take the left side of the dress, pin the zipper opening right sides together and baste it (by hand or by machine). You might want to finish your seam allowances before depending of the finishing technic you are using (here, turned-and-stitched seams).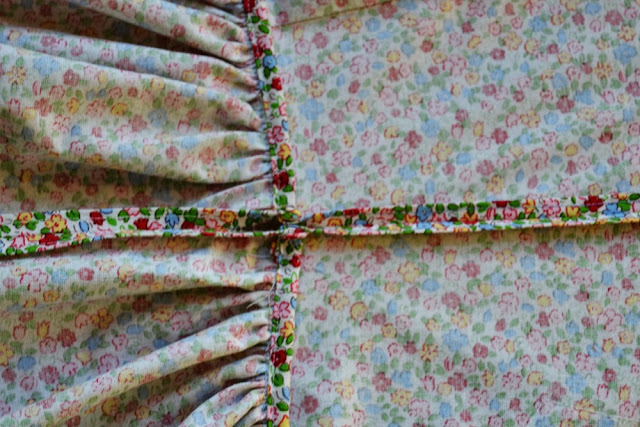 2.Press the zipper opening seams open.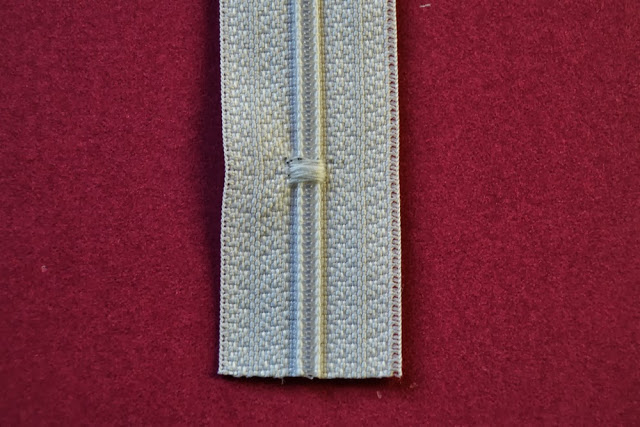 3.If your zipper is too long, secure the teeth closed by stitching over them at the desired length and cut the zipper at least 3 cm longer (1,2″).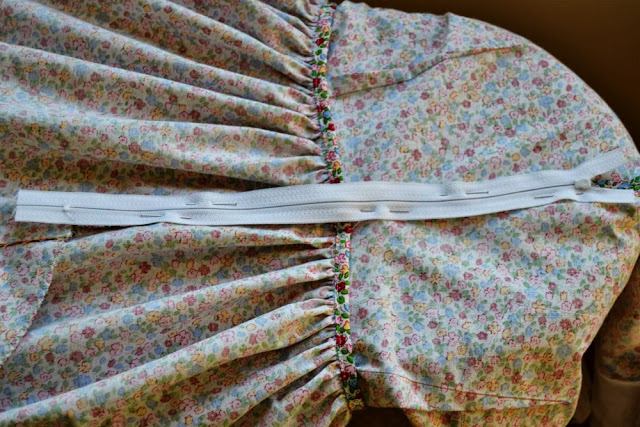 4.Place the zipper face down with the teeth on top of the seam allowances. Match the zipper top to the beginning of the zipper opening. Pin or baste in place. Make sure the zipper is well centered.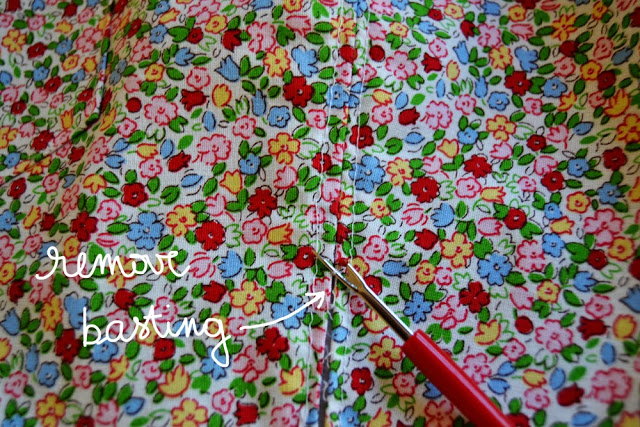 5.With the dress on the right side, stitch all around the zipper, using a regular zipper foot, following the basting line or the pins. When you are done, remove the bastings.
The last step will be to hem the dress so let's see each other on Monday! When your dress is ready, don't forget to send me a picture with a link to your blog or/and post for the virtual Catwalk we'll be having the following week!
Get all the Sew-Along posts
here
.