Last Saturday, I had 4 untinterrupted hours to myself (can't remember when was the last time!) so I locked myself in my sewing room, decided to use that time well. I wanted to sew for myself, something easy and that I could wear now and later after pregnancy. I remembered seeing the Hinterland dress by Sew Liberated on instagram worn by a pregnant lady and loved it. It reminded me of the Cami dress pattern, View B, without collar. As it's my oldest pattern, it's one I know very well how to make and the modifications were easy and fast.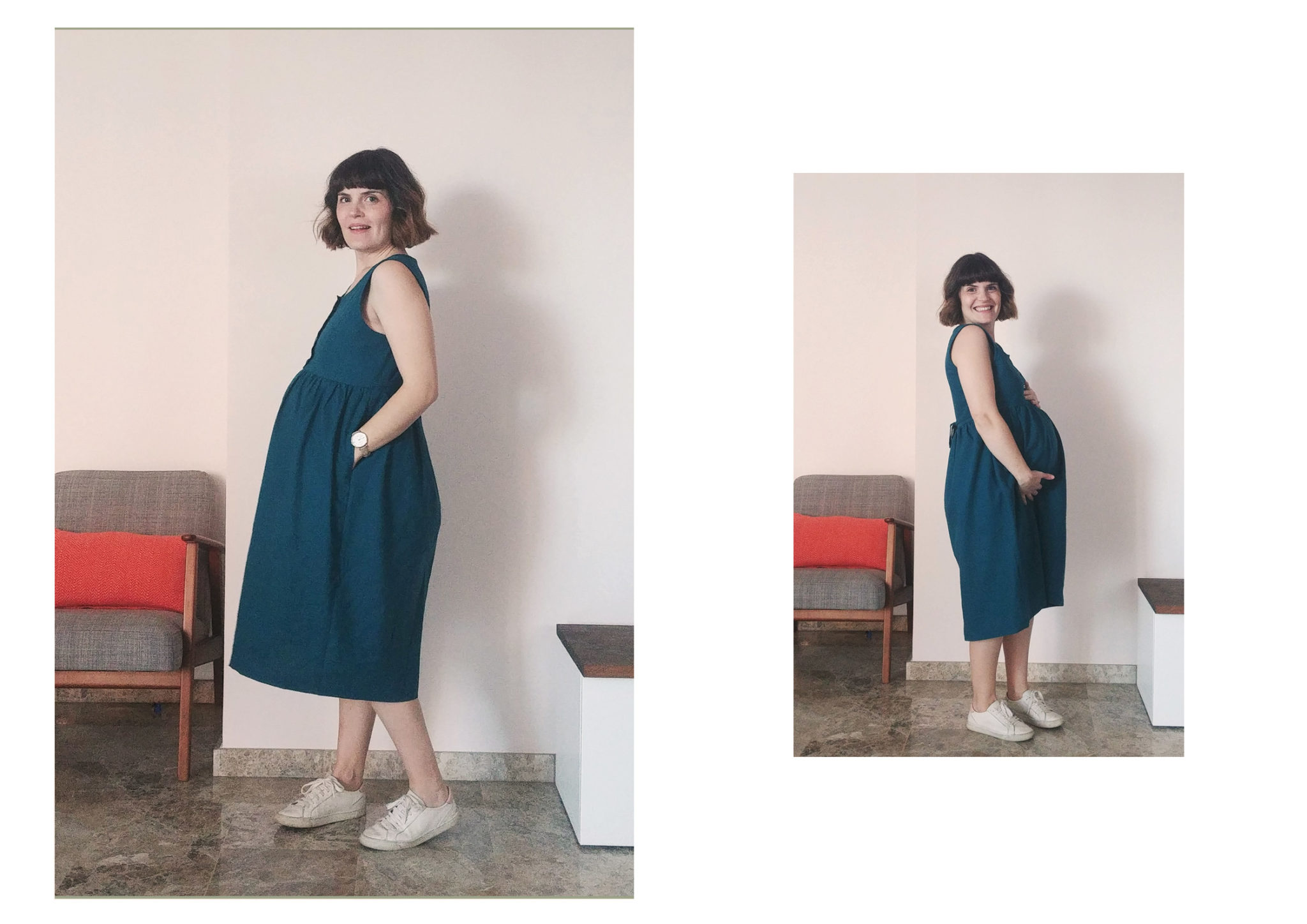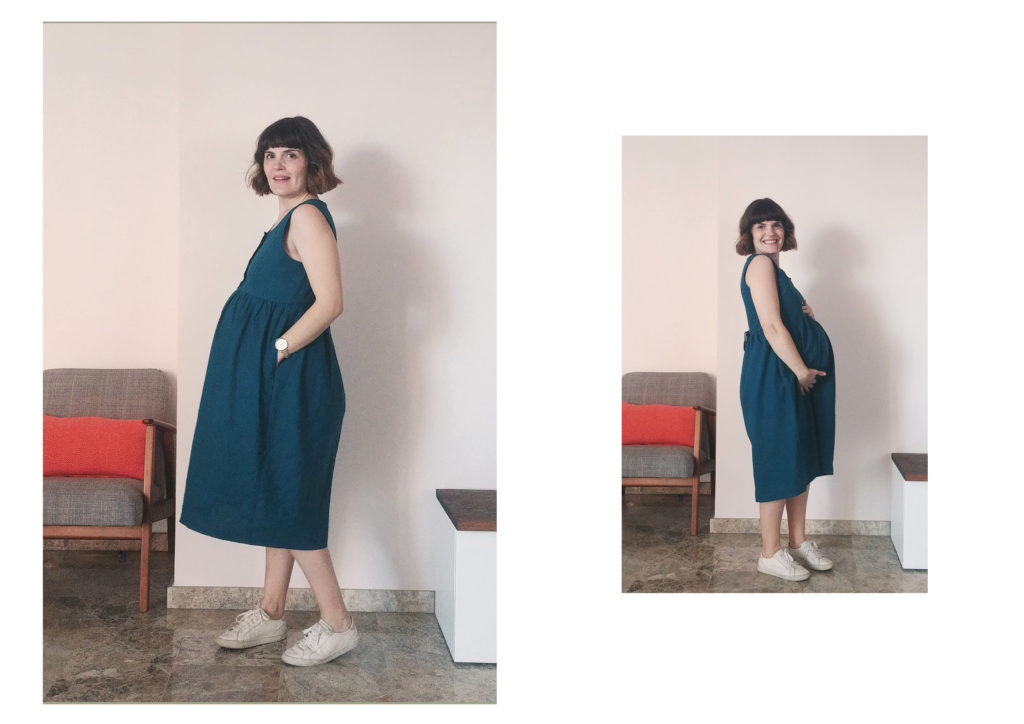 Here is what I did: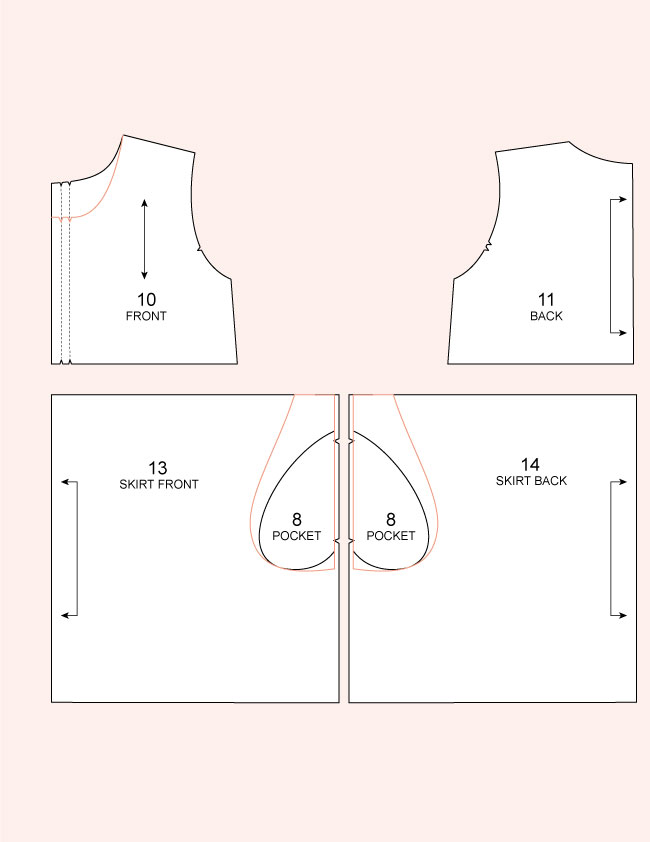 I used View B with the empire waistline and no darts. I scooped the front neckline about 10 cm (4″) but left the back as it was.
Instead of the Cami skirt pattern pieces, I used the entire width of my fabric (it was 150 cm (60″) wide) and cut 2 rectangles of 75 cm x 75 cm long seam allowances included. I didn't add the buttonband on the front skirt pieces, just gathered the two skirts. As the waistline is not fitted, I can pull the dress up easily.
I had just enough fabric to add back ties and pockets (but not enough for sleeves for I went for a sleeveless version). I changed a bit the pocket shape as I wanted to have the top edge inserted inside the waist seam. I find that this way, they stay perfectly in place in the front of the skirt and if I put something inside, they don't pull so much from the weight.
I omitted the sleeves as I didn't enough fabric (I had 1,5 m (1 yd 2ft)). I took example from the Hinterland dress and finished the neckline and armholes with bias binding.
It was a very fast sew and I was able to finish the dress during that afternoon and wear the dress the very next day. Such a great feeling as during the last couple of months, I haven't used my sewing machine much and only for making muslins.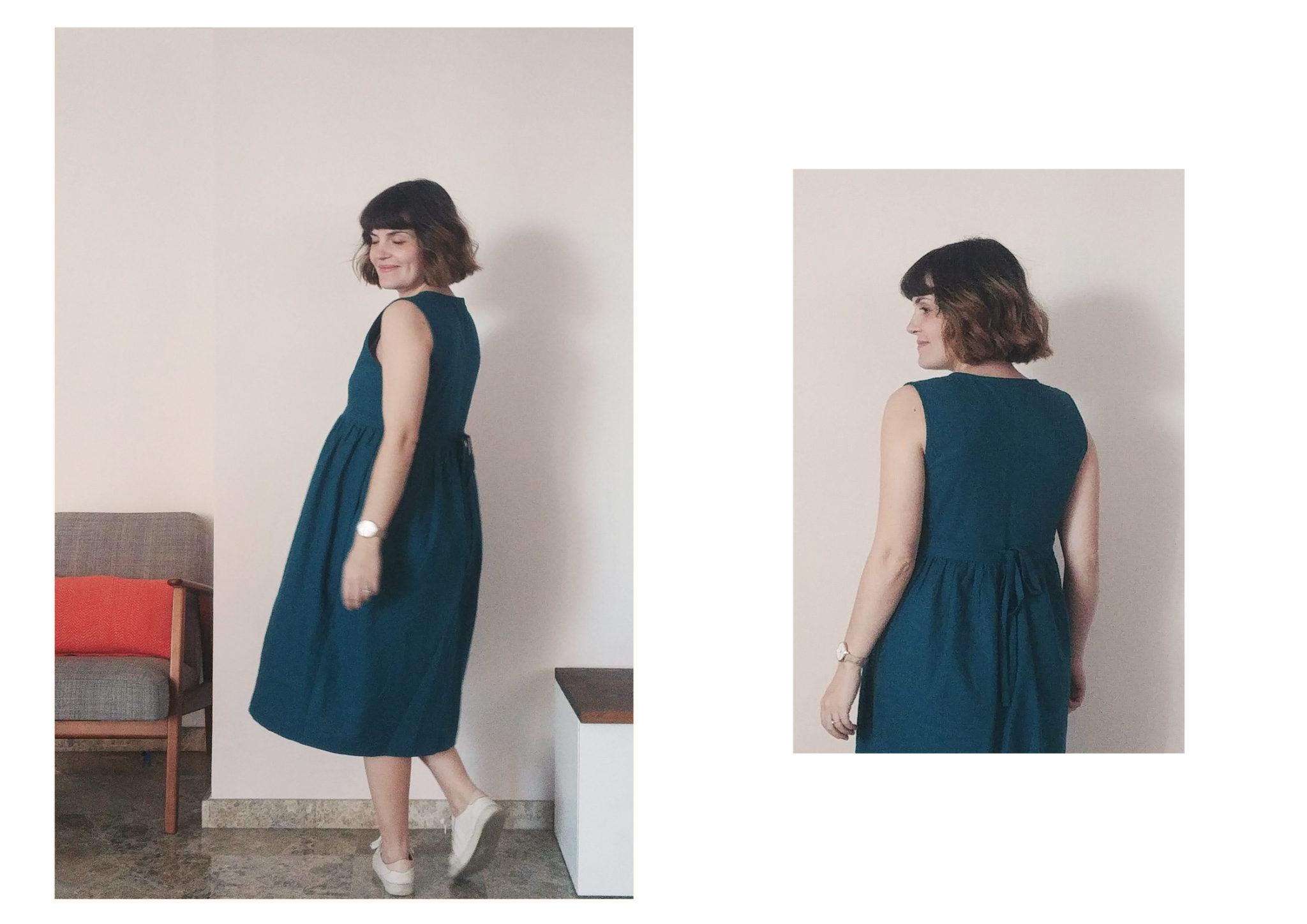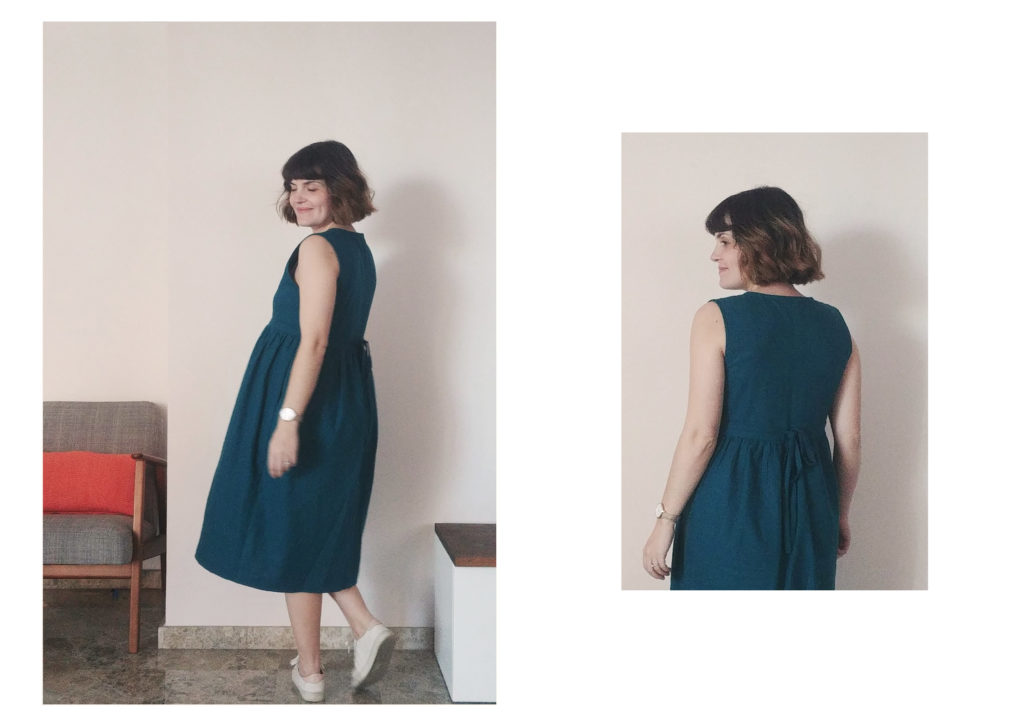 For the fabric, I used a lovely emerald green linen (looks more blue on the pictures but it's a very difficult colour to photograph). I've had it for quite some time and I don't remember when or where I bought it. I think I'll wear it a lot for what's left of my pregnancy (with a tee-shirt underneath or a cardigan) and later during spring and summer. I also used some amazing buttons handmade by Arrow Mountain: these are the moon phase buttons. So cute! I've been keeping them for a special project but why wait? They look great on this dress and they'll make it special!
Now it's time to go back to my muslins and next patterns instructions if I want them to be ready for Spring…