I'm coming back today after such a long absence on the blog with a beautiful dress I made last week. At least, you didn't wait 2 month for a plain tank top 😉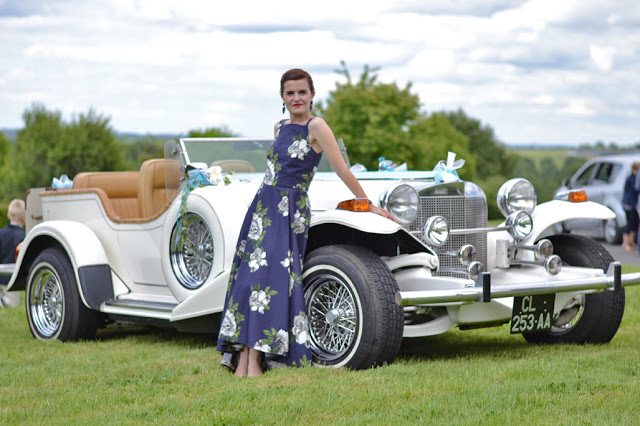 Last Saturday, I was attending my cousin's wedding in France and I needed a dress. I could have reused the
pink Cami
from last year but as next Saturday I'll also attend another wedding where the guests already saw the Cami, well… you understand! I HAD to make a new dress for these two weddings.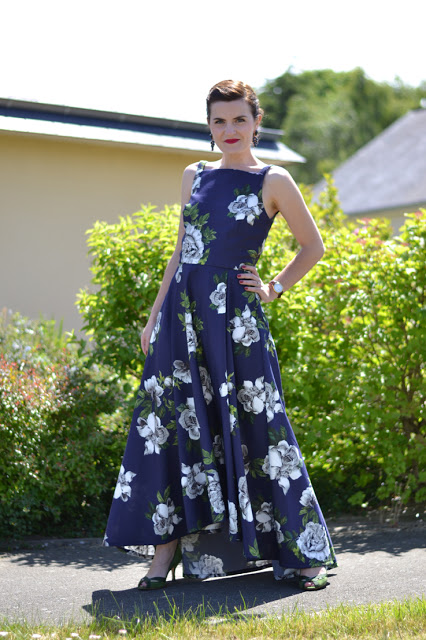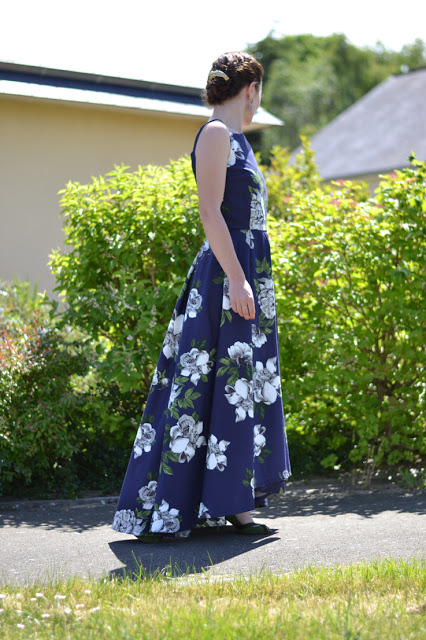 I bought the beautiful
Flora dress pattern by By Hand London
and I hope I'll have time to try the faux wrap bodice as well. The PDF is really easy to put together (they didn't have the printed version available, I was too late to grab it before it went out of stock) and the instructions clear to understand. Sizing is good, the only problem I had was entirely my fault: I was afraid it would be too tight if I were to choose the size 8 as according to my measurements (the finished measurements were very close) so I cut size 10. Of course, it was too big and I had to take the bodice in at side seams, easily done. So next time, I'll be a good girl and follow the chart!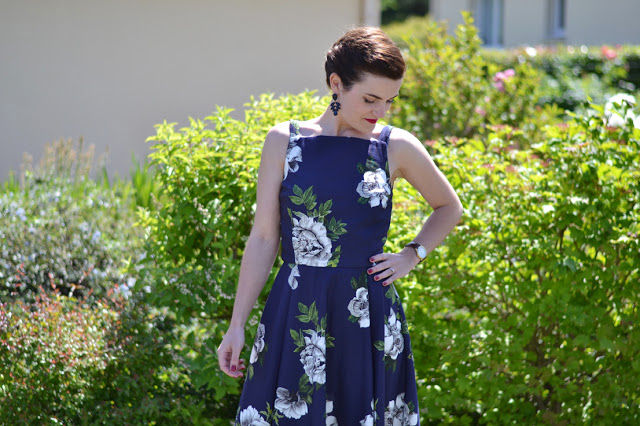 As both weddings were/are during the evening, I wanted to make a full-length version. I just lengthened the skirt following the side seams lines. Luckily, I had a beautiful fabric in my stash for some years now and lots of it. Placing the pattern pieces crosswise on the fabric, I was able to draw the skirt pieces adding about 50 cm to the bottom. At the end, I think I needed at least 3 meters of fabric in 150 cm wide (I had 4 m and still have left enough for a small project).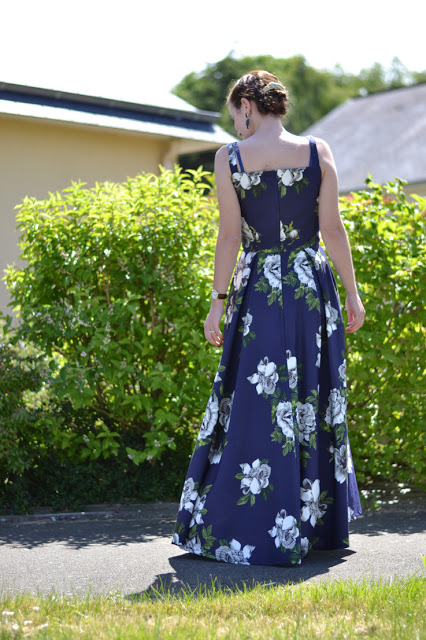 The shape of the skirt with the pleats is divine, it gives volume and looks really elegant. I chose the low/high hemline, something I don't usually like, but here I find the difference is very subtile and adds originality and modernity to the dress. As for the bodice, I chose the high square neckline and just took about 5 cm off at the back: the fit is great. I didn't change anything except for the length.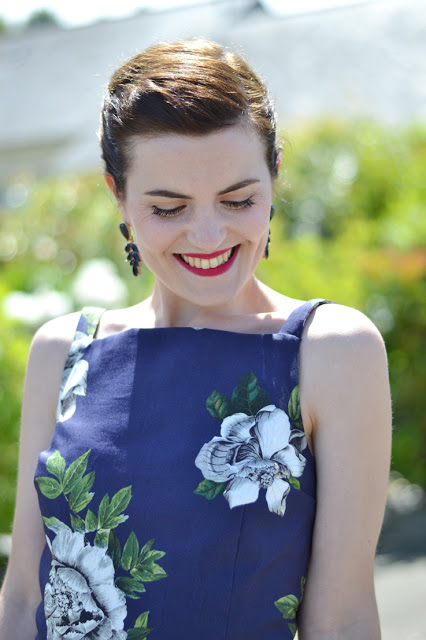 I'm sooo looking forward to wear my Flora dress next Saturday!