Sorry for the silence, I'm working hard on the next pattern and times flies when you are glued to a computer screen all day long…
As a welcome interruption from all those pixels, I thought I would show you the Carme blouse I made during the Sew-Along. If you have seen the videos, you've seen my fabric. It's an aqua green cotton, very fresh and spring-like, and so easy to work with.
I chose mother-of-pearl buttons with some gold for a delicate look.
As for the pattern and construction, I'm not going to say anything special as you can see every details on video tutorials 😉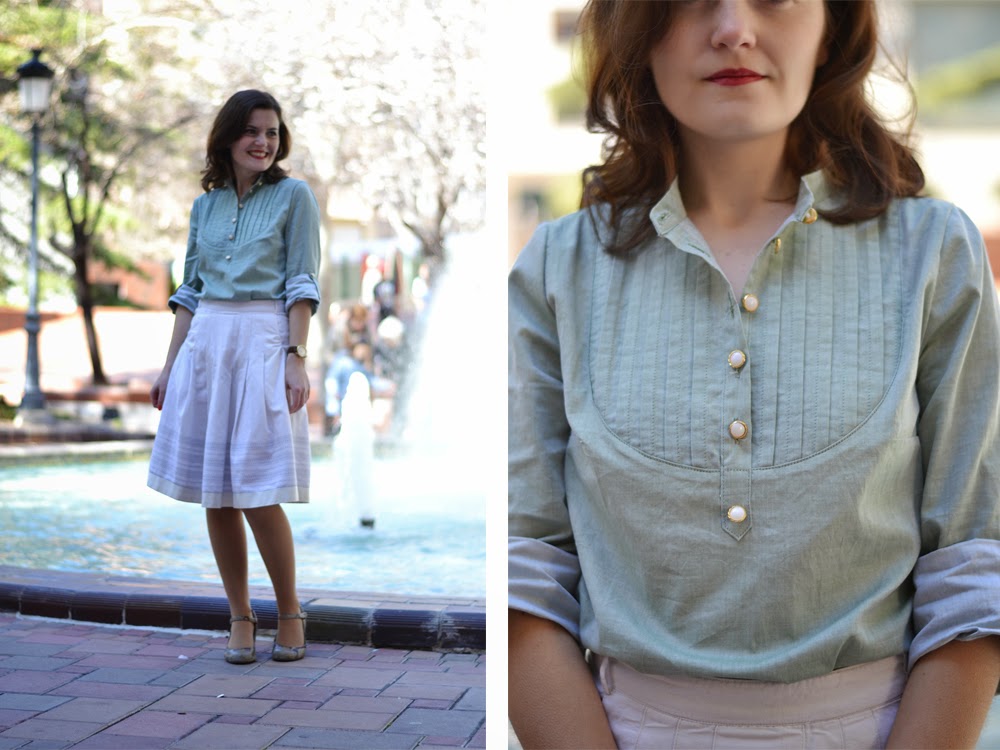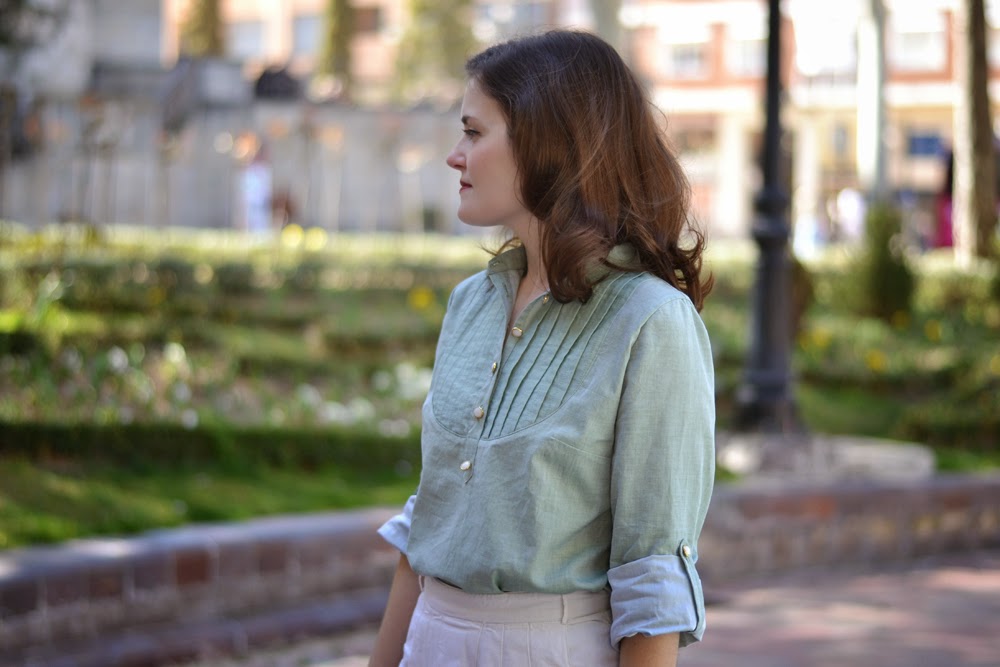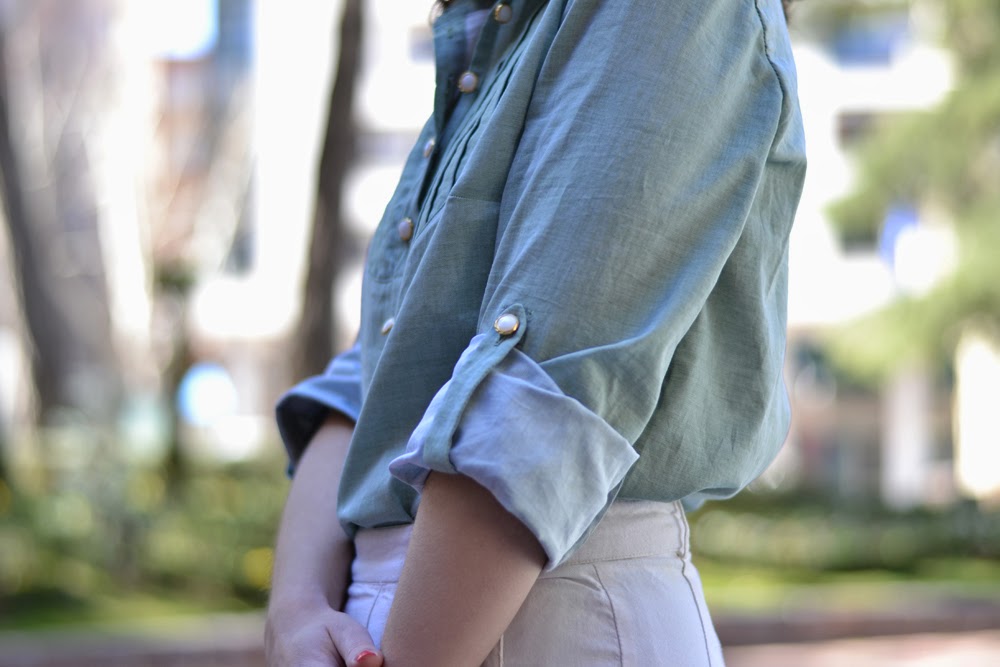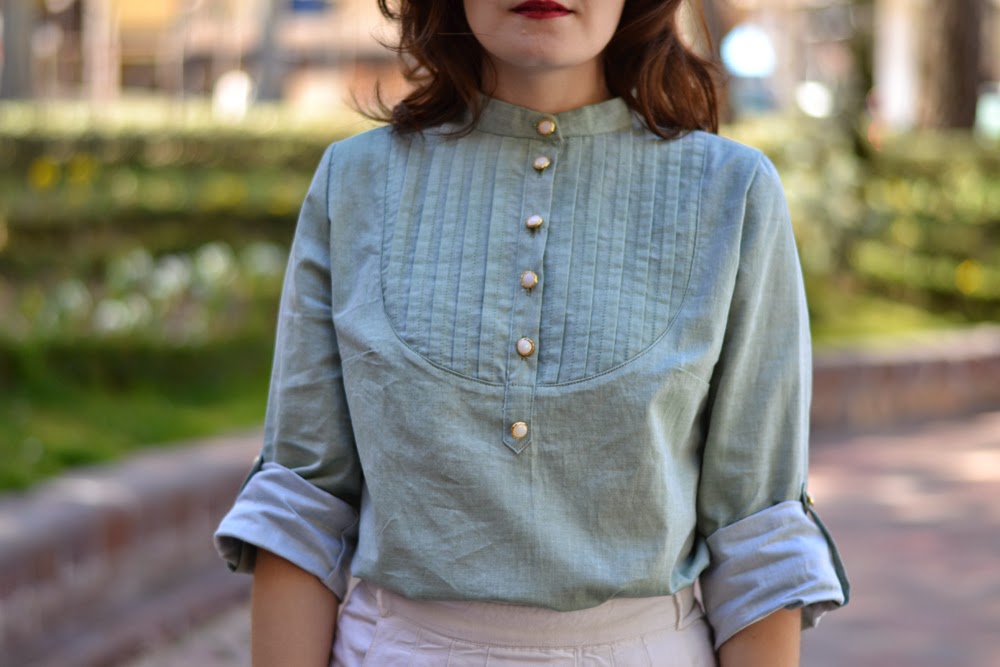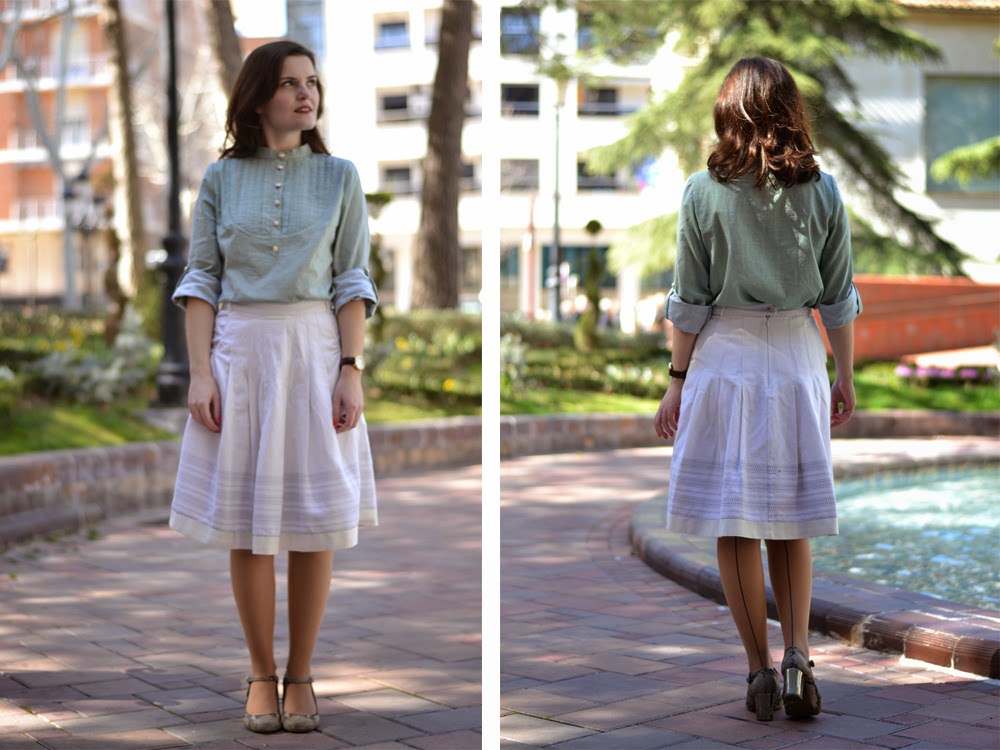 I've already received some pictures of your beautiful Carme blouses, I can't wait to show them all!