I love pockets for their practicality and the detail they add to any simple design. I thought it would be nice to add an optional pocket template for the Camí dress to give it a more casual look.
Find the link to download the pocket pattern template below. Print it with NO scaling like the pattern, the seam allowances are also included in the pattern (1,5 cm or 5/8″).
1.Cut your pocket piece and mark the folding lines. First, fold the seam allowances all around the pocket edges and press. You can baste or even stitch.
Fold twice the top of the pocket following the folding lines and stitch close to the fold line.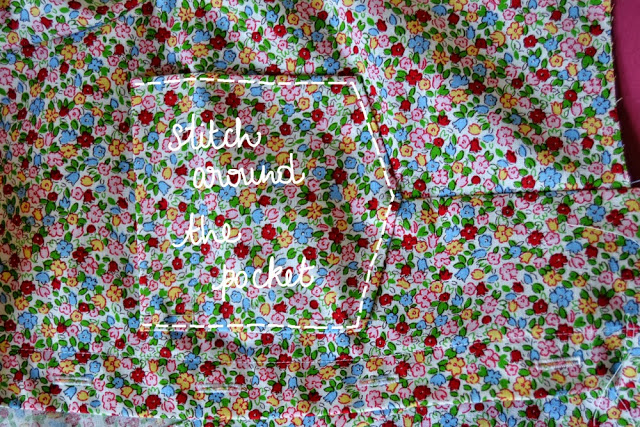 2.Place the pocket over the bodice front left side and pin it matching the pocket bottom to the dart leg. Adjust the height as prefered. Mine is situated just over the bust apex.
When you are happy with the place, stitch around the pocket, leaving the pocket top open.
Are you going to add the pocket? If you have missed a step, here is the
schedule
.